There are many things about weddings that are optional – you can forget about a wedding dress and say your vows in a suit, ditch the flowers or serve the ice cream instead of the wedding cake. But in every scenario, you need to find a place where you will have your wedding ceremony, gather your friends and family, and celebrate.
Still, finding the perfect wedding venue can be challenging. There are many possibilities to choose from, whether you're looking for a calm stretch of beach, a luxurious ballroom, a cozy restaurant, or a charming barn. To embark on this wedding planning challenge, you need to know your requirements and address them. 
Here are the top 5 tips for choosing your dream venue.
Figure Out Your Style
source: budapestwedding.com
The venue you choose needs to match how you imagine your wedding. If you want a fairytale wedding, consider a villa, a country house, or a castle. If an ultra-modern celebration first comes to your mind, some kind of industrial space may be more your style.
For a rustic wedding, choose a venue right in the heart of the country. If you're more of a city slicker, there are plenty of city-based venues where you can say your vows. Wedding at the top of the mountain, in the middle of the desert, or by the sea – the options are endless.
For more ideas on choosing a wedding venue, look at a selection of Gisborne Wedding Venues; you may surprise yourself with the possibilities and find out which weddings appeal to you most.
Know Your Budget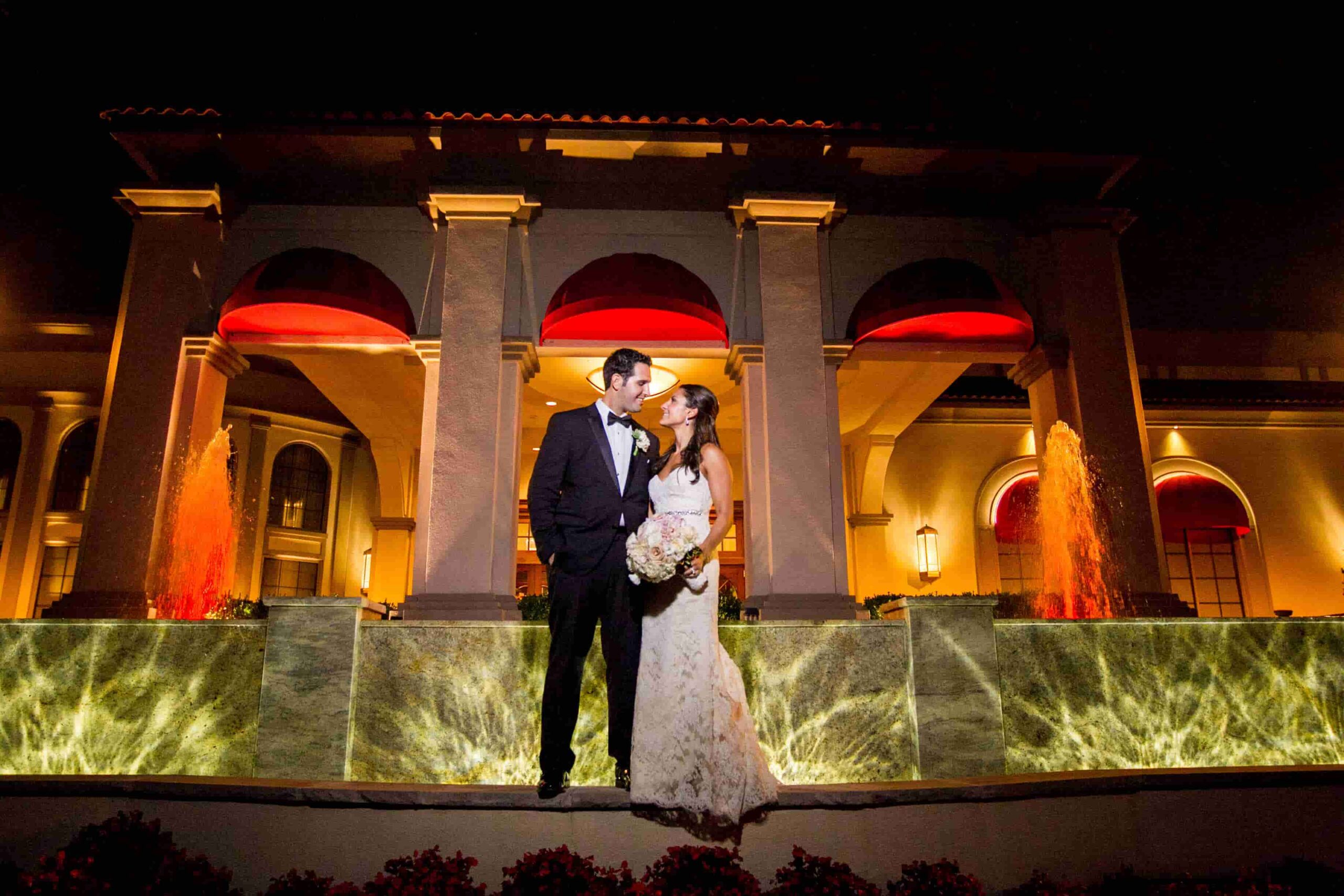 source: thebleustudio.com
Begin your search for the perfect venue by figuring out your realistic budget. Even though this activity may not sound the most exciting, it will help you avoid falling into the trap of various planning mistakes and pitfalls. 
You need to determine what you want your final wedding spend to be and then add a 5% contingency. Research each element of your wedding budget – venue, dress, cake, food and drink, flowers, photographer, etc. and split up your budget. After you've finished it, you're ready to move forward. 
The Location
source: pinterest.com
It's entirely up to you as a couple to choose where your wedding will take place – your local area, miles from your home, or in a completely different country, even a continent.
But you need to narrow down the possible areas before engaging in your pursuit. Keep in mind that the location you choose will influence the number of people who will be able to attend the event. 
The Guest List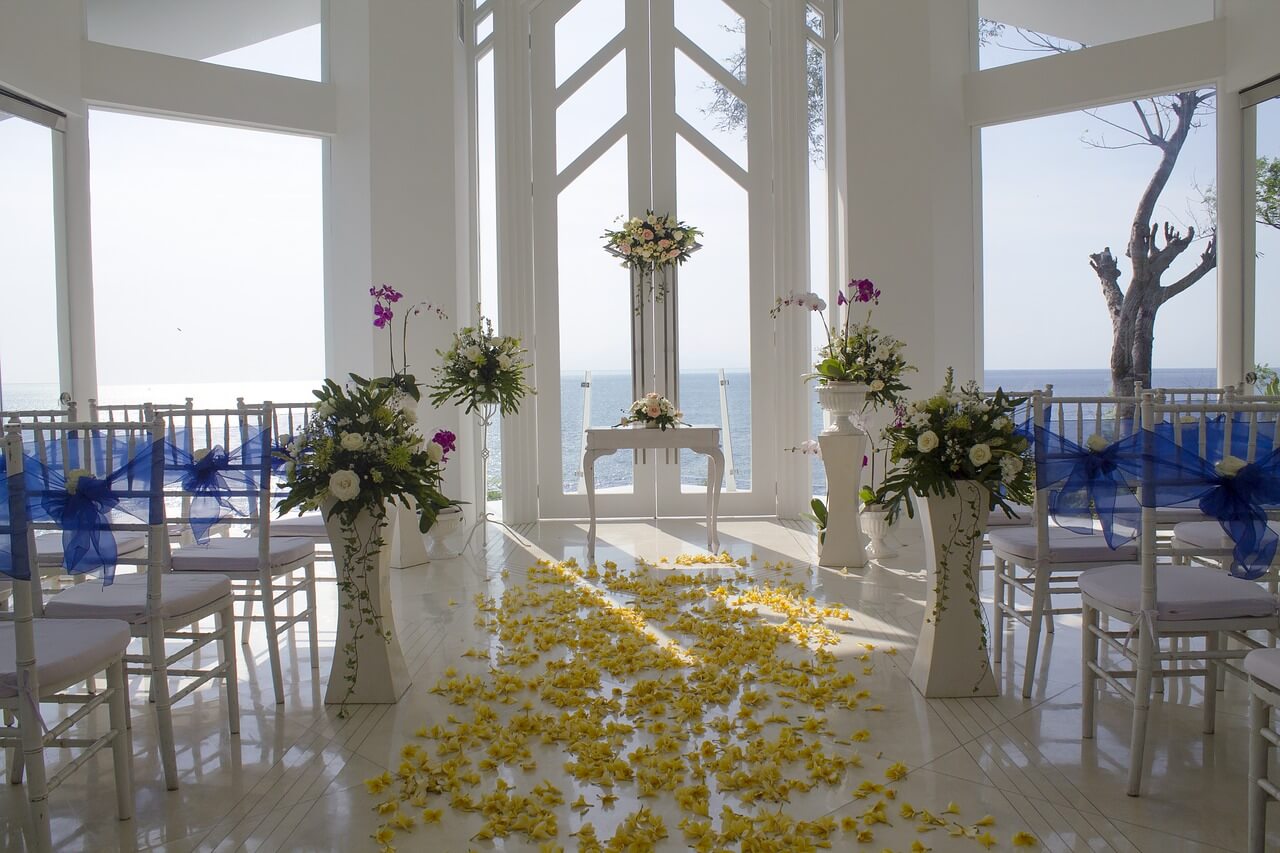 source: blueangelcafeweddings.com
The number of your guests is crucial when choosing your wedding venue so that you know whether you're looking for a dedicated intimate space or a bigger venue.
If your mind is set on a more intimate event, ensure the feasibility by writing down the names of persons you would like to be present. When you begin making it more concrete and writing all the people you genuinely want to be there, it may turn out to be non-achievable, so you will have to change it. 
Check What's Included
source: blueangelcafeweddings.com
If you're looking at some venues that offer full-service or a place where you can have your own décor and vendors, ensure you've priced everything out. A venue with tables, chairs, and linens may seem more expensive than a venue where you need rentals. Still, ensure to get an estimate from a rental company so that you can actually compare the expenses.
Also, you may determine that the included rental items don't really fit your vision, as they are often more basic, so you may still end up paying more to rent adequate items. And if you're considering choosing a venue that has a food and beverage minimum, add the tax and gratuity in your calculations. 
It would be best to plan for venue viewings by making a checklist so you can compare venues, think about important questions to ask, what you need to know, and things to consider.
And if you still find it hard to make your decision, we invite you to take a look at our wedding venue ideas pro and con list,