Maxi dresses are one of the most comfortable, versatile silhouettes you can invest in. The endless styling opportunities, effortless wear and undeniably feminine impression this piece delivers makes it one of the absolute best additions to any woman's wardrobe. Whether you're stepping out for a glitzy evening to remember, the budding nuptials of your nearest and dearest, outside events, office hours or even just heading out for coffee catch ups or running errands, the maxi dress will be your best friend for wear that you know you can rely on time and time again. If you're looking to kick start your collection of beautiful floor sweeping frocks or you have a few in your wardrobe already and you're thinking about how to style yours to make it work for a multitude of different events, here's how to go about it…
Know yourself, know your frame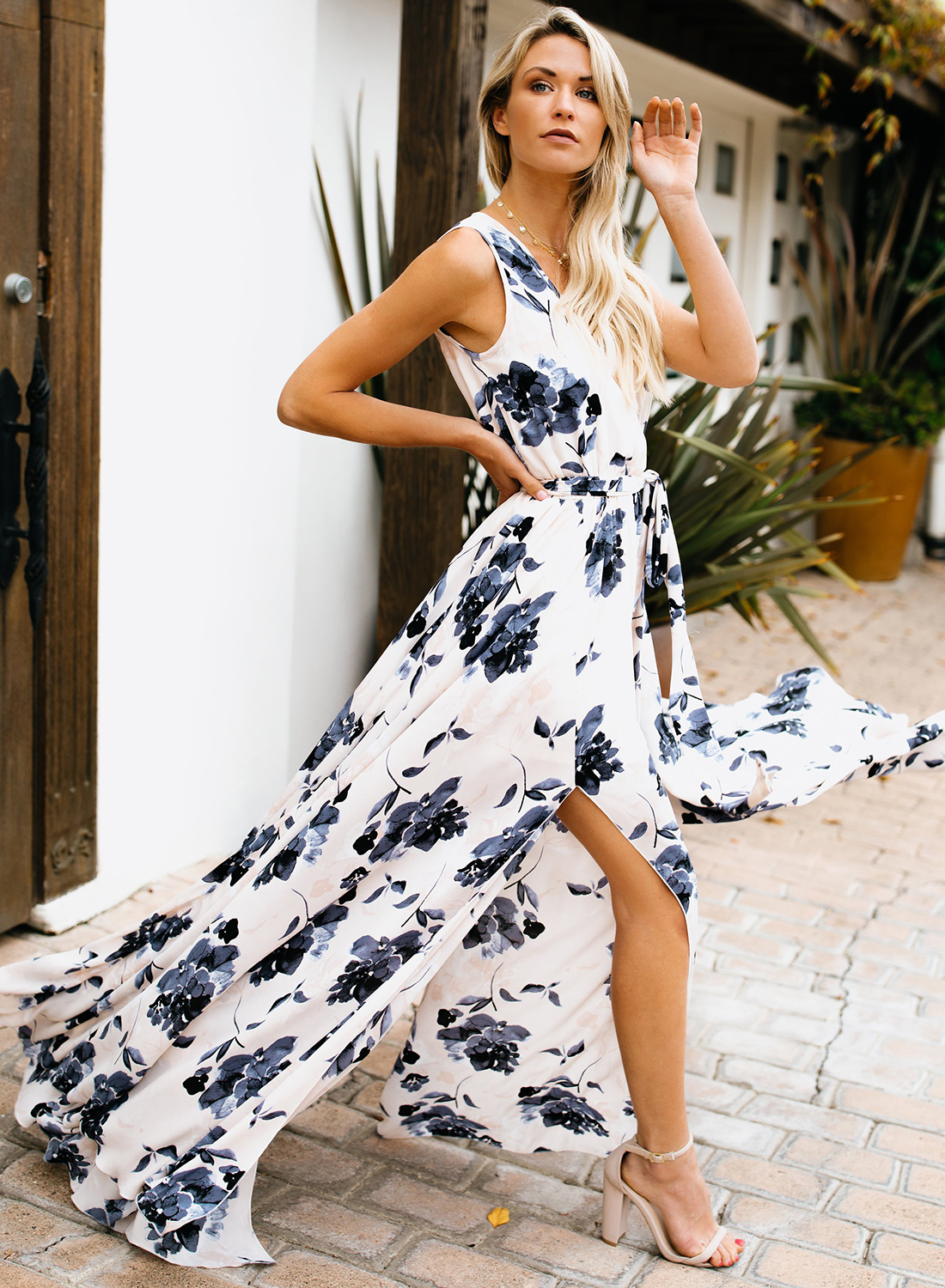 source: stylesimo.com
Understanding your unique measurements will help you to find maxi dress styles that harmonise beautifully with your features. Length is key here, although maxi dresses are long and sweeping, they actually can fit to all heights out there. Simply adjust the length with a tailor to make it work for you no matter your frame.
Choose creative and classic cuts in equal measure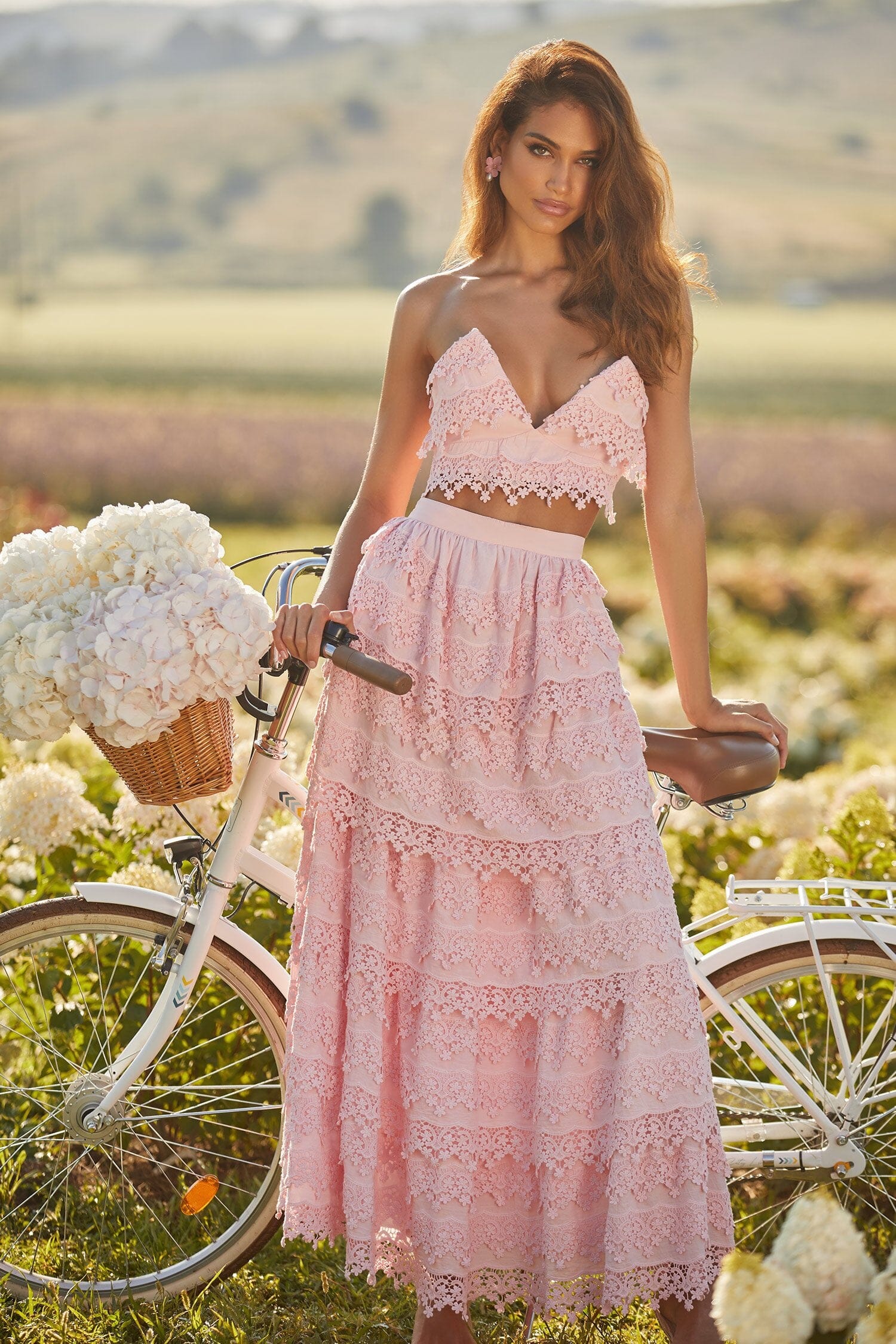 source: Alamour The Label
Your maxi dress collection should consist of styles you love. If you aren't enamoured with the pieces you curate, then you're not going to want to keep dressing and reimagining it season in and season out. Look for creative cutouts, off-the-shoulder styles, lovely lace, classic cuts and floral printed maxi dresses to gather a collection of maxi dresses that exude elegance, femininity and fun to get creative with. Invest in styles you love and you can't really go wrong with how you style your maxi dresses, no matter their look or feel!
Switch out tones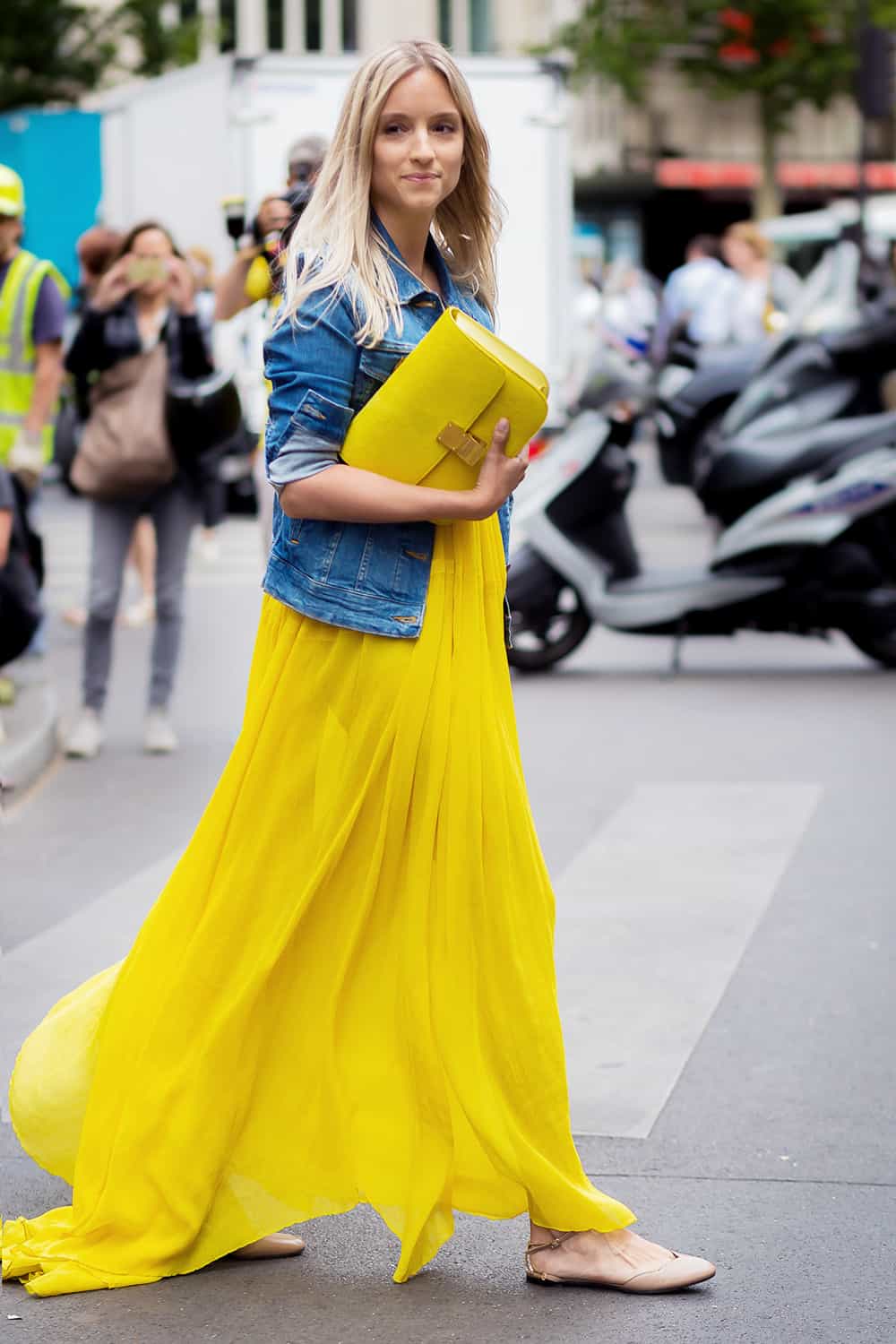 source: pinterest.com
Colours have a significant impact when it comes to changing the style of a maxi dress. Choose accessories with a light, poppy tone such as bold red, deep pink or inky indigo to add a playful feel to a simple white maxi style. If you want a more boho feel, layer on all your favourite beaded jewellery to drape on an earthy and elegant vibe. Of course, a go-to is delicately placed dainty metal jewellery. Choose gold or silver and layer across your wrists, neckline and finish with subtle earrings for elegant embellishment that can carry you through any event. 
Consider the seasons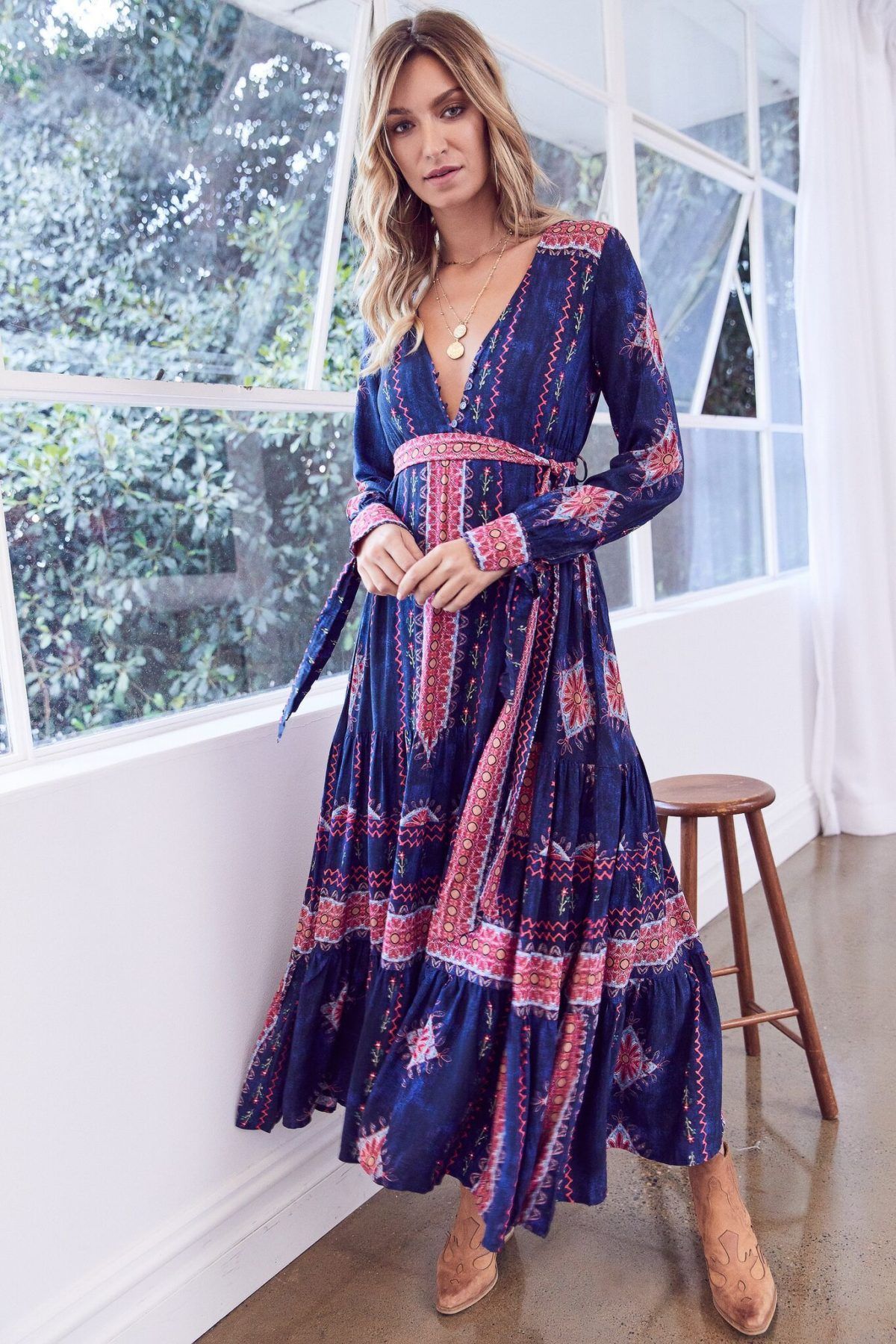 source: pinterest.com
Lastly, layering is one of the most powerful tools you have if you want to completely change up the overall tone and feel of your favourite maxi dresses. A silky shawl can add a glamorous air, while an oversized leather or denim jacket cuts against the femininity of the style and will bring an elevated edge. Layering your pieces and making them work for the height of summer to the coldest chill of the winter months mean that you'll be able to make your maxi dress work for you all year round.