2022 is truly the year of weddings, with the highest number of weddings predicted to occur since 1984! Due to the coronavirus pandemic, many couples have pushed back their weddings until 2022 and after two years of financial hardship, they are also cutting back on their budget. 
With so many weddings set to happen this year, there are plenty of opportunities for your beauty business to flourish during wedding season (usually the summer months). However, with 87% of couples stating that they do not have trouble finding the services that they require, it's likely that the market is saturated making the competition high.
So, how do you get your business to stand out? The best way to stay above the competition is to keep up to date with the latest bridal trends by joining wedding and bridal shows.
Here's what 2022's bridal fashion has in store.
Always Consider the Bridal Gown
source: hitched.co.uk
2022's trends are varied – from coloured wedding dresses, to 90s minimalism – there isn't simply one defining dress of the year. 
This year eccentric vintage styles are back in fashion. We are seeing a number of high neck wedding dresses detailed with lace or jewels and pearls heavily influenced by vintage glamour. It's important for beauticians to pay attention to what kind of dress the bride will be wearing as this can determine the makeup style.
When the bridal gown is 'busier', we recommend having natural makeup which highlights facial features and an elegant updo so the beauty of the dress can be fully seen. However, slip dresses inspired by the 90s renaissance are also making a comeback. In this case, beauticians may opt to give a little more focus on facial makeup due to the simplicity of the dress. 
The rule of thumb is that you don't want the hair, makeup and dress to overwhelm one another, rather each part should be complimentary to the other. 
Nails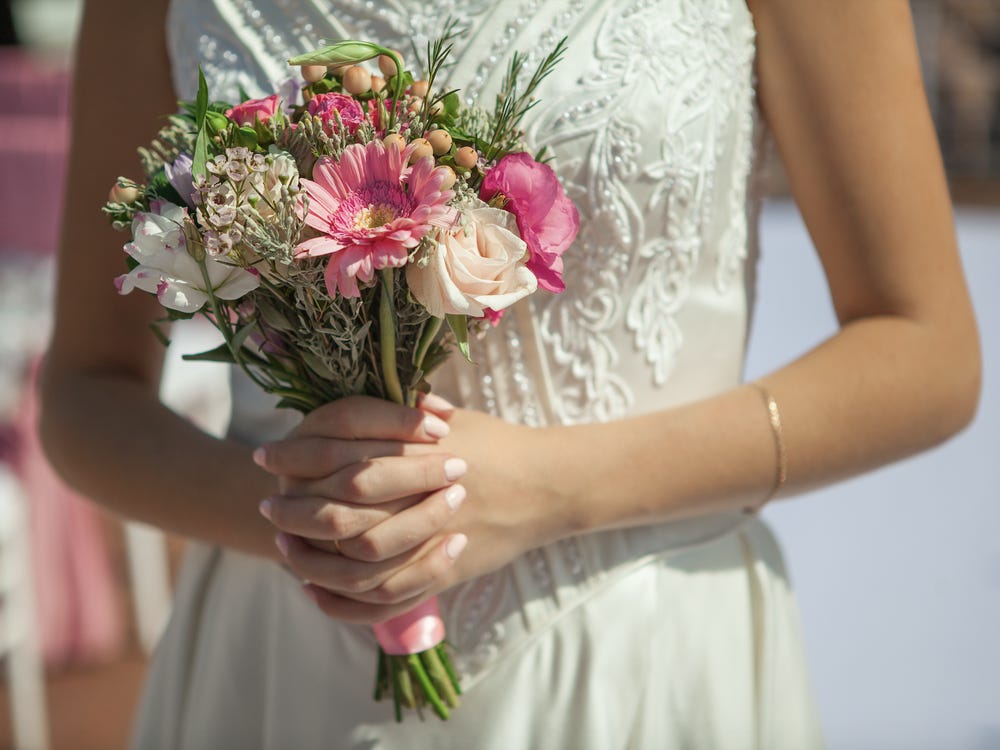 source: insider.com
As wedding dresses become more diverse and creative, so are the nail sets to go with it. We are seeing ombre effects, 3-D diamantes, and pear effects. As mentioned before, the more minimalistic you are with your dress, the more scope you have on your nails.
As a nail technician, you'll need to be equipped with a good quality acrylic nail kit to make sure you can offer as much as possible and keep up with the competition. 
Hair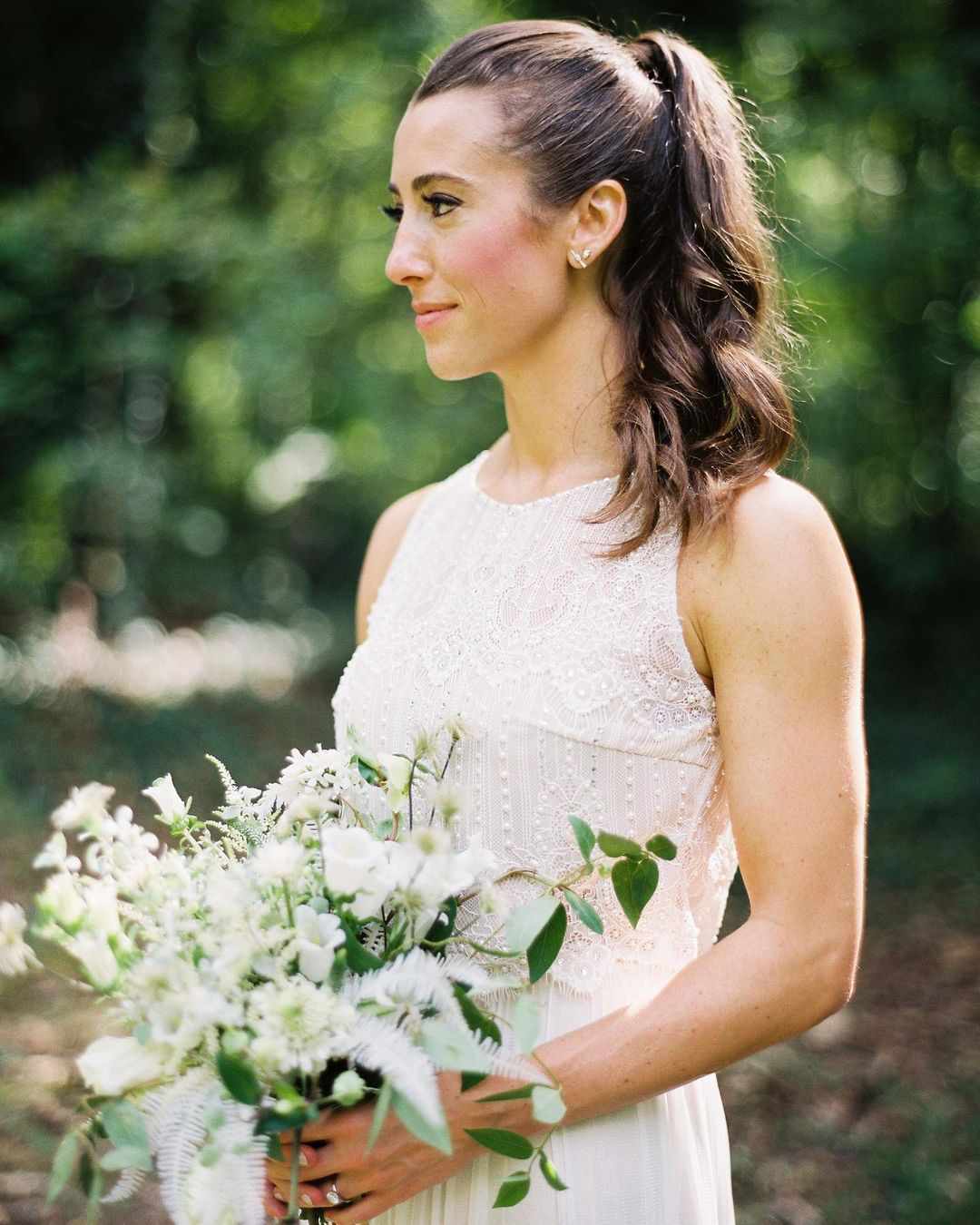 source: brides.com
When styling a bride's hair, the first thing you'll have to consider is if they are wearing a head piece or not. You will want to work with the piece, not around it – the head piece is not about covering the hair up, but complimenting it. 
For example, with a vine piece you can create a gorgeous braid around it. However, if they are wearing a crown or tiara, you may choose a style which frames the face. A messy, 'un-done' style is perfect for this and is expected to be seen a lot in 2022. Think bohemian style waves, braids, and flowing bangs. 
By following these tips and keeping up to date with your own research, your beauty business will be ready to take on the fierce competition this wedding season!