The fade cut for men has been around for a long time in the grooming industry. It is considered to be among the trendiest and most flattering haircuts for men and has many variations. You could get a low fade, a mid-fade, a high fade, a razor fade, or an undercut fade, among several other types.
But if you were wondering how to maintain a trimmed fade cut, be assured that it is quite doable. With a couple of good-quality grooming products and the proper guidance, even first-timers with the fade cut can take care of it at home.
So, if you were planning to try this spectacular look, here Live Enhanced explore few essential things you should know about it.
Do Some Research
source: pinterest.com
Before booking the appointment, look for inspiration from celebrities or friends and other acquaintances already sporting the look. Study the structure, type, and design of the fade cut and consider how it can be modified to suit your face shape. It is preferable to look at someone with the same face cut as yours to understand how the sought-after hairstyle would look on you most accurately.
Find an Excellent Hairstylist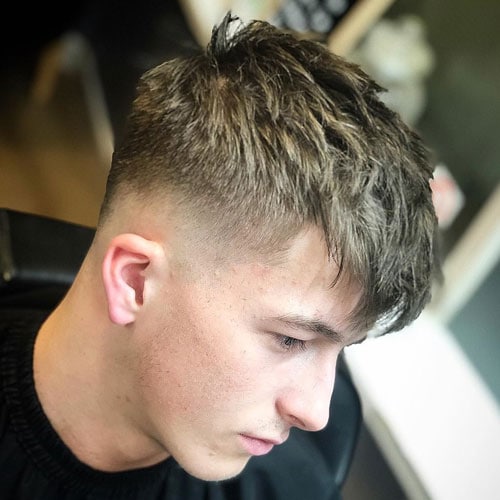 source: menshairstylesnow.com
Did you know that, as per a study, black men open up to their barbers more than white men or white and black women? The study goes on to suggest that getting a haircut can be therapeutic for men. And to achieve that, you must find a good hairstylist.
Look for someone who is easy to talk to and has a good reputation and considerable experience in their field. They can make excellent suggestions and help you find the perfect look. That's because they can better understand your face structure and the type of style that would suit you best, highlighting your features.
Maintaining the haircut at home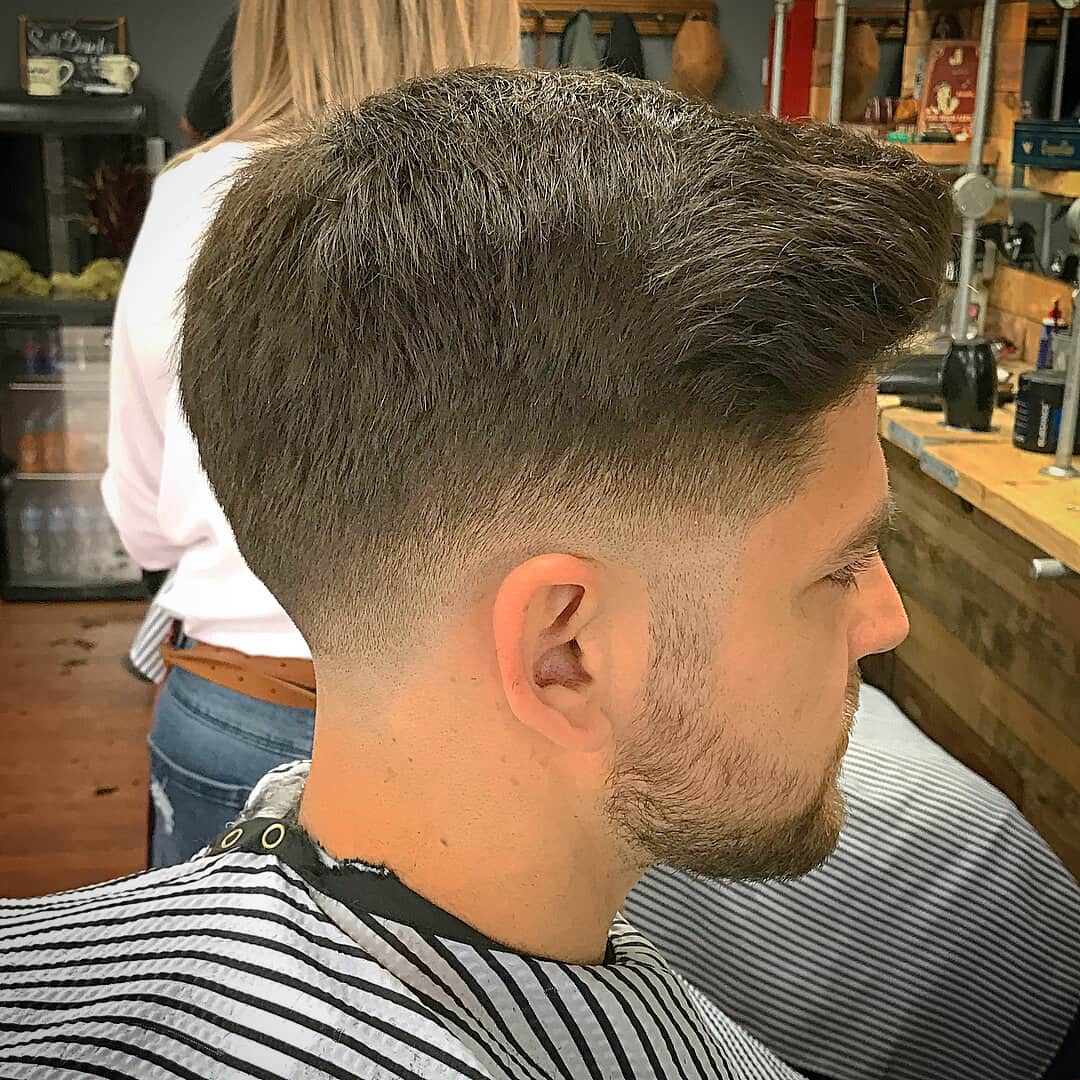 source: avenuefive.edu
Unfortunately, the fade cut lasts less than a week for most men because they have fast-growing hair. And if they cannot make it to the salon every week, this can spell disaster. But there are ways to care for the haircut at home and ensure it stays stylish. You can do the following for starters.
Carefully run a razor over your ears, near your eyes and eyebrows, and on the neck. Keeping these parts neat is critical as hair grows back the fastest here.

Trim your eyebrows of all extra hair as they can distort the entire look.

Never over brush or overheat the hair. It ruins the texture and leads to breakage.
If you are still apprehensive, allow a hair expert to guide you on how to maintain a trimmed fade cut at home.
Invest in high-quality hair care products
source: pinterest.com
Buying chemical-free hair products will go a long way in keeping your hair in excellent condition. They also help maintain your fade cut for the longest time possible at home. For instance, people with long fade cuts should use a pomade or hair gels that suit their hair to keep it in shape. Similarly, look for shampoos, conditioners, oils, and other products gentle on the scalp and roots, boosting hair health.