A classic outdoor pastime beloved by people of all ages is Cornhole, an activity with deep roots in American culture that has become a summer staple at backyard barbecues, tailgates, and family gatherings. 
To fully enjoy this game, you need a perfect cornhole board. There are many options in today's market, so finding what you're looking for may take time and effort. In this post, we offer guidance on what aspects matter when scouting out your ideal cornhole board.
Material
Manufacturers offer different types of cornhole board materials, including wood, plastic, or metal options which every player can choose based on their preferences. Although all three choices offer various distinctions from each other, people who know their way around cornholing often opt for wooden types since they provide an authentic feel and durability for more prolonged usage during games, regardless of weather conditions. 
To ensure maximum enjoyment in every playtime activity, check out products made from sturdy hardwood with qualities that suit your standards and needs.
Size
source: pinterest.com
Cornhole boards come in different sizes, but regulation boards measure 2 feet by 4 feet. A regulation board allows you to play the game according to standard rules at official tournaments. If you use your board mainly for casual fun, you can opt for a smaller size or customize your board.
Surface Texture
In your quest for a suitable playing board, ensure you settle on one with immaculate-texture quality to let your beanbags slide effortlessly and uniformly. Avoid boards with excessive slipperiness, as they may result in unintended challenges during playtime. Equally important is being cautious about using rough-surfaced boards, as this could expose your beloved beanbags to potential damages beyond repair.
Design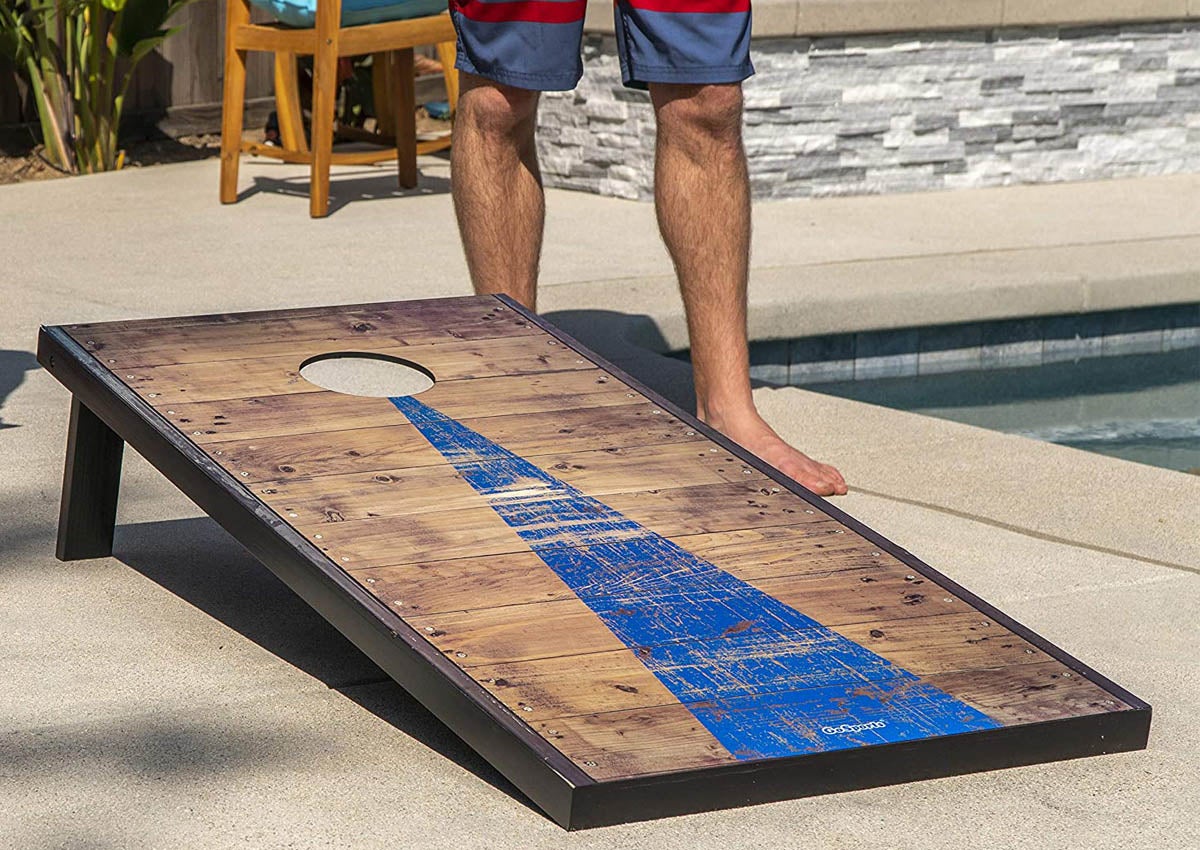 source: pinterest.com
When selecting a cornhole board. Aesthetics play a pivotal role in choosing the right fit for you. From basic designs to more intricate patterns exuding sophistication, personal choice is unlimited for those seeking something truly unique, like, for example, American landscapes.
Weight
It's essential to consider the weight of a cornhole board when purchasing. The recommended weight range is between 25 and 30 pounds. A board that's too light may disrupt gameplay, while a heavy board can make transportation cumbersome. Be sure to prioritize finding a board that's easy to carry and stable during play.
Price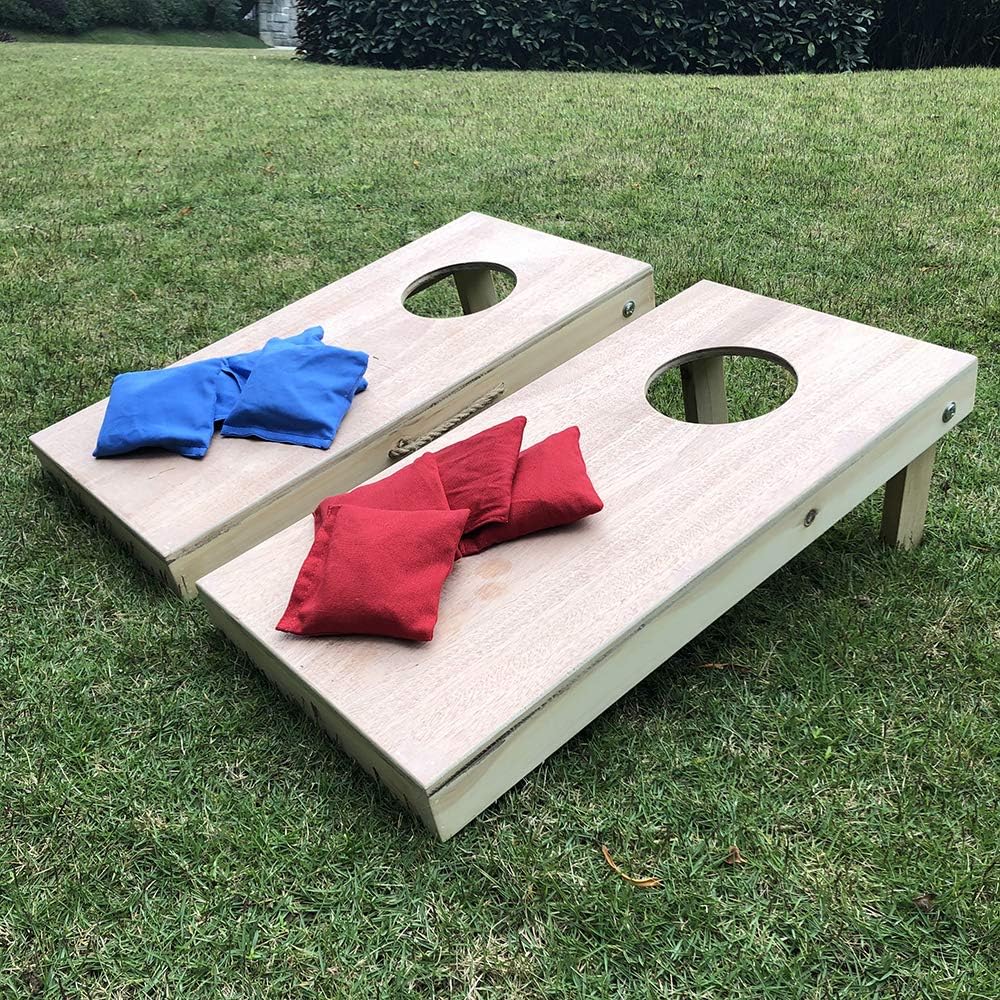 source: pinterest.com
Sensible spending is critical when buying your dream cornhole board. To balance affordability with quality, expect to pay around $100 300 for an excellent board that meets all your needs, preferences, and requirements. Remember that settling for anything less than top-notch equipment might adversely affect your playing experience just because you are trying to save some money.
What To Look For In The Perfect Cornhole Board – In Conclusion
Having the perfect game board is imperative to indulge in the game of Cornhole fully. In doing so, consider details such as materials used, size, surface textures, design weight, and even affordability when selecting your ideal choice.
The key is giving these essential components thoughtful consideration; this will result in choosing your best-fit match. Remember that obtaining a first-rate cornhole game board is well worth your investment as it yields lasting memories with those you hold dear.