Sofas form a focal point for a living room where social gatherings take place. Hence, you must choose sofas carefully to impart the right balance of aesthetics and comfort.
In this list of 10 luxury & modern sofa designs, we have compiled some of the best sofa designs keeping in mind the varying need for home sofa design based on living rooms of different shapes, sizes, and settings. A complementary piece of advice here would be to add a luxury carpet beneath your luxury, modern sofa to a step further in amplifying beauty and comfort.
You can bank upon this list of luxury, modern sofas to equip your living room with jewels of some of the best sofa designs that could do justice as a centerpiece for living area room:
Modern luxury style sofa with color options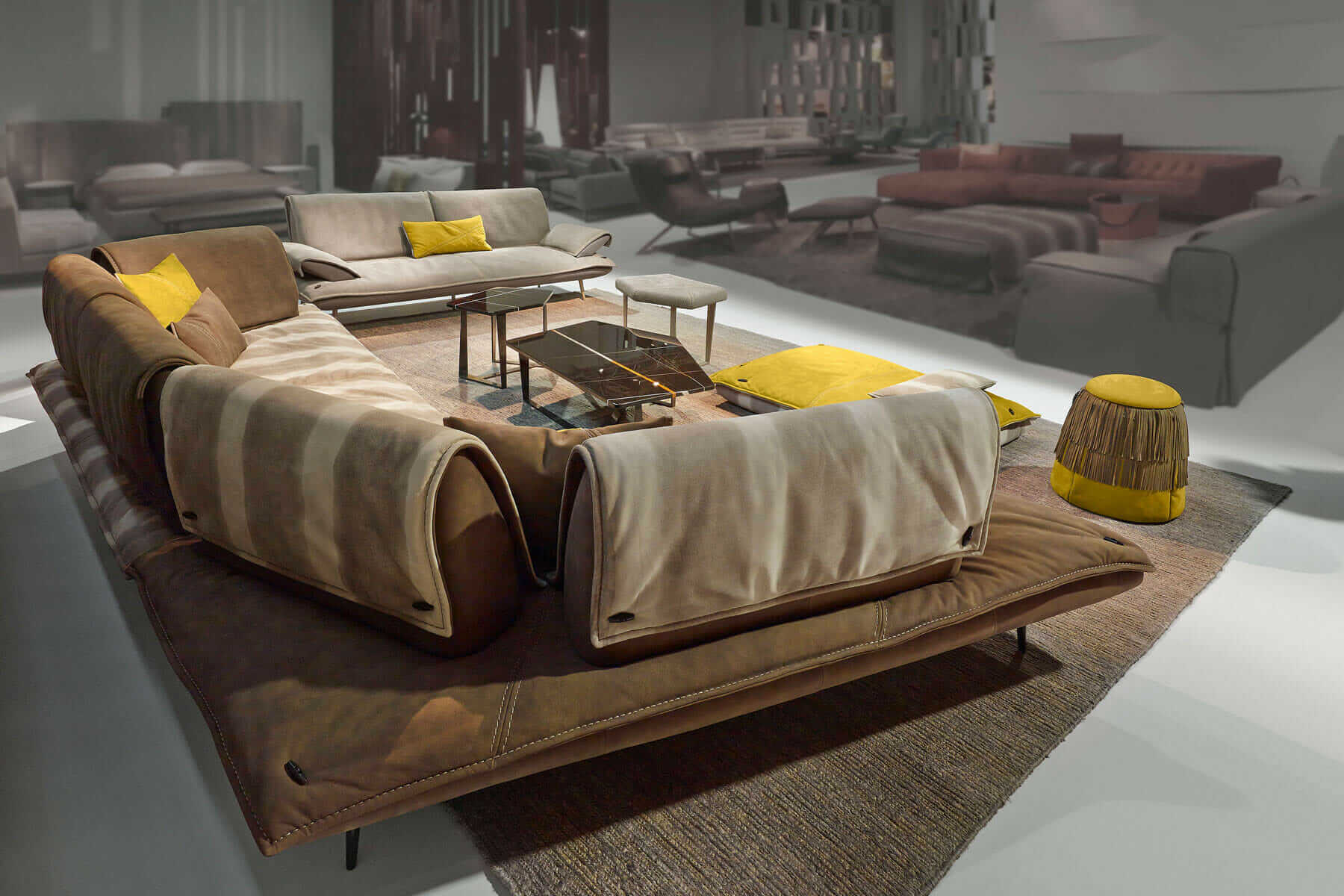 source: sanfrandesign.com
Sofas of this style not only come in dynamic form but also offer mesmerizing color options and materials to choose from. You can choose from wide color options like red, yellow, orange, and many more complemented with a tint of neutral colors in between to give your living room the décor it deserves.
What other accessories can you add to it? Well, You can buy shaggy rugs online from Mat Living India available in ample variety, color, pattern, and texture that may add value in glorifying the style and bless your living area room with the aura it deserves.
Mid-century tufted luxury modern sofa set design
Place a mid-century tufted luxury modern sofa near beautifully weaved modern area carpet, to add character to the décor of your living room. Printed throw pillows on top of that could be a perfect combination of simplicity and luxury from the mid-century. Besides, color could play an important role in making it a prominent centerpiece for a living room.
Skinny fat condo home sofa design
source: globalsources.com
Skinny fat condo home sofas are minimally aesthetic but highly comfortable. The prime feature of this style that distinguishes it from other styles are engineered modern wood frame and cozy seat cushion with a trillium wrap.
Velvet chesterfield luxury modern sofa set design
What more could you ask from supremely smooth and soft velvet material combined with a classic chesterfield style. Side and bottom cushions complemented by cushiony pillows can make a velvet chesterfield luxury modern sofa design a must-have for a living room.
Retro-style home sofa design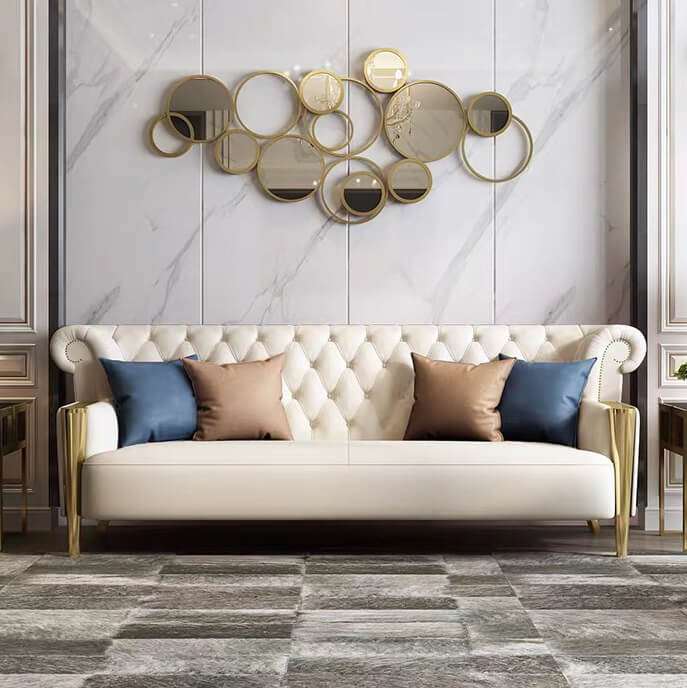 source: pinterest.com
Inspired by the furniture styles that prevailed decades back, this retro-style home sofa design is something you can never resist when you come across. The style could date back to the trend during the 80s or late 40s, and could make a great piece in the living room.
Le Corbusier home sofa design
Originally designed in 1928, Le Corbusier style home sofa design would make a cool addition to the aesthetics of a home interior and could give a luxury feel to the space it occupies.
Scandinavian style convertible home sofa design (Couch bed)
source: pinterest.com
Flexibility and finish that the Scandinavian style convertible sofas offer is incomparable to other convertible sofa designs. If Scandinavian is your kind of styling, pair your Scandinavian style convertible home sofa with a Scandinavian style carpet with front legs on the carpet.
Modern sectional sofa
Having a modern sectional sofa in a living room can introduce a completely different look. A tint of creative shapes and patterns on top can enhance the definition of the space it occupies.
Contemporary tufted sectional sofa
source: pinterest.com
A contemporary sectional sofa near a contemporary style carpet may fulfil the height of contemporary style one could ask for in a living room décor. The attention-seeking small sections and tufting add to the beauty of a contemporary sectional home sofa design bear.
Modern style sleeper home sofa design
Longing for something a little bigger than the standard size sofas is not a sin. Having a modern style sleeper sofa in the living room can give you the comfort of a full-sized bed, and surprisingly without having to compromise on style.