Just like people these days don't wear matching shoes with dress anymore, the interior world design is also shifting from the fact that all the furniture of house will have to look matchy- matchy. Who says you cannot keep a few pieces of bright coloured  dining chairs along with your all white dining set? Mixing and matching adds personality to your dinning area. It also reduces your stress for looking for the exact right dinning chair. If you are that type of person who cannot choose between industrial and vintage styles, why not go for both of them? You can create a customisable sitting arrangement that fits well with the interior decoration of your dining area.
source: hgtv.com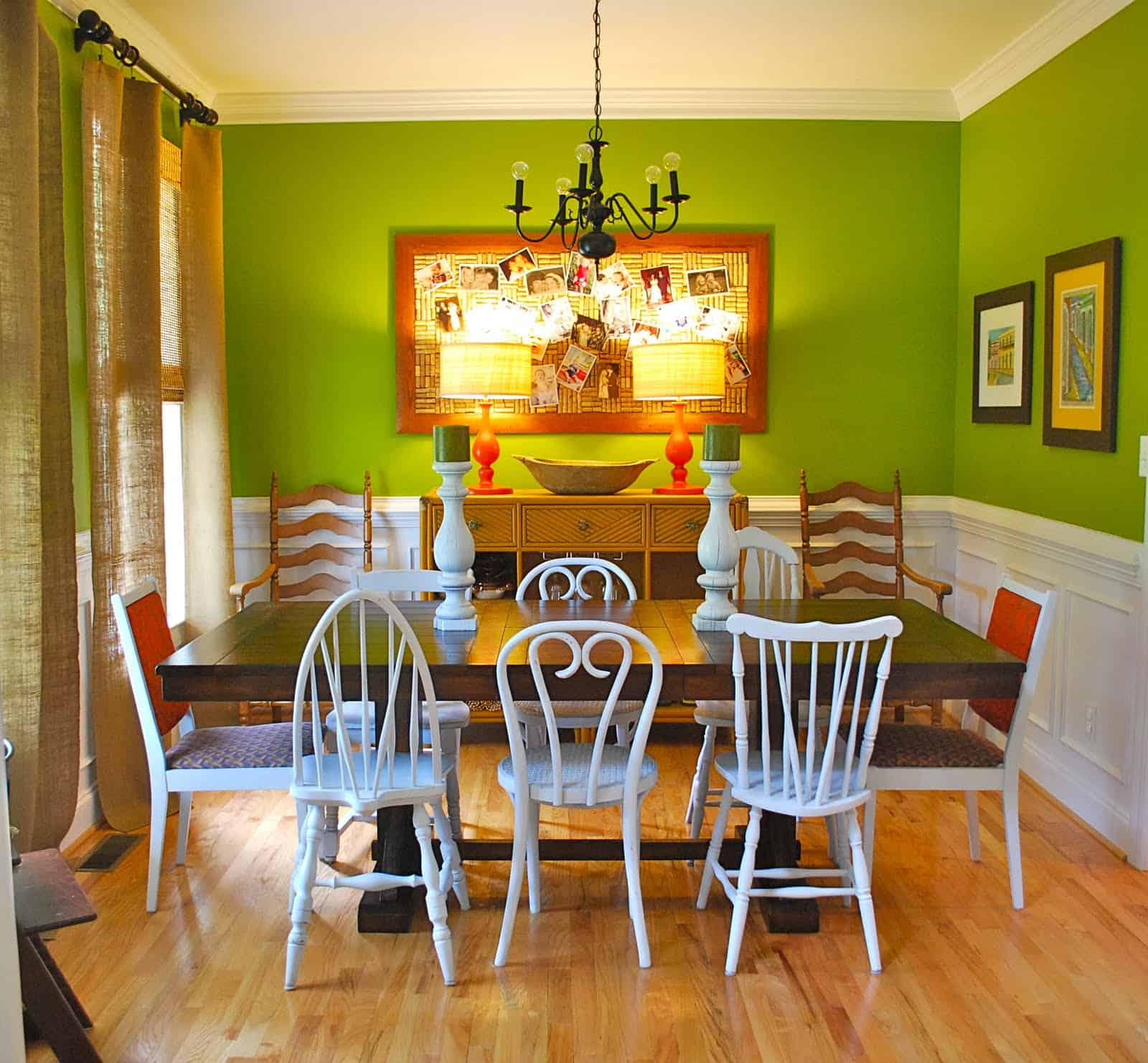 source: trendir.com
One of the most common way is picking up chairs of  the same design but of different colours. You can add two different coloured chairs with different styles to each end of the

dining table

or you can simply place them between the others on the two sides of the table facing each other.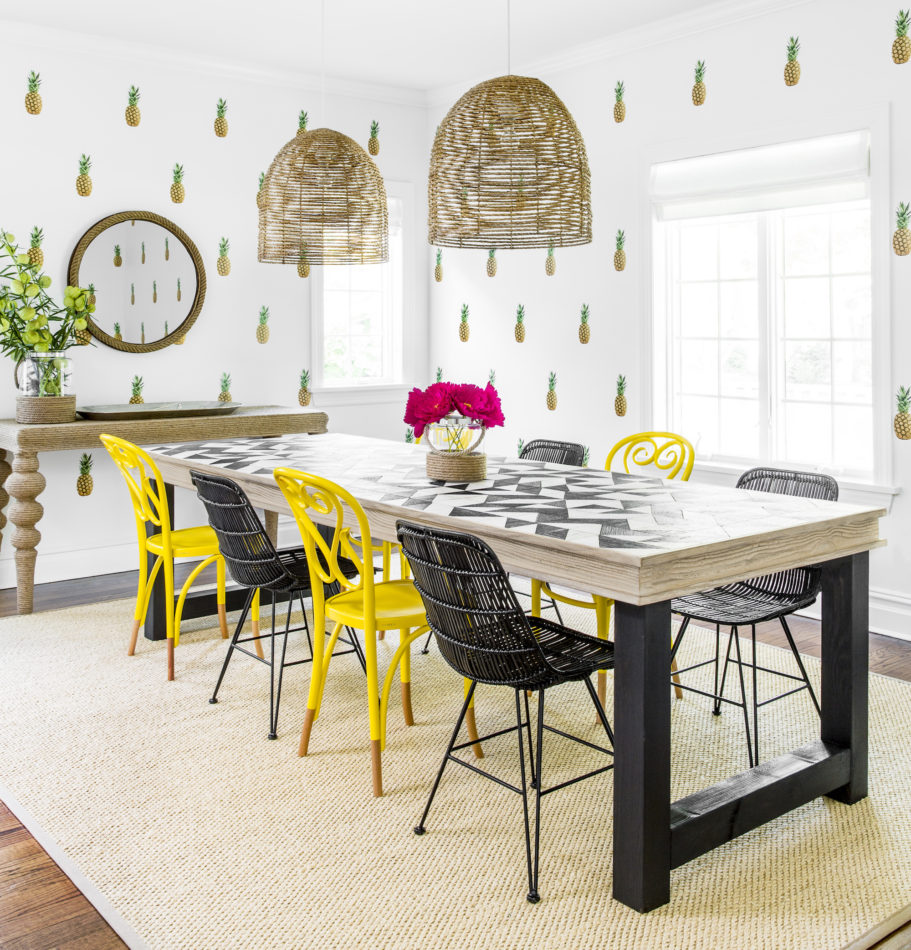 source: 1stdibs.com
There is one another great way to mix and match your chairs. You can go for different types of chairs but make sure they share a common characteristic. That may be their design, colour or height. This creates a relaxed but curated type of vibe.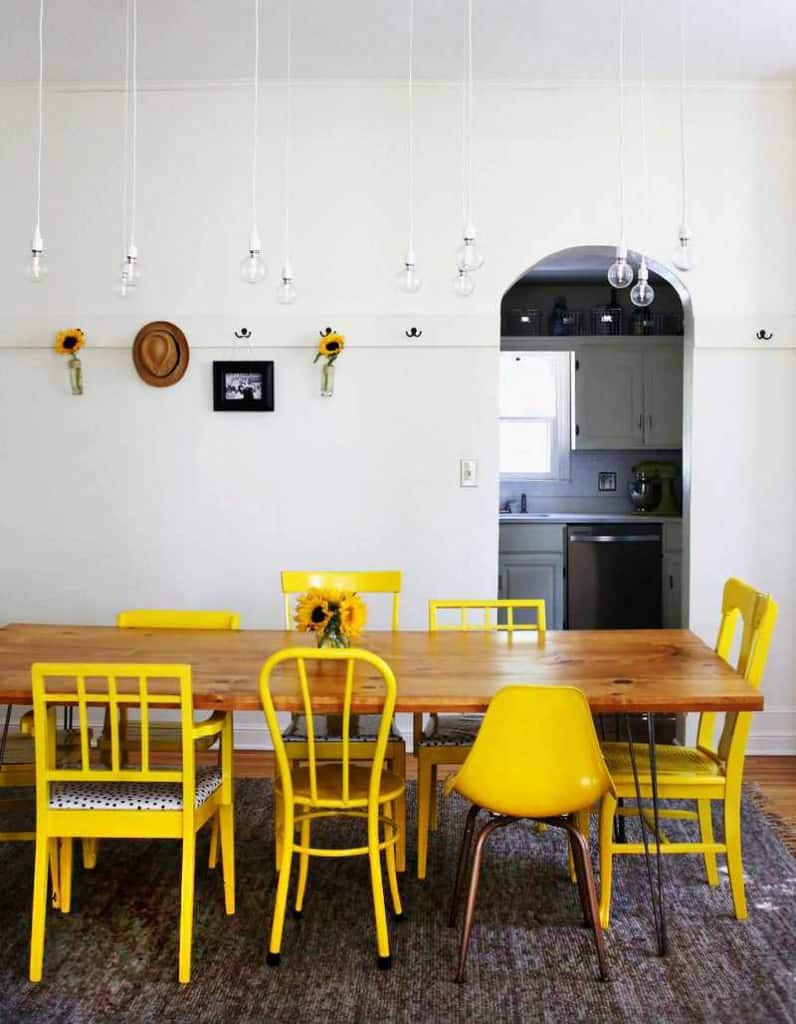 source: homesthetics.net
You can simply go for just two colours but of the same style and design. Make sure they stand in strong contrast to each other. For example, a combination of bright yellow and black colour will look very vibrant.
source: cultfurniture.com
You can also try another option. You can pick one material but go for different designs. You can try the different tones and shades too. For example you can go for a combination of light and dark woods or you can go for similar metallic chairs of different tones. However make sure to wax and paint your furniture.
source: pinterest.com
Your arrangement of mismatched chairs will still look cohesive in case you choose the same chairs but of different complementary colours. This creates an eye catching pop of colours. However you can create a more traditional theme by using wood chairs which feature variety of coloured stains and finishes. You can also paint your chairs using the same colour in case you are fond of matte Finish.
source: house.one
Is it necessary to stay on one hue of colour while you can make use of them all? Why not arrange your chairs according to the colour pattern of the rainbow. This vibrant arrangement will surely add a new life to your dinning area.
source: trendir.com
 Another way of creating a great mismatch is not by contrast or by using different styles or using same colours but by going for a unified textural similarity. Go for the styles which have unique textures and finishes. The similar tones and the mat finishes act as complement to each other.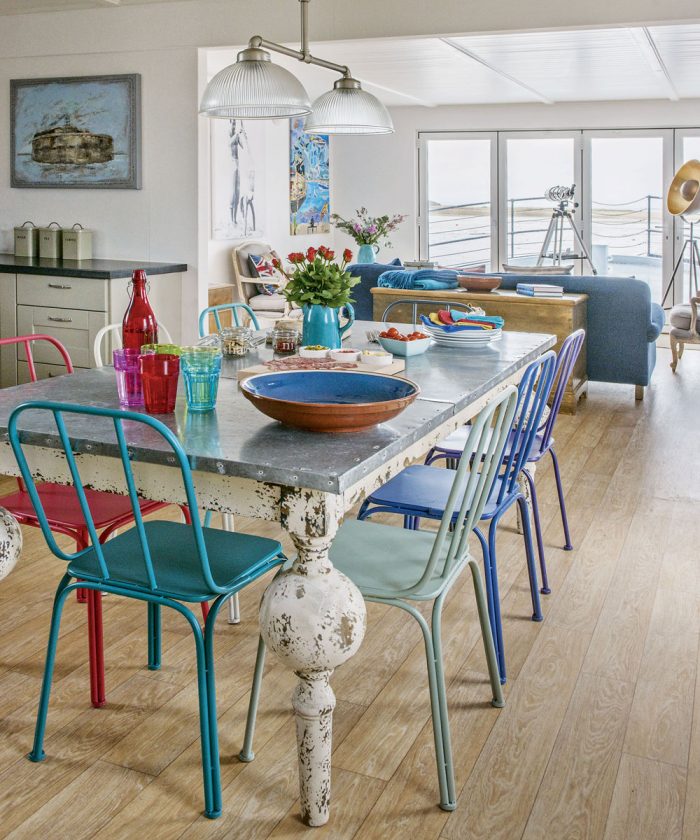 source: homebliss.in
You can also create a mismatch by alternating the positions of the chairs according to the table. For example in case of a rectangular table, you can swap away the chairs at the ends with chairs of some other style or colour. This is also an easy option incase you have a set of chairs but they are not enough for your table. This will look balanced as well as mismatched.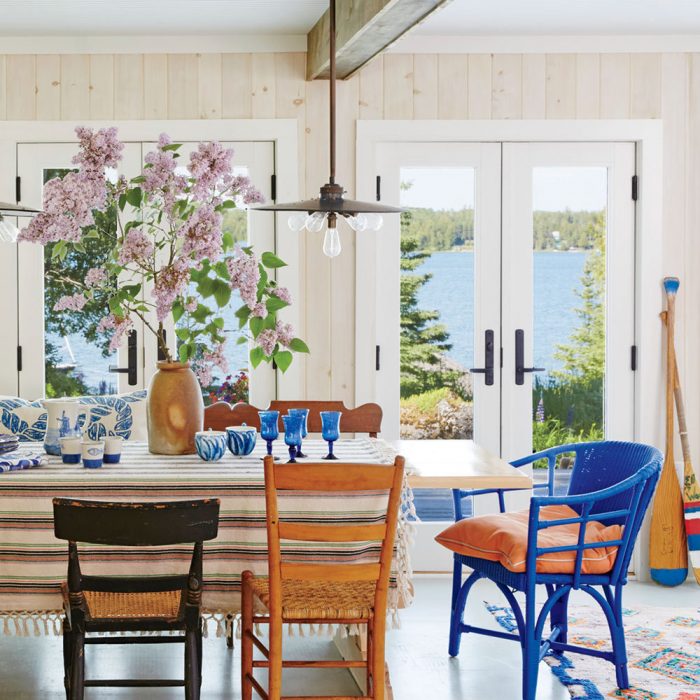 source: homebliss.in
If u r looking for a totally free spirited design, then go for a unique collection of chairs. Start experimenting by using different colours and styles and find the perfect one. Sometimes you cannot afford to buy different styles of chairs. In that case you can go for different fabrics for each chair. Using different textured or patterned cushions gives a unique look to the sitting arrangement.

You can mix up the styles of chairs as well. Mixing up the styles adds personality to your dining area. You can mix up the modern styles with the vintage styles. This creates a sense of visual interest specially if the shapes are contrasting.

To mismatch chair with dinning table perfectly you need to have some basic ideas. With LE projects we are trying to curate some of the most popular ways in which one can mismatch chairs with the dining table.