Finding modern wedding invitation ideas can be easier said than done. Planning the perfect wedding often requires a focus on a lot of little details. The smallest things, from your place settings, to your "save the dates", can all contribute to making your big day so much more memorable.
The wedding invitation can be one of the most important assets from your celebration, as it's the first official tool you'll use to generate excitement among your guests. If you really want to amaze your guests, provide an insight into your unique relationship, and build hype, you need your wedding invitations to stand out.
The most effective wedding invitations should include all of your important details, from your wedding hashtag, so people can start documenting their experience, to your dates and venue location. But it should also provide a unique view of you and your partner's personalities.
Here are some modern wedding invitation ideas to get you started.
10 Modern Wedding Invitation Ideas
For this list, we've focused on various types of wedding invitation ideas you can use to make your accessories stand out leading up to your big day. Remember, you can always add your own unique embellishments to each idea to ensure it's truly special to you.
Foil Printed Invitations
Foil printed invitations, signage, and even guest place settings are growing increasingly popular among today's couples. Plus, they're relatively easy to get on a budget. You can place a foil inscription on a transparent background for a truly unforgettable aesthetic, or combine your theme colors from the wedding itself.
source: pinterest.com
Foil printed invitations are particularly compelling for people who want to create an elegant or luxurious vibe for their big day. Metallic inscriptions convey a sense of indulgence and beauty, particularly when you choose the right font.
Acrylic Invitations
With acrylic invitations, you inscribe your wedding information and details onto an acrylic or plastic sheet. Usually, there's a combination of metallic foil, paint, and other embellishments included in these invitations, to reference the aesthetic of your wedding.
The great thing about acrylic invitations is they're long-lasting. They're not going to get crumpled or lost over time, so you shouldn't have to send out too many reminders. Plus, these invitations can double up as a memento of the big day for you and your guests.
Greenvelope Modern Invitation
If you're the outdoorsy type, or you're planning a wedding with a lot of rustic elements, a greenvelop modern wedding invitation could be the perfect idea. This option involves using a lot of natural and subdued color, perfect for a chic wedding celebration.
You can even embellish your invitations by including little gifts, like packets of seeds alongside the invitation. Greenvelope invitations also benefit from being good for the environment, so you don't have to worry about wasting any trees.
Watercolor Invitations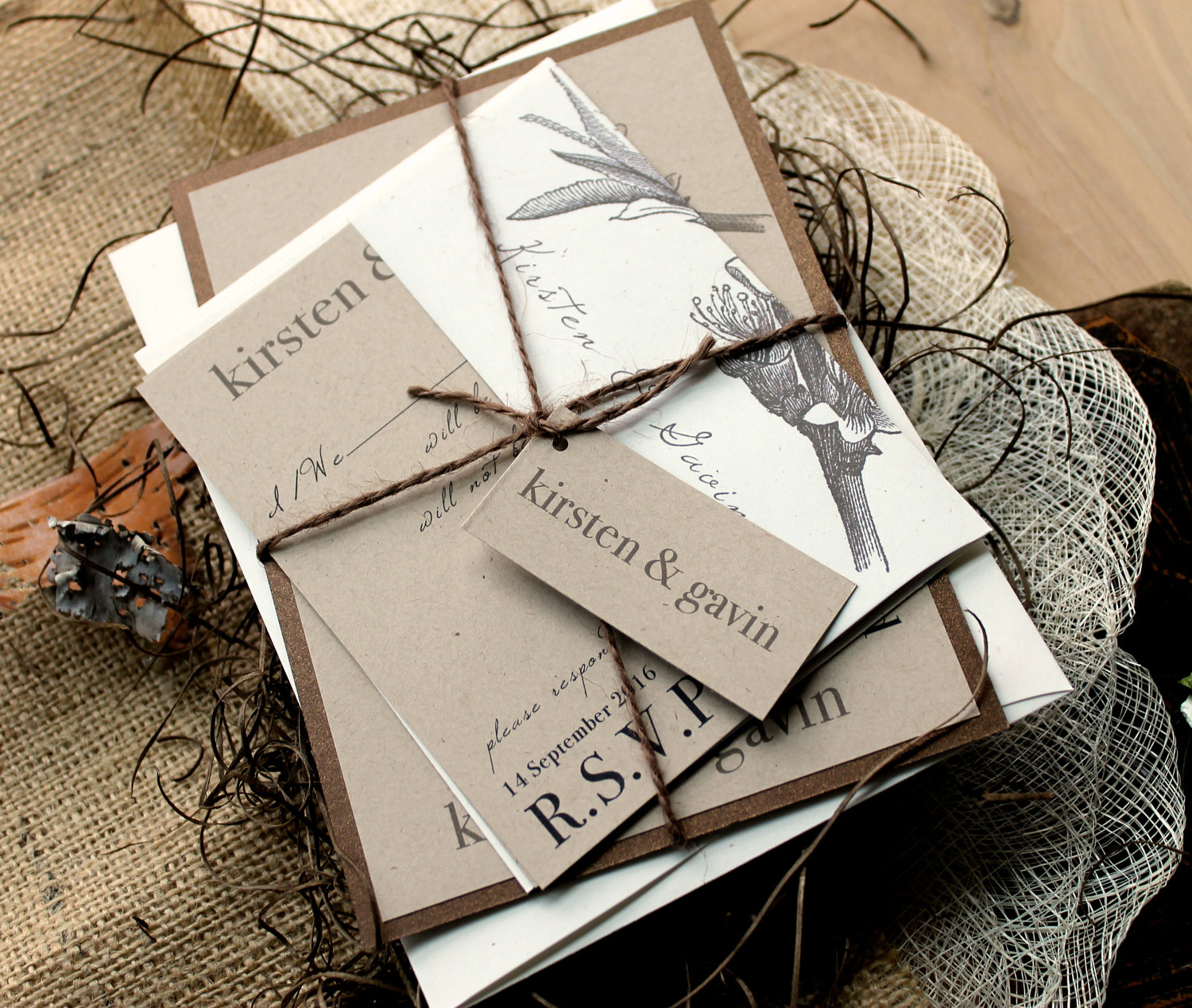 source: pinterest.com
Arsty and dreamy, these wedding invitations are an excellent choice for people with a more artistic nature. The creative design can adapt to suit virtually any color scheme, so you can rest assured your wedding invitations will match your venue and flowers.
Watercolor style stationary for your wedding invitations can be a wonderful way to show off your more playful and romantic style. You can also combine watercolor backgrounds with various metallic fonts or bold white typography. Alternatively, you can use the watercolor elements in the fonts, too.
Foliage Invitations
Flowers and the natural world are often common components in many wedding décor schemes, so it only makes sense to add them to your wedding invitations too. Unlike old-fashioned invitations which focus mostly on blossoms and roses, Foliage invitations are all about leaves and succulent shapes.
This could be an excellent option for anyone looking to create an art-deco style wedding aesthetic, with elements of the organic landscape blended in. If you're a big fan of the outdoor, vines, and plants, this could be the ideal option for you.
Minimalist Invitation
Minimalist wedding themes are a big hit among marrying couples right now, particularly when they're looking to keep things as affordable as possible. A set of minimalist wedding invitations creates a chic, Scandinavian vibe, great for contemporary couples.
Minimalist invitations can come in a range of different colors and designs, with the option to add simplified decorations related to your wedding theme. For instance, you could use a simple image of a flower or a dove alongside your wedding details.
Gatefold Invitation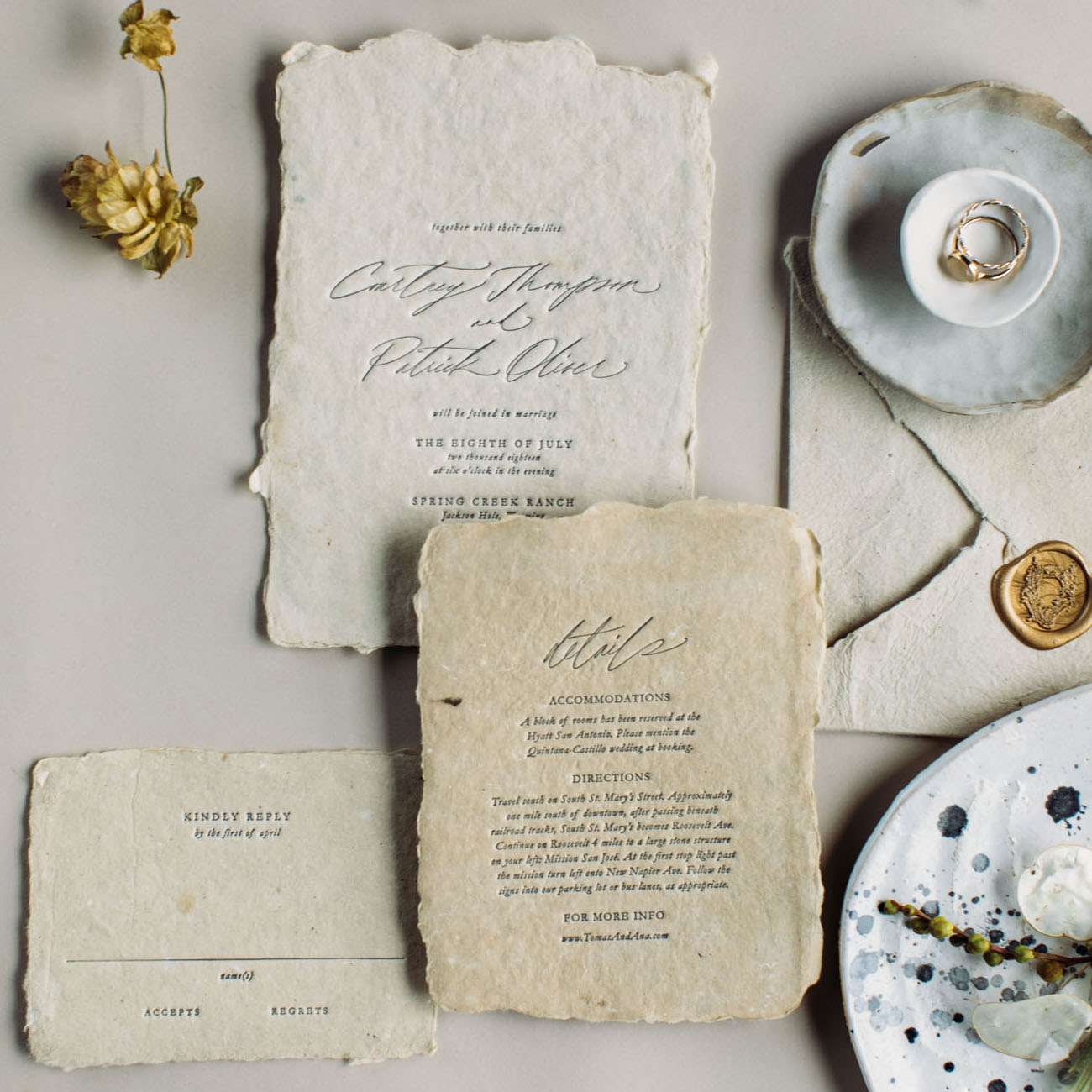 source: pinterest.com
Gatefold invitations are excellent for making your wedding details look more like a greeting card. They create a luxurious experience for your guests, and look fantastic when displayed around the home. You can add a lot of extra details to these invites, too, such as your wedding hashtag, QR codes, and various other components.
The key to a great gatefold invitation is decorating it correctly. The front portion of the invite should include some important details, like a picture of you and your spouse from the engagement shoot.
Photo Invitation
In a world full of people obsessed with channels like Instagram, photo style invitations are becoming incredibly popular. They're a great way to celebrate your relationship with your partner in fresh color, with beautiful images taken of your life together, or during an engagement photoshoot.
With a photo invitation, you usually have a large image of you and your partner on the front, with the details of your wedding venue and times on the back. This is a beautiful, minimalist, and modern way to share information about your big day with your friends and family.
Calligraphy Invitation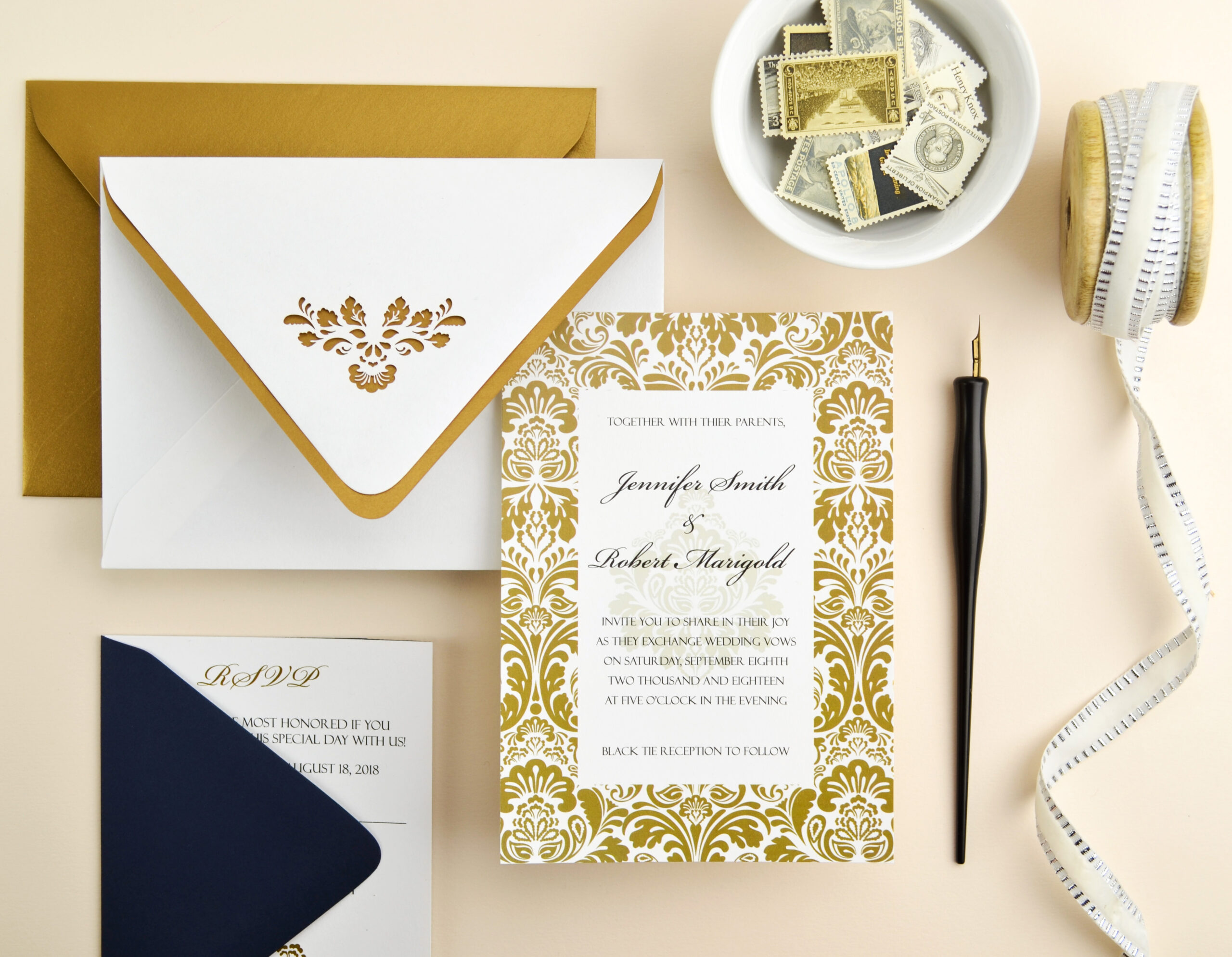 source: pinterest.com
Beautiful fonts and typography can really make any wedding invitation stand out from the crowd. If you're not a big fan of imagery, and you're looking for something more minimalist to match your simple and romantic style, this is a great choice for you.
There are various forms of calligraphy you can experiment with, or you could even practice creating your own font. Plus, these wedding invitations work well with a range of different color schemes, making them highly versatile. This would be a good choice for a modern and unique wedding.
Geometric Invitations
Finally, Geometric wedding invitations are a fantastic choice for people who want to take a modern and unique approach to the classical wedding aesthetic. Geometric shapes are extremely popular among designers today, and they're a great way to make your invitations stand out.
You can use a range of different colors and designs in these invites, to match your unique personality and wedding style. You could even use elements of metallic gold and silver to draw attention to some of the lines on the invitation itself.
Choosing Modern Wedding Invitations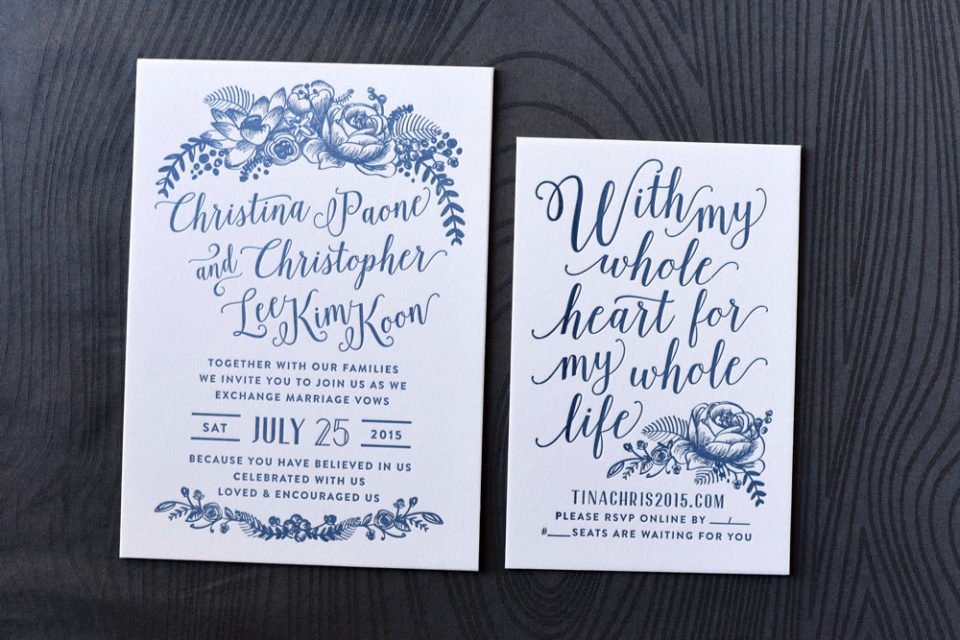 source: pinterest.com
There are plenty of great options for modern wedding invitations today, ideal for people who want to break the mold and do something a little different to previous generations. Whether you opt for an edgy design like a geometric invitation, or something more sustainable and eco-friendlier, your invitation should be a unique reference to your relationship.
Good luck choosing a wedding invitation you and your guests will treasure forever.