Scratch is a visual programming language developed especially for kids to learn and understand the basics of computer programming. Starting with Scratch as a stepping stone to computer programming, kids learn to face and solve problems with logical thinking and in an organized fashion.
Scratch teaches the basic ideas of programming and computational thinking in a way that caters to the curiosity and interests of children. It helps kids comprehend the fundamental ideas of computer programming and prepares them for a career in coding.
Benefits of Scratch
source: epanorama.net
Scratch was developed by MIT and is based on block gaming where kids are supposed to use basic coding concepts to solve the puzzle. It offers a simple way to learn to program but that should not undermine Scratch's potential to get your kids to work on large projects and become an expert coder.
Encourages logical thinking and creativity
When children use Scratch, they tend to develop logical thinking by searching for different solutions to a given problem. Programming with Scratch allows kids to be more organized and structured in their approach to manage resources and use the provided tools to carry out a task.
Scratch offers colored blocks that have to be dragged and moved from one place to another to get the work done. Children can create movements, add sounds, change the background, and create games in simple ways, which further improves their creativity.
Children between the age of 6 to 7 can start coding classes for kids with Scratch. There is also a junior version of the software available that is based wholly on visuals.
Starting with Scratch
source: togher.edublogs.org
The latest version of Scratch—Scratch 3.0, is functional without Flash, which makes it operable on any latest device without any problems.
Since it works via web browsers, most smart devices that can connect to the internet can run the programs made in Scratch. You can simply go to the web address, type the Scratch URL, and get going.
You can also use the desktop version of Scratch 3.0 if you don't wish to connect to the internet. However, you will need to register with Scratch by creating an account so you can save your progress as you develop your skills.
First project with Scratch
Once you have registered with Scratch, you can start programming. Children want to learn new things in a creative and fun way and Scratch offers exactly that.
Games and small projects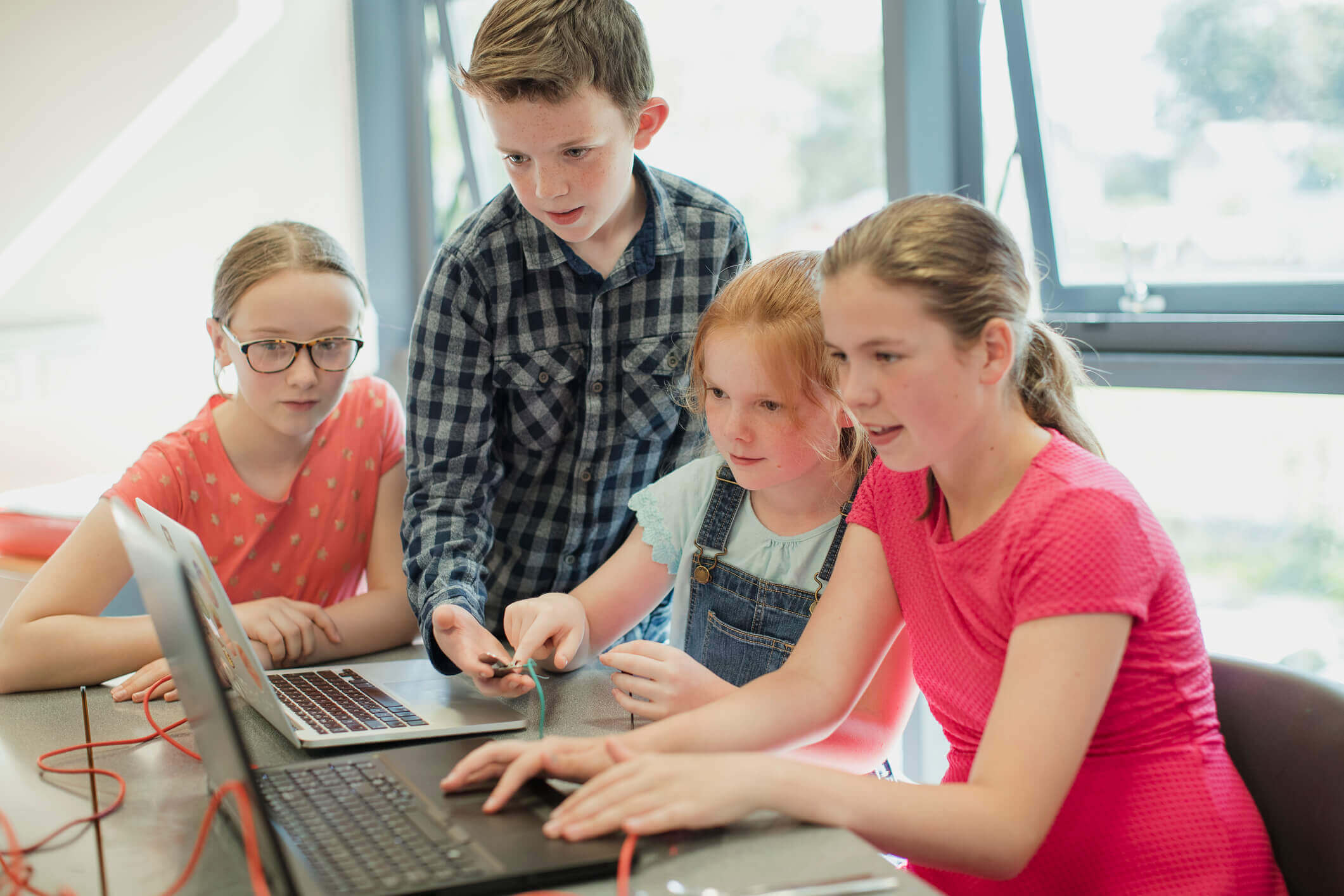 source: codakid.com
The best way children can learn from Scratch is through games and challenges that the program offers. The latest version of Scratch has been developed to be more enhanced and interactive. Now, children can use practice coding while watching videos or consulting the teacher's guide and the programming cards associated with the project.
As soon as the kids are used to the interface, they are offered simple projects developed at MIT. With these projects, children are able to modify the base project and add elements according to their criteria of requirement.
Scratch also has a feature called Hour of Code that teaches short-term programming through thematic activities. Most of the programs offered by Scratch follow a fixed structure, however, children are allowed to make their own decisions that do not alter the main objective of the program.