Did you know that approximately 40 million Americans move each year? Whether it's a new job, a change in scenery, or simply a fresh start, moving is a common life event that many of us will experience at some point.
While the idea of relocating to a new place can be exciting, the actual process of moving can be quite overwhelming. That's where professional movers come into action. In this guide, we will talk about the services offered by professional Kissimmee movers and highlight the numerous benefits of entrusting your move to these experts. Whether you're planning a local or long-distance move, understanding what to expect from moving helpers can greatly simplify your transition to a new space.
Services Offered by Full-Service Moving Companies
Packing and Unpacking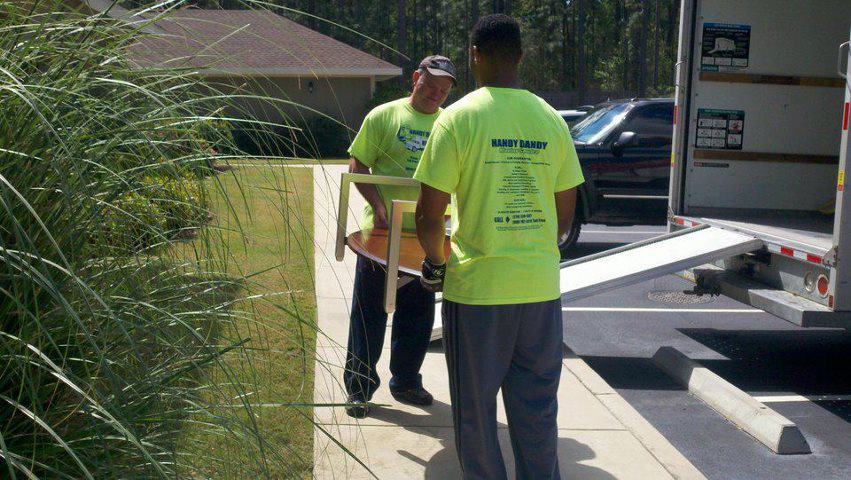 source: pinterest.com
One of the most daunting aspects of moving is packing up all your belongings. Luckily, professional movers excel in this area. They will meticulously wrap, pack, and secure your items, ensuring they arrive at your new home in pristine condition. From delicate glassware to bulky furniture, they have the expertise to handle it all.
Loading and Unloading
Heavy lifting is their job, not yours. Moving helpers will load all your packed boxes and furniture onto their trucks with precision and care. When they arrive at your new house, they will unload everything efficiently, saving you from the back-breaking work.
Transportation
The moving truck is the heart of the operation. Expect your moving helpers to have a well-maintained and appropriately sized truck to accommodate all your stuff. They will also handle the logistics of the journey, making sure everything arrives at your new home safely and on time.
Furniture Disassembly/Assembly
Do you have bulky furniture that won't fit through doorways? Not a problem for moving professionals. They will disassemble and reassemble your furniture as needed, sparing you the headache of figuring it out yourself.
Furniture Wrapping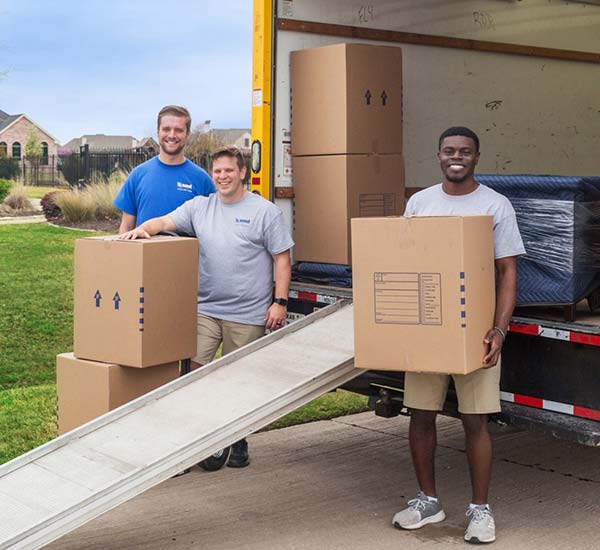 source: pinterest.com
For added protection, your movers will wrap your furniture in padding or plastic wrap. This ensures that even the most expensive and fragile items are shielded from scratches and dings during the move.
Specialty Item Handling
Do you have valuable or sensitive items like pianos, artwork, or antiques? Full-service movers have the skills and equipment to handle these kinds of stuff with the utmost care, giving you peace of mind.
Storage Solutions
If your new house isn't ready yet, many moving helpers offer short-term storage solutions. They will securely store your things until you're ready to move them into your new residence.
Packing Supplies
No need to hunt for boxes and bubble wrap; full-service movers will come prepared with all the necessary packing supplies, ensuring that your items are well-protected during the move.
Vehicle Transportation
Moving long distances? Some moving companies can even transport your vehicle, making your move more convenient and efficient.
Long-Distance and International Moves
source: pinterest.com
Many local moving companies in Kissimmee specialize in long-distance and international moves. They have the experience and resources to navigate the complexities of moving across state lines and overseas.
Moving Coordination
Your movers will coordinate every aspect of the move, ensuring that it proceeds in a safe and efficient manner. From scheduling to logistics, they will handle it.
Post-Move Services
Once everything is unloaded and unpacked, some moving companies also offer post-move services like debris removal. They will leave your new house clean and ready for you to settle in.
Why Hire Professional Movers from a Full-Service Moving Company?
Timesaving
source: pinterest.com
Hiring professional movers from a moving company can be a game-changer. These experts offer reliable packing services, which can save you an immense amount of time and effort. When you hire movers, you can say goodbye to the days spent meticulously packing up your belongings. They will efficiently handle the packing process, ensuring your items are carefully wrapped, protected and organized.
Expertise and Experience
Another benefit of enlisting the services of a professional moving company is their wealth of expertise and experience. When you hire movers, they will bring more to the table than just a truck; they offer a depth of knowledge and skill that can transform your moving experience.
Reliable movers have honed their expertise through countless relocations, ensuring they understand the intricacies of packing, handling fragile items, and efficiently loading and unloading the truck. With their rich experience in navigating various challenges that can arise during a move, such as tight staircases or narrow hallways, you can rest assured that your possessions are in capable hands.
Proper Equipment and Moving Truck
When you choose to hire movers and their services, you're assured that they come fully equipped with all the necessary tools, moving dollies, and a well-maintained moving truck. This eliminates the need for you to worry about sourcing and coordinating equipment or logistics. Their expertise in handling these resources ensures the safe and efficient transport of your things, making your move much smoother and less stressful.
Stress Reduction
source: pinterest.com
Hiring experts for your upcoming move not only makes sense but will also transform your moving experience into a stress-free journey. As mentioned earlier, these experienced professionals are armed with the expert skills, knowledge, and resources to handle every aspect of your move, leaving you with more time and mental space to focus on other critical aspects of the transition.
Cost-Effective
Are you looking to save money on your upcoming move? Hiring a professional moving service can actually help you do just that. While it may seem counterintuitive, the cost of professional help can often be offset by the savings it brings in terms of moving costs. Experienced movers come equipped with the necessary tools, packing materials, and logistics know-how to streamline the entire moving process efficiently. By avoiding potential damage to your stuff, reducing the risk of accidents, and minimizing the time spent on the move, you can ultimately save money that might have been spent on unexpected expenses.
Safety
Are you willing to risk your valuable possessions and your well-being by attempting DIY moves when you can guarantee the best possible protection by hiring a professional moving company? Safety should be a paramount concern when it comes to moving, and expert moving companies with personnel who are well-trained to handle the job, excel in this department. When you hire movers, you're not just getting reliable moving services, you're investing in your peace of mind and the safety of your cherished items.
Heavy Lifting
source: pinterest.com
Moving heavy items during a relocation can be a tough job, especially for those attempting DIY moves. Such items, ranging from bulky furniture to appliances, pose not only a physical challenge but also a risk of injury if mishandled. Professional moving companies offer specialized services in handling this kind of load with precision and care. Their experienced teams are well-trained for the job; they use proper techniques and equipment to safely transport even the bulkiest of belongings.
Insurance Coverage
When trusting your precious belongings to a professional moving company, you're not just hiring movers; you're gaining peace of mind through comprehensive insurance coverage. Reputable moving companies understand the importance of safeguarding your possessions during the relocation process. In the unlikely event that any of your items are damaged, lost, or stolen while in their care, their insurance policies will ensure that you are adequately compensated for your losses. This added layer of protection is a significant advantage when you decide to hire movers, making it a wise choice for a seamless and worry-free move.
Conclusion
Requesting professional moving help or services from experts can turn a potentially stressful experience into a smooth transition to your new home. So, the next time you're faced with an upcoming move, consider the invaluable assistance of professional movers. It's an investment in a stress-free and successful move that you won't regret.