About the Designer
Arne Jacobsen was a Danish architect, but his work in furniture has made him an icon of the mid-century era. His most famous works include the ant chair, the Swan chair, and the egg chair. His signature aesthetic blended coziness with a highly modernist look. His creations were not only striking but also delivered a beautiful visual verve and incredible charisma. His main focus was always on the functional aspects, but they never came at the cost of style or trendiness.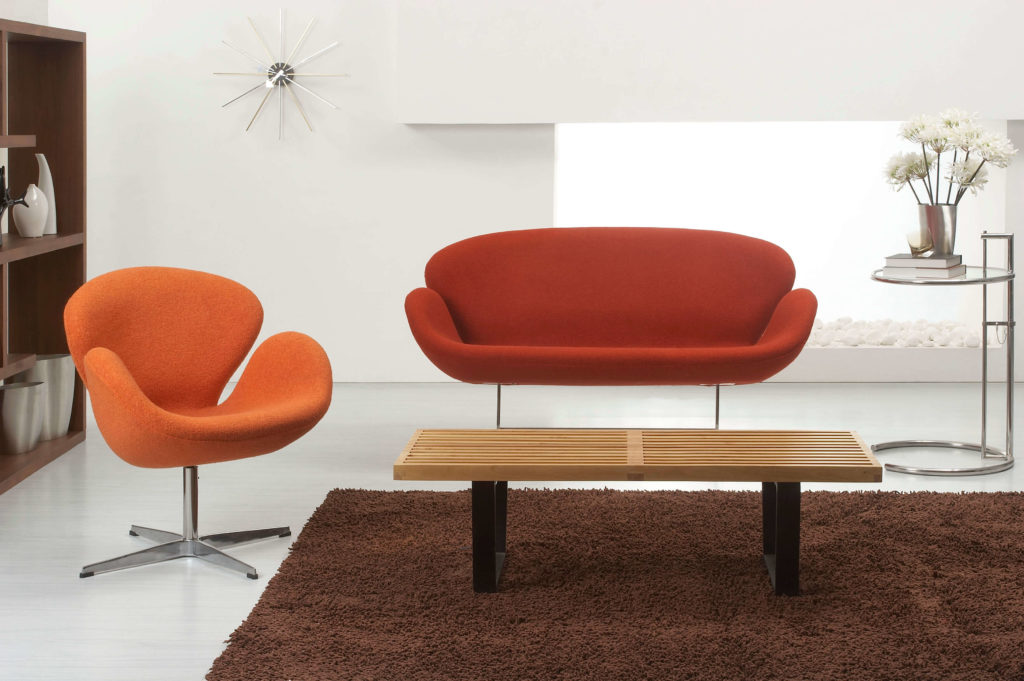 source: everychina.com
The thing that set Jacobsen's designs apart was how experimental he was with the materials. While most of his peers were dealing in carved and joined wood, Jacobsen was breaking boundaries with newer materials. His openness to modern materials always set his work apart while his experience in architecture contributed a lot to the deliverance of his aesthetic. In fact, many of his furniture works originated from his contribution to architecture. The ant chair is an example of such a creative amalgamation and was designed for the cafeteria of a pharmaceutical company. Similarly, the Oxford chair was designed for the St. Catherine's College in Oxford.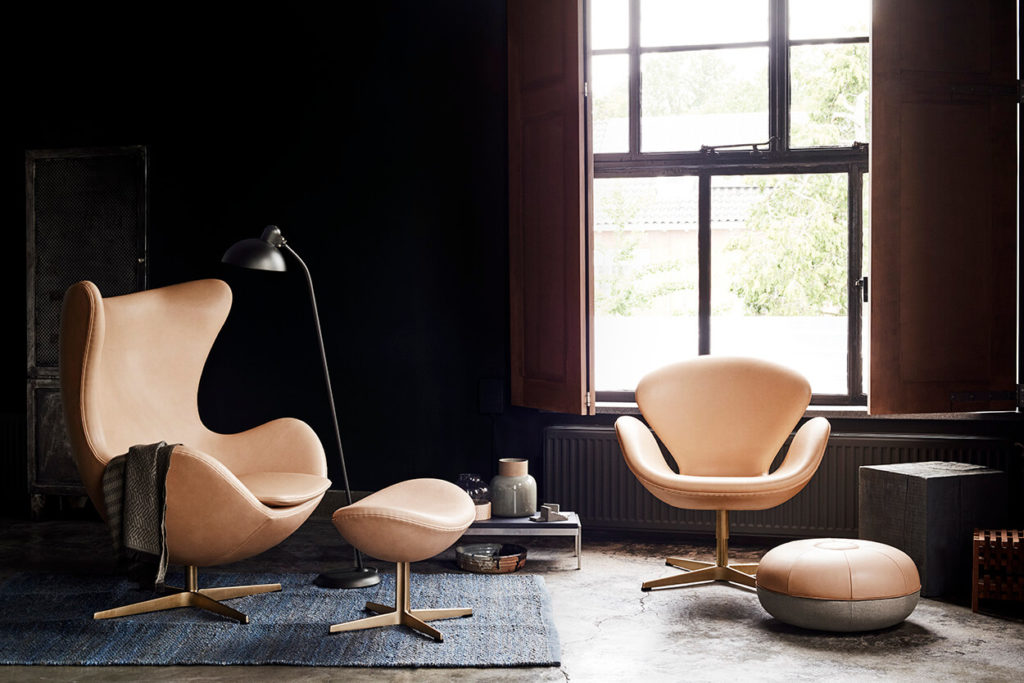 source: surfacemag.com
About the Product
Conceived and produced in the mid-century modern era, the swan fabric loveseat was a total sensation. It was first designed for the SAS Royal Copenhagen Hotel (along with the egg chair, drop chair, and the AJ desk lamp) and still resides there to this day. This hotel opened in the 1960s and has since been renovated, but one guest room has been preserved to feature all of the Jacobsen designs.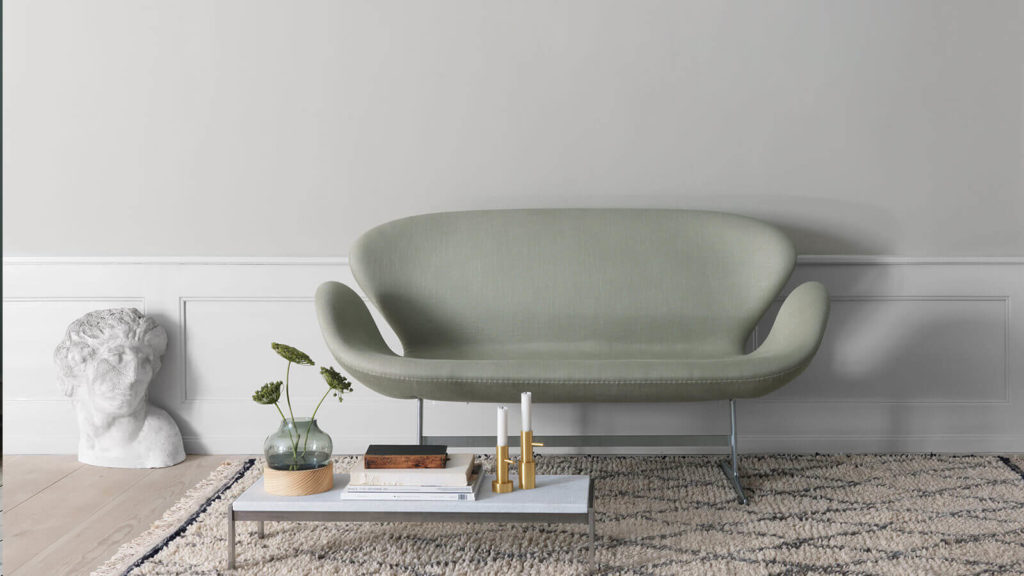 source: fritzhansen.com
The swan fabric loveseat comprises of a smooth fluid surface and is made as a single-piece molded shell. Its highly sculptural form an incredibly beautiful aesthetic made it an instant hit. To this day, the design of this chair is highly celebrated even to this day, and you can find it in museums collections as well. It has an ultra-modern aesthetic and has a classy, understated appeal that looks elegant no matter where you furnish it. It's also highly comfortable and has great anthropometry that molds to the contours of the body when you take a seat on it.
About the Materials
The patented technology used in the design of the swan fabric loveseat was the first of its kind at the time. It has a steel chrome base that provides excellent support while the upper half is fully upholstered. It is made out of fiberglass polyurethane foam shell. You can even choose the kind of fabric that you want it to be upholstered in. Its sculptural presence and cozy appeal are still, and forever will be, totally relevant.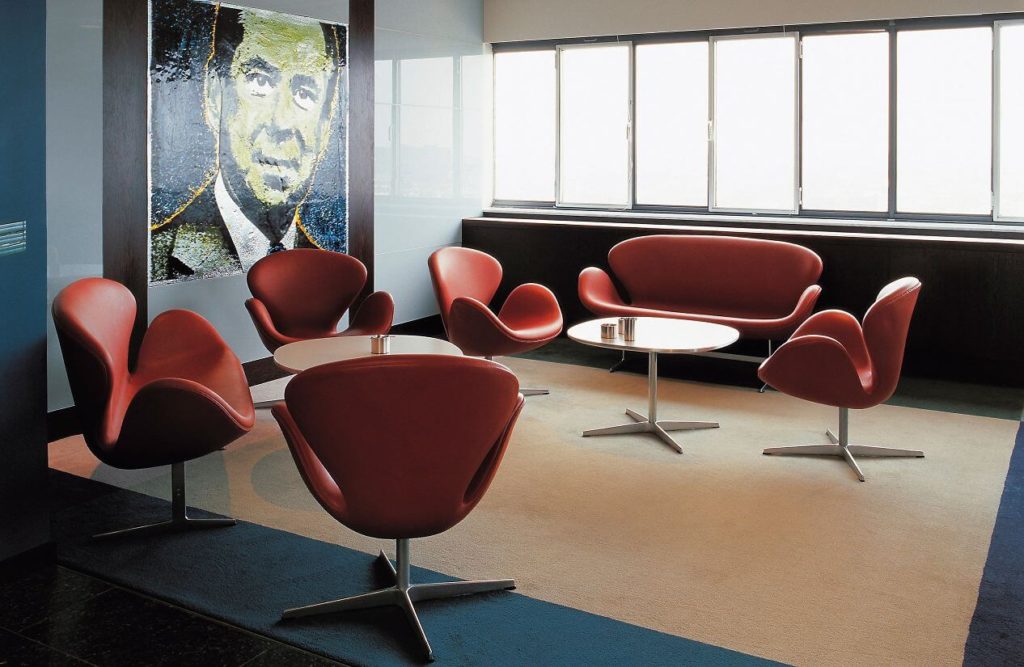 source: dwr.com
Points to Ponder Before Purchase
The sleek and stylish aesthetic of the swan fabric loveseat is universally beloved, so the only thing that you must consider before locking down its purchase is that if it suits the size of your room. It's rather compact, so it can seem a bit solitary in a large space without proper accenting.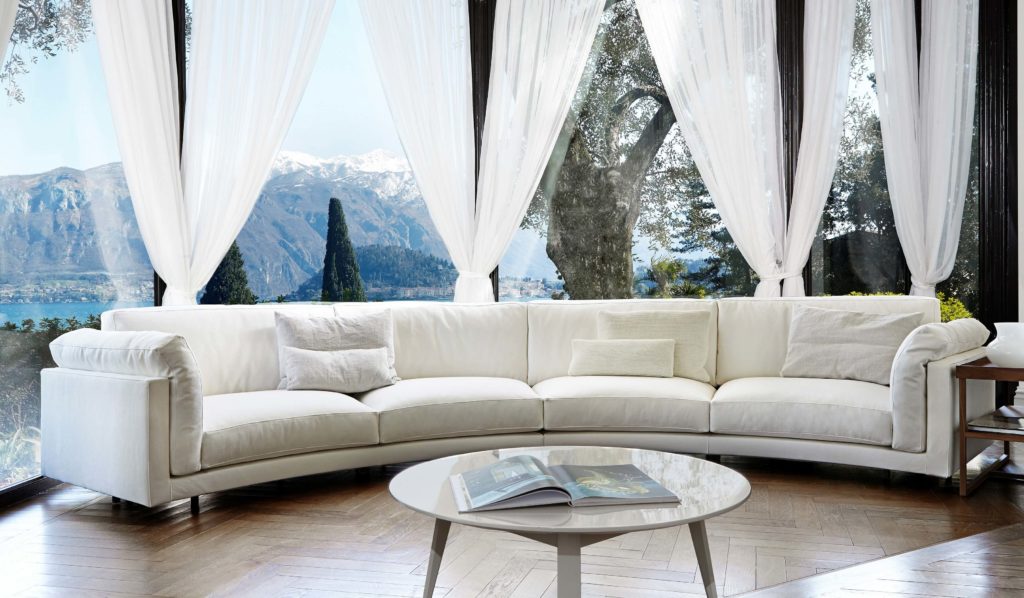 source: archello.com
Suitable Design Styles
Here are some major interior design styles you can feature it in:
Modern:

Since the swan fabric loveseat was first designed at the height of the modernist era, of course, it will look stunning in such a theme. Its bright popping colors would contrast the ambiance while its sleek finish would complement the concept of the space.



Retro:

The stylistic and eclectic form of the swan fabric loveseat would be a great addition in an unconventional retro ambiance. You can surround it with the right accessories to get a holistic effect.

Contemporary:

Jacobsen designed the swan fabric loveseat to be as timeless as possible, so it can definitely make an excellent addition in a contemporary style interior design.
source: reflexangelo.com
So, this is everything that you need to know about the swan fabric loveseat before lock it down for that final purchase.