Are you looking out for some good design stuff to revamp your home? Well, why not try the Nordic touch? Nordic design is a way of living. It includes keen attention to detail, practicality, and simplicity, all in beautiful shades of whites and greys. As a result, it has gained popularity in the modern world. Nordic interiors showcase a sense of calm and tranquility, and at the same time, work well with both contemporary and traditional homes. Here is a list of the top 5 Nordic design ideas you should try out in your home:
Incorporate Darker Shades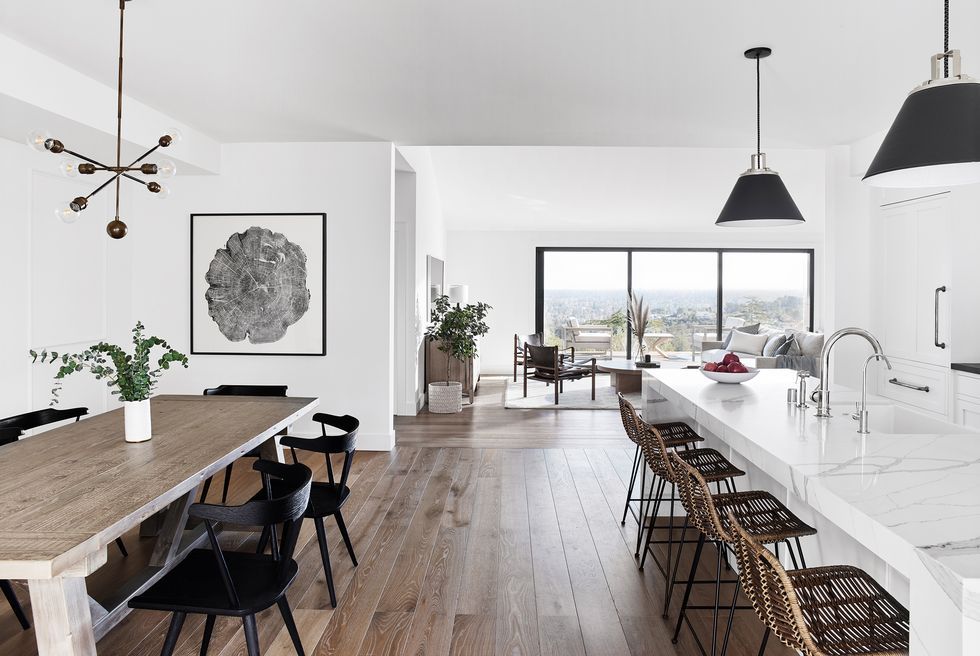 source: hearstapps.com
Incorporating darker colors into the Scandinavian design will help those who love an earthy look achieve their dream home. The dark tones will add warmth to any space, and also contrast beautifully against the white accents used in these designs. A great example are the popular white walls that can be seen in many Scandinavian interior spaces. They look stunning with the incorporation of dark-colored timber shelving and furniture pieces such as coffee tables, sideboards, and cupboards.
Go Multi-functional
The best thing about Nordic style is its ability to blend functionality with beauty easily. For instance, the coffee table in this space would double up as a display unit and a seat during dinner parties. Not only is it functional, but it goes well with the minimalist décor too. However, there is much more room to explore when it comes to multi-functionality! Be creative by thinking outside the box. There's no need to limit yourself to a single function of a piece of furniture – give it more than one purpose! For instance, if you have a small study area, don't just limit yourself to storing books or magazines; make use of it as a music studio too.
Use Accessories That Incorporate Nature
source: nordicdesign.ca
Another fabulous Nordic design idea involves using accessories that incorporate nature within them. This works incredibly well if you live in a place where light does not come through windows often. If you wish to bring nature indoors, the easiest way is to use potted plants. If you have limited space, though, don't worry. Use faux indoor plants made from pottery, terracotta pots, or even old milk containers. These are all effective ways to bring nature inside the house without compromising on aesthetics. Nature breathes life into rooms as a result, making them feel bigger and brighter.
Bring In Color With Natural Wood Furniture
Natural wood furniture is what every true Scandinavian lover adores. Its timeless appeal and charming rustic charm cannot be matched. What makes natural wood furniture different from other types of wooden furniture is that they tell a story. Each piece speaks volumes about the person who owns them and the life they lead. If you want to follow in the footsteps of the Nordics, try bringing subtle wood tones into your home by introducing natural wood furniture pieces and floors. Make sure to choose the right type of wood depending on the kind of mood you're trying to create. Dining chairs made of teakwood will complement formal dining areas perfectly, while kitchen units crafted with ash wood will liven up any household.
Go for High Quality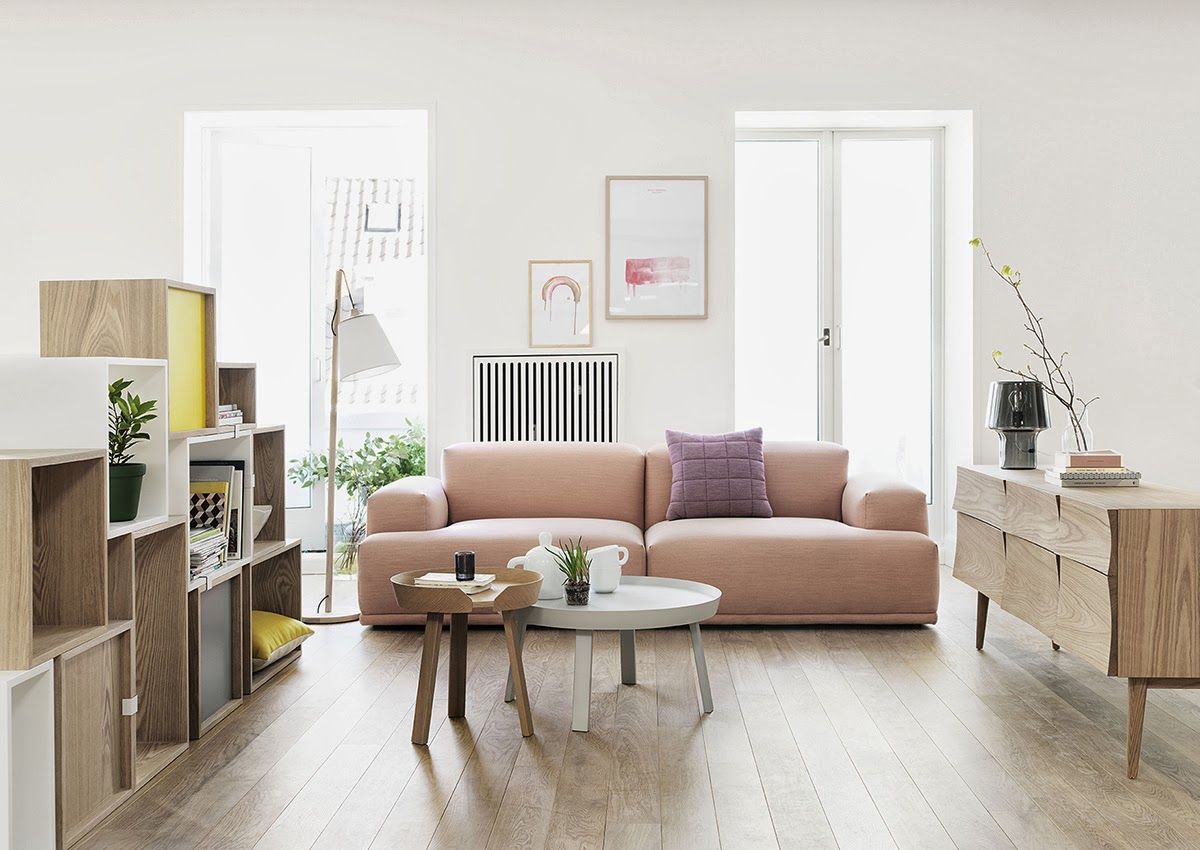 source: homedit.com
The main secret to bringing in a Nordic design in your home lies in choosing high-quality materials. When most people think of Scandinavian design, they immediately envision the use of natural resources like granite, marble, and slate. But before investing in expensive materials, consider the practicality first. Most of the time, cheap materials like laminate won't last long because they lack durability. Instead, invest in good-quality furniture and fittings that will become part of your home for years to come. Their designs should be modern yet still maintain the essence of Nordic style. You should also never underestimate the power of paint. Paintings, wallpapers, and fabrics – all these can help you add some Scandinavian flair to your space. Think about how the colors can transform a boring bedroom into an inviting dreamland.
For multiple Nordic design ideas, The Vault Sydney has got your back covered. To inspire you, they have curated some fantastic pictures that feature some breathtaking interior spaces designed according to the most unique Nordic principles. Through its website, https://thevaultsydney.com/, the company sells unique, beautiful, and affordable objects, furniture, and art to help you bring in the best Nordic design elements into your home today!