There's no end to what you can do with condiments: chile oils and hot sauces to heat things, chutneys to add sour sweetness, herby mixes to brighten things up. Sauces, pastes, and spice mixes are condiments added to meals just before serving to add taste or texture. We prefer to put them on the table so guests can serve themselves a tiny bit or as much as they like, whether they're tangy, salty, spicy, sugary, or a mix.
We enjoy store-bought staples like mustard, ketchup, and mayonnaise, and there's a whole universe of tastes we recommend introducing to your pantry. Then, serve a handmade condiment or two beside your next meal to make it extra exceptional. Here Live Enhanced explore the list of best condiments.
Green Schug|Spicy, Middle Eastern 
source: toriavey.com
Schug, often spelled zhug, can be red, green, or brown. It's hot and tasty, no matter what color it is. This Green Schug is prepared with garlic, jalapeno, spices, and fresh herbs, adding a vibrant taste to the spiciness.
Brava Sauce, Spain
This spicy condiment, which is often served with potatoes in the Spanish dish patatas bravas, can differ in the depth of flavor. Still, the usual ingredients include tomato paste or puree, garlic, onion, vinegar, sugar, spice (in the form of chiles or hot sauce), and sweet Spanish pimentón, a type of smoked paprika.
Creole Mustard, New Orleans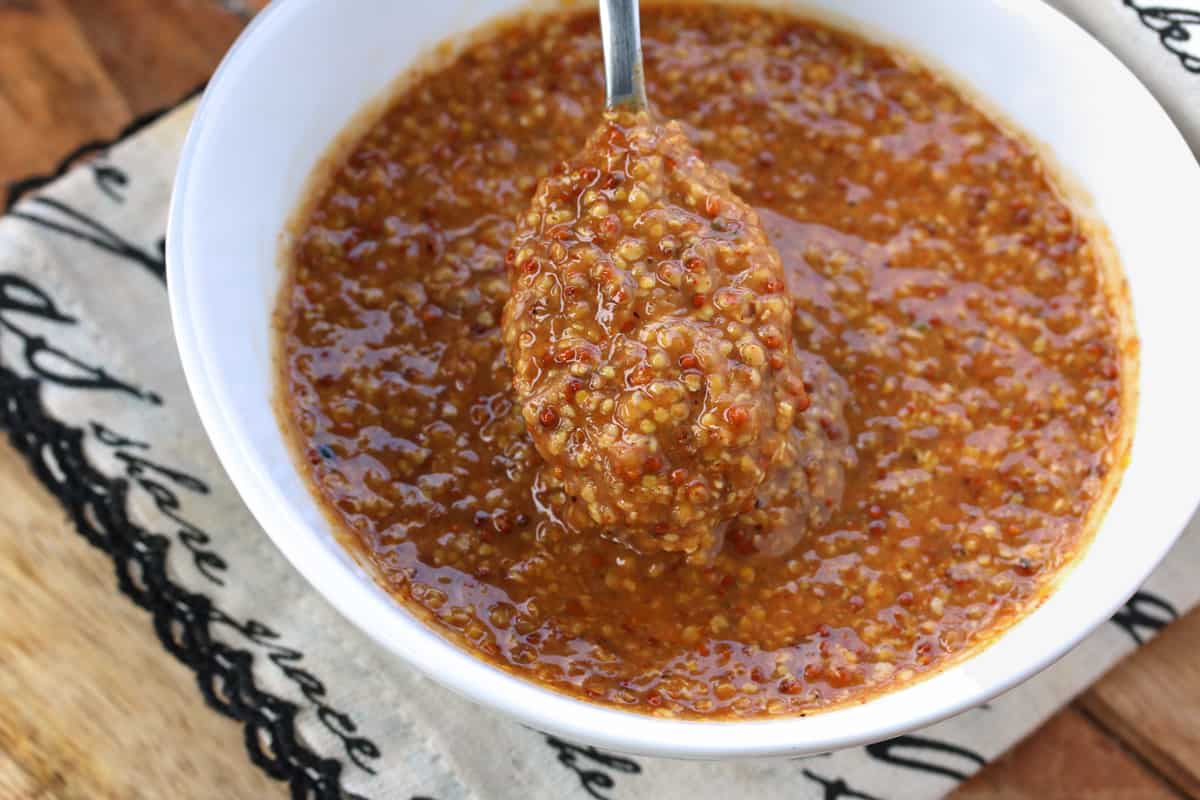 source: daringgourmet.com
Creole mustard has a more nuanced flavor than regular yellow mustard since it is spiced and contains whole mustard seeds. It couldn't be simpler to create; give it a few weeks for the flavors to emerge. It also makes an excellent present.
Jalapeno Sauce, Mexico
When you make your spicy sauce, you have complete control over the degree of heat and other tastes. It's simple to make—break all of the windows while wearing gloves to minimize discomfort. Hot sauces can be used to spice up almost everything, from grilled cheese pizza to burritos to micheladas.
Curry Katchup, Germany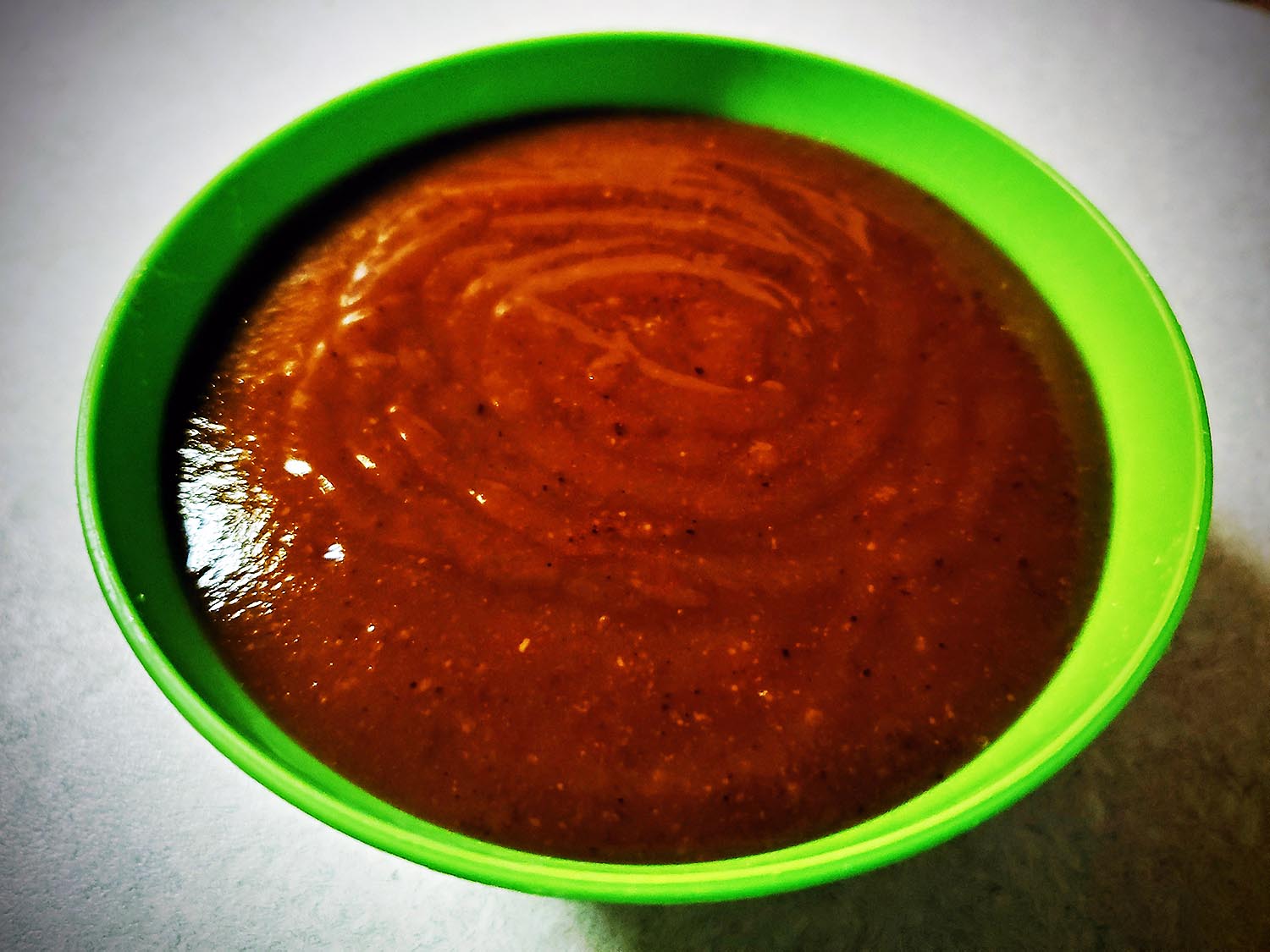 source: wobben.org
Currywurst is a famous German street dish, which is incomplete without fragrant curry-flavored ketchup. The sauce works well with smoky sausage and crisp fries, but it's also great on top of a hot dog.
Gremolata, Italy
Gremolata, a simple mixture of fresh parsley, garlic, and lemon zest, gives a fresh flavor to various meat and fish meals. Because it contains raw ingredients, this is a condiment that is best prepared and served fresh. Use any leftovers in scrambled eggs or omelets the next day, or add a flavor punch to soup.
Red Taco Sauce, Texas
source: homesicktexan.com
This tomato-based taco sauce is a traditional Tex-Mex condiment that enhances the flavor and sauciness of nachos, tacos & seven-layer dips. For a smokey variant, add a chipotle pepper or two or extra cayenne pepper for spice.
Classic Tomato Katchup, USA
Make simple tomato ketchup for a homemade twist on a traditional American condiment typically served over French fries. The recipe calls for tomato paste, dried spices, and brown sugar to replicate the flavor of your favorite store-bought ketchup. 
Coconut Chutney, South India
source: wixstatic.com
This subtle coconut chutney with black mustard seeds, dried chilies, and curry leaves complements dosas, idlis, and uttapams well. It works nicely with almost any meat. Incredibly delicious spread on a meaty sandwich!
Chinese Duck Sause, China
Duck sauce, also called plum sauce, provides a sweet, tangy, savory taste to meals such as egg rolls, ribs, noodles, and duck. This from-scratch recipe requires a while but is well worth the effort because of the better flavor. Allow it to rest for a couple of weeks before using it for the most outstanding results.
Garlic Alioli, Spain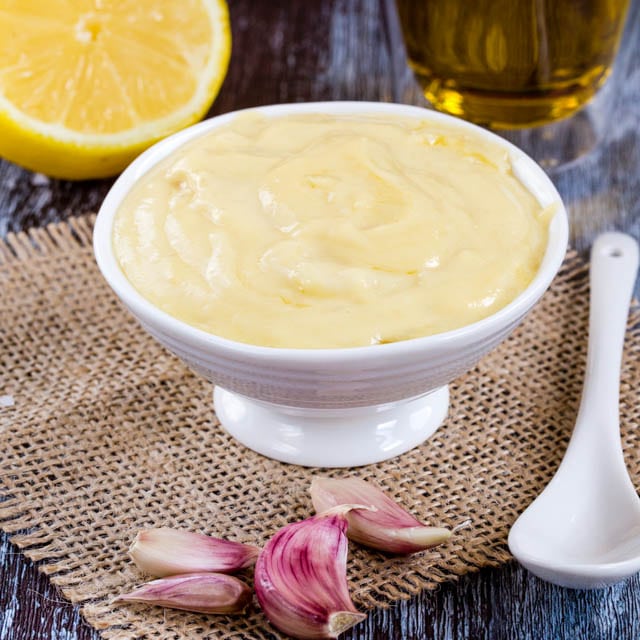 source: fussfreeflavours.com
Spanish alioli is a creamy garlic sauce that works with various meals, including fried potatoes, croquettes, meats, vegetables, and more. Delicious spread on toast!
Amba Sauce: Iraq
Mango amba sauce is a delicious combination of cooked mangoes, brown sugar, and a variety of savory spices, similar to chutney. You can serve this on top of kebabs, falafel, fish, eggs, and other dishes in Middle Eastern cuisine.
Nam Chim Kai Sauce, Thailand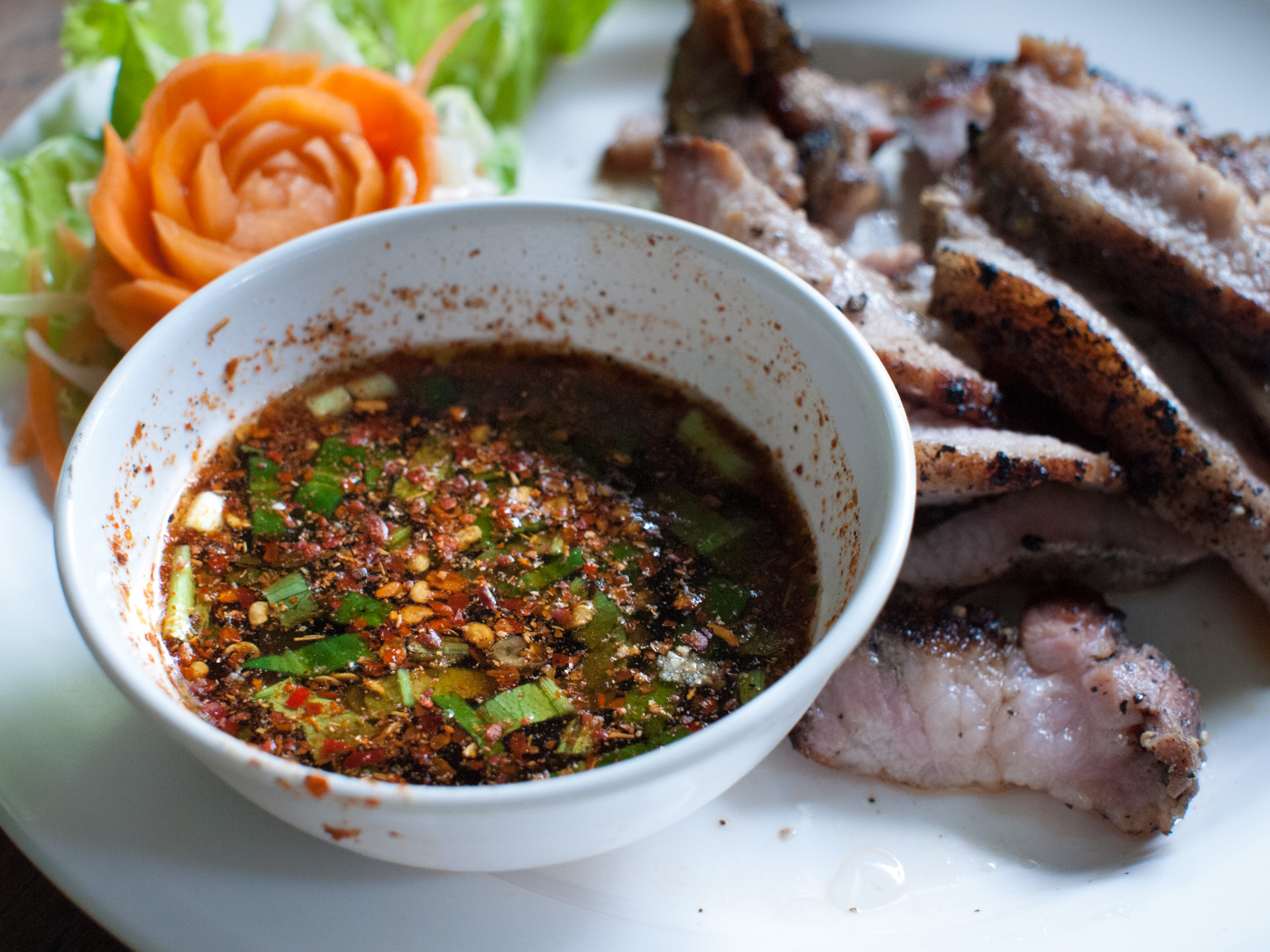 source: en.wikimedia.org
In Thailand, this sweet chili sauce, known as Nam Chim Kai, is very simple to prepare at home. It offers shrimp, egg rolls, wings, spring rolls, and other foods with a light zesty and spicy sweetness. It keeps in the refrigerator for up to a month.
Banana Katchup, Philippines
Banana ketchup, a popular condiment in the Philippines, was popular during WWII when tomatoes were scarce. Bananas provide a delightful sense of sweet fruitiness to the sauce while keeping it salty. Serve over grilled meats or as a dipping sauce for fries.
Salsa Verde, Mexico
This vibrant green salsa goes well with tacos, rice bowls, wraps, and other dishes. Roasting the mild chiles first creates a smoother combination with more flavor layers. Raw tomatillos in this recipe, giving it a chunkier texture and a more acidic flavor than salsa verde made with roasted tomatillos. You may easily change the heat level by adding or subtracting jalapeno.
Sambhal Sauce, Singapore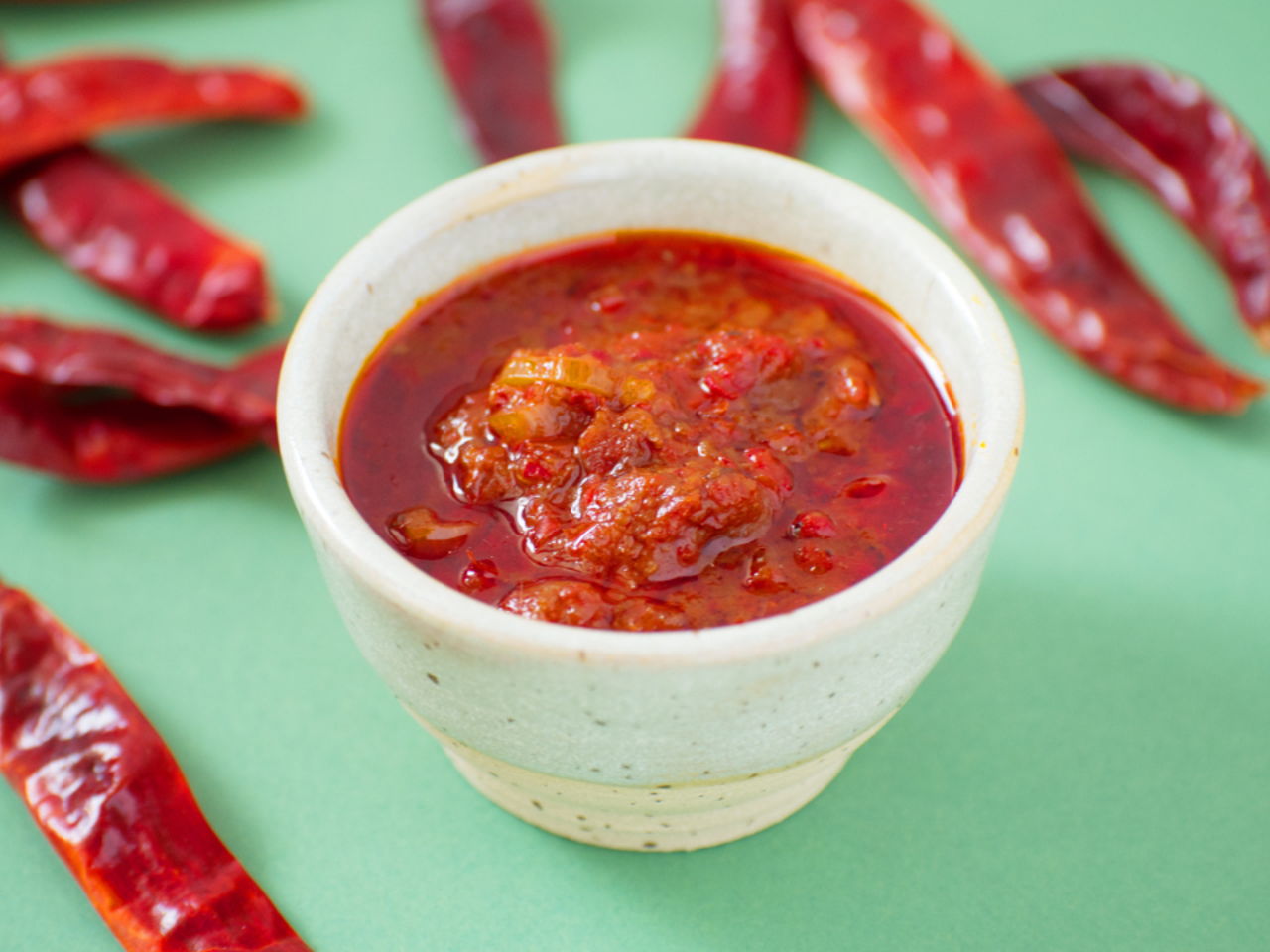 source: ucarecdn.com
In Malaysia, Singapore, and Indonesia, sambal is a popular sauce. The spicy sauce contains chilies as well as aromatics like ginger, lemongrass, turmeric, and galangal. If you prefer spicy cuisine, you can use it on almost everything, from rice to sandwiches to soup.
Mustard Sauce, France
To create homemade mustard, you need a few ingredients, a spice grinder, and approximately five minutes. It will stay in the fridge for a couple of months, ready to serve on everything from sausage to sandwiches. Allow it to remain in the fridge for a couple of days before using it for the most outstanding flavor.
Guasacaca, Venezuela
source: pressablecdn.com
If you like guacamole, you'll probably like guasacaca. The Venezuelan version is more prosperous and creamier. It generally includes avocados, olive oil, vinegar, chiles, cilantro, and lime juice, so the taste profile is a little more diverse than your regular guac. 
Tonkatsu Sauce, Japan
Like barbecue sauce, Tonkatsu sauce is a suitable replacement for an Asian twist on smoked meat & grilled pulled pork. Some recipes call for soy and Worcestershire sauces combined with mustard, while others call for oyster sauce, ketchup, fruits, spices, and other ingredients.