Two rooms in your house are responsible for over 15 hours spent in them every day. It's not the kitchen, and it's definitely not the bath. The two rooms are the living room and the bedroom. While the first one can be arranged in thousands of different ways, the bedroom always has the few essential items for this place to be called a bedroom.
It's not enough to throw a mattress in the middle of it to call it a bedroom. That would be a place where you sleep through the night, but a bedroom means creating a nighttime atmosphere and a room where you feel entirely relaxed and happy.
This is what we're talking about here – the bedroom. We'll explain what an ultimate perfect bedroom should look like and the essentials to dedicate yourself to if you want to see it amazing. Follow these tips, and your bedroom will look like a part of a Hollywood movie set.
1. Curtains are always in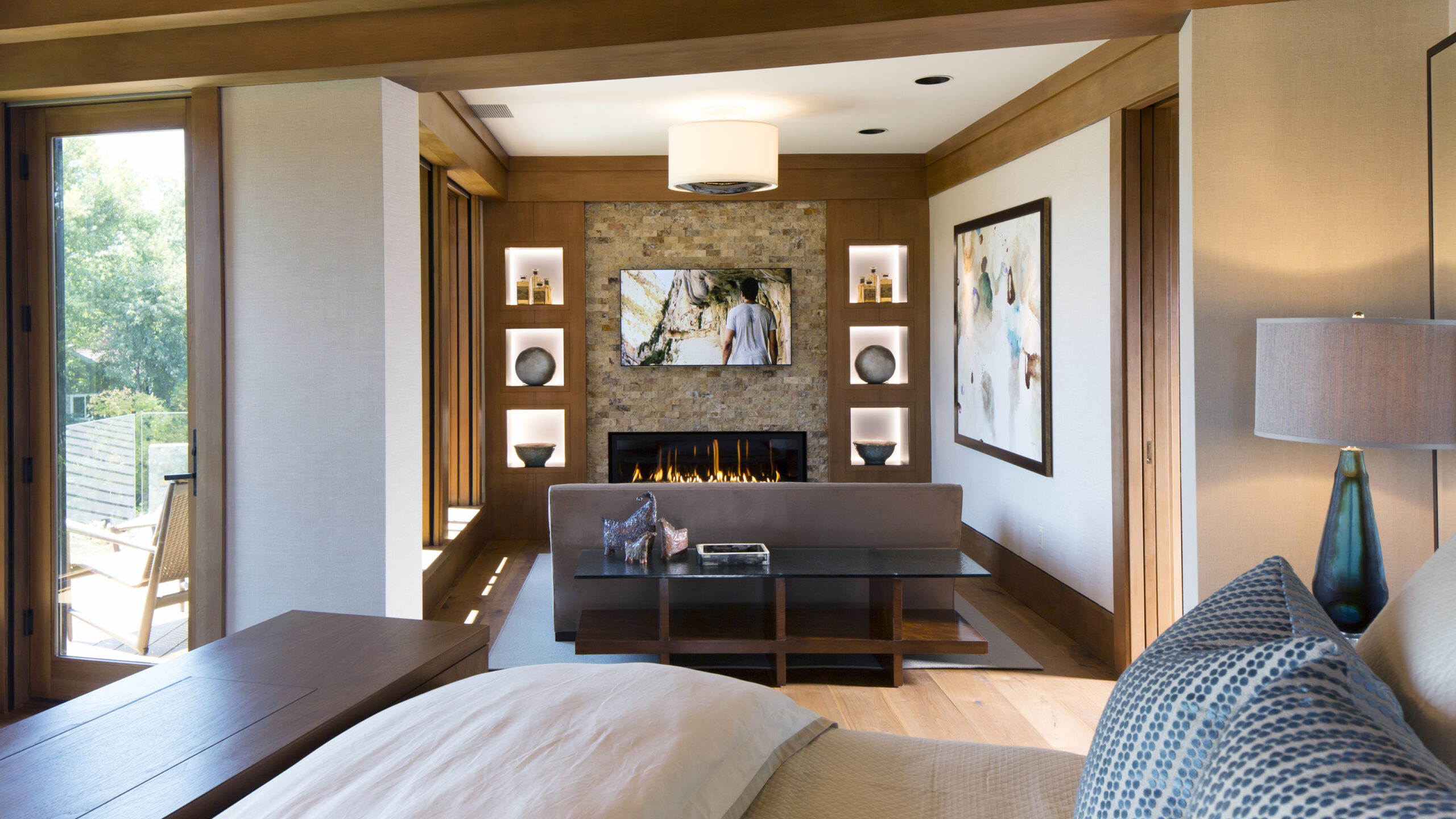 source: pinterest.com
A detail that will enhance your bedroom is installing a curtain. This is the room where you want full privacy, and there's nothing more valuable to it than having a thick curtain that will cover all light and curious looks coming from the outside.
You need to pick an excellent pole too. Find one that will match the style of your bed and the curtain itself. This will determine whether the entire set looks glamorous or ordinary. Let the curtains go all the way down to the ground, so you can sleep tight without having the morning light bothering you.
2. Ceiling lights creating a star sky effect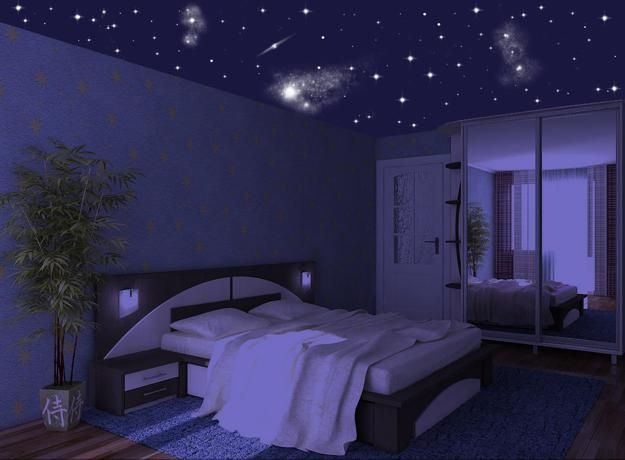 source: pinterest.com
Call the electrician and ask them to create a web of small lights in the ceiling that will look like you're looking at the sky when you lay down in bed. Make sure they are controlled through your smartphone, and you can adjust the brightness from very low to average.
You'll be surprised how amazing this might look. At night, when you're about to go to sleep, you don't always want the entire light bulb in your spot, but you don't like total darkness either. This will create a feeling like you're under the open sky and make you feel comfortable.
3. Oversized king bed is a must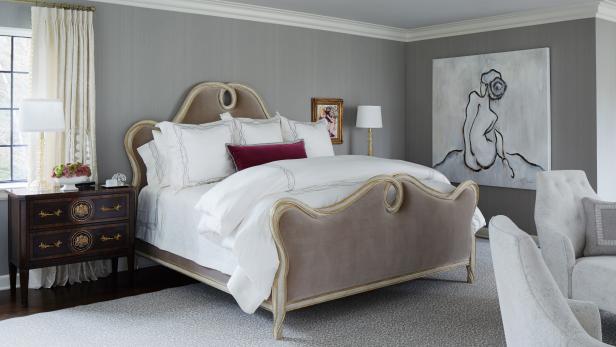 source: hgtv.com
Ordinary beds, sofas, couches, and similar furniture are great for other rooms and places in your home. In the bedroom, you only want the king-size bed. It doesn't matter if you're single or you're sleeping with your spouse; the king-size bed is what makes you sleep perfectly at night.
If you want to have your bedroom made to look like it's part of a movie set, you can't accept anything smaller. When you add all other details on top of it later, you'll see the difference between an ordinary and a king-size bed.
4. Bedspreads that will match the curtains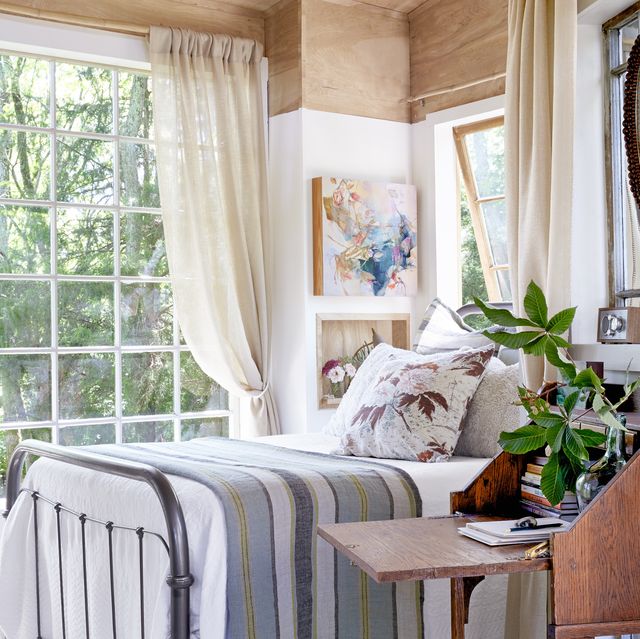 source: pinterest.com
The bedspread goes on top of the bed. Sure the mattress is an essential part of it, but the bedspreads make sleeping so comfortable and the looks when you walk inside the room so adorable. It's what makes the bed so comfy.
Thousands of bedspread options are available on the market. Find one or more that will go ideally with the curtains. They don't have to be the perfect color but at least tie them together in the same style. If you want a Hollywood scene, you need to make this happen.
5. Pillows in opposite colors to break the monotony
source: hearstapps.com
To add the cherry on the top, you need several pillows to achieve full effect. You want pillows made in the opposite colors or something to break the monotony. Think about placing 5-10 green pillows if the curtains are reddish or black pillows if everything else is white.
Take the pillows on the side when you're going under the bedspreads. They are only there for the visual effect. This detail will really break the monotony, and when you walk inside the room, you'll feel happy seeing how everything looks.
Conclusion
Using these five points for your bedroom will turn it into a spectacle. Instead of sleeping in an ordinary room with nothing valuable but this to offer, you can make it look like it's taken out of an interior magazine. Use the points from above to create perfection out of your bedroom and feel ecstatic.
As you can see, you don't even need some spectacular investments. You only need to change the lighting and make sure you have a king-size bed. Then match the curtains and the bedspreads to add the finale with the ideal choice of pillows. Get this done, and you'll enjoy the sight of perfection every evening when you walk inside to sleep.