A combination Of the Halloween Theme with the extra laziness of the swimming pool may have a chilling experience this year if you arrange a pool party. Yes, it will become a thrilling moment for you as far as Halloween party is concerned especially in the backyard area. As we love pool parties, we often seek leisure with entertainment in them. So why don't you allow your guests to enjoy spookiness in your swimming pool for Halloween 2023?
Well, it is not an easy task to throw a pool party with a Halloween theme. Every aspect should match your theme and so as the decorations. Halloween party vibes will only be felt if you add some spookiness and ghostly features to Halloween pool party decorations. It is your responsibility to make your guests feel haunted and scared at your pool party on Halloween.
Halloween Pool Party Decoration Ideas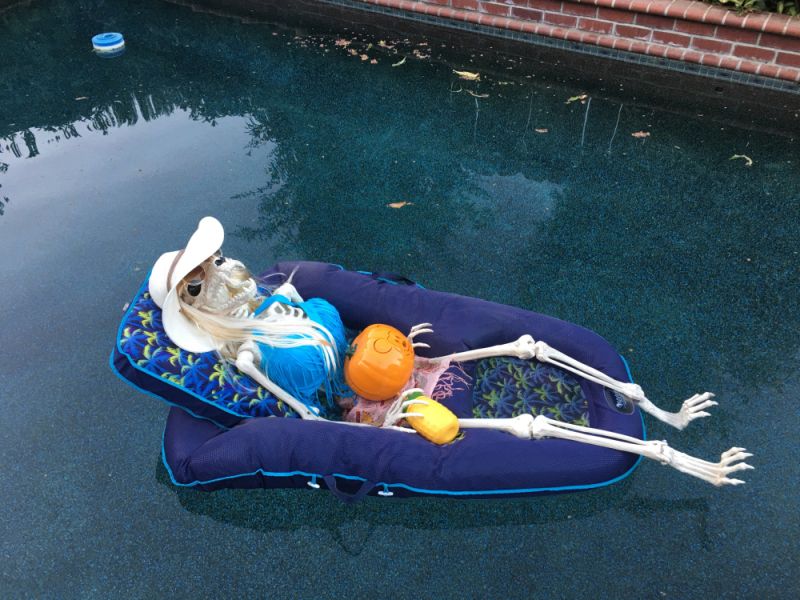 source: pinterest.com
The Halloween pool party is incomplete without scary skeletons and skull candy decorations. However, you can decorate your backyard with your creativity to get that Halloween vibe.  DIY props too will help you to achieve your Halloween goals. Let's have some fun decorating ideas which will help you make your swimming pool look like a haunted place.
Haunted And Scary Entry Archway
Want to start with a spooktacular Halloween blast? Keep your entrance scary by making an arch with the help of tree branches. Bend the top of the branches, secure it with garden twine, and cover it with cobwebs. Make sure to bend them properly to make a perfect arch shape. Add a skeleton crew to feel creepy and entering 
Red Bloody Water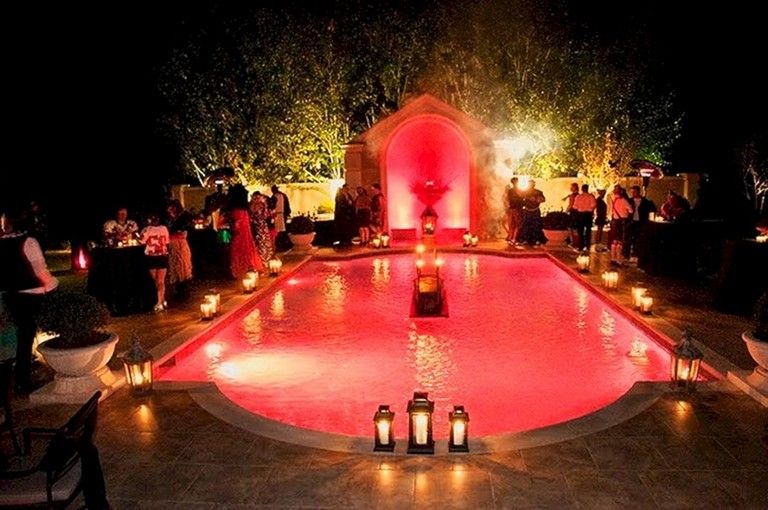 source: pinterest.com
When you have to dive into a bloody pool what will be your excitement? Yes, you have read it right! You can make your pool a bloody pool with a red pool dye color. It will give a dramatic effect to the whole decoration. You don't have to worry about stains, it is washable. Add some floating skeletons or scary body parts in the pool. 
Glowing Props 
Have you ever wondered why the Halloween theme is best suited for a pool party? Because of its glowy effects. Create gruesomely spooky scenes at your pool by adding body parts that glow. From eerie skeletons to glowing palms anything can scare your guests. These are a must when you start collecting stuff for Halloween pool party decorations.
Fake Tombstone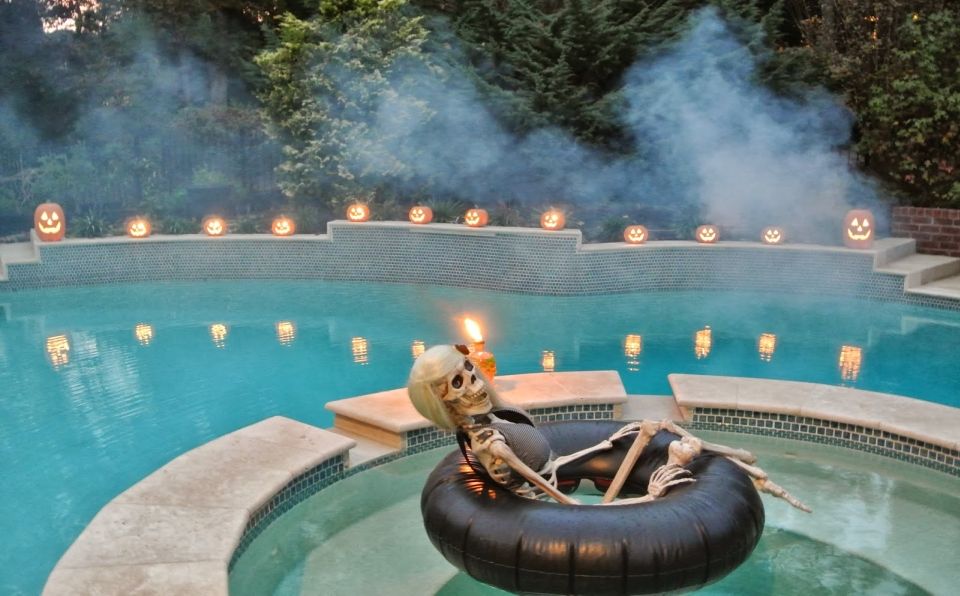 source: pinterest.com
Halloween is a fun holiday to decorate for! You can add DIY props like fake tombstones for a Halloween pool party. Kids will surely love these scary but cute decor pieces. It will give a haunted-house theme feeling to the guests. Moreover, It is considered a classic lawn decoration piece.
LED Lighting
Always include the main backdrop for pool parties with LED lighting. Orange Lighting or purple lighting will give a perfect haunted feeling during the pool party at Halloween. It will also be helpful during nighttime to play kids' games. Additionally, it will help you to change the color of the water as well.
Use Witch Feets In Different Ways
Make witch's feet hang from your trees by wrapping floral wire around them. You can also take the help of pool noodles and striped lighting. Dressup shoes are needed for this purpose. Another way to use witch feet is to use them in garden planters or as table legs. These witch legs will greatly enhance the mood of your Halloween décor efforts no matter how you decide to utilize them.
Arrange Halloween-Themed Floating Pool Lights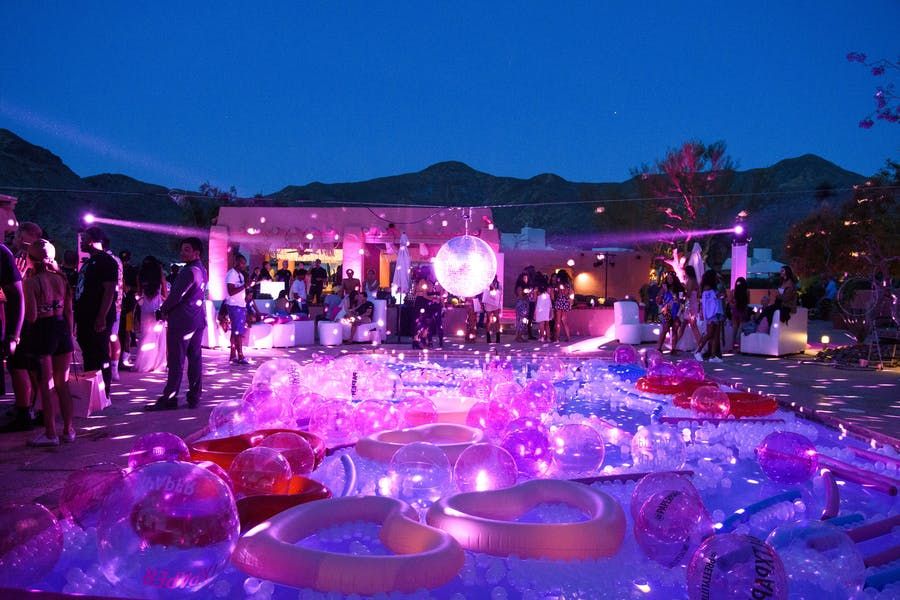 source: pinterest.com
These floating lights set the mood for a Halloween night celebration in your backyard. Floating lights come in different shapes and have waterproof features. Choose Halloween-themed lights like pumpkin or vampire shapes. You can hang them on trees, and place them on the lawn or in the swimming pool. The ultimate product for a pool party at Halloween.
Ghosts Set Up For Halloween-Themed Pool Party
Create accent decorations in your backyard with a Halloween theme like ghosts set up here and there. You have to make artificial ghosts with light-up eyes in different colors. Store-bought ghosts set-up is easy to install. They are simple to hang and may be scattered over the garden as eerie décor.
Spider Web Decoration
Grab a few white, extensible webs that you can spread between trees and bushes. When illuminated with some tiki torches, enormous spider decorations can also be added because they will provide a spooky backdrop. Setting the mood is important. You don't have to go crazy with floating zombie monsters in your pool or hanging skeletons everywhere.
Glowing Jack-O-Lantern Buckets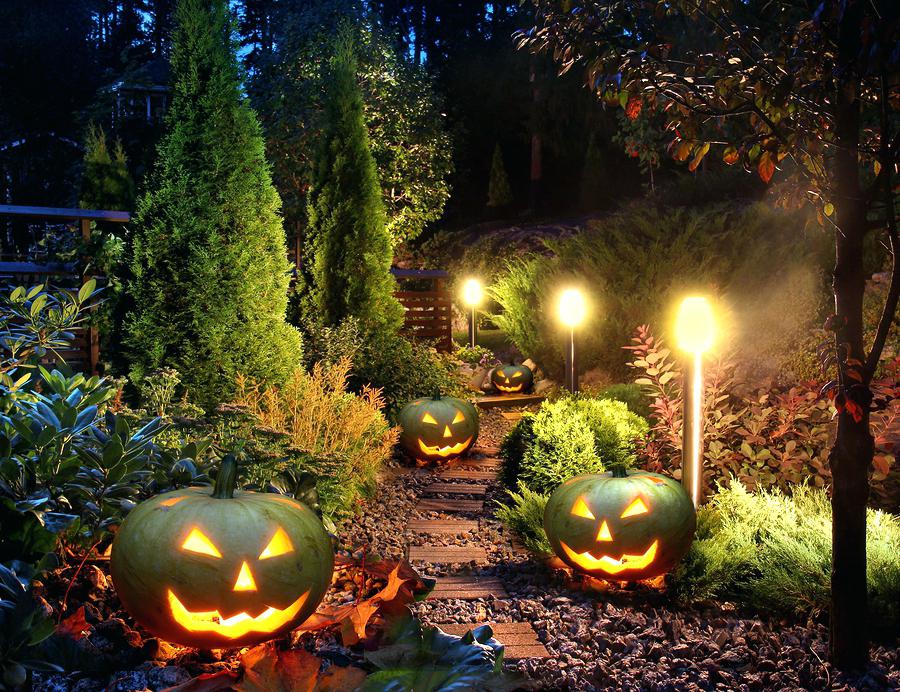 source: pinterest.com
Kids will love to make these buckets. They are fun to make, simple, and easy to set up. This might be one of the best Halloween pool party decoration ideas you can try to engage kids. A few jack-o-lantern buckets and some glowsticks are the tools to create this fun activity.
Hanging Zombies And Mummies
It is better to frighten your visitors to death with zombie and mummy dummies that seem as genuine as possible. Simply hang them over your swimming pool to see your guests leap and scream in terror. A sudden flash of these mummies will also give the spooky vibes. Halloween hangovers can be seen from the hanging zombies and blood drops coming out of their mouths.
Skeletons Lounging In The Pool – Nothing Scary About That
You can have good times with skeletons lounging in the pool. Say hello to them and enjoy the company. Also, create a fantastic backdrop with the help of Halloween pool party decoration accessories like jack-o-lanterns and candles.
Final Takeaway
Halloween decorations is all about the creativity that you show. Anything that scares your guests with spookiness must be on your list for Halloween decor goals. To help you decorate your swimming pool for Halloween on October 31, we've compiled 12 wild and spooky Halloween pool decorating ideas. These eerie suggestions are ideal for enhancing the Halloween pool party's excitement and spookiness.
Get ready for the Halloween bash 2023 and start collecting decor items online or offline!