If you are a beginner with an off-roading term in general and off-roading trip in particular, you might be confused at present. You may have no clue about how and what you need, the type of truck, or how you can work out the vehicle's features.
Don't worry, this article will show you things you need to know before going off-road with your car. Let's jump into it now!
What do you need to know about off-roading?
source: offroaders.com
Off-roading implies driving on roads established or paved improperly. Put it differently, these are not smooth roads for your vehicle. When it comes to the condition of the roads, it might be that you have to drive on rough tracks, through cross-country trails, deserts, or forests.
Besides, the off-road car will be far different from the regular vehicle. It can be said that off-road vehicles are convenient if you venture out to anywhere that is beyond the city.
These days, people start to consider going off-road as a sport and it has its vehicles, equipment, and races. But, to take part in this sport, you have to own a separate car along with several special equipment and gear.
What equipment is necessary for off-roading?
Recovery gear
As you can guess, off-roading is not completely safe as a disaster might strike suddenly. That is why you had better bring the recovery gear all the time. When you have the gear, your off roader can get out more easily in case it gets stuck.
Basically, you should get the snatch strap and a pair of shackles. Why are these things? The snatch strap will help to pull your car out from the ditches and pits as it stretches to 20%.
If you cannot use these things above, a winch will be worth your try then you can hook your car with it. Indeed, winches act as a wire which is cranked enough to pull your car out.
Tires
source: drivingline.com
Tires play a crucial role in the performance of a car. Three factors influence the performance including the wheel size, the construction type, and the tread pattern. In comparison with the regular tires, the off-roading ones are bigger. Before each off-road trip, you need a set of specialized off-road tires to overcome harsh terrain such as sand, mud, dirt, and sharp rocks.
Additionally, you should think about the backspacing and wheel offset if you are on an off-roading journey.
Lights
Lights are important for your journey, especially during the night as they are the only guide. Here, let's talk about everything relating to lights such as headlights, tail lights, or even emergency lights. You need to bring the emergency lights running on battery power.
They will be more useful in assisting you in repairing your car or camping at any place. So, as you see, there will be more things to look at in lights like brightness options, battery life, or beam pattern.
You should pay more attention to the beam patterns as they are very vital for an off-roading trip. Regarding the beam pattern, there are four types in total: spread, driving, spot, and flood.
Emergency gear
source: pinterest.com
Talking about the emergency gear, it will include the air compressors, repair kits and some communication devices. For instance, you should keep a mobile phone or something that can send the signal like a radio transmitter.
Besides, you should keep your ID and medical information by your side. If you can, the air compressors are also in need as they will help refill the flat tire or vary the pressure. Also, here are some more emergency gears that you should equip:
Tow strap
Spare keys
Spare flashlights
Tree saver
GPS
Reflectors, flares, signaling items
Bumpers
The bumpers are also important when you run your vehicle. In fact, an off-road bumper looks and functions differently from the regular one. Specifically, it will take more damage, prevent the collision damage better and distribute forces well.
Other helpful things you should bring
Suspension
source: shopify.com
A great suspension system will help you get through steep hills and jagged rocks. There are a lot of different suspension types, and you can search them on Google. Although your vehicle is already equipped with the built-in suspension, you might still want to enhance it in case you are traveling on a rougher road.
Fire extinguisher
To avoid unexpected situations, you should put a fire extinguisher in your car. Fires can happen suddenly if your engine has been overworked. In addition, you have to learn the usage and practice before setting off on your trip. On top of that, remember to place the extinguisher near the driver's seat. Some terrain tips for beginners
Sand
If you have to deal with the dunes, you should maximize the horsepower while keeping the momentum going at the highest. Besides, you can break it by using your left foot.
By doing that, you will save some seconds that are very priceless in getting out of the rut right away. Also, you have a chance to apply power evenly. Thus, stay relaxed and comfortable. Being panicked just worsens the situation.
Mud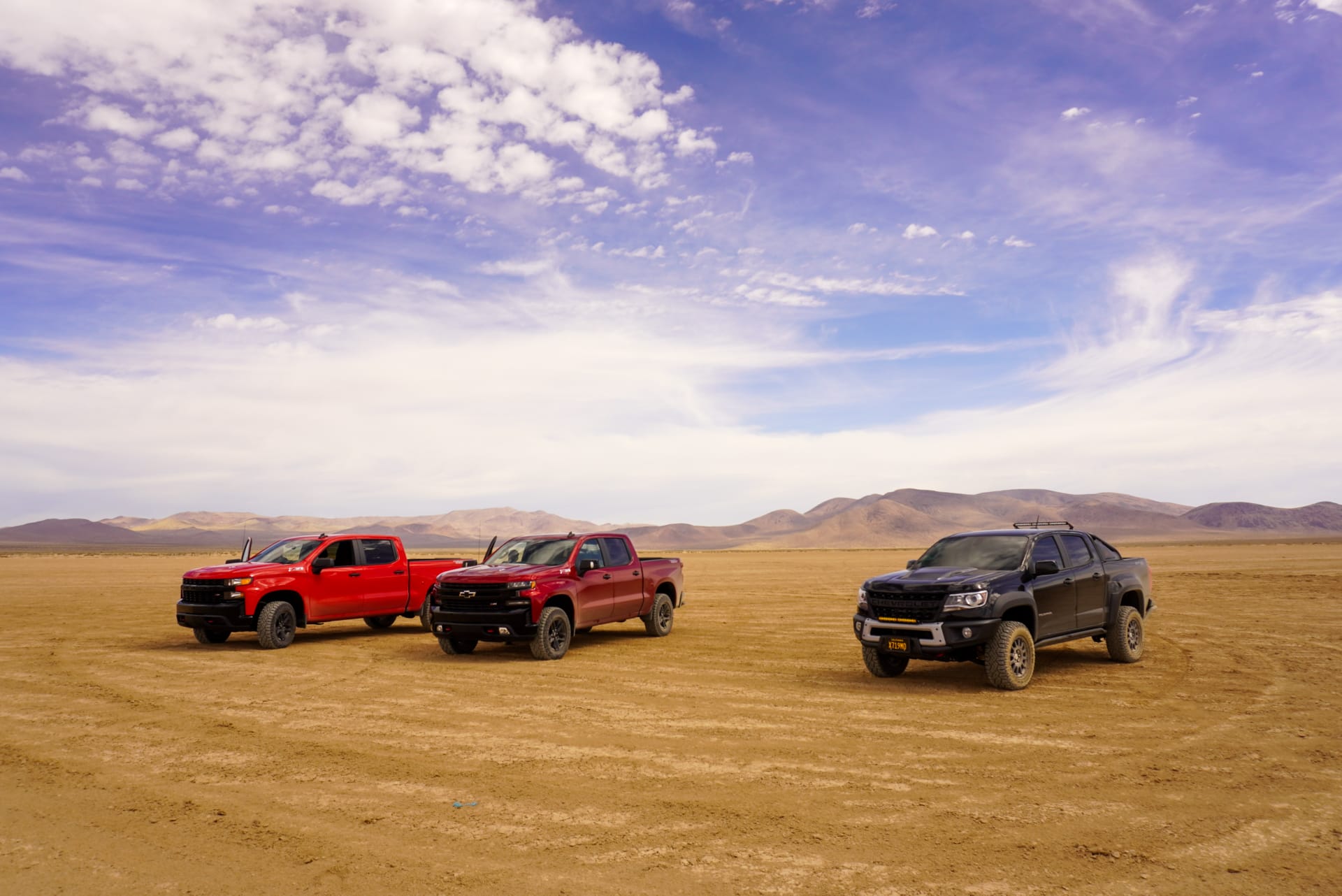 source: pinterest.com
When dealing with mud terrain, you should do the following steps to get unstuck. Firstly, you lower the pressure of tires to 20 psi. At this tire pressure, the driver can get more traction. Then, you turn off the traction control before putting your vehicle in the 4×4 high. If you can, you should choose high gear.
Dry ground
This terrain seems to be the easiest to handle. All you need are good tires and how to travel to the destination. Hence, it is essential to research or pre-planning. Briefly, you have to know what you get yourself into. Additionally, you can find trails that are used for off-roading only in national parks.
Car Seat Covers
Nothing is more important than your safety while driving off-road. It is essential that you have a car seat cover for your car because not only will it help keep your car clean, but it will also protect you from any potential damages. A car seat cover is also an essential item to have if you are going camping and will make your experience much more enjoyable.
Conclusion
All in all, off-roading will be an amazing experience and you should enjoy it at least once. Even though it might be challenging at first, you will master it soon and have a lot of time riding through all the cross-country trails.
Above are all things you need to know before going off-road with your car. Hopefully, you find this article helpful, and you will get more great off-roading journeys soon.