A perfect weld is a necessity for you who work in the food and beverage industry or pharmaceutical and dairy industry (read more)Fortunately, there are great tools that can help you create the ideal weld, and in turn, allow you to better your gas and sanitation systems.
Purge Problems
source: pinterest.com
Many industries may face problems related to purge. And not all temp solutions can get rid of the situation efficiently. Thus, innovative tools are created to make a more reliable and cleaner environment. 
Such tools are known as purge plugs; they are the best option to give you a cost-effective and productive way to seal your welding. It is another progress from having hose, tape, seal rings, miscellaneous end caps, or foil to weld the gas or sanitary system. 
Advantages 
You will find several advantages when using this welding system. The first one is to lower the consumption cost since you don't have to prepare other tools or machinery. 
Only one tool is required for purging the tube. The second advantage is to save time. To set up purge plugs, you just need a little time because the process is instantaneous. What you need to do is just push it in the tube, hit the gas, and start to weld. 
It is also almost indestructible, depending on the material you choose for the welding. Using the one that stands for high temperature will be a good fit if you are in the food industry. 
The Materials
source: shopify.com
As for the material, two seal grooves hold the silicone foam rings to protect your tube. These dual grooves will ensure a consistent and positive seal while it holds the plug square inside the tubing or the workplace. It also ensures that the only thing that's going through it is the silicone seals. 
The bodies are drilled and tapped to give it a quick coupler connection. It also has a gas diffuser for uniform gas dispersion. The silicone bent plug also matches the 3/16 vent. There are five sizes to choose from, ranging from 1-1/2" to 4". It also comes in colored complete sets with cookies and plugs in different sizes from 1-1/2", 2, 2.5, 3, and 4".
The Importance Of Purging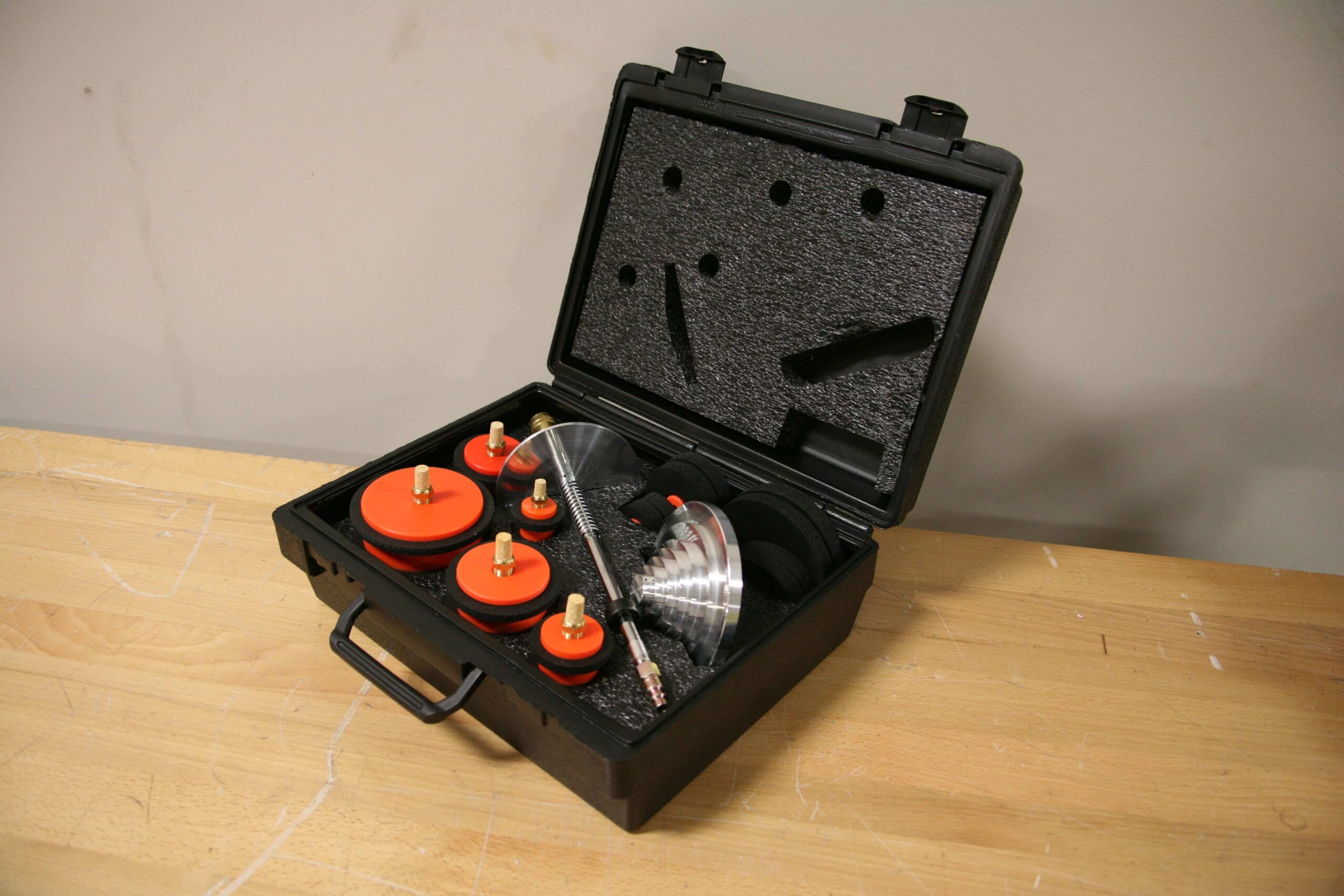 source: morganitech.com
Purging is one of the crucial parts of a good calibration procedure. This must be practiced to handle dangerous gases. It ensures you control which gases can be in your gas delivery system and which one that you need to expose to internal sensors and components. Purging will help to prevent unwanted events from happening so that it can increase the service life of certain parts.
Failure of valves, regulators, connections, and other components of a delivery system and gas control results in serious health risks, even it may cause death. Some gases are dangerous even if they exist in small amounts. That is why the utmost care should be made in maintaining the gas control system, especially if you're dealing with a dangerous one. An effective strategy is needed to overcome those risks by performing regular purging.
To purge the system, standard regulators can be used. Yet, this process may cause an interruption to the process, like a waste of valuable gas. That is why a purge valve system is attached to maximize safety, effectiveness, and also efficiency. Using plugs when purging is another way to do it. We have three reasons why purging is important. 
To Remove Resident Gases
Gases will react with other compounds, and it can lead to a dangerous explosion. This is a common result when it reacts to moisture in ambient air is a build of corrosive liquids. The liquids can be removed by purging. Yet, you need to be careful because purging sometimes needs welding, and gas can cause an explosion if they react to the welds. Plugs for purging can be used to remove the gases that remain (link)
Yet, if you don't clean up the liquids, it can damage internal seals, valve seats, leaks, and component failure.
To Remove Dangerous Gas
source: pinterest.com
Whether it be mixed or pure, gases are corrosive and reactive. It shouldn't be left in delivery systems. A strong reactive gas can degrade even the most robust wetted materials. 
It will, of course, danger people who use the gas and can reduce the lifetime of the components. Thus, the gases have to be purged after every use to reduce the risks of incidents and extend the use of certain parts. By displacing the gas after using it, the system is ready for the next duty. 
To Remove Impurities From The System
The third reason why purging is essential is that it can be a part of an excellent analytical procedure and calibration, whether those gases remain dangerous or not. The person who does the analysis must make sure that the gas reaches the sensing elements to do the calibration. And to make it accurate, other gases must be displaced. In such cases, purging does its job to remove unwanted gases, get in the system, and skew the calibration result.
Purging Methods
source: pinterest.com
To remove unwanted gas is by flushing it with inert gas. Argon and helium are two popular options. Yet, helium is an alternative regarding its cost and availability. Nitrogen is also common, but it won't be suitable for stainless steel. 
Another way to purge is by enclosing the metal parts entirely in a vacuum chamber. Then, evacuate the chamber, and you can go back to the welding zone with the inert gas. When you're going back to the purging, do not forget to enter the gas slowly.
If you use Argon, remember that it is heavier than air. That is why you should get in from the bottom of the closed space. After finishing to fill the base area, stay in the bottom of the tank or pipe because it continues displacing the air and moving upwards. It purges out the displaced air through the hole at the top. Use the oxygen sensor, and place it near the release hole to know whether the weld region is purged appropriately or not.