Refreshing Summer Cocktails To Drink In Summer 2018
We are in the midst of summer and the sun is showing no signs of calming down. And in my opinion it's time to ditch the alcohol, and shake hands with cool, refreshing summer cocktails. There is nothing better than to spend a noon at beach under the shade with an ice-cold minty cocktail. Sounds Great ? Right.
So, To cool off the summer heat, we have listed refreshing summer cocktails which will rejuvenate your soul. Yeah ! That's right..SOUL, because these summer cocktails are more than just a fruit splash. Now, go ahead and have a look at these revitalizing cocktails. And if you're a fruit lover then you have to eat these season fruits before the summer runs out.
#1  Grapefruit Ranch Water
source: pinterest.ca
#2  Orange Crush Cocktail Recipe
source: dirtylaundrykitchen.com
#3  Kombucha Mojitos
source: halfbakedharvest.com
#4  Chili, Lime, and Mango Margaritas
source: twitter.com
#5  Gin-Spiked Earl Grey Iced Tea
source: twitter.com
#6  Coconut Cherry Daiquiri
source: pinterest.com
#7  Spiked Cherry Mint Spritzer
source: pinterest.com
#8  Strawberry-Pineapple Margaritas
source: vrutikadoshi.com
#9  Blueberry Margaritas
source: pinterest.com
#10  Strawberry Chamomile Paloma
source: pinterest.com
#11  Rosé Sangria
source: pinterest.fr
#12  Ginger-Peach Soda
source: pinterest.com
#13  Red, White, and Blue Sangria
source: simplemost.com
#14  Minty Watermelon Cucumber Margaritas
source: pinterest.com
#14  Blueberry Mojitos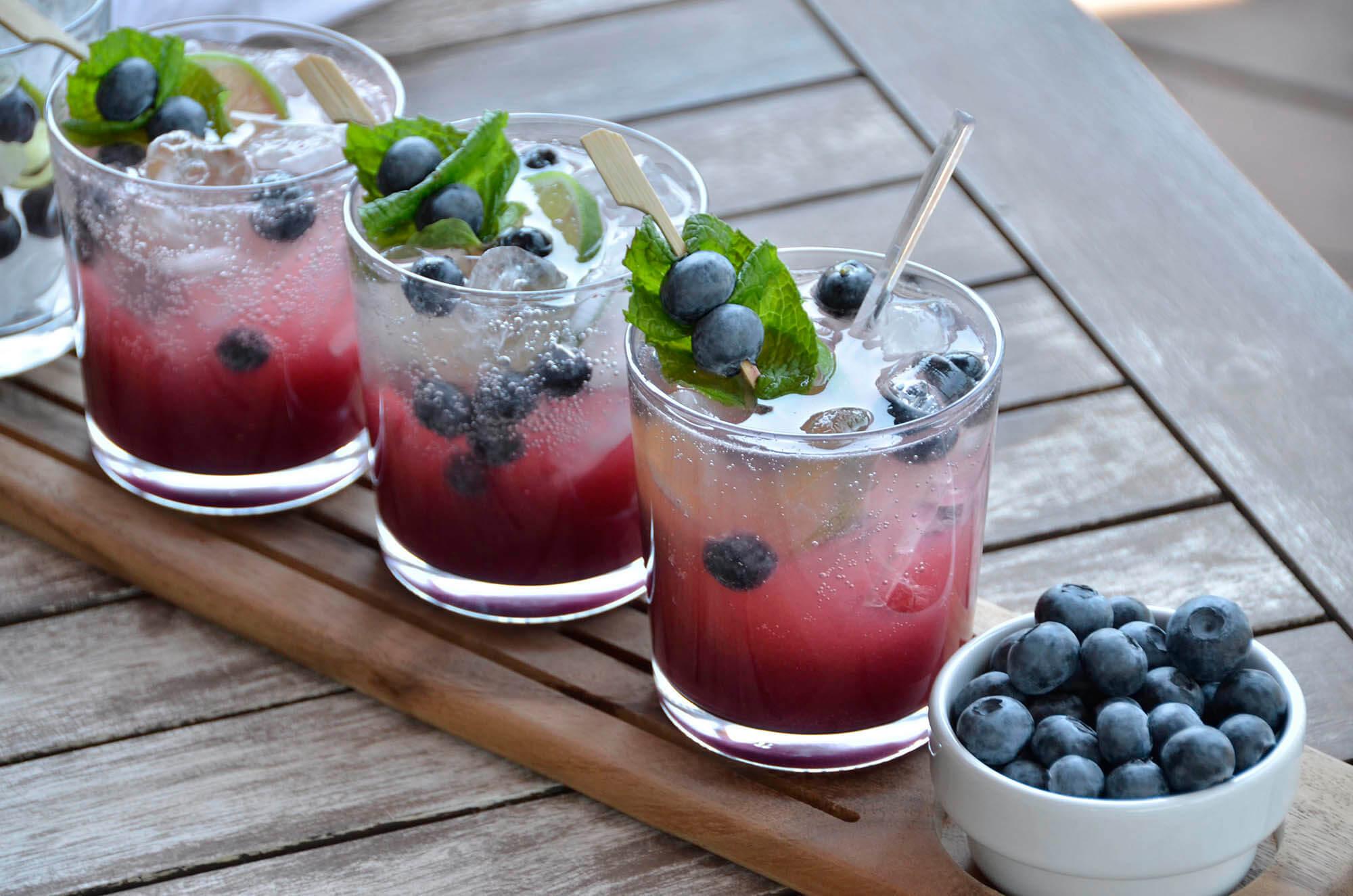 source: pinterest.com