Africa, also called the dark continent stirs up several different perceptions in different people's minds. Some, who are not as aware, think of the entire continent being riddled with absolute poverty and depredation & starvation.
The others, who know better do understand that a handful of countries in the southern hemisphere are actually poverty-stricken but they also do understand that largely the continent is massive, diverse & boasts sites that are simply not present anywhere else in the world.
Afterall, it is not without reason that safaris have become synonymous with the Africa. The continent simply boasts some of the most mind-boggling & most awe-inspiring experiences that one can have. Talk about Mount Kilimanjaro in Tanzania or Kruger National Park in SA.
From the wild beasts of the Serengeti to the endless salt flats of Botswana, there is no shortage of ecological wonders.
It is precisely because of this diversity & brashness that most visitors are overwhelmed with the idea of an African safari & are often not accustomed with the local terms or the generally accepted traditions.
Well, fear not, we are here to help you out. In this post we will explain just why you should absolutely look forward to a trip to Africa. I personally am a huge fan of Tanzania so this post will be written from that perspective. (Apologies if you had your eyes on any other destinations)
What is a Typical Safari Like?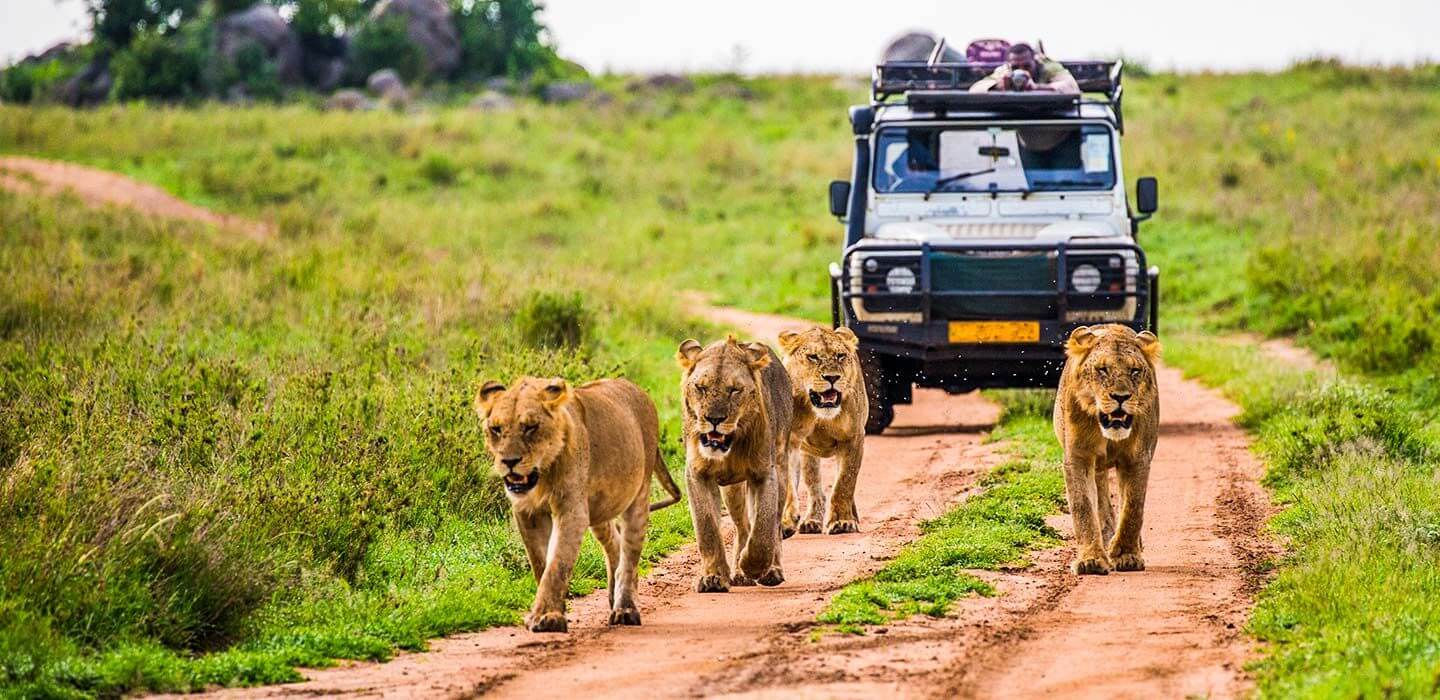 source: memphistours.com
One must understand that the term Safari is quite broad & it has been one of the first terms that has caught on in Africa. This also means that it has been mis-used but the general perception of a safari is akin to that of a wildlife safari & it should be put into perspective that a wildlife safari is not the only kind.
For instance, the large salt flats of Botswana & the accompanying seaside experience is also part of the African safari adventure.
However, your run off the mill African Safari seeker probably wants to know simply about the wild-life safari. So here goes.
A typical safari in, let's say, Tanzania, requires one to choose from either the northern circuit or the southern circuit. The southern circuit requires the travellers to be much more agile, resilient & adventurous. This involves long journeys on bumpy & uncomfortable roads & vast forest. The Ruaha national park & the Selous game reserve (which is truly a massive national park) belong to the southern circuit.
A typical safari in the northern circuit. here would mean landing at Dar-es-Salaam. Packing large amounts of food & water for a treacherous journey into the deep woods & a mental preparedness to get your hands dirty and do just about anything else to get to the national park. Needless to say, this is not the kind that you take with your children.
The northern circuit includes the commercial destinations of the Serengeti National park , the park that hosts the annual great migration event. The Ngorongoro conservation area, a large crater in the middle of Tanzania that was formed out of a massive super explosion & the Kilimanjaro mountain ranges also called the roof of Africa.
The Big 5 Wildlife
source: bigzonesafaris.com
To those of you who don't understand this term that is excessively used by travellers & tour guides alike, it is simply a collective noun for the most popular & rare animals that are seen in Africa. This include the cape buffalo, lion, leopard, rhino & the African elephant.
To be frank, you have an equal chance of spotting these animals on both the circuits, it is simply much more of an experience in the northern circuit because you will be upclose with them along with other tourists.
The Vehicle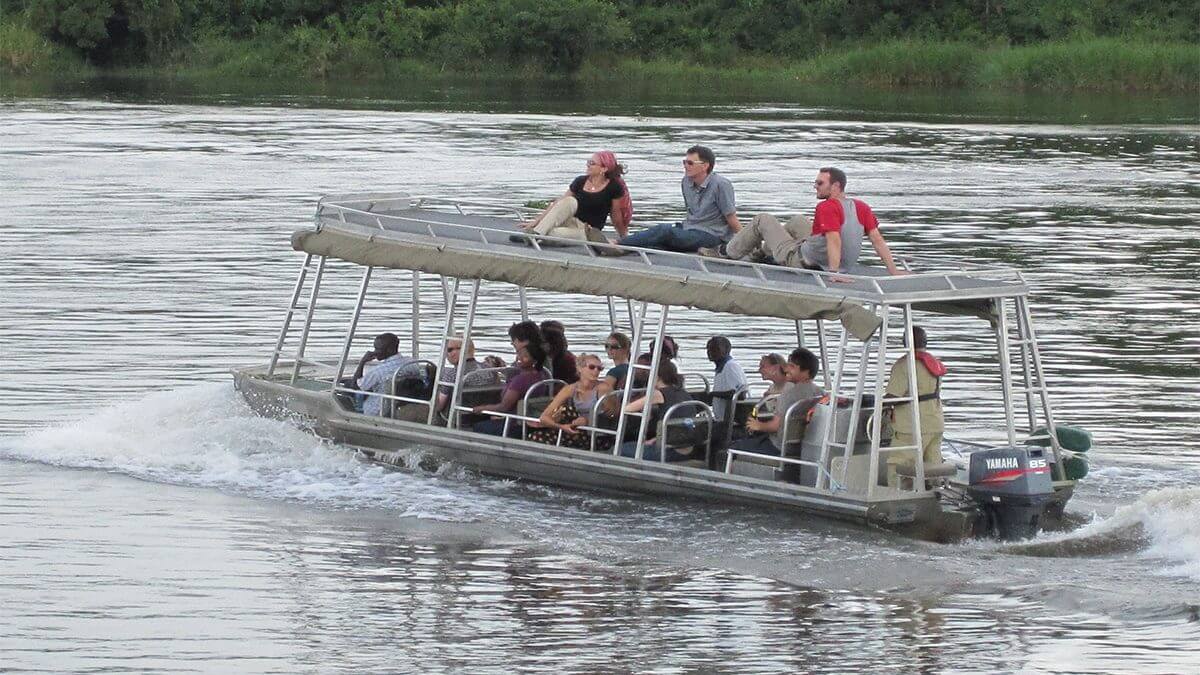 source: greatadventuresafaris.com
A customized & reinforced 4X4 built to handle the rocky & endless terrain of Africa has been made popular by several National Geographic shows. This is exactly the vehicle that is used for all safaris & are more often than not, extended wheelbase versions of Toyotas land Cruiser. These can comfortably accommodate 6 people but it is not exactly luxurious & it does have several hatches that open up in order to make way for some glorious views.
You will spend a good portion of your time in the Jeep, what is also called as a Game Drive which involves large number of vehicles spread over a vast terrain in order to easily spot rare animals is done exclusively while standing on the vehicle with the hatch open as detailed below at Live Enhanced.