Staying home week after week due to the ongoing pandemic, people have become depressed, bored and to a certain extent irritated.
So, to help you feel better in this quarantine time, let us take a look at some of the best activities at Live Enhanced that you can engage in, during this lockdown phase:
An Online Social Butterfly
source: refinery29.com
One of the best ways to enjoy quarantine time is to socialize on the phone or over the internet. We know how busy you are on the usual days, but this lockdown has definitely made you a little free. There are a dozen people in your contact list with whom you have not conversed in ages- maybe your distant elderly aunt, or a long lost friend from school. Spread your love and concern to the seniors in your family while keeping the youngsters aware of the ongoing crises. Moreover, you can also gear up for some online challenges-  plenty of them are doing rounds on the social media platforms, I can guarantee you will enjoy your time.
Movie nights
source: theailystar.com
Having an at-home movie experience can spark up anyone's mood. You can resort to making some popcorn on the go or any other quick snack, with your favorite drink at the side. Making a luxurious arrangement is always not necessary; to spend some quality time in lockdown all you need is the willingness in your heart and some magic up your sleeves to turn ordinary into something special. 
Let the creativity flow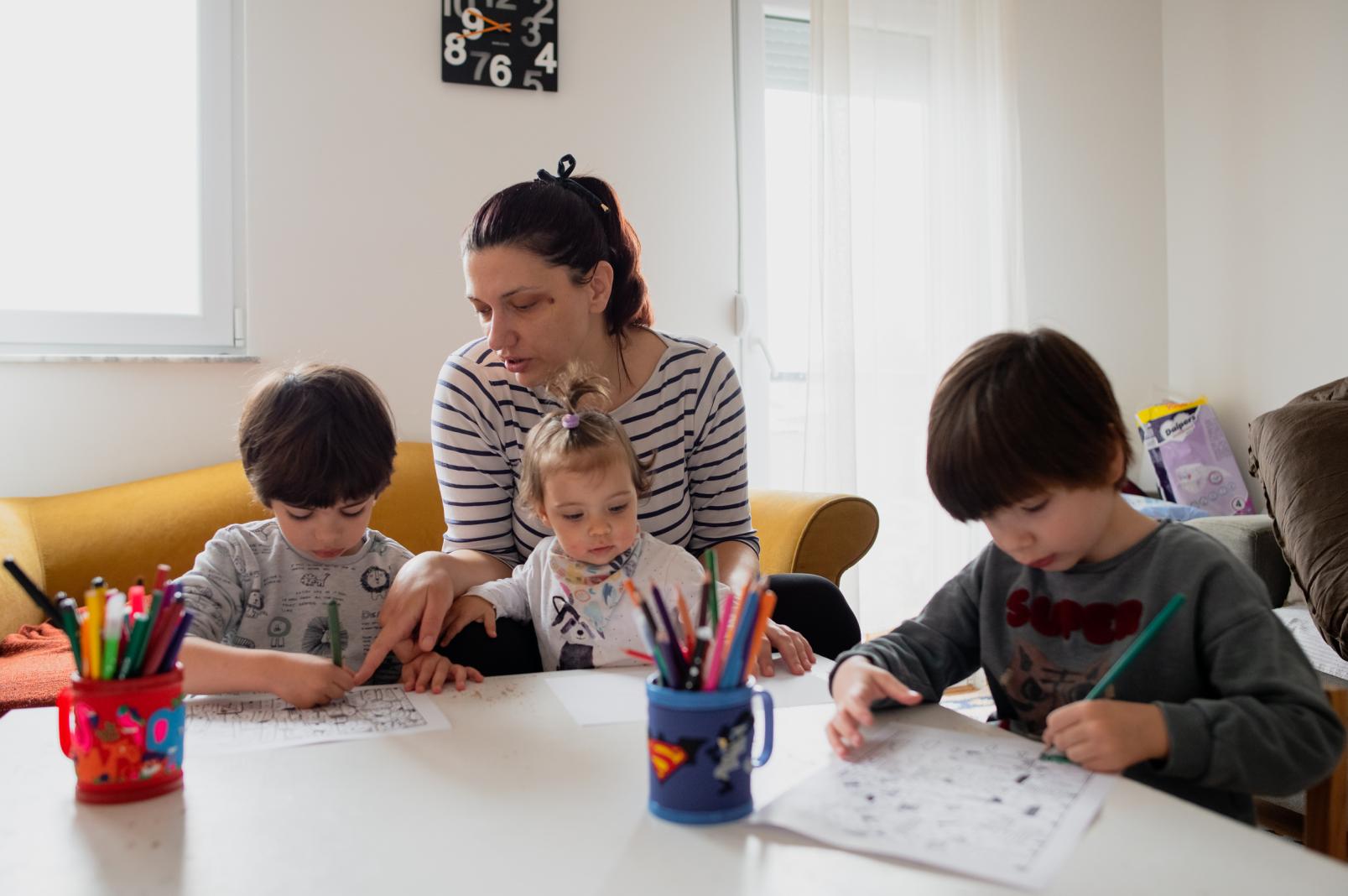 source: unicef.org
Brush up some old skills that you enjoyed previously but have left due to time crunch. Pick up your guitar that has been collecting dust or sit down to paint, better still learn to dance, or take a chance at karaoke- you might not know your hidden potential.
Now if all these do not catch your fancy, you can teach online too. Whatever skills you have, you can impart some to others and the best part is no investment is needed. Just stick to your WIFI and keep enjoying your quarantine time earning some extra bucks!
Stay fit in style
source: independent.co.uk
Home Exercises are a great way to stay fit. With the need to stay indoors, all gyms and fitness centers have been shut, all other outdoor movements have also been restricted. People now stand the risk of leading a sedentary lifestyle which could increase the risk of illness and mental dissatisfaction. So to avoid succumbing to all these risks, there has been a sudden rise in the demand for online fitness training. There is a wide range of choices – yoga, aerobics, dance routines, bodyweight workouts, and the options are endless.  Exercising will not only help you to stay fit but for most, it also acts as a stress buster. After all, the lockdown should not be an obstacle in your fitness journey.
Plan your next vacation
source: pinterest.com
Have your travel plans been disrupted by the unfortunate spread of the Coronavirus? I know it sucks and breaks your heart to cancel the plan. Instead of feeling depressed, plan for the next big tour. Zero in on the places you want to enjoy with your beloved or your whole family. Planning for vacation is itself exciting and in this time of lockdown it can be even more fulfilling. So stop waiting for the lockdown to be over, instead start churning up your itinerary! 
Relive your childhood
source: lbb.in
Quarantine 'Masti' and childhood can definitely work in unison to make you feel less bored. As children we all adored board games be it Ludo, Scrabble, Monopoly, or Chess. I can guarantee that some of these games are stacked away somewhere, gathering dust. It's high time to brush the dust off and get playing with the family. If you haven't played chess for years, you can find many chess training platforms online to help you get back into the game.
Indoor picnic
source: bedfordcottageteahouse.weebly.com
Dress up your balcony or your living room to arrange for a small feast. Try cooking some of your favorite recipes that are quick and loved by all or better still resort to the internet to learn some new dishes. Decorate your place with fancy lights and some fresh flowers. That's all! There could be nothing better than an impromptu picnic. Spend it with your partner or your little ones or gather your entire family- no one will resist this and in the end, you will see perfect smiling faces.