Whatever kind of land you own, from large patches of open space to prime sites for agricultural, industrial and residential settings, the land itself can sometimes become unstable due to numerous factors. This could be anything from recent or historic flooding to natural soil erosion and vibrations from passing traffic.
If you've found yourself in need of ground stabilisation, Condor Projects, one of the UK's leading geotechnical engineering companies offers a variety of services that provide a cost-effective and long-term solution to landowners across the UK.
What is ground stabilisation?
source: condorprojects.co.uk
As the name suggests, ground stabilisation is a range of geotechnical techniques which stabilise ground that has become loose and dangerous. Whether you're planning on converting your site in the future or require ground stabilisation as a priority, Condor Projects guarantees a fast and efficient response.
Modern ground stabilisation methods include soil nailing and rock anchoring, which each use distinct techniques and are applied according to the project's unique specifications. Don't worry if you're unsure what needs to be done, as our geotechnical engineers will assess the situation and decide on the best course of action.
Embankment stabilisation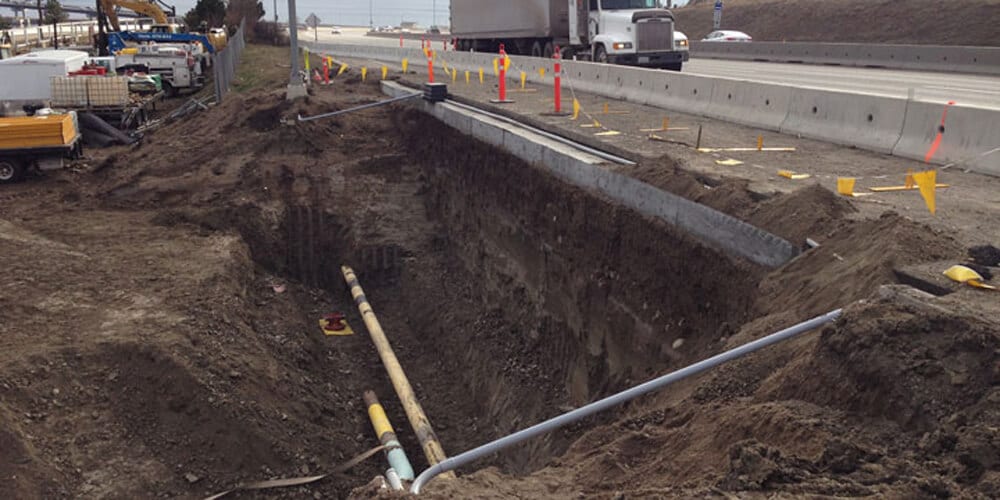 source: geostabilization.com
By their very nature, slopes can become unstable and pose a serious hazard to people, buildings, livestock and anything else based on the premises. Flooding is a particularly common cause of a slope losing its integrity, which in extreme circumstances can cause the area of land to become inaccessible and also affect surrounding areas, including major roads, railways and neighbouring land.
As soon as you spot signs of an embankment or slope changing in any way, it's time to contact Condor Projects. Our engineers take safety very seriously, which is why everything we do is focused on fixing issues in the most effective and reliable way possible. You will always receive a bespoke approach without the hefty price tag, making us your go-to providers of embankment stabilisation.
Your trusted geotechnical contractors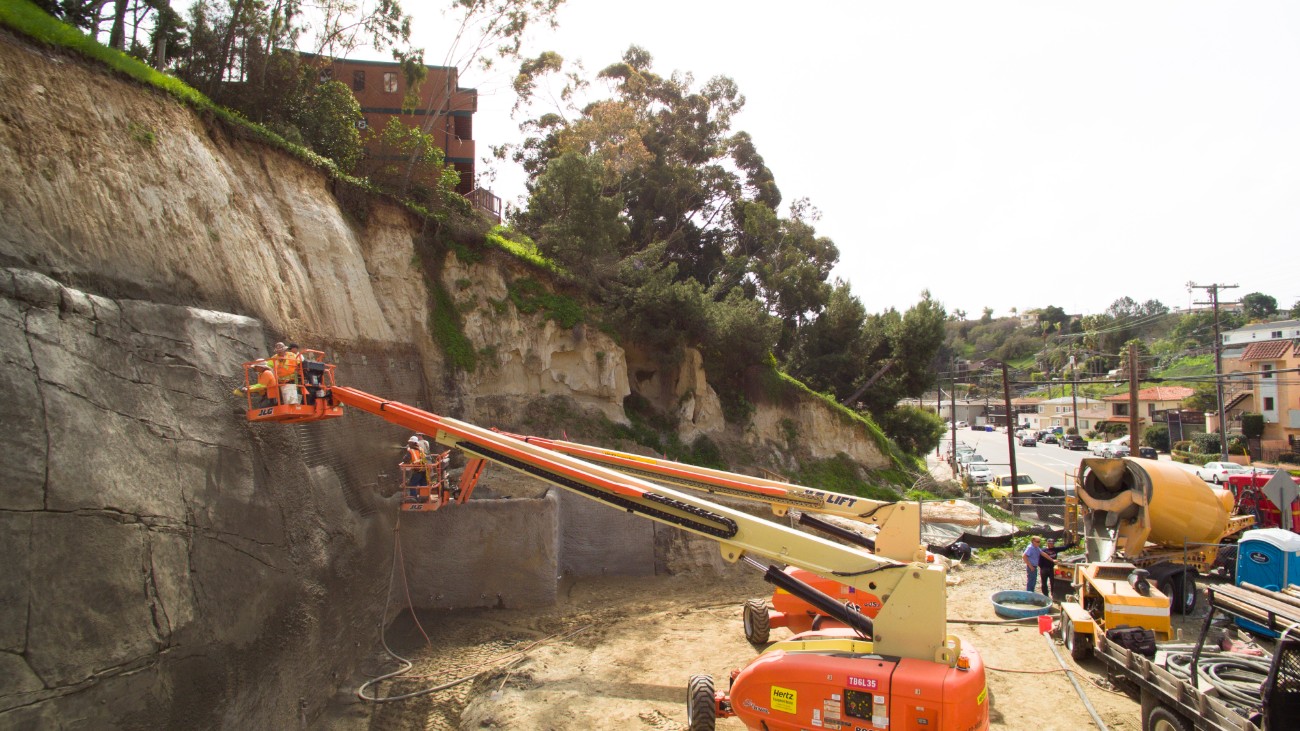 source: groundforcecrew.com
With three decades of delivering innovative ground stabilisation solutions to our name, we're one of the UK's leading geotechnical engineering firms. Everything we provide is of the highest quality and revolves around quality, speed, efficiency, long-term results and the  minimisation of disruption, waste, noise and environmental impact.
We've worked on everything from the protecting of canals to strengthening listed bridges. Put simply, we can take on any challenge, no matter how large, small, niche or just plain tricky. Whenever you have an area of land that requires an expert eye, simply contact our team and we'll carry out a site visit that will determine what needs doing and how to achieve it in a fast and affordable way.
Get in touch
If you're interested in finding out more about soil nailing, rock anchoring and other forms of ground stabilisation, call our team on 01757 288900 or fill in our contact form.