When it comes to decorating the bedroom you need it to be more private and more personalized taking care of the needs of the couple be it the curtains, bedsheets, fixtures and paintings and even the colors. Make it cozier and personalized with these Stylish Headboards by Live Enhanced that makes your bed beautiful and make your room feel more personal and lovable.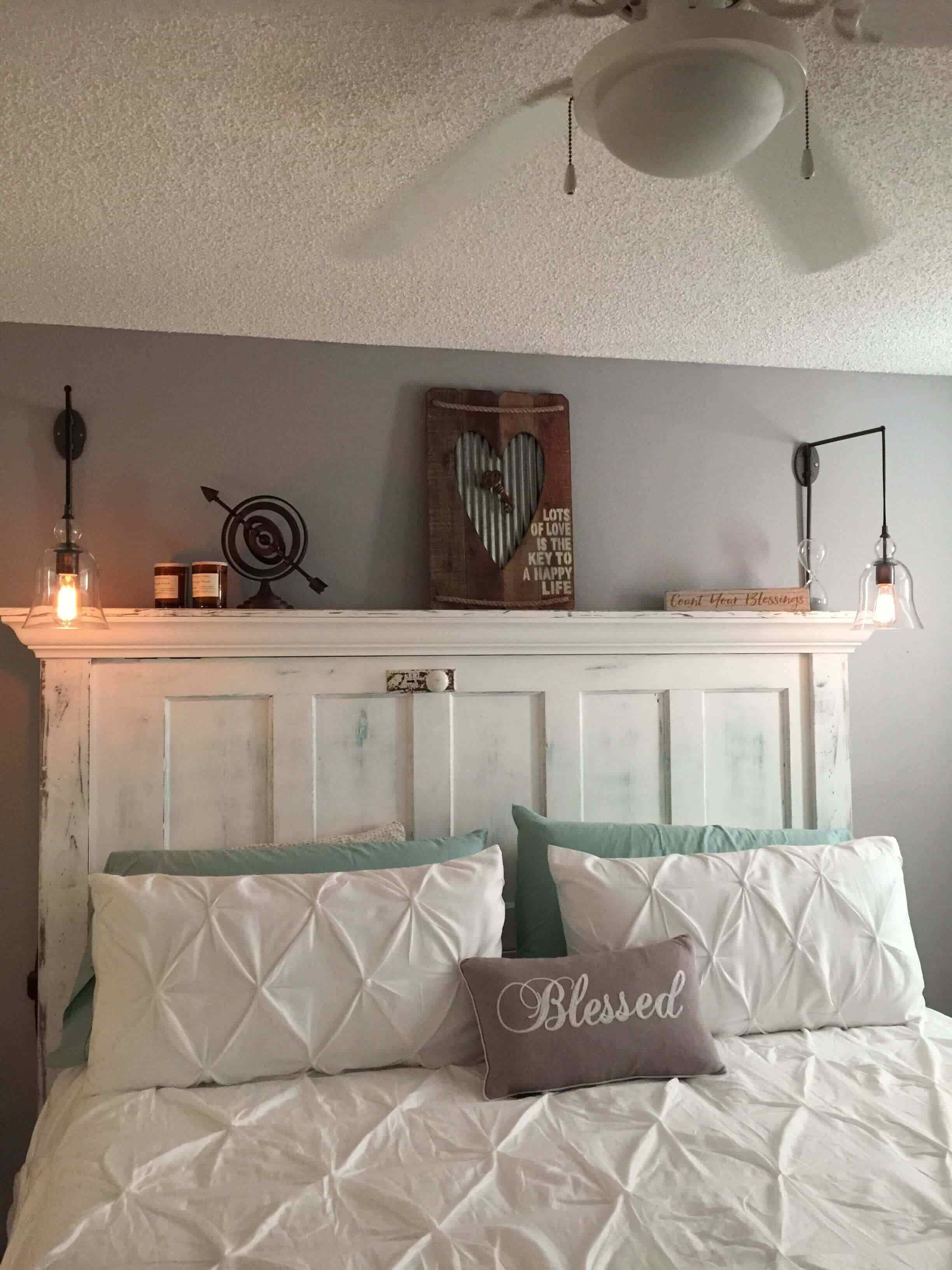 source: pinterest.com
source: hgtv.com
Compliment your headboard with the color of the bedroom and bed and arrange beautiful lights on it. Go for headboard with your favorite things displayed on it with your favorite books and lamps with the beautiful signboard to start your day with a beautiful smile.
source: livabl.com
source: blog.etsy.com
Give a touch of modernization to your bedroom by giving a dark effect by painting it with neon or black and making your headboard an exclusive piece of art. If you want to add a rustic statement, go for this DIY headboard. The dark color will help to give a unique texture to the room and the headboard made of unique wooden elements will give a more customized and personal look.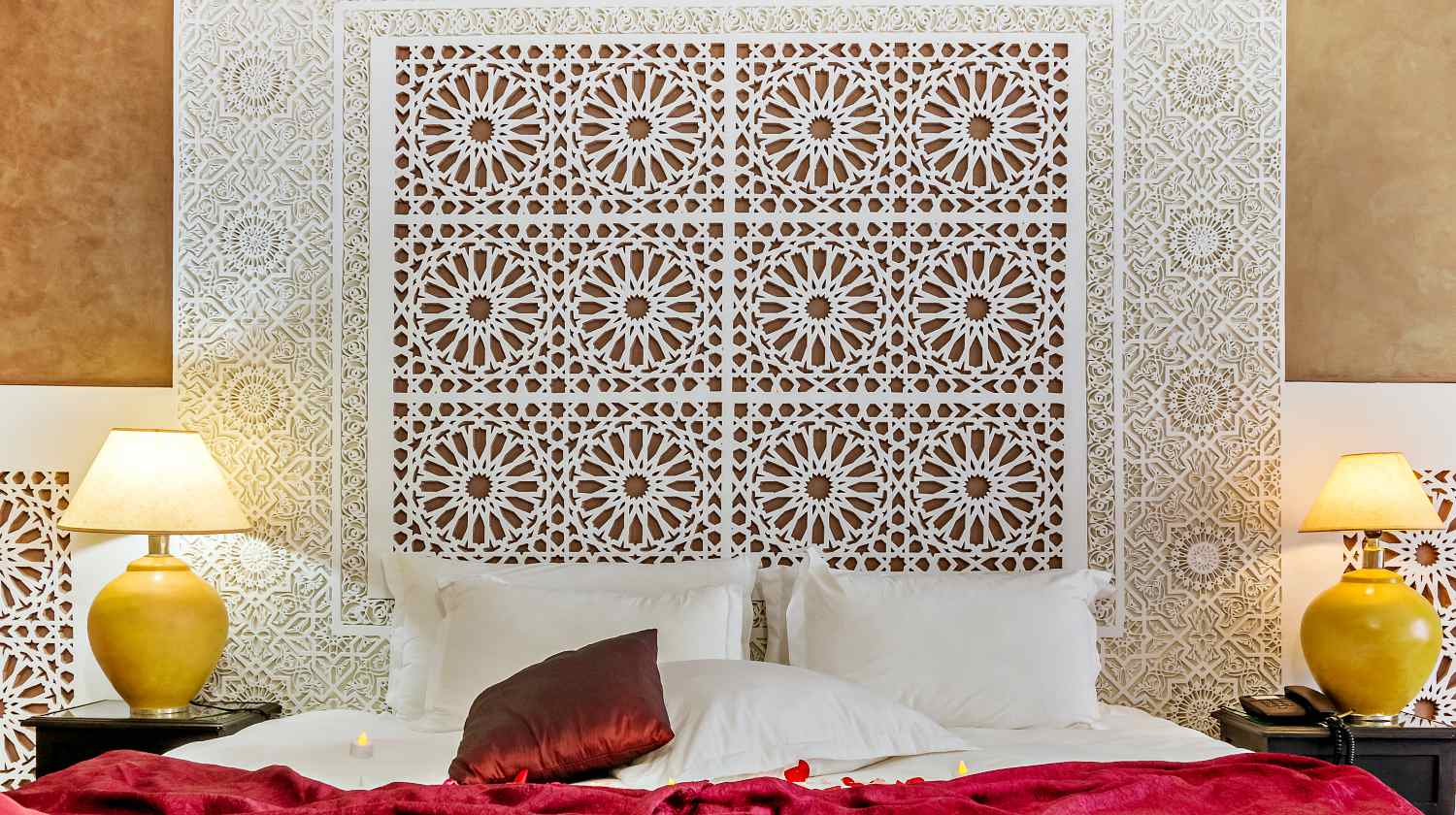 source: diyprojects.com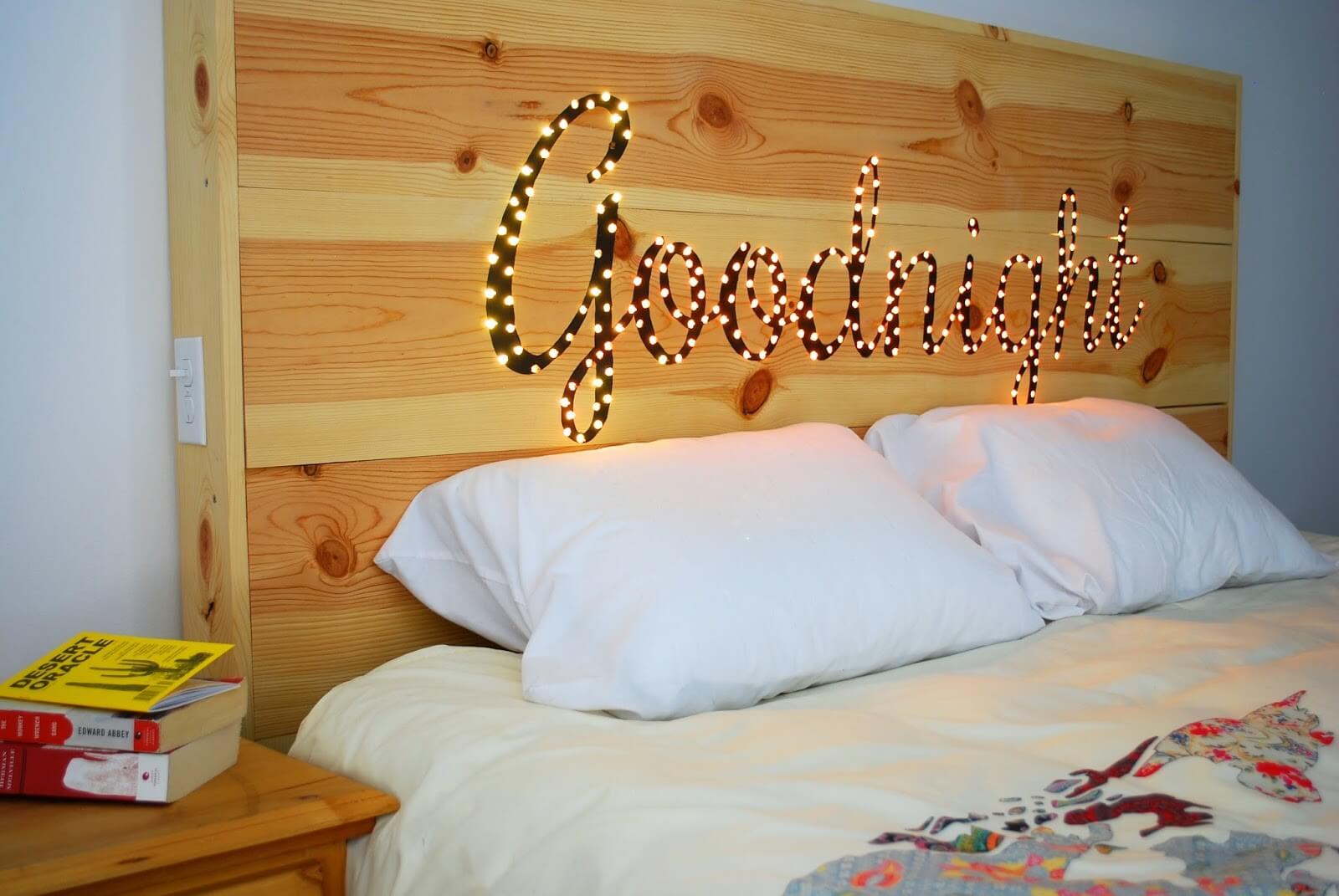 source: decoratorist.com
Why go for anything simple when you can give a vintage effect to your room with a simple over the top one of its kind headboard with the use of screens. Instead, you can also give your headboard a unique look by going with a medieval and vintage glow by making some beautiful designing on the simple headboard with a monochromatic color all around the headboard and the sides of the bed. Go for small designs and combine them with clear fishing line and your perfectly gorgeous headboard is ready.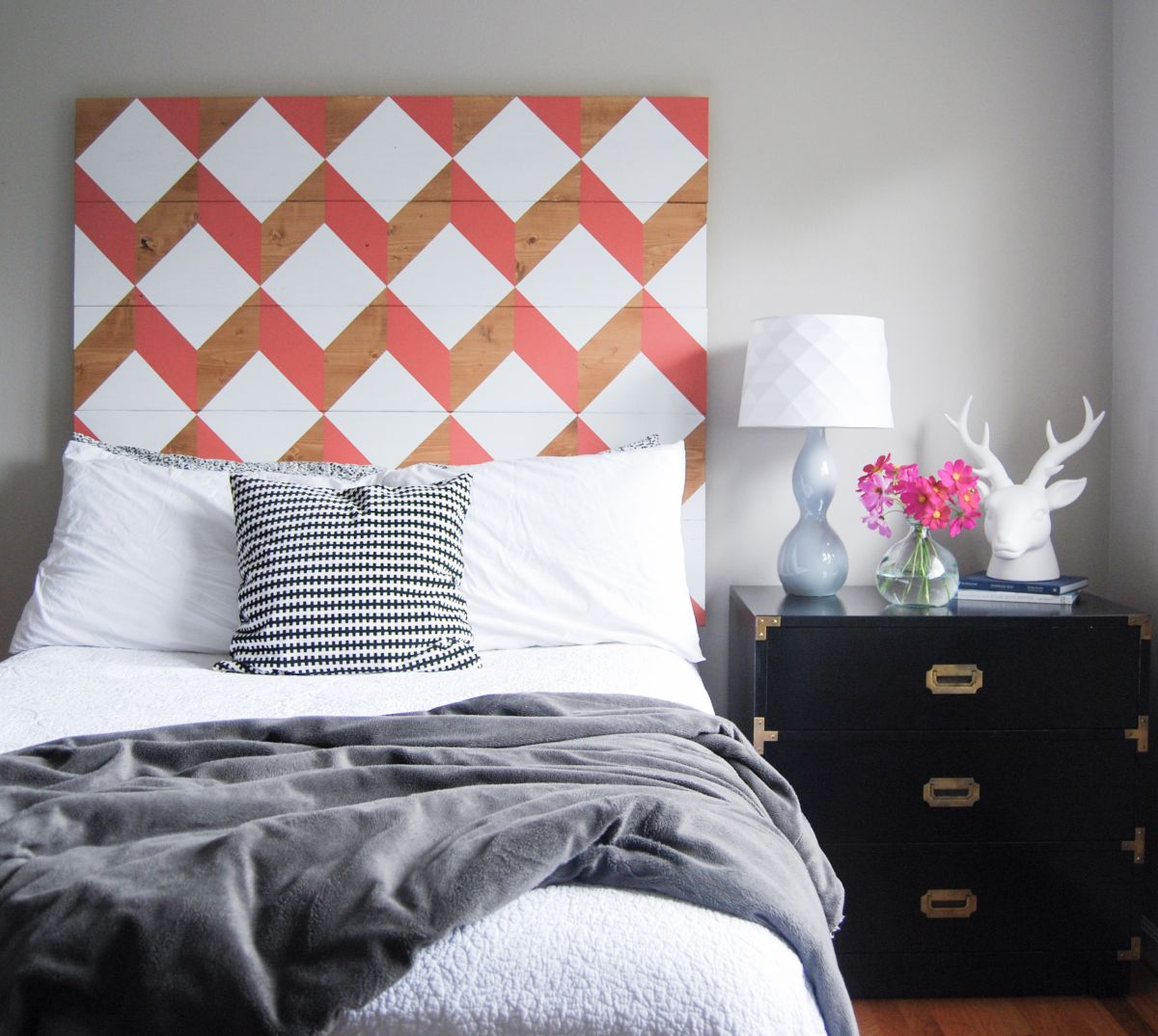 source: homedit.com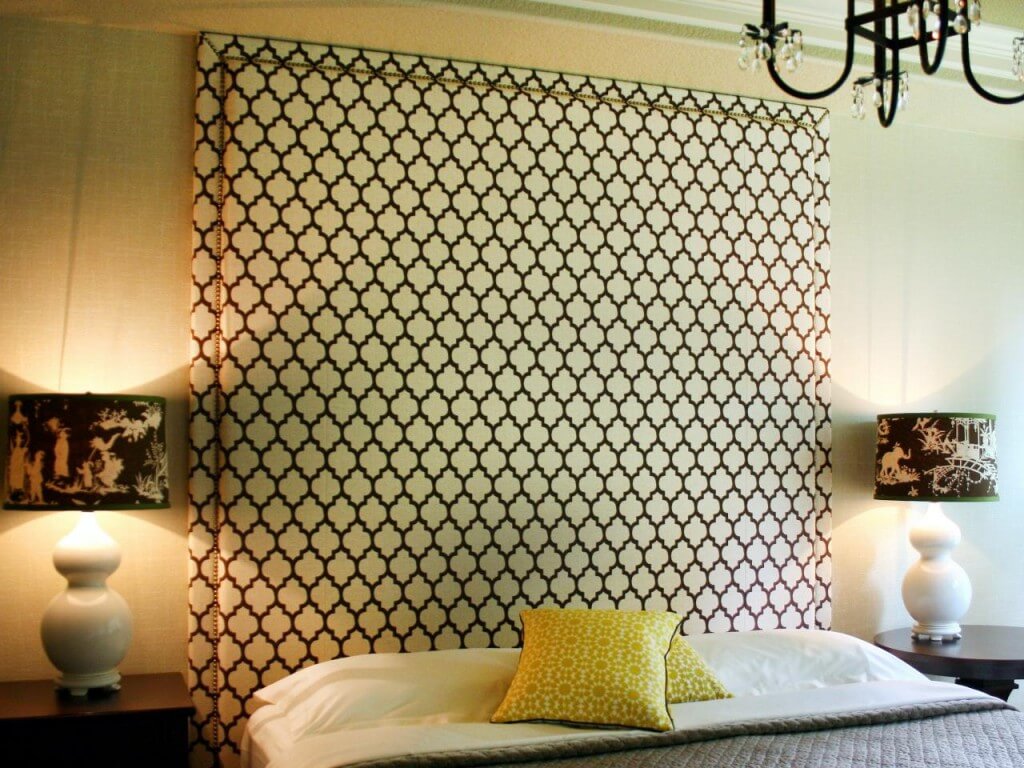 source: cutediyprojects.com
What is more lavish than using lights to glam up your headboard? Light up your headboard writing anything that cheers you and by adding some Christmas lights to it which are amazing the whole year-round. Play with colors and make it as minimalistic as possible and enjoy your good night's sleep.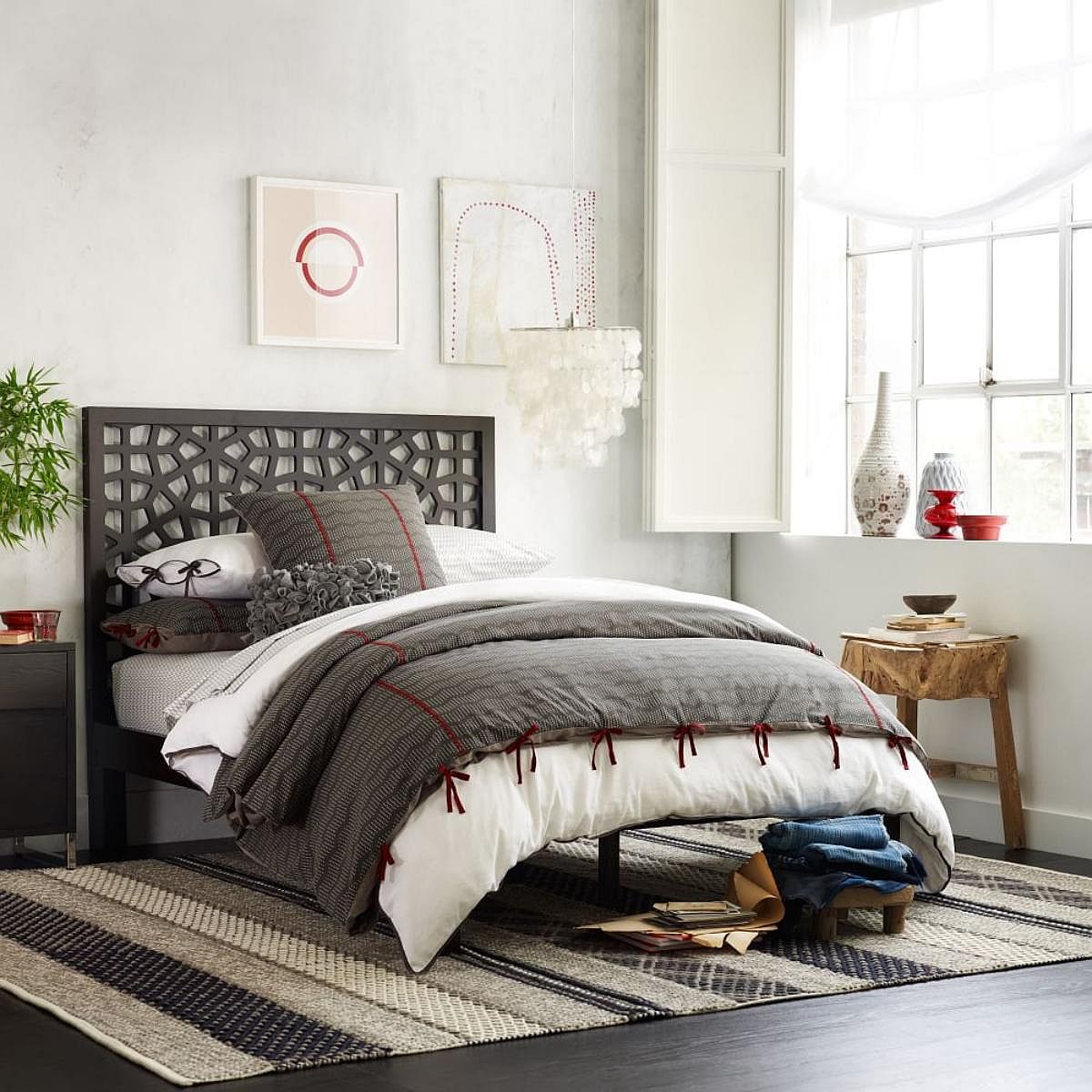 source: decoist.com
source: yebocreate.com
Want to make your headboard more dramatic? Make it a high rise. You can go for an all-cushioned headboard that goes up to the ceiling with some minor detailing in design with a combination of beautiful colors. Also, this will work as a great design and will be the center of attraction and will also serve the purpose of saving you from hurting your back when the headboard is low-rise.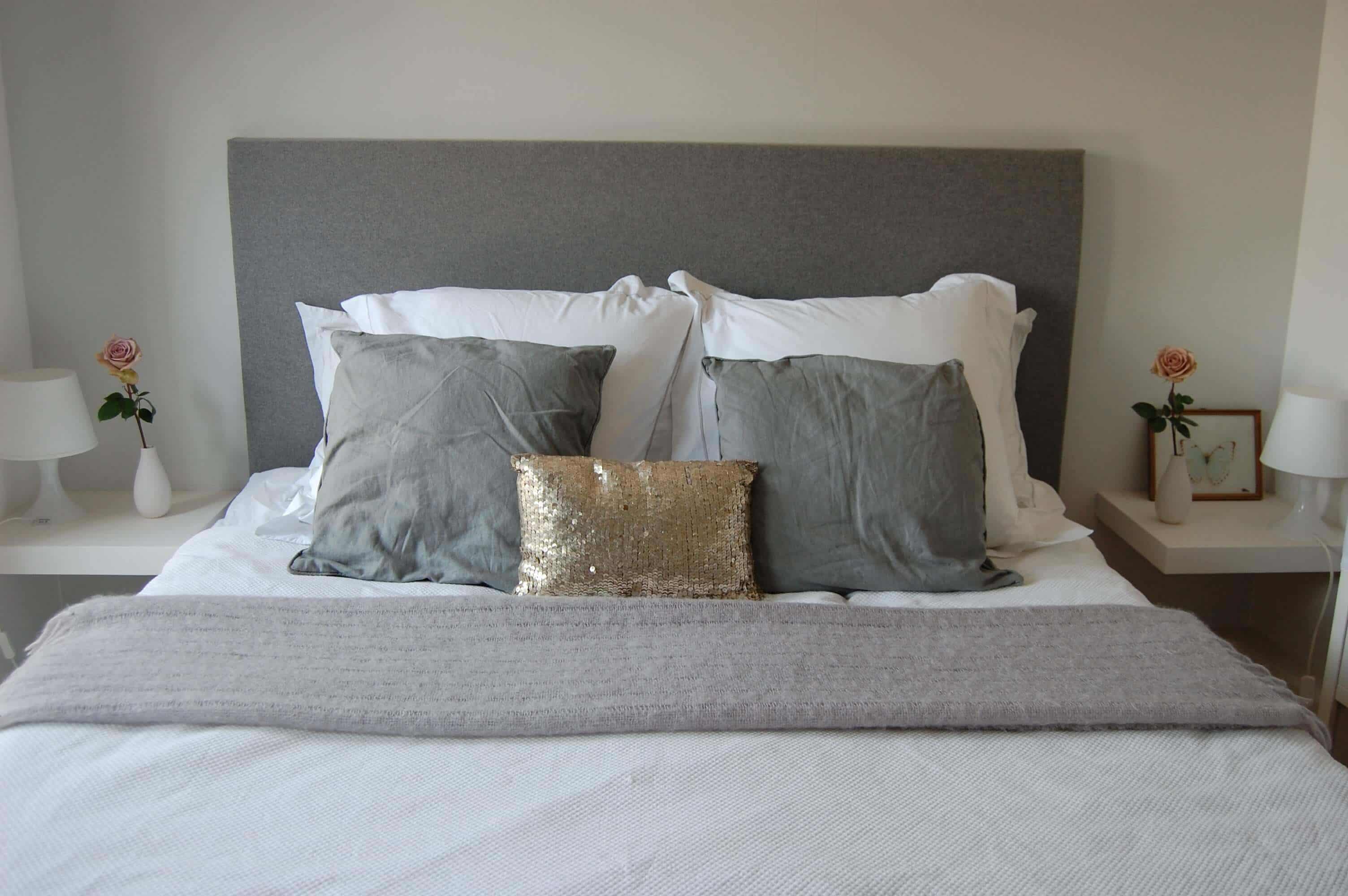 source: carterpresents.org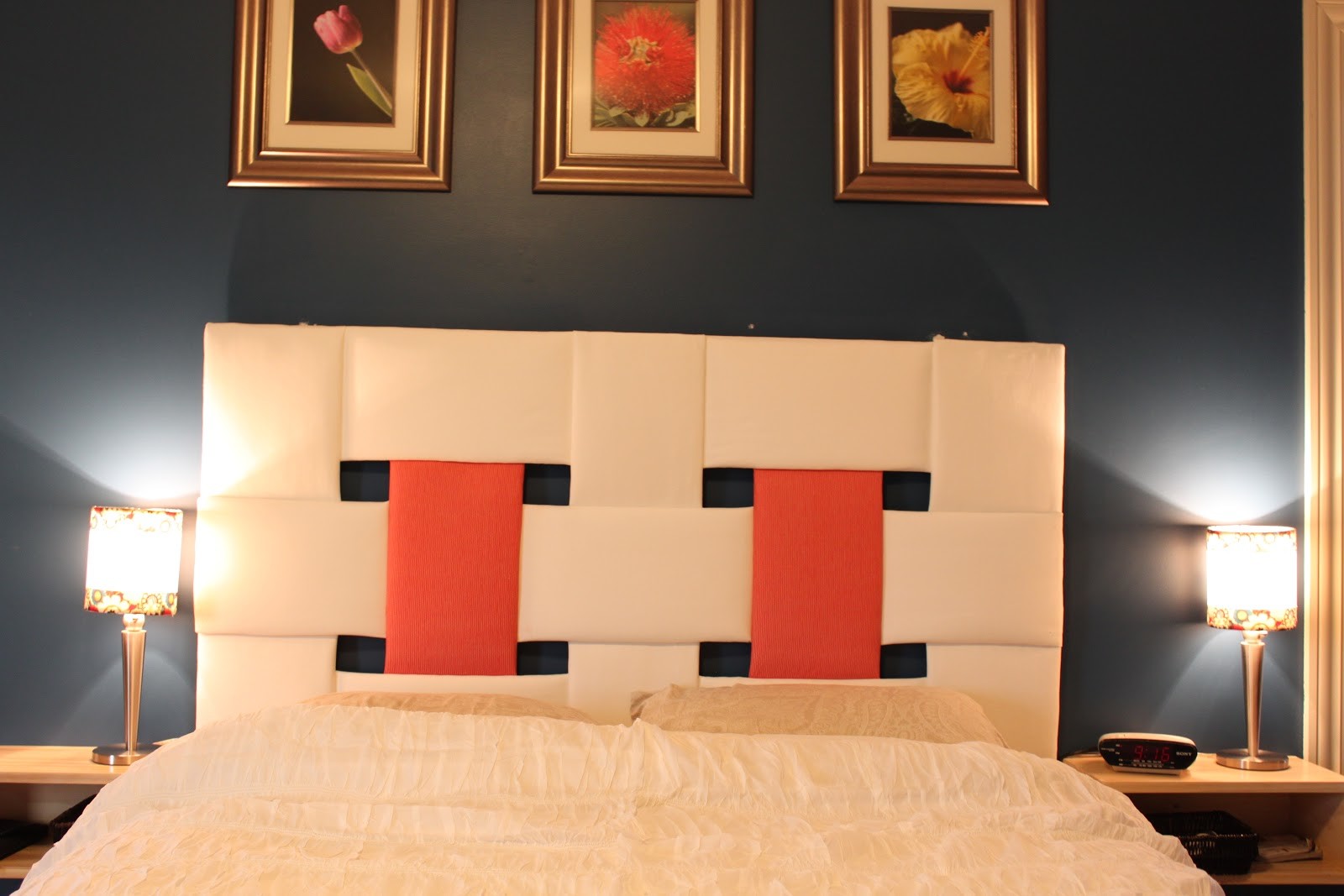 source: decoratorist.com
Use panels to give your headboard an ultra-modern look. Try to use these panels in an unconventional way. This can change the whole bedding and give a modern and chic look. You can go for a combination of two or more colors to match the interior of the bedroom and give a fresh look to your bedroom.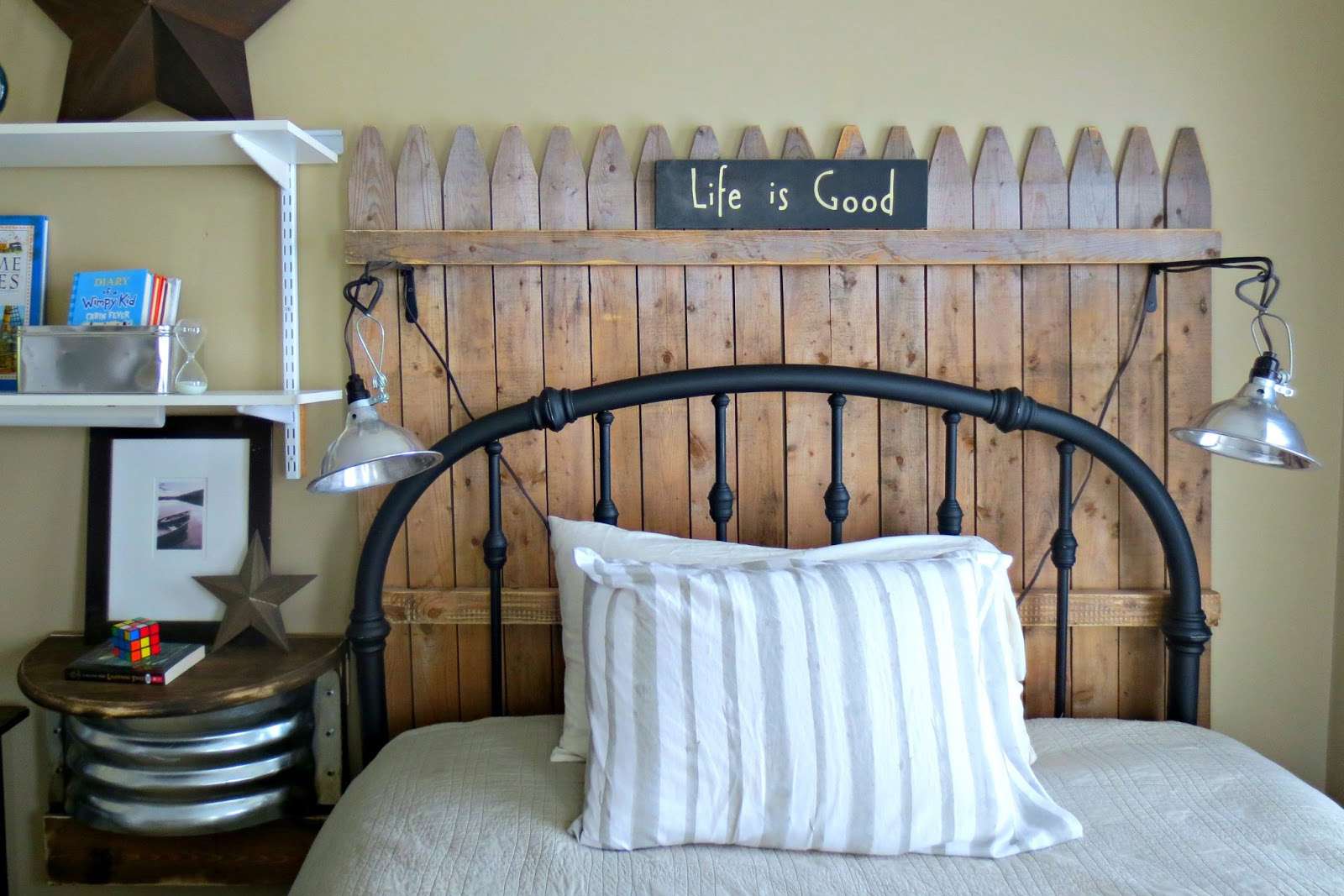 source: studiosmvd.com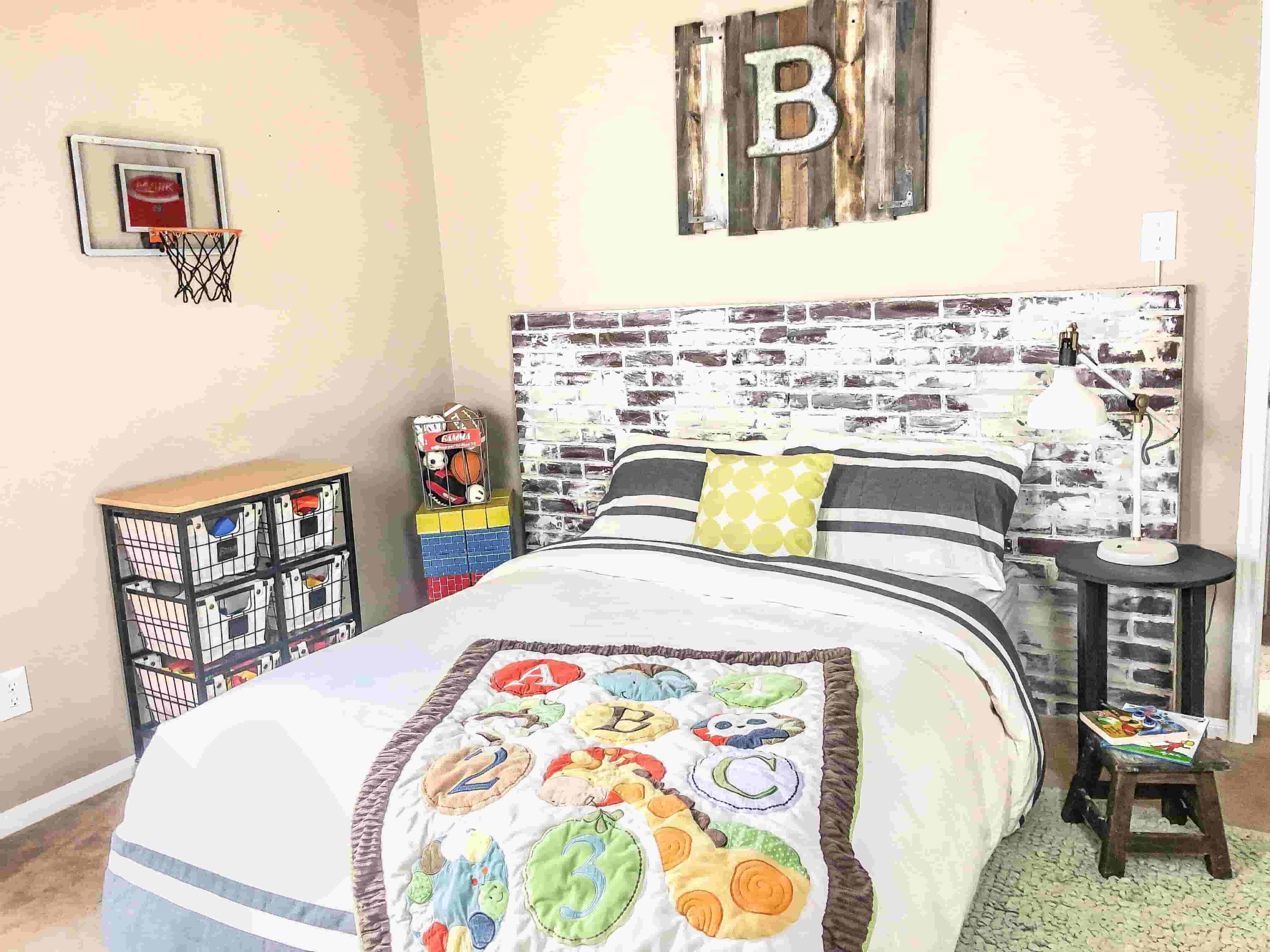 source: glutenfreeglamgirl.com
Woods are the ultimate way to decorate your headboard with. There are lots and lots of materials, shapes, and sizes to go for while incorporating wood in your headboard. There is no bar in using this kind of headboard as you can go for different types to build something unique and custom made matching your taste perfectly.  Another way to decorate your headboard with wood is to go for dual-tone wood with a different colored and different textured top half and bottom half.
source: pinterest.com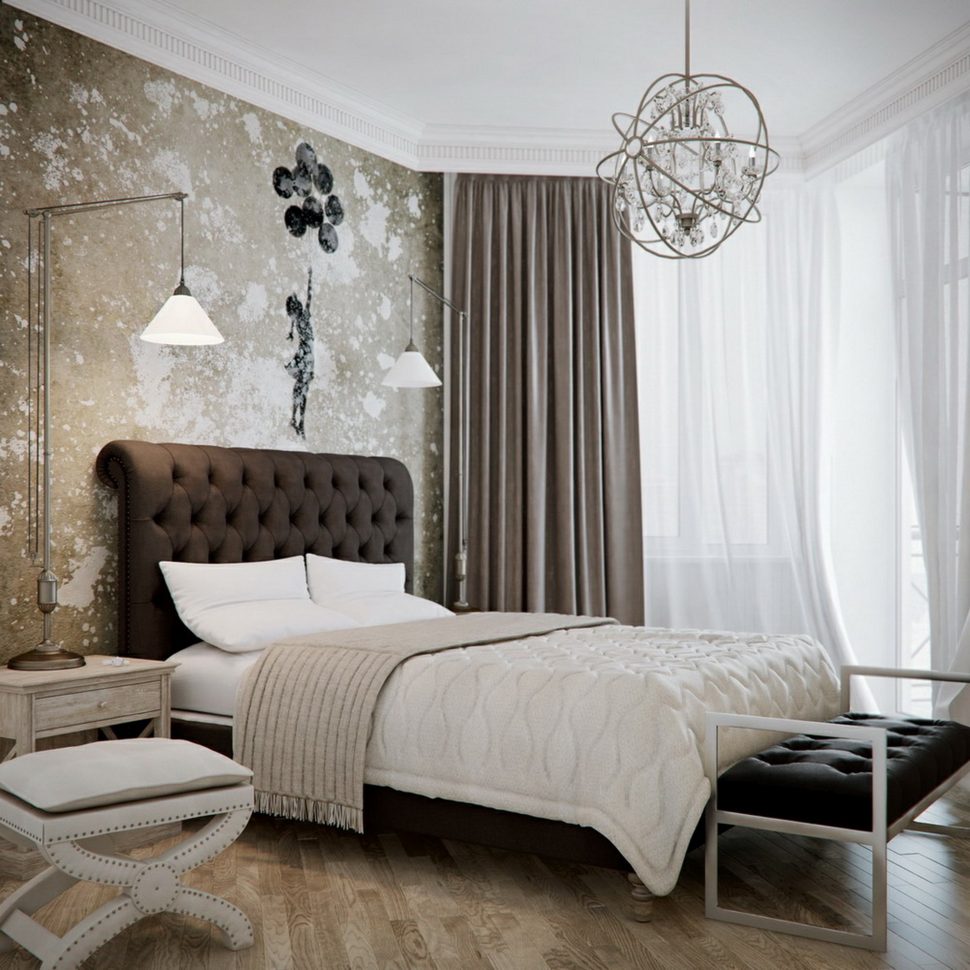 source: alefnext.com
It is not always essential to go for a huge dramatic headboard to make your badding perfect. All you need is a small cushioned headboard complementing the bedding and line the wall with fantastic wallpaper. Have your wall all decked with a simple wallpaper with floral imprints or any other wallpaper with a beautiful artistic touch and you are ready to make a statement.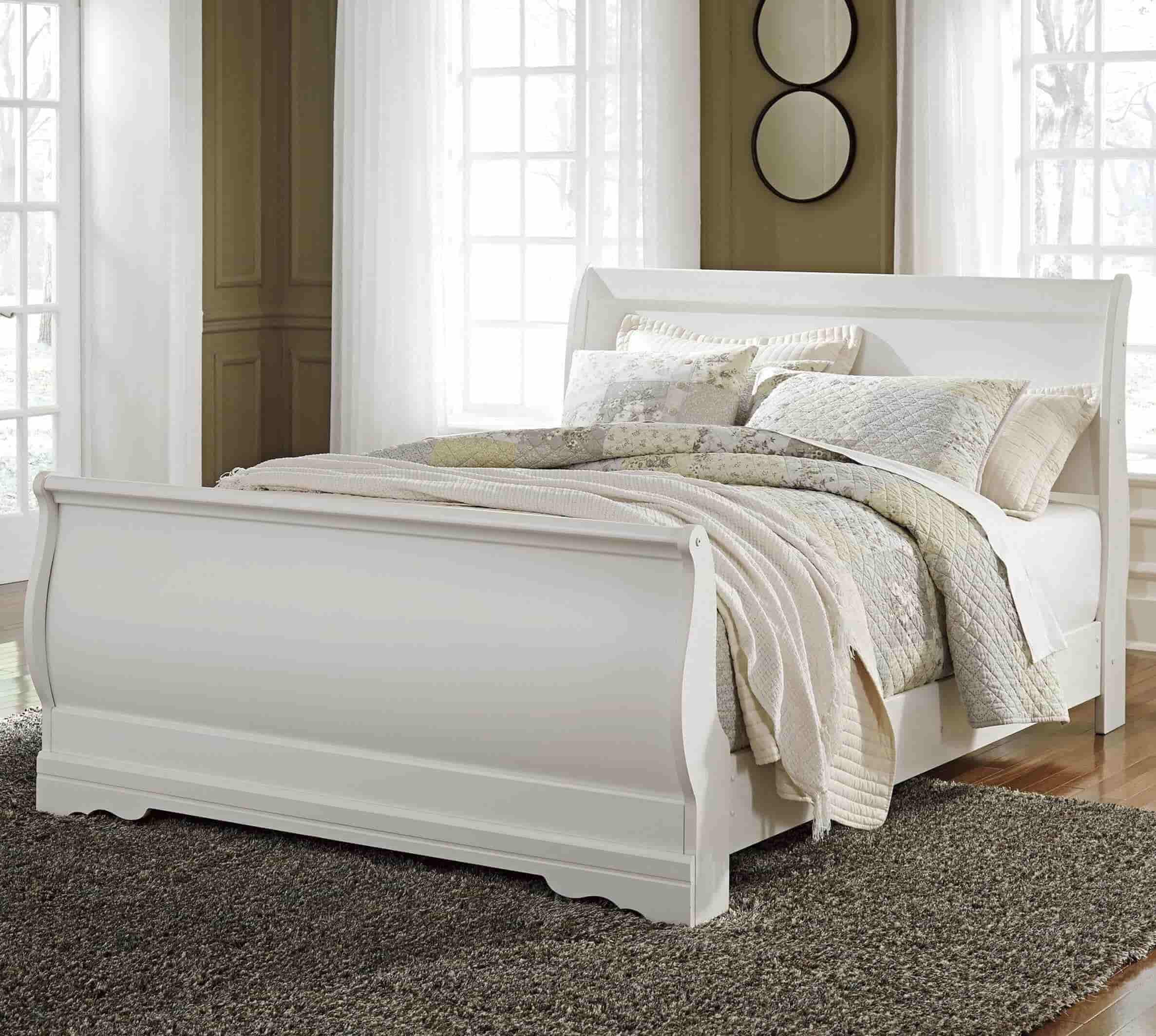 source: furnituredealer.net
source: pinterest.com
Make your headboard your unique and personalized space by designing it with a simple string light arranged in a pattern with your favorite Polaroid photos. Make sure to make it minimal as too loud lights will make it tacky.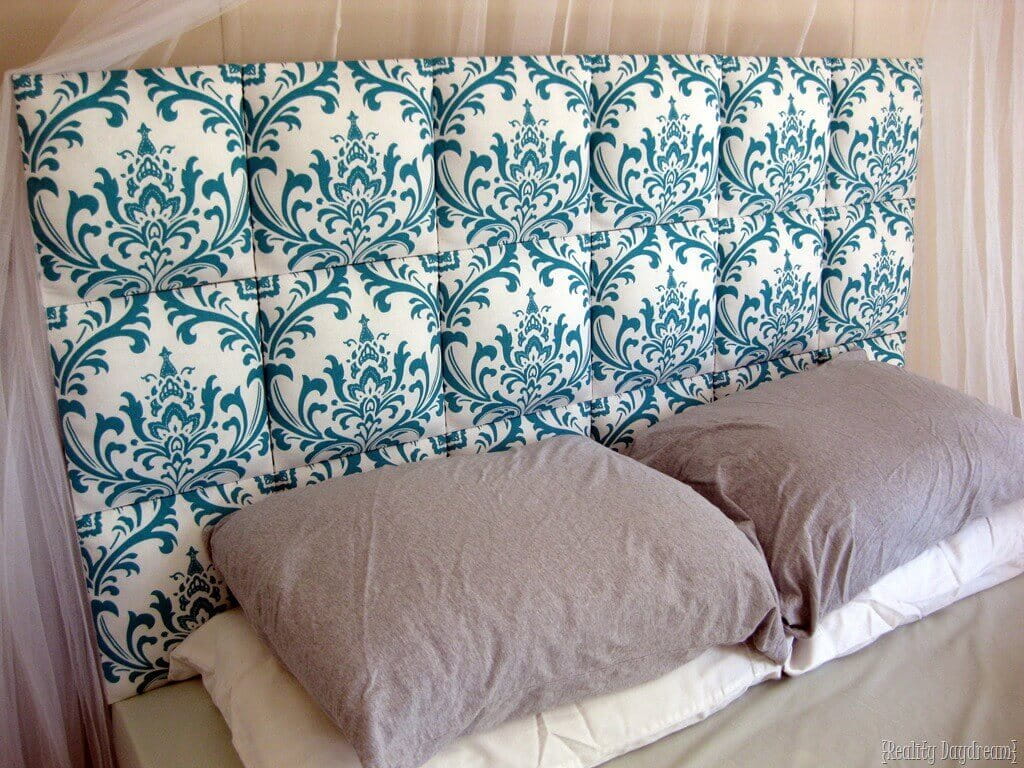 source: realitydaydream.com
Lastly, the bedroom and the bed is the place you are most comfortable ideas at live Enhanced. Make it more comfy by adding all cushioned headboard with beautiful designs. Add a beautiful and smooth fabric to get a custom upholstered structure for ultra-comfortable seating.