There are numerous determinants to consider when deciding where to take your next vacation. 
In addition to being interested in your prospective holiday destination, you also should take into account the nation's standard for safety, environment, and personal freedom. However, knowing which countries rank and being able to juggle these different factors can be challenging, which is why many tourists neglect this part of the research process. Luckily, the Legatum Institute, a London-based think tank, has done all of the leg-work for you. 
Every year they release the Legatum Prosperity Index, which analyzes 149 countries based on 104 different variables. These variables are classified into nine categories: economic quality, personal freedom, education, business environment, social capital, governance, health, safety & security, and natural environment. At its core, the purpose of the Legatum Prosperity Index is to assist nations in improving the general wellbeing of their people. 
The think-tank believes that by demonstrating how countries have advanced closer to or further away from prosperity, they can help distinguish those pathways that work and that don't. Despite the gap between the top and the bottom countries growing every year, the report unveils that overall global prosperity is now at its highest level since the index was first written in 2007.
The Legatum Prosperity Index rates countries in the nine categories and calculates the ranking of nations based on the scores. The outcome is an excellent guide to figuring out some of the most pleasant places to travel to this year. To help you have the trip of a lifetime, read on for the world's most pleasant countries to travel to this year.
1. Norway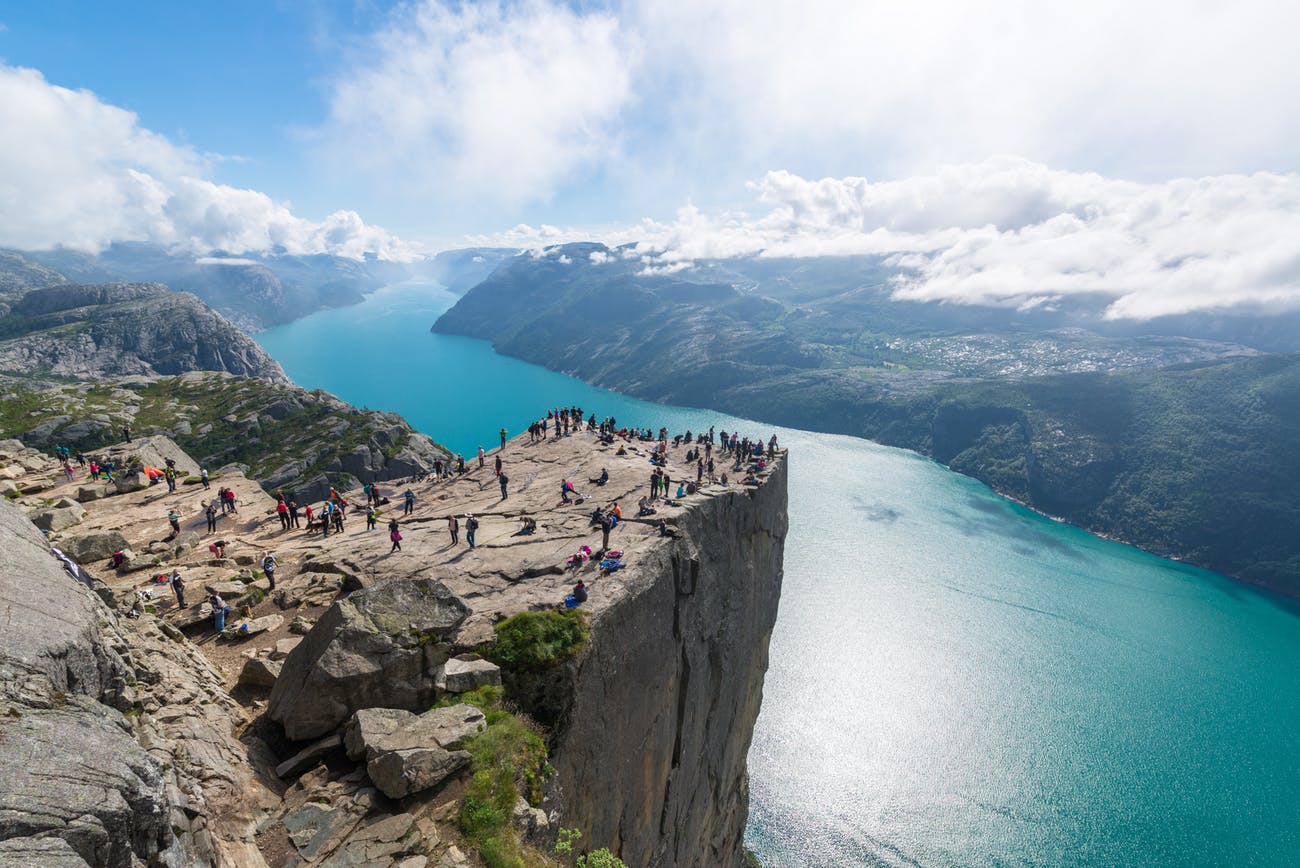 source: norwaytravelguide.imgix.net
Taking the top spot in the overall rankings, the Scandinavian country of Norway is not only a pleasant place to travel to but also a fantastic place to live. 
Offering mountains, glaciers, and deep coastal fjords, as well as a capital city (Oslo) brimming with culture, there is undoubtedly an abundance of things to do in Norway. Plus, it is ranked number one for safety and security so that you can go about your trip with peace of mind.
2. Switzerland
source: exclusivesmedia.webjet.com.au
For mountain lovers, there is nowhere on the planet more stunning than the Central European country of Switzerland. Here, you can find an abundance of lakes, picturesque villages and (of course) the high peaks of the Alps. 
Take a trip to and experience for yourself the ski resorts and hiking trails that are internationally renowned. Moreover, if you are genuinely feeling the Switzerland way of life, bring home a Swiss watch and some of their chocolate. Ranking four overall, and number two for education, you can be assured that this is a pleasant place to spend some quality time with your loved ones.
3. United Kingdom
source: pilotguides.com
There is a reason that London is the second-most visited city in the world (Bangkok is number one), there are just endless things to see, do, and experience in England's capital. 
You could spend your whole life in London and still barely scratch the surface of what it has on offer. Of course, the United Kingdom isn't just London, and there are plenty of brilliant adventures waiting to be had in cities, towns, and villages across England, Ireland, Scotland, and Wales. 
According to the Legatum Prosperity Index, the United Kingdom ranks number two for the natural environment, making it the ideal getaway for those who love to experience both city life and the rolling hills of nature.
4. Canada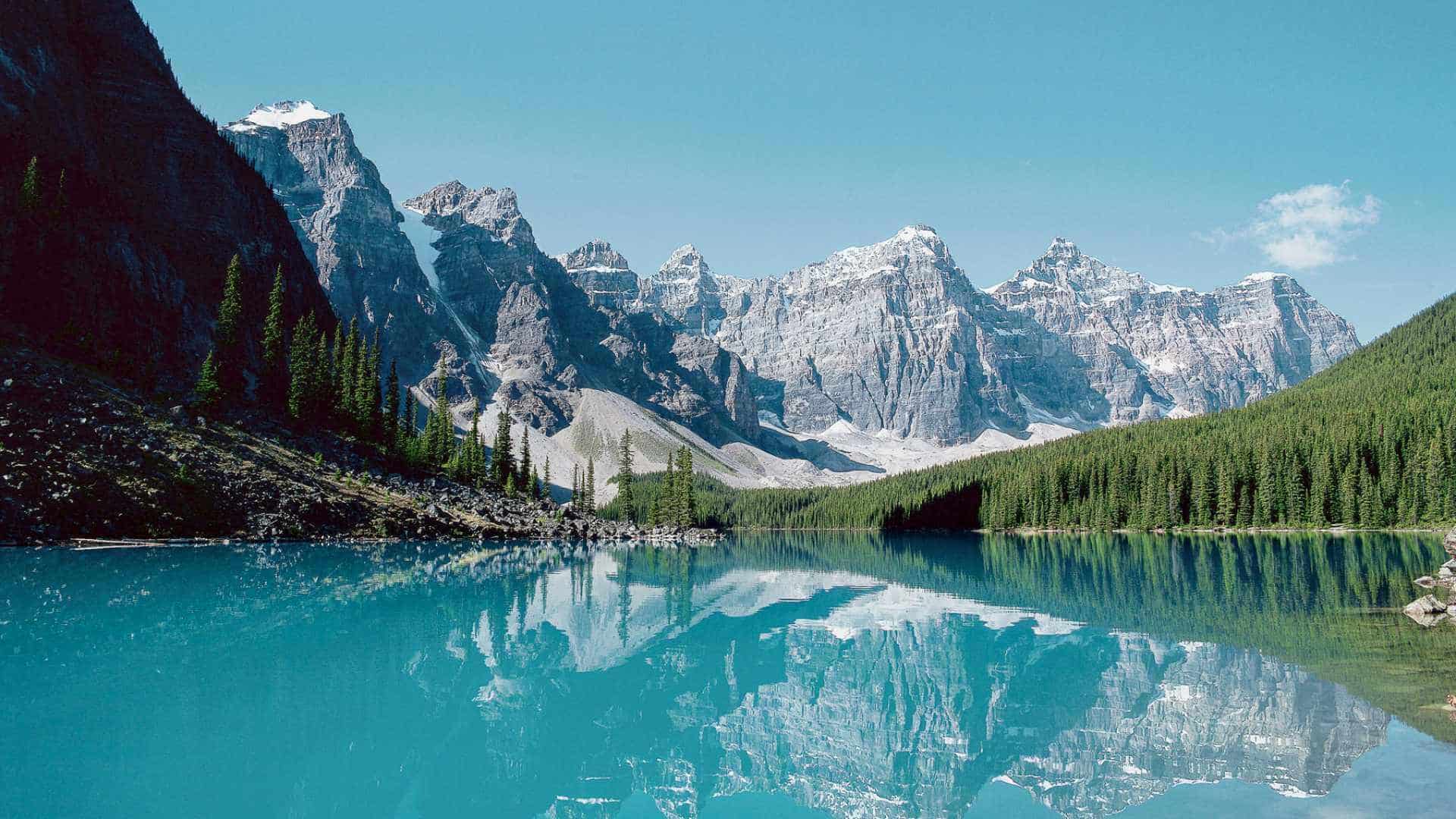 source: cloudfront.net
Ranking number one for personal freedom (and number eight overall), Canada is a bucket list destination for millions of people around the world. Not only is it a place brimming with potential for outdoor adventure (there are over 45 national parks), but there is also plenty of cultures for you to immerse yourself in from east to west. 
If you do plan to go on a trip here, you are going to have to prepare yourself for the culinary delights you will encounter. From poutine (the national dish) to Montreal-style bagels, Nova Scotia lobster rolls, and Ontario butter tarts, it turns out Canada has a lot of creative dishes waiting to welcome you.
You may also like to know about  Does Medicare Cover You While You Travel?
5. Iceland
source: nationalgeographic.com
While the majority of the Icelandic population lives in the capital, Reykjavik, this Nordic island nation is characterized by its climactic landscapes. Almost everywhere you turn, you are confronted with volcanoes, lagoons, hot springs, and icebergs. 
What's more, this country takes the number one spot for economic quality, meaning that its economy is open, and there is a significant amount of economic opportunities. Perhaps you will notice the wide variety of local businesses when you choose it for your next trip? So these are five of the most pleasant countries to travel to this year based on the findings of the Legatum Prosperity Index. 
What do you think? Are there others that you believe ought to have made this list? 
Let us know in the comment section below!