The majority of the people spend one-third of their lives in bed and everyone needs a refreshing sleep to kick-start their days with full energy. If you kept on tossing and turning all night, are struggling to sleep, suffering from back-ache, and kept on waking up repeatedly, then you should consider changing your bed base. The majority of the people think that the bed frame either Timber bed base, sprung edge bed base, or any other one are just meant for decoration and design. However, this concept is totally wrong.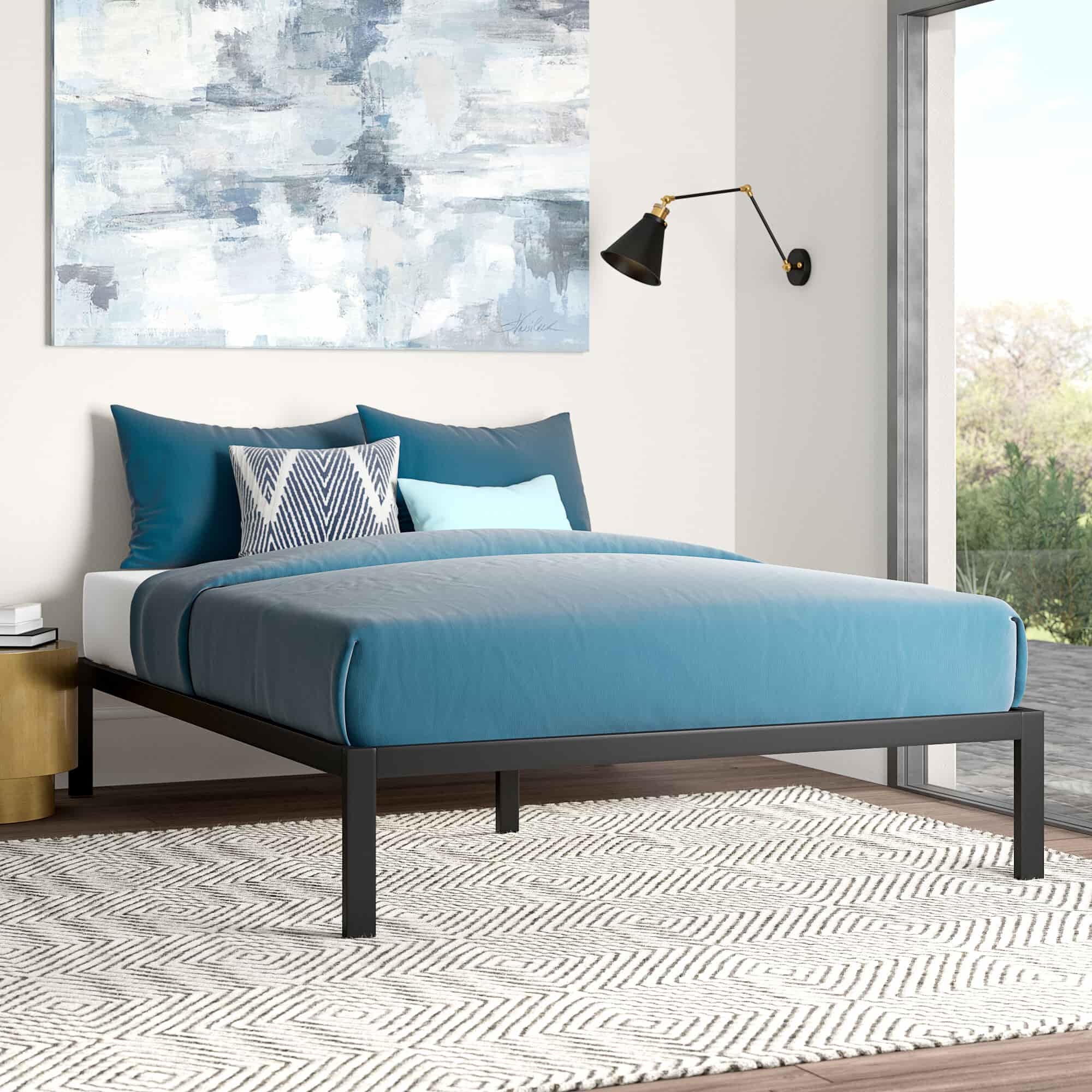 source: wayfair.com
You need to put as much emphasis on your bed frame as your mattress because it plays a vital role in your sleeping experience. Apart from this, buying a bed is a long-term investment and we should spend plenty of time while making the decision. We assume that we would be in direct contact with the mattress and pillow, thus giving secondary importance to the bed bases. A bad and wrongly chosen bed base can cause poor sleep patterns, back pains, sore muscles, and many more.
Buying a new bed base is seemingly an easy task and most of the people will just look at its design to shrug off that it's mere a bed. There are so many things that you need to consider while purchasing a new bed and below is the list of some most important ones:
Comfort- The First Priority
source: wayfair.com
The most crucial thing to look for while buying a new bed is comfort. If the bed isn't comfortable, then no matter how expensive and luxurious it is you won't enjoy sleeping on it. Always sit and relax on the bed to know if it is comfortable enough to invest in or not.  Most of the stores display the beds with mattresses on to give you a better idea about how the bed will feel like in usual and whether it will work for you or not. It is better to lay down on the bed for a few moments as the bed is meant to sleep not to sit on.
You need to ask a few important questions from yourself before buying a bed that you are considering.
How does the bed feel? As already mentioned, your bed is a long-term investment and you will have it for about ten years. Thus, you must feel exceedingly good.
Is it firm enough to give the required support yet soft enough to be comfortable? If the frame of the bed isn't strong enough to give support, then no matter which mattress you use this issue won't be resolved.
Does it properly conform to your height and body shape? If you are a heightened or bulky person, then you should buy the bed accordingly.
The Bedroom's space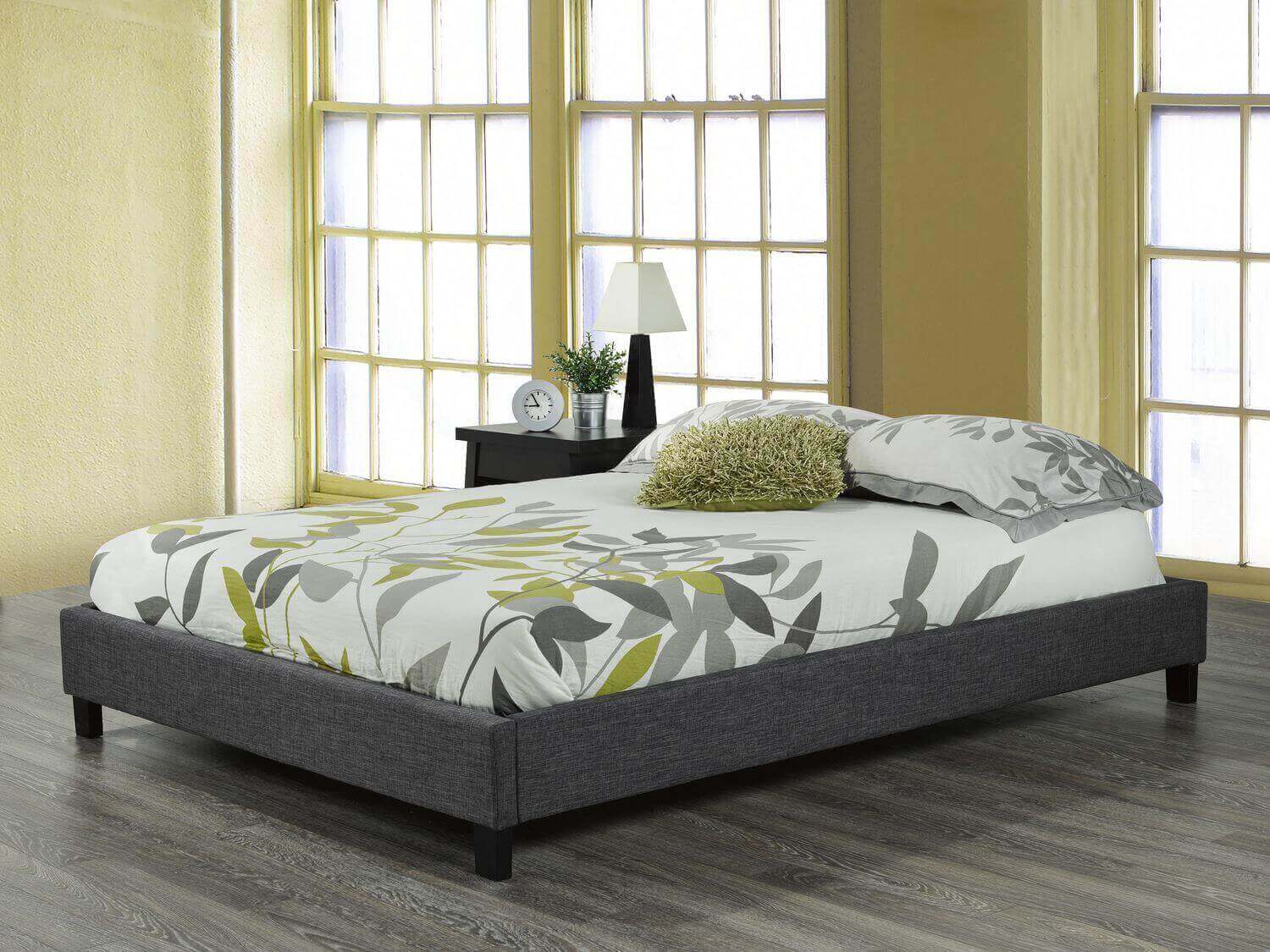 source: walmart.ca
Before going to the showroom to get a new bed, you should go armed with all the measures and dimensions of your bedroom. It is the usual rule of thumb to get the largest bed that your room allows to fit in, but it will only be effective if you know the dimensions and layout of your room already. The larger your new bed frame is, the more room will be there for you and your partner to get better sleep. Because the more space you have on your bed, the less likely it is to disturb the other person whilst sleeping.
Take the correct measurements and don't forget that the size of the bed includes both length and width. The bed frame should be 10-15 cm long to the height of the user or the occupants.
If you are planning to improve a multifunctional space, then sofa cum beds might be a suitable option for you as they offer more living space while you are not sleeping. The more space you will have around your bed in the room, the more relaxed you will feel.
Usage of the bed
source: sleepgeekz.com
Would you like to have a storage space under your bed? If you are kitting out to use a spare room, then could you join two beds together to have a super king-size bed for couples? Are you in need of a small kids' bed to last them for the teen years?
There are three types of beds that are commonly known and you will have to choose the bed frame according to the function that bed will have.
Bedsteads have bold and large frames. These are generally crafted from solid wood and have an impressive headboard and footrest to change your sleep experience altogether. These are normally covered with leather, velvet, or other luscious material to give you full comfort.
Divans with storage space underneath. These are more suitable for smaller rooms and offer a relatively simple and elegant style with a huge benefit of having built-in storage space.
Foldable sofa beds. These are the sofas that can be used as a bed by folding out enabling you to create a guest room by using a small space. Your space can be used as a living room in the day and as a bedroom in the night. 
Foundations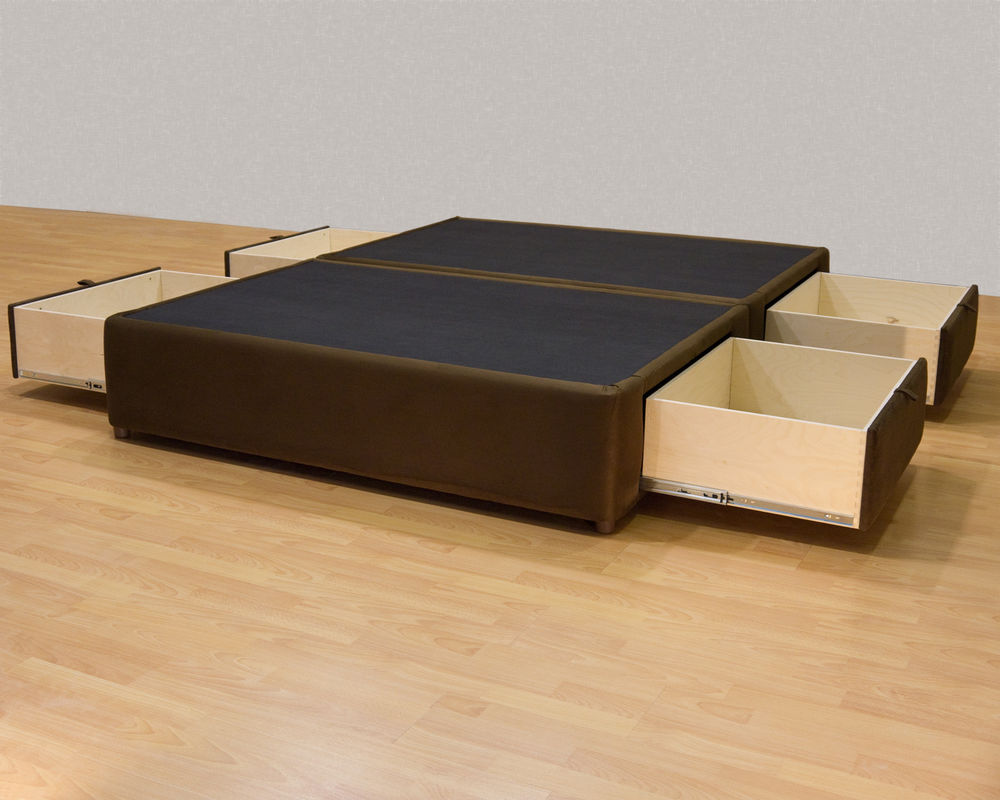 source: southforkfoodtruck.com
The foundation of a bed has wooden slats underneath and consists of a wooden frame covered with a cloth. The box spring is very similar to the foundation and usually consists of a sturdy wooden frame containing spring and covered with a cloth. The wooden structure provides a firm foundation to your mattress and the springs are meant to enhance the support for the mattress.
The only problem with the box springs is that they are often laid directly on to the floor and don't have any space for passaging air. This structure holds in moisture and can cause mold on the flooring. You can choose a box spring with legs to keep it a bit high from the floor.  
Slats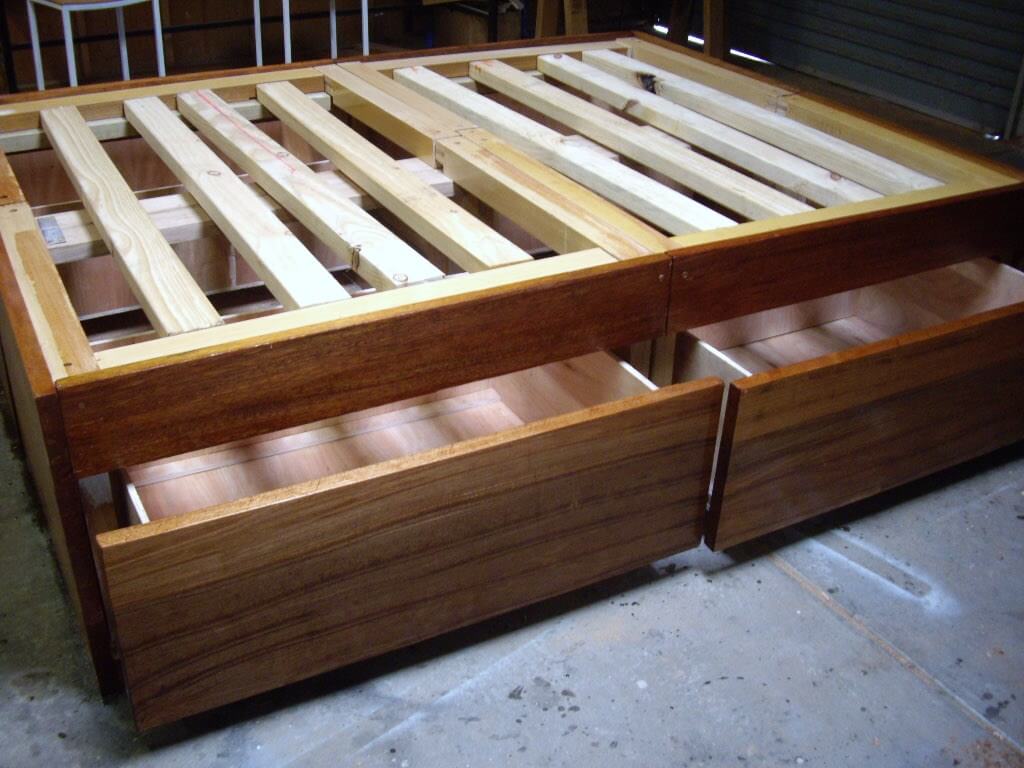 source: southforkfoodtruck.com
Among the other most important factors that are pivotal for choosing the bed base is slats. Though these are unseen once you put your mattress on the bed, slats can make or break the decision of your new bed base. The chances of wearing and tearing the mattress increases by the increased gaps between the slats. The slats should not be wider than 2.5 cm.
Budget
source: overstock.com
Know your budget and price range before getting into the showroom. There are so many beds for every type of individual and you can easily find a reliable and durable bed base for your budget. Whether you want a high-end and luxury bed, you are trying to use a spare room, finding the best option for your growing child, or want to treat yourself top-of-the-range, you will find plenty of options for every price range. It is a long-term investment and you should not compromise your comfort for anything. Don't rush into any decision, go to different places, try on different beds, and then make the final decision.
Support
source: theinteractivehome.com
No doubt comfort is essential while purchasing a new bed, you should give equal importance to the support that you need from the bed frame. The bed should be firm and strong enough for ample support for your body type. No solution fits all and the same goes for the beds. No single bed is suitable for all body types. Different people have different concerns and body types, that's why choosing a bed is totally a subjective decision. However, don't forget to take the opinion of your partner with whom you need to share your bed.  
Mattress
source: mattressfirm.com
If you have a multipurpose mattress that can be used with any type of bed, then you are good to go. The point is that your mattress should comply with the bed type to give you comfort and support that your body needs. Never buy your new bed without at-least thinking about the mattress as spring mattresses are best teamed up with spring beds and slat beds work best with foam mattresses.
Delivery
source: bargainsleepcenter.com
You should consider the delivery options as well while being on the budget. There are a lot of companies that provide free delivery at your doorstep if you purchase from their specific stores. You can also visit your nearest showroom to save the delivery cost. Besides this, ask from the sellers how they are going to deliver the bed- packed within a box or not. The bed can get damaged during the delivery process and your money will go waste even before getting the bed to your home. 
Make your decision wisely and choose the best bed that matches your requirements and needs. Make sure that you are investing in the right bed as this will be a long-term investment at liveenhanced.com.