Tree owners know that they need to take care of their trees and remove them when required. Landscape owners need to remove trees from their place due to some reasons. There can be different reasons for removing a tree, such as a disease, a dead tree, or a weak tree that can be dangerous to life and property.
Some people prefer removing a tree themselves, while others hire a tree removal service. Removing a tree yourself is dangerous as it can fall in any direction and harm life and property. Therefore, landscape owners should always hire a tree removal company to cut trees. Let us explore what you should know before hiring a tree cutting company.
Search online
source: offnews.bg
The best way to search for anything is to search online. You can take the benefit of the web to search a tree removal company. However, you get a list of many companies, but you need to choose the top 4 or 5 companies from the list. Selecting the top 4 or 5 companies can be tricky and challenging. You can visit their websites and check their services and follow further tips to find the right services for tree removal.
Licensed and Certified
The company you need to hire should be licensed and certified for the removal of trees in your area. Never hire a layman or even an experienced one without a license to remove a tree. Doing so can put you in legal trouble. You should search only for reputed arborists or tree removal services and ask them whether they are licensed before hiring them for tree removal.
Also, the tree removal company should be certified by the International Society of Arboriculture (ISA). A certified arborist or company is trained to offer tree services in a state.
Permit for tree removal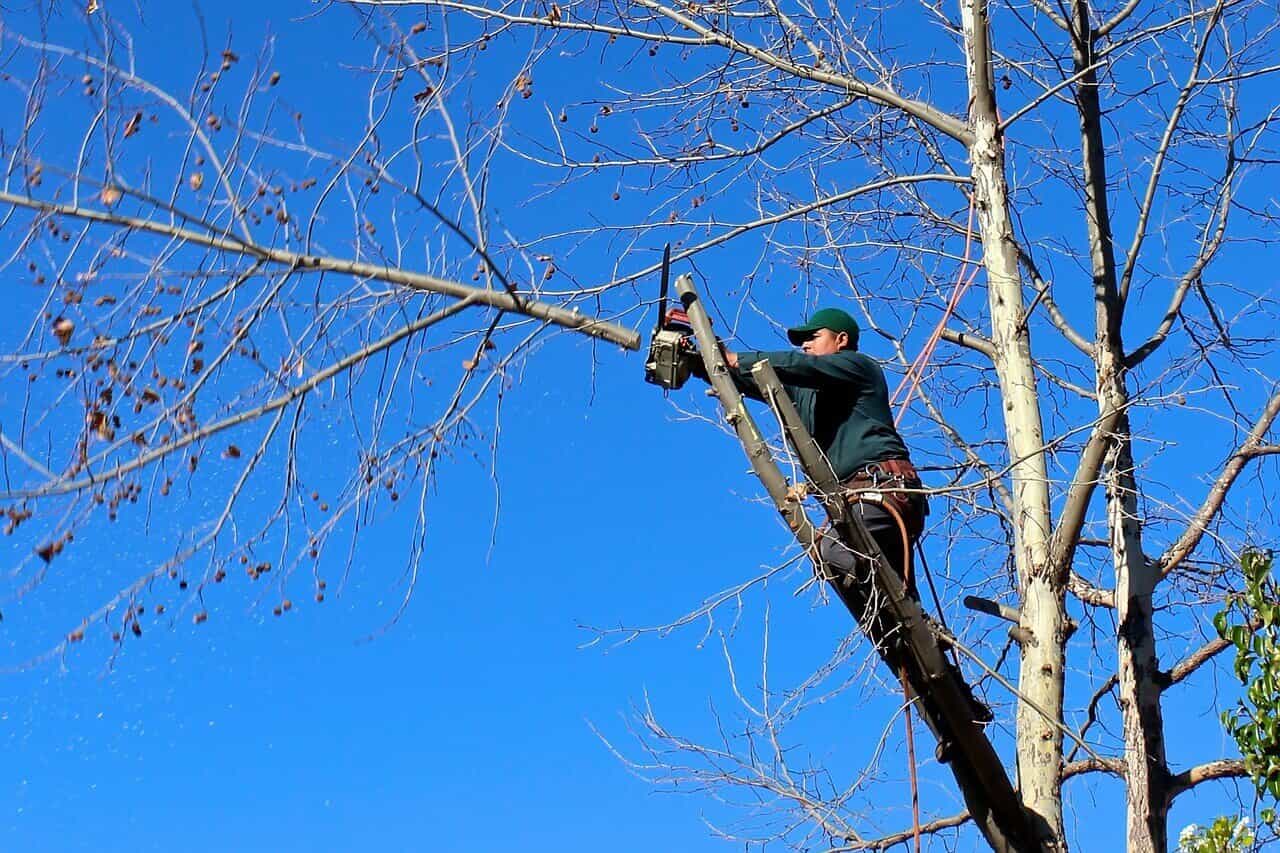 source: needpix.com
Some states have made it necessary to take a permit before removing any tree from your house or landscape. The government of a state or county can impose fines against any non-permitted work in their area. Therefore, it is essential for you to check whether the tree removal company has the permit to remove trees or not. Asking for the permit certificate can save you from the legal consequences of non-permitted work.
Insured Services
A business that does not have adequate insurance coverage is a service that you would not want to hire for your project. You need to make sure the business has workers' compensation insurance and liability insurance.
Liability insurance covers the damage done by the company to your home or property and the expenses.
Workers' compensation insurance is beneficial both for tree owners and tree removal company's employees as it covers all the injuries while they work on your property. Plus, it protects you from a lawsuit if something happens while the company is cutting down trees.
Ask for referrals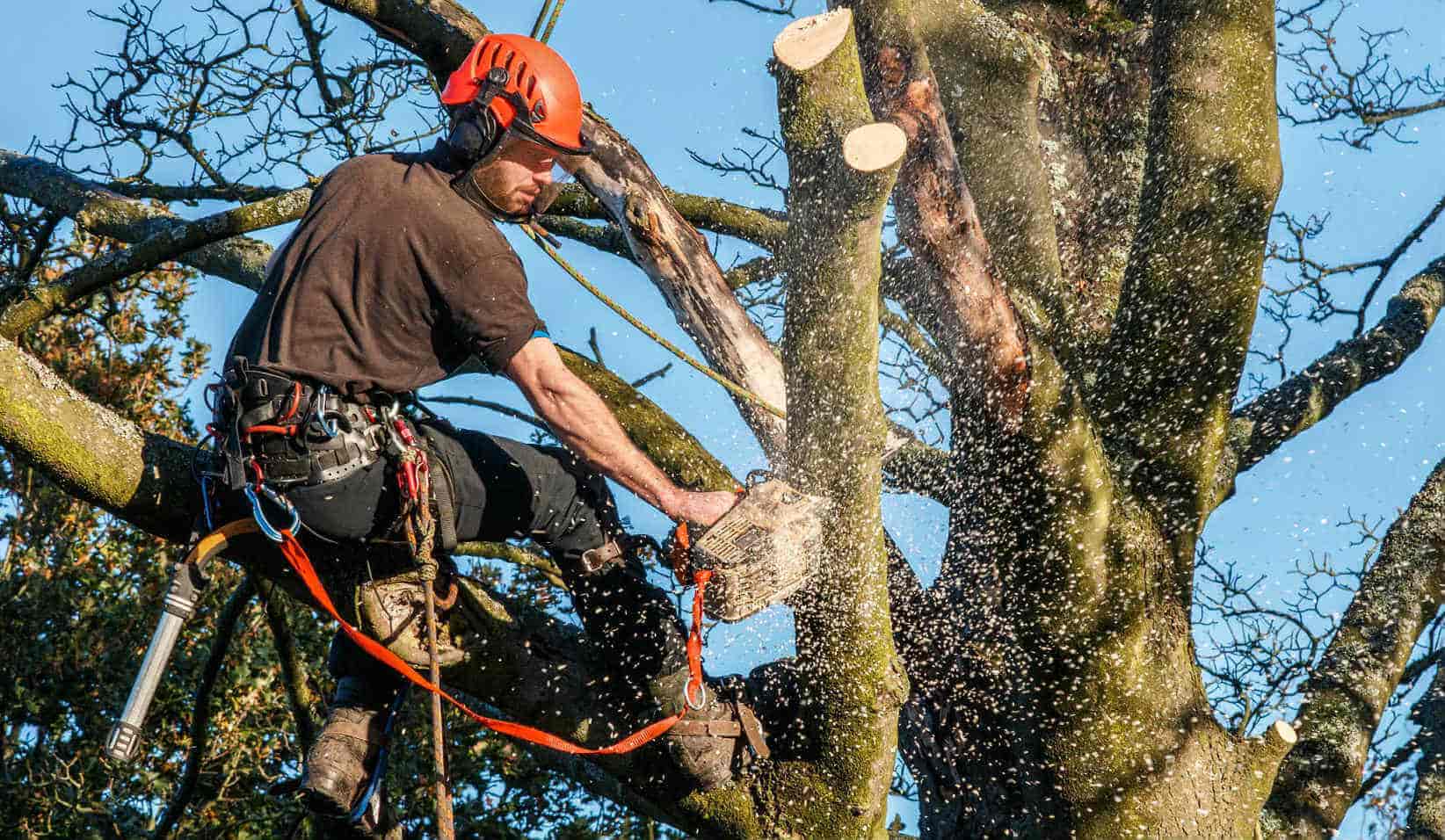 source: inflatablesmaster.com
You should not hesitate to ask the companies to show you the references for their work. You deserve to know what to expect and how other people feel about the services provided.
Remember, the company will perform work that, if not done correctly, can cause a heavy tree to fall on your home.
Equipment they use
You want to make sure that the company has all the necessary equipment for the job. Talk about exactly what you need to do to the best of your ability. The company may not even accept your particular job if you need a special type of equipment without it.
Additional services
Sometimes you hire a company, and they cut the tree in your landscape and leave it at the place. If the company does not offer complete removal of the tree from a place, you need to do it yourself or hire another service to remove the cut tree. If you want the tree or branches to be mulched for your garden or cut and stacked for firewood, be clear about your wishes and expectations upfront.
If possible, make sure those details are written in your contract and remember that you can pay more for those services. It is important to know what are the expectations of your contract and whose responsibility it is to clean up after the job is done.
Stump Removal Service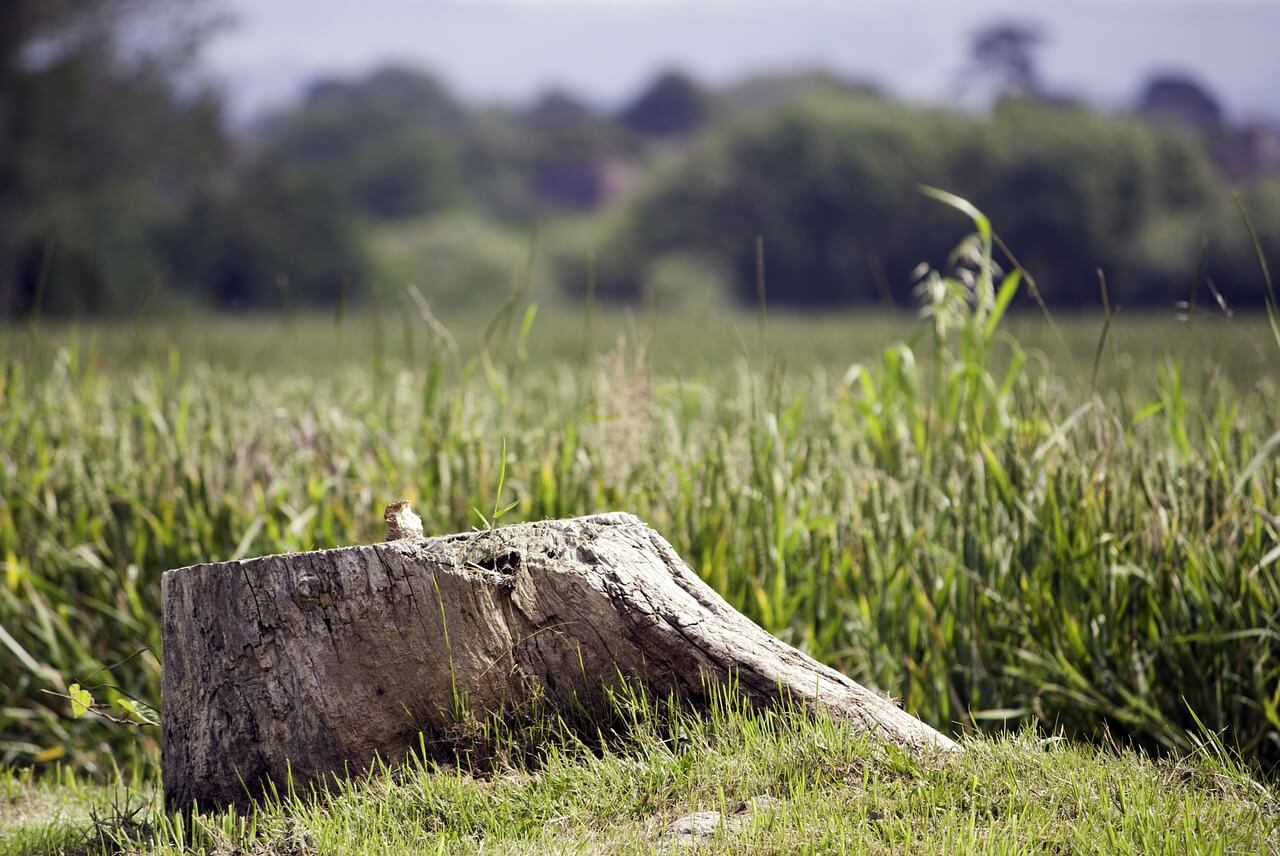 source: needpix.com
Some companies do not offer stump grinding services that you need to get done by another company. Therefore, it is essential to ask the companies whether they offer clearing of landscape and stump removal services. Remember, you cannot use the space for any other purpose until the stump is there in its place.
Top Cut Tree services offer a wide range of tree removal and arboricultural services in Sydney. The company also delivers landscape clearing and stump removal services after cutting the trees. Landscape owners in Sydney and surrounding areas trust Top Cut Tree services for maintaining their landscapes clean and green.
Timings
If you are not free in the daytime, you might need a company that works on weekends or even after 7 in the evening. Therefore, it is essential to ask the companies you research whether they offer 24-hour services or they work only in the business hours.
Final Words
Taking care of a tree is more than just branches and leaves. There are many things to think about before a company removes a tree from your backyard. In cases of tree removal, it is more important to do your research. Find out everything you can do about the company, the service you need, and your property.
What may seem like simple tree removal can be very expensive if the damage is done by the contractor. Use resources such as verified reviews from your neighbors and friends, and ask lots of questions. Following the tips in this post can help tree owners to find a reliable tree removal company.