Are you moving out of your rental property and looking for cheap end of tenancy cleaning in London? It's important to end things with your landlord on a good note, so you can get your full security deposit back. There are steps you can take to achieve this goal. Scroll down for all the details.
Key Takeaways on Getting Your Deposit Back
Clean every nook and cranny

Remove stains from furniture and carpets

Check the readings on your gas, water, and electric meters

Unclog any clogged drains

Replace dead light bulbs

Fix any damage

Check out your agreement to ensure you're not missing something
Review the Agreement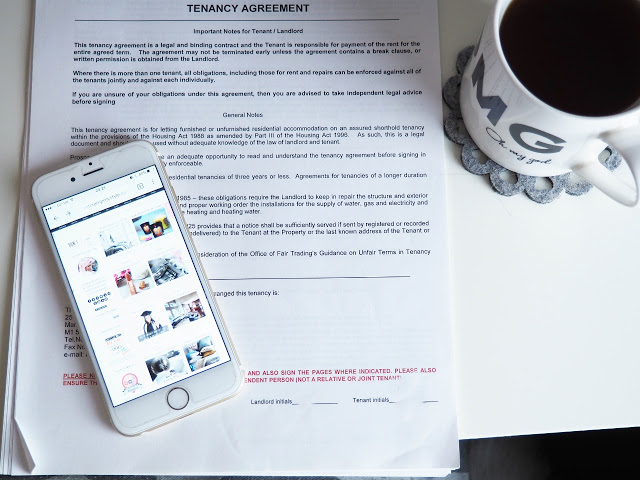 source: pinterest.com
The agreement will provide details on all the things you are allowed and prohibited to do on the premises. Anytime you want to make alterations to the walls or fittings, you can refer to the lease for more info.
For example, if you want to give the walls a fresh coat of paint before you move out to increase your chances of getting your deposit back, you should email your landlord.
Emails are the best way to err on the side of caution since they provide proof of your conversation. That way, if you decide to implement the changes you planned for and get your deposit rejected afterwards, you can make a claim.
Check the Inventory
Hopefully, when you moved in, you and your landlord took a full inventory of the rental property. This document should state if the place is furnished and list each and every appliance it comes with. There should be info about the state of the furniture, cabinets, floors, if the walls have cracks, etc…
This paper can serve you to verify every detail now that you are moving out and you have probably forgotten certain aspects of that inventory. Go through it and see if you are missing something. That way you can make sure you get your deposit back.
Clean the Place Well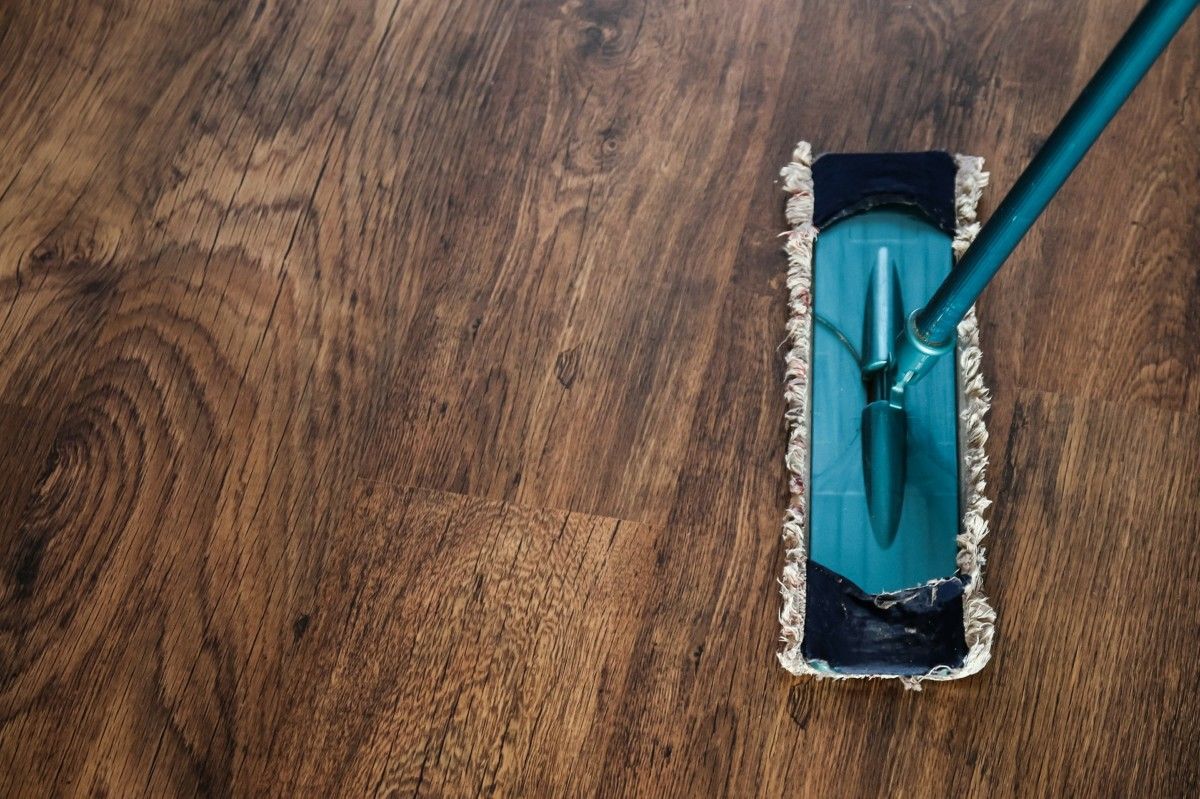 source: pinterest.com
It goes without saying that if you want your deposit back, you should clean the rented property from top to bottom. And do it well.
After all, you've spent the past months and even years in that place. You ought to give it a good brush as you are leaving. If you are unsure what's involved in an end of tenancy clean, be sure to make a checklist to go with.
Don't forget to remove any stains from your furniture. Scrub the bathroom too. You want to get in all those hard-to-reach areas like behind the toilet and under the sink. Keep in mind that you should clean and polish the inside of cabinets and drawers. If you don't have enough time for this, it's best to hire an end of tenancy cleaning company.
Fix Any Damage
Keep in mind that any damage that you made that could have been easily avoided will be taken out straight from your deposit. To prevent that, either report the damage to your landlord as it occurs and work it out together or fix the damage yourself.
For example, if there is a broken window that needs to be patched, now is the time to take care of it. If there are pet scratches on your sofa, don't leave them hanging in there, see to them.
Understand "Fair Wear and Tear"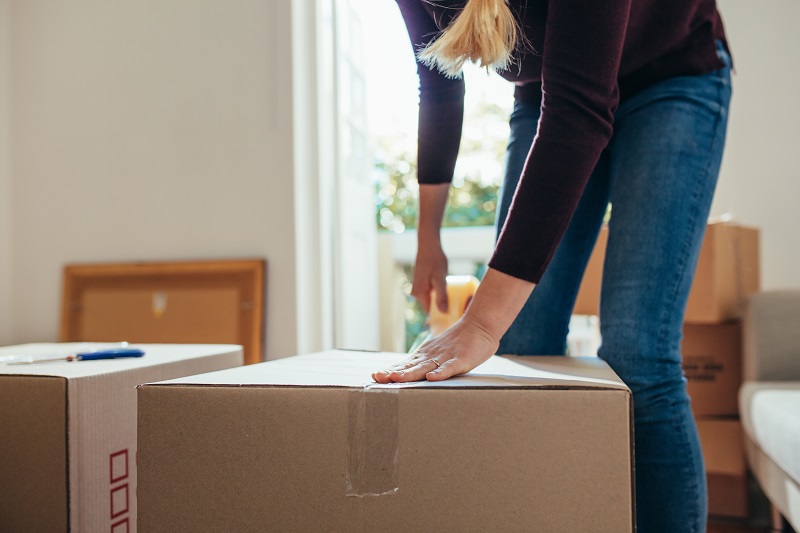 source: pinterest.com
And since you will be repairing any damage you may have caused during your stay, make sure to familiarise yourself with the concept of "fair wear and tear". A lot of landlords will use this term to keep the security deposit to themselves instead of returning it back to the tenants.
There are some variables to consider regarding fair wear and tear. These include the initial state of the property and the quality of the materials used, the length of your tenancy, the age of the renters and the number of renters.
And since everyone will have a different perception of how much gradual deterioration is acceptable, oftentimes it is left to the homeowner's discretion. It's best to take photos of the premises at the time of moving in that will serve as evidence when you move out. If you don't have any pictures, it will be difficult to prove anything.
Clear Bathroom Drains
A clogged drain might become the reason you don't get your deposit in full. Don't let this simple mistake ruin your moving-out process. Take measures. Supermarkets and drugstores offer a variety of drain openers. Not to mention, you can make your own solution using white vinegar and baking soda.
But do keep in mind that it works for mild clogs only. If the problem is more involved, you need some heavy-duty commercial product.
Check the Meter Readings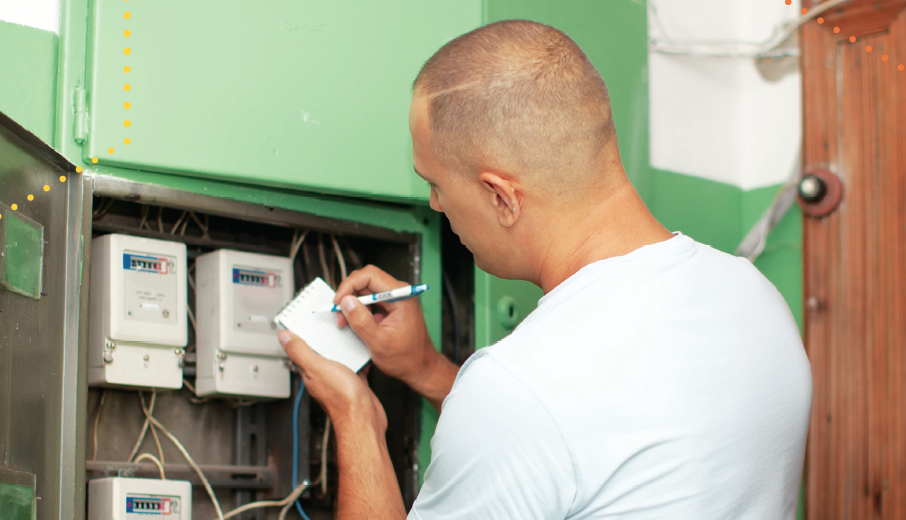 source: pinterest.com
As you are ready to vacate your property, you should check and keep a note of the water, gas, and electric meters. Don't forget to put the date on which they were taken. Give those readings to your landlord and supplier. Keep a copy to yourself as well and provide pictures as necessary.
If you don't know which meter belongs to your household, check your utility bills. Make sure the numbers on the bill match the numbers on the meter unit itself.
Remove Stains from Furniture
If you can see stains on your furniture, then your landlord will likely do so too. You have to eliminate them before you move out. There are special cleaning products designated to remove different kinds of stains. You can also make your own cleaning solutions with ingredients hanging around in your house like mild dish soap, baking soda, and white vinegar, to name a few.
If you have no expertise in removing stains, you had better call in a professional cleaner. They will not only have cutting-edge cleaning supplies but also the knowledge and skills to get the job done to a high standard.
Clean Your Carpets
source: pinterest.com
Some carpets and rugs can be washed with water and mild soap. Others are delicate and need special equipment or dry powder. Before you even begin, it's crucial that you consult the label. It will hold all the valuable information on what products and machines can be used. Feel free to hire a portable steam cleaner that can remove stains and safely disinfect your pieces.
Replace Broken Light Bulbs
Needless to say, if there are any dead light bulbs, they have to go. Swap them for new ones. This is one of the easiest jobs that you can do all by yourself. It's also less expensive to do as compared to some of the other points made in this article.
All in all, there are plenty of things to consider before moving out if you want to get your deposit back. Some of them are common sense, so it shouldn't be difficult to implement.
In summary, getting your deposit back requires attention to detail and following specific steps such as reviewing your lease agreement, checking the inventory, and cleaning every nook and cranny. It's best to fix any damage that you may have caused during your tenancy and familiarize yourself with the concept of "fair wear and tear." Additionally, don't forget to check the meter readings, clear bathroom drains, and replace broken light bulbs. And when it comes to carpet cleaning, make sure to consult the label and hire a professional if necessary. If you're short on time or prefer to leave it to the experts, Skycleaners is among the best and most affordable cleaning companies in London. You can contact them at 83 Drapers Rd, London E15 2AZ, United Kingdom or by phone at +44 7879 101049.