We bet you cannot think of the place where you cannot use wood as the décor element be it home or workplace or any other place. Wood is everywhere and the elegance it brings to the décor is unlimited and unmatchable. But have you ever thought of using the wood stump directly into your décor? Yes, it can be possible. Live Enhanced brings you some super elegant tree stump side table design ideas that can be a unique addition to your place.
source: amazon.com
Let us start with this rustic tree stump side table that is purely natural and is a great statement piece to your living room. We bet you wouldn't resist adding this to your décor as it brings a sense of elegance, creativity, and sustainability to the place. This side table can be used indoors as well as outdoor because of its versatile look.
source: pinterest.com
source: diyselfi.blogpost.com
This real cedar log doesn't need any processing or additional finishing to be kept as the side table. The log itself brings elegance to the place and it is huge this can be used as the coffee table. It works best as both the tables but its size makes it more ideal for the coffee table as it has a soft texture that can be added easily to the living room.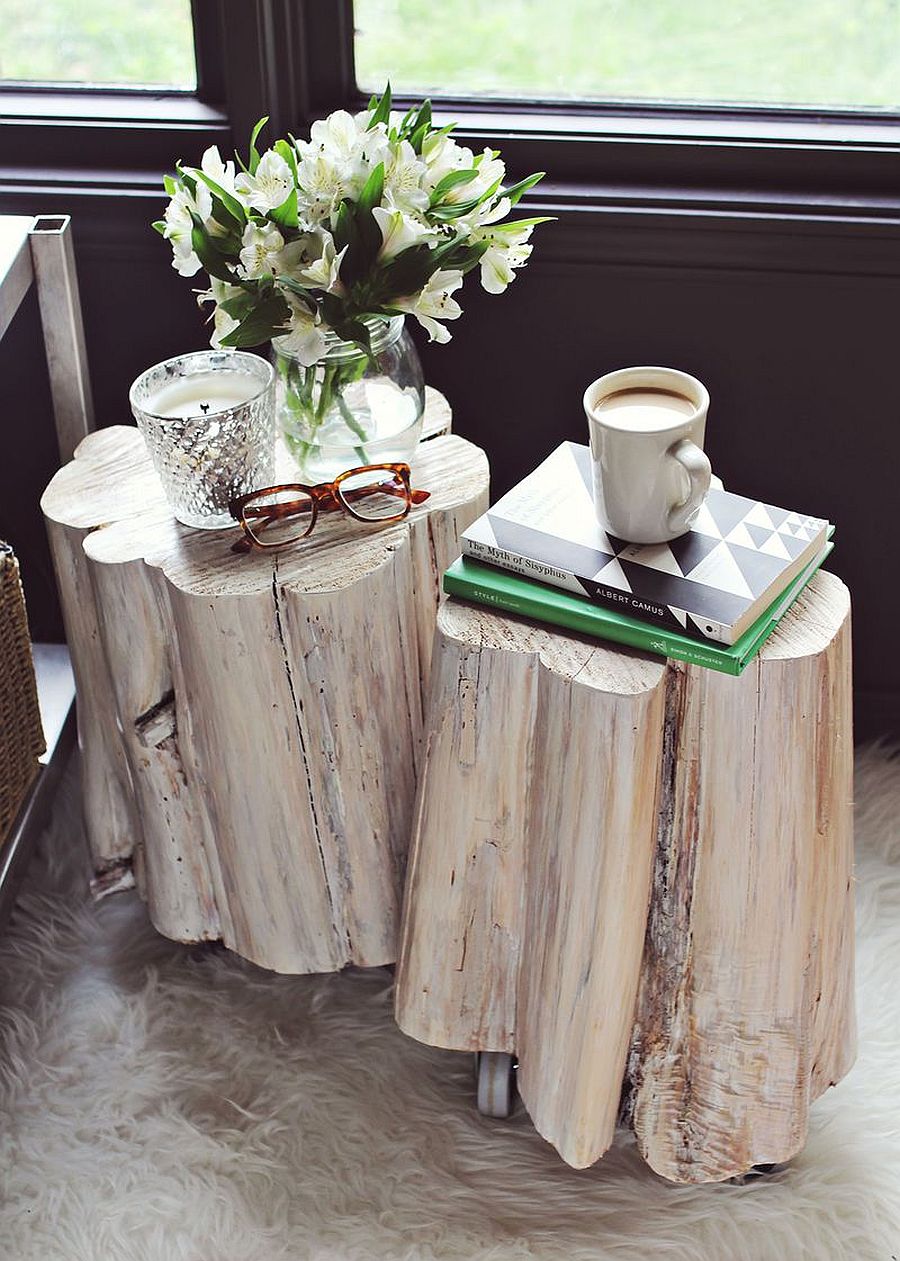 source: decoist.com
source: amazon.com
This side table is best suited to use as a side table and having your cup of coffee on a lazy morning. The size of this log is perfect to keep some books and your favorite plant. This is the best addition to the room where you don't have to keep many things and can be used as an additional table. Also, this can be added to your room that has rustic décor full of wooden elements.     
source: pinterest.com
source: etsystatic.com
Tree stump brings an aura that is both modern and rustic and you cannot neglect the feel it brings to the place. The best part of the tree stump is that each and every piece is unique and it is difficult to find the piece that matches the beauty of the existing piece. Look at this tree stump side table on the wheels rocking the décor. This set of two side tables having light hue is all you need for the décor.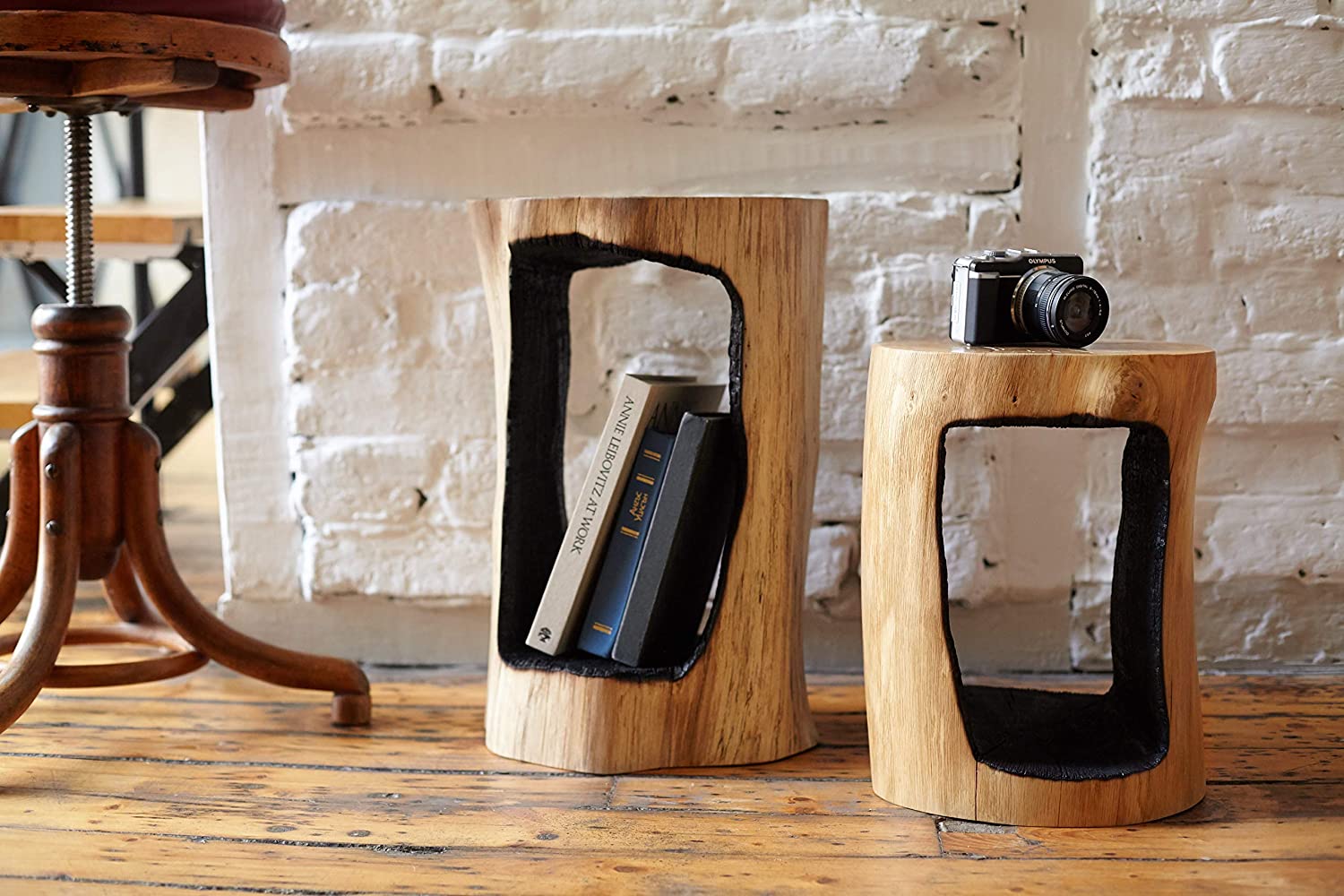 source: amazon.com
source: ebuy.com
Mixing and matching traditional elements with modern elements or matching the natural elements with artificial ones. Look how elegant and classic piece of furniture this tree stump looks when paired with the glass tabletop. The circular glass on the stump can match any of the expensive décor added by you. This best works as the central table or the coffee table in the living room.
source: pinterest.com
source: pinterest.ch
As we said earlier, it is difficult to imagine a place where you cannot use wood as the décor element. Likewise, it is difficult to imagine a material that doesn't look good with the wood. Look at this cute little side table where the tabletop is made up of wood and the legs are made of iron or other metal. Smooth curves look even more beautiful and make this table a great addition to your bedroom or the living room as the side table.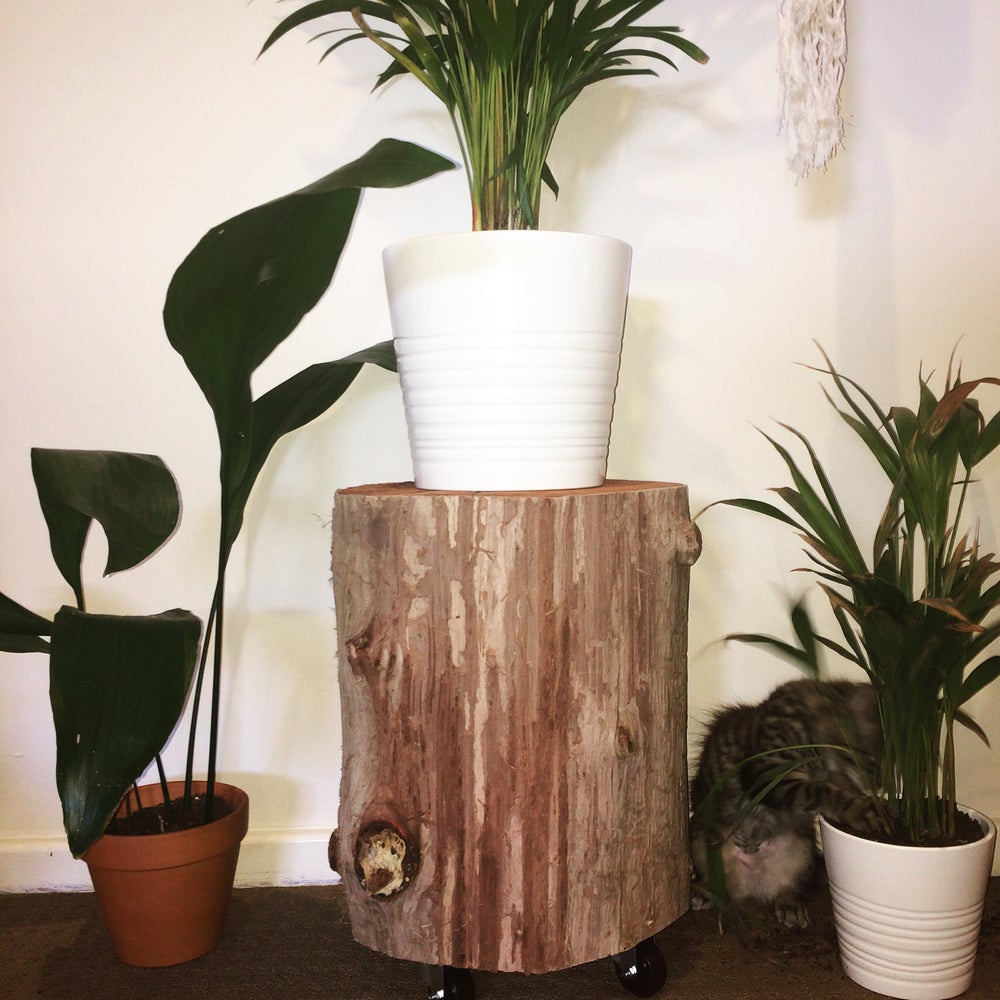 source: bigcartel.com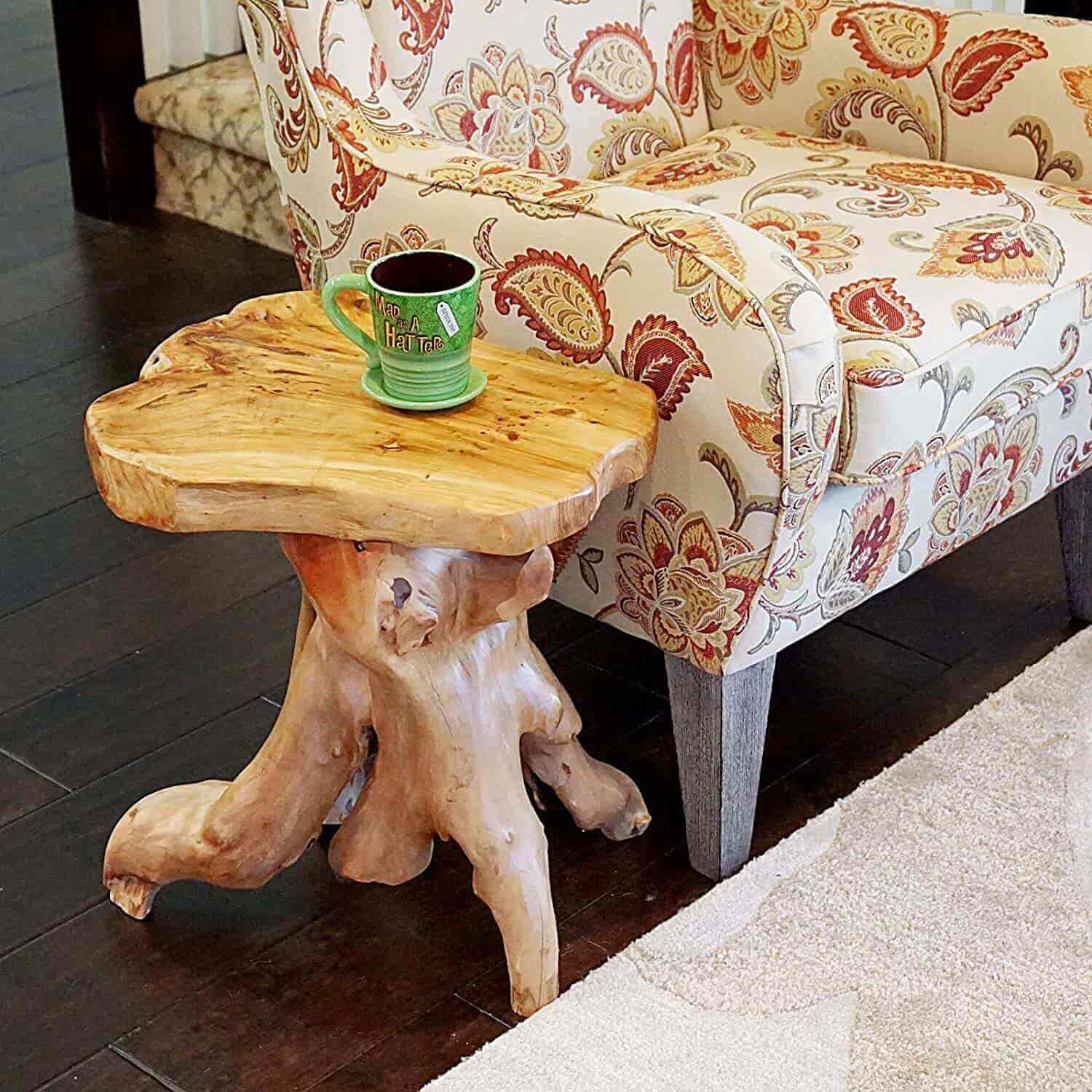 source: amazon.com
We earlier saw that a simple log can be used as the side table but to match the surrounding modern and creative décor, you can also add some creativity to this simple log. Here, the middle portion is burned and a hole is carved inside the log and beautiful space is created to store books and other essentials. We can't get over the beauty of this side table. This also gives a beautiful color effect as it is all black from inside and natural wood from the outer surface.
source: theeverygirl.com
source: vipcoffeetable.com
This hardwood table is so big you can use this table as the coffee table and you will never regret your decision. This is created by using the natural live edge of the tree sab and is supported by the iron legs. This rustic table can be used for coffee, flowers, or a large bonsai tree.