Hair coloring brings up an entirely new spectrum of bronzes, coppers, shades of red, chocolates, blues, and other colors! With so many alternatives, these are among the most popular hair color trends right now. You have the option of going soft, delicate, natural or bright, colorful, and every color of the rainbow!
Always ask your hairstylist to see what they consider would look best on you. They are trained to match you with the most pleasing color! So, before your next hair appointment, have a look at these stunning images of the trendiest hair color trends for 2022!
Rainbow Prism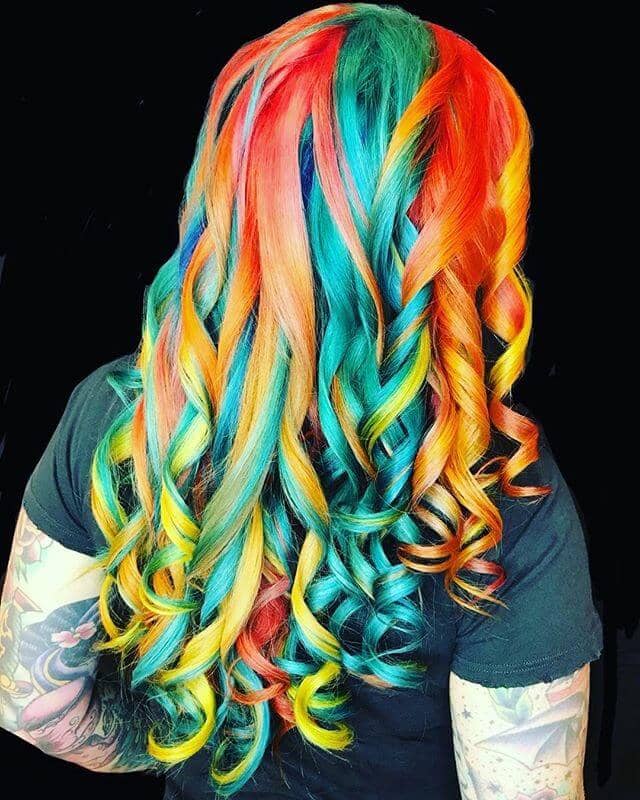 source: pinterest.com
For years, the rainbow prism hair color trend has been popular in nails, and now it's hair's chance to get a colorful makeover! A multi-faceted prismatic hairdo may be achieved in a variety of ways. Your stylist can utilize the brushwork halo prism method to get a wonderfully blended appearance. If you like rainbow nails and accessories, why not attempt a prismatic rainbow hairstyle?
Rose Gold Pink
With an all-over rose gold tint, you can ask your stylist for a stunning new style at any time of year. Rose gold hair color makes a striking statement with its rich shade and glittering shine. Furthermore, because it is a multi-dimensional hue, it contains built highlights and outtakes to provide a pleasing and dynamic look. Even better, if your hair is naturally blonde, you may experiment with the all rose gold tint at yourself.
Buttery Blonde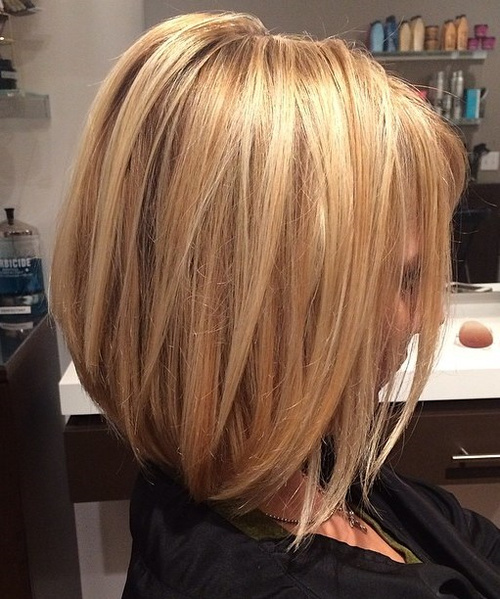 source: therighthairstyles.com
You've probably heard the adage "butter makes it better." We believe that to be true, especially when it comes to hair hues like buttery blonde. If you want to brighten up your strands, this blonde shade ticks all the boxes: it's dimensional, well-blended, and completely Instagrammable.
Purple Ash
Ash purple ombre hair color trends are a great option for women who desire exciting hair that lets them showcase off their personality. The style is strong and will draw attention to your hair and texture. Ash purple has a metallic tint, and it is a hue that is difficult to keep and fades quickly.
You can use this trending hair color with lighter hair for a more integrated look, or just a few streaks. You may also make a statement with rich balayage or match it with darker locks. The final outcome is daring yet fashionable, and ideal for the woman who wishes to stand out in a crowd.
Ginger Touch
source: pinimg.com
The popular hair color trend of copper has begun a new round in 2022, and it is currently collaborating with long brown hair. In the coming days, the foundation is a dark blonde or brownish tone that is revitalized with copper-red overtones. This generates a rich strawberry blonde hue that is suitable for anyone who wants to experiment with copper-colored hair but doesn't want to take too many chances. Ginger touch, by the way, looks really good on ladies with pale porcelain complexions!
Layers of Chocolates 
During this season, most of us choose to dress in darker hues. Allow yourself to be enticed by a bar of luminous and warm chocolate at the onset of 2022. We recommend going with chocolate brown, which will be a key hair trend in the following months. The chocolate brown color is highly wearable. A haircut on chocolate brown hair with warm highlights that will beautify our winter 2022. It is cheerful, but not dull, like a traditional brown.
Lilac Pastel
source: behindthechair.com
Lilac is the wilder sister hue of purpley lavender, which is also one of the hottest hair color trends of 2022. It's the ideal combination of pink, teal, and purple tones.
Lilac can be light pink, vibrant, pastel, electrified, or neon. This awesome color may be used to complement your natural skin tone or as an accent color for a more daring appearance.
Lilac is also an excellent complementary color for all tones of silver and blonde hair. Because it's a faint, pale color, it won't linger long on your hair. Enjoy it while it lasts!
Frozen Blue 
Hair colors trends 2022 that are loud and bold are spending time in the limelight, and frozen blue is a shade that is difficult to overlook. It may be a revitalizing color that adds youth to your appearance. It is ideal for people who prefer a colorful style, but it may also be toned down with highlights or an ombre technique. Remember that since this color is so eye-catching, it will bring a huge amount of attention to your hair; thus, make sure it's in great condition because any roughness or splitting tips will be exaggerated.
Black Crow
source: pinterest.com
We believed this hue was extinct, yet here it is again! Crow black hair color will return and become a hair trend in 2022. It is ideally suited to the autumn and winter periods. In addition, while any woman can wear it, we encourage the crow black hair color trend, specifically for those with light skin, as it may create too much disparity between the shade of the hair & the complexion. This significant color difference would be unappealing…!
Mocha Shade
The hair color trends for  2022 are inspired by our morning coffee, because: This is already worn in rich, deep mocha colors. This is why the style is named Dazzling Mocha, with glossy referring to the high-gloss sheen that now completes the contemporary brown hair color trend. This may be accomplished by using a thick moisturizer and a few drops of oil, or by going to the hairdresser on a regular basis. This is a tint that replenishes the color of the hair, giving it new radiance and gloss.
Burned Caramel 
source: hairstylehub.com
Caramel hair color is one of the most fashionable highlights colors today since it looks good on blondes, redheads, and brunettes. Black hair with caramel highlights provides a great contrast of colors that isn't too extreme. Caramel blonde or light caramel brown hair is ideal for girls who wish to experiment with less contrasting solutions that rejuvenate the skin and brighten the eyes.
Two-Toned Hair Tone
Two-tone hair will be one of the primary hair color trends for 2022 spring and summer. Prepare to tumble for two-tone hair, whether it's renegade hair, shading, or even the cash part. "With this trend, we don't modify anything; instead, we sublimate what's already there!" This year, we will emphasize contrast, particularly in the shape of the face. The idea is to introduce light in at least four tones of contrast. The two-tone trend creates an instant wow factor and a dewy glow.