If you have successfully completed a tailoring program and have begun your own business, you must try to employ custom clothing labels. You should start spreading the name of your business with the first garment you design and sew.
When you first start out as a designer, word of mouth is your most powerful tool for building a devoted customer base. It will evolve into a fashion brand over time, and there is a chance that a major fashion house will purchase your brand name and concepts in the future.
Types Of Custom Clothing Labels
source: rapidtags.com
It is important to examine the many sorts of labels so that you can select the ideal one for your business. The key consideration when selecting a label type is the elegance of your design. Some custom clothing label styles will not work if your design is too detailed. The following are the variations between label types:
Woven Label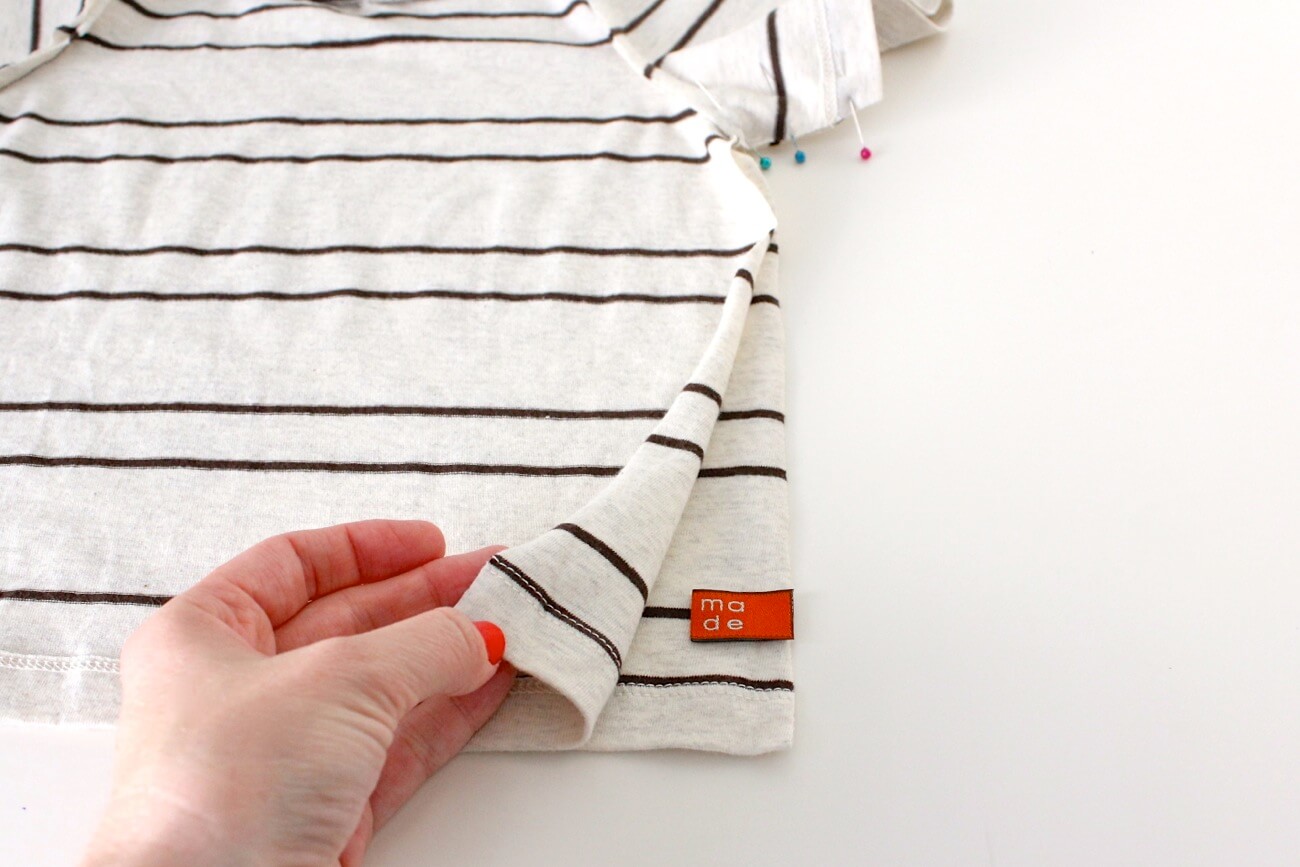 source: madeeveryday.com
Woven labels are the most commonly used form of label for clothes and apparel because the thin, delicate thread used enables more depth in text and designs on your label. Woven labels should be thick and made of high-quality yarn. They are quite popular owing to their low cost! 
Heat press Label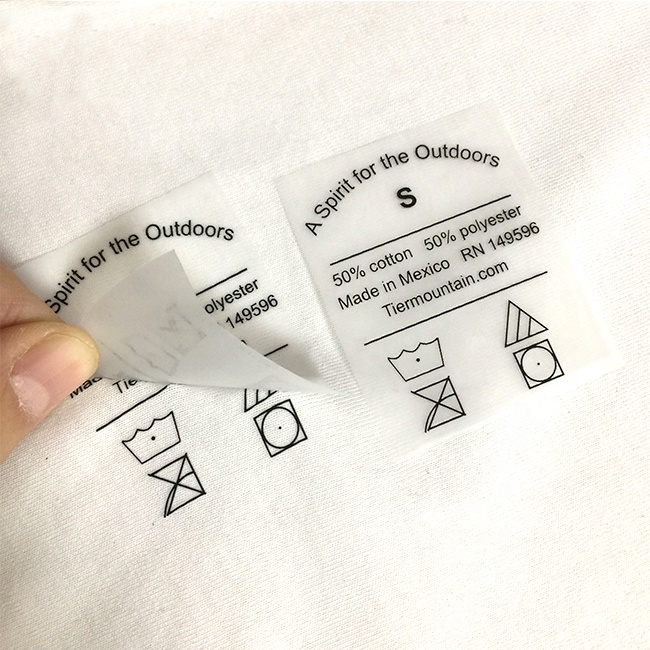 source: aliexpress.com
Heat press labels provide the least amount of friction between the material and your skin, making them the most preferred choice for athletics labels. The primary concern with heat press labels is that the color can often rub off over duration due to direct touch with flesh.
Printed Label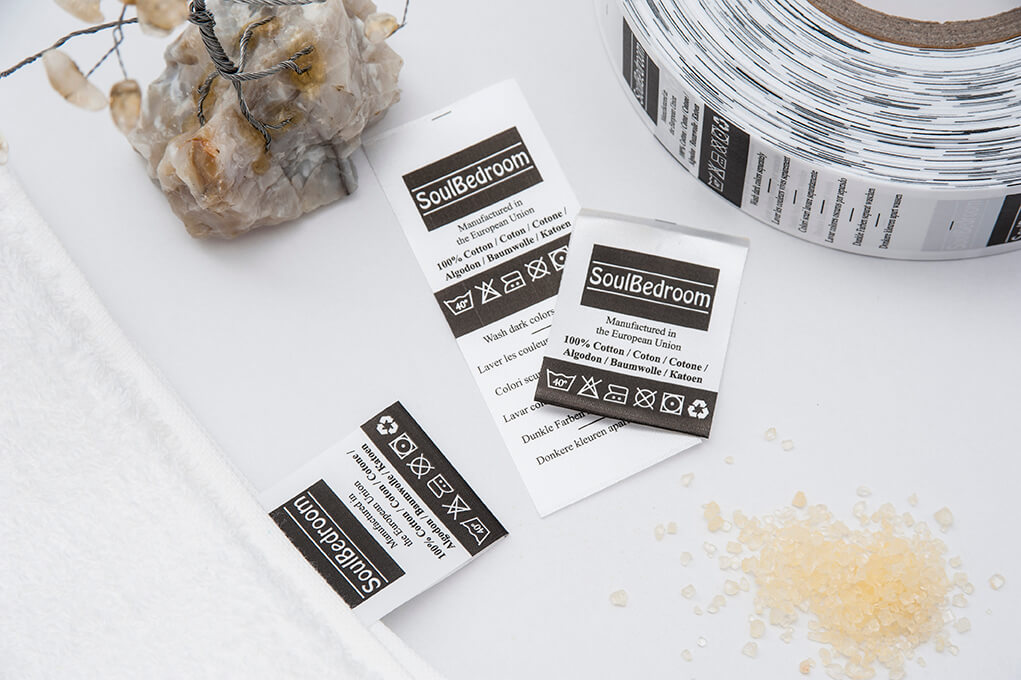 source: bg.com
Printed labels are often affixed to the inside of garments. They are frequently imprinted with a care guide or the sizing of the apparel. Printed labels are often used as care labels.
Hang Tag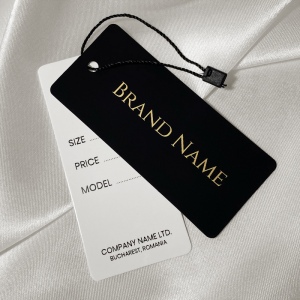 source: bestlabels.us.com
Hang tags are not directly connected to the object or garment; instead, they dangle from a string and offer information such as the price, care directions, supplier, or material. Hang tags are often bigger than labels affixed to a product, allowing them to include more specific information. Hang tags are the first thing a client will check for when contemplating purchasing your product since they include the majority of the vital information.
Tips & Tricks For Perfect Custom Clothing Label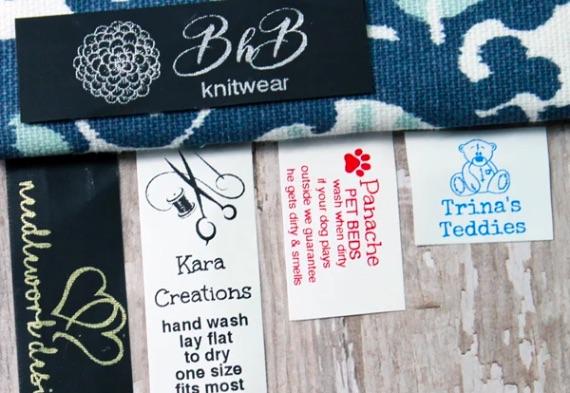 source: shopify.com
Iron the label- If you decided to order a stick-on label, ironing it on the T-shirt will be the most convenient alternative.
Stitching- If you made the label yourself or purchased it from a manufacturer, simply sew it on all four sides with a basic line stitching. If you wish to use the label as a tag, stitch one side into the beveled edge of the shirt/T-shirt and leave the remainder exposed.
If you are unfamiliar with the process of producing personalized clothing labels, it is always a good idea to get assistance from a professional and also get more ideas at Live Enhanced.