Introduction
By combining rustic wood and wrought iron furniture with vibrant and colorful fabrics in color, Mexican architecture brings an exotic look to an environment. Its components are exquisitely crafted and taken together; it provides a home a comfortable and inviting atmosphere. We also recognized many style features that stand out and enjoy them all as icons of Mexican interiors! It adds in color and interest, implemented in eclectic, traditional, or even industrial styled environments.
Textiles.
source: livingtextilesofmexico.com
Known for exquisite embroidery and homemade sewing, the Mexico design element textiles incorporate both color and pattern. Shared as spreads, accent pillows, or wall hangings, these accessories provide a gorgeous international connection to any room. Oaxaca keeps several crafted beauties from tribes such as the Mixtec and Nahua. Cheerful and fantastical alternatives for a place are Otomi patterns, usually animals. This lovely floor lamp from Stray Dog Designs with Otomi shade might fit in vibrant colors or all white for a kid's room or any space in your house!
Mexican Tiles.
Mexican designs also widely use hand-painted tiles to bring personality to a room, be it a backsplash or a staircase in the kitchen. To experience the true essence of Mexican house designs, you may integrate this aspect into your home. Perhaps the nearest you can come to Mexican influenced architecture is Mexican tile highlights. It brings life to floors and walls by using the bright colors and designs of wall panels or the more subdued and modern look seen in recent concrete mosaic tiles. Via tiles, individuals have been willing to get a practical and beautiful effect on floors.
source: outdoordesign.shadowlightghosts.org
Mexican furniture.
It is no surprise with an expansive leather industry that this finish is standard in modern Mexican interiors. Equipage pieces are perhaps the most known ones. A woven wooden foundation made of bronzed pigskin and Mexican cedar strips makes the benches, sofas, and tables sturdy and comfortable. This handmade leather furniture, along with authentic Mexican charm, provides a rustic feel to any room. Other typical Mexican chairs adopt light and airy styles to fix extreme temps.
Vivid colors.
Build in the Mexican style never diverts attention from color. You can hope to see hot pinks, golden yellows, and turquoise shades from the façades of colonial-influenced houses to local sculpture. A society promoting bright colors is illustrated by the traditional striped fabrics called serapes for design house Mexico. These make for stunning throws or couch covers that will surely give your homes a pop of color. 
Using paint is a convenient and straightforward way to distill your home with color. To saturate, pick an elegant feel. Balance bold choices based on muted shades of furniture/furnishings reduces the tendency to pump up the power of a full-time space.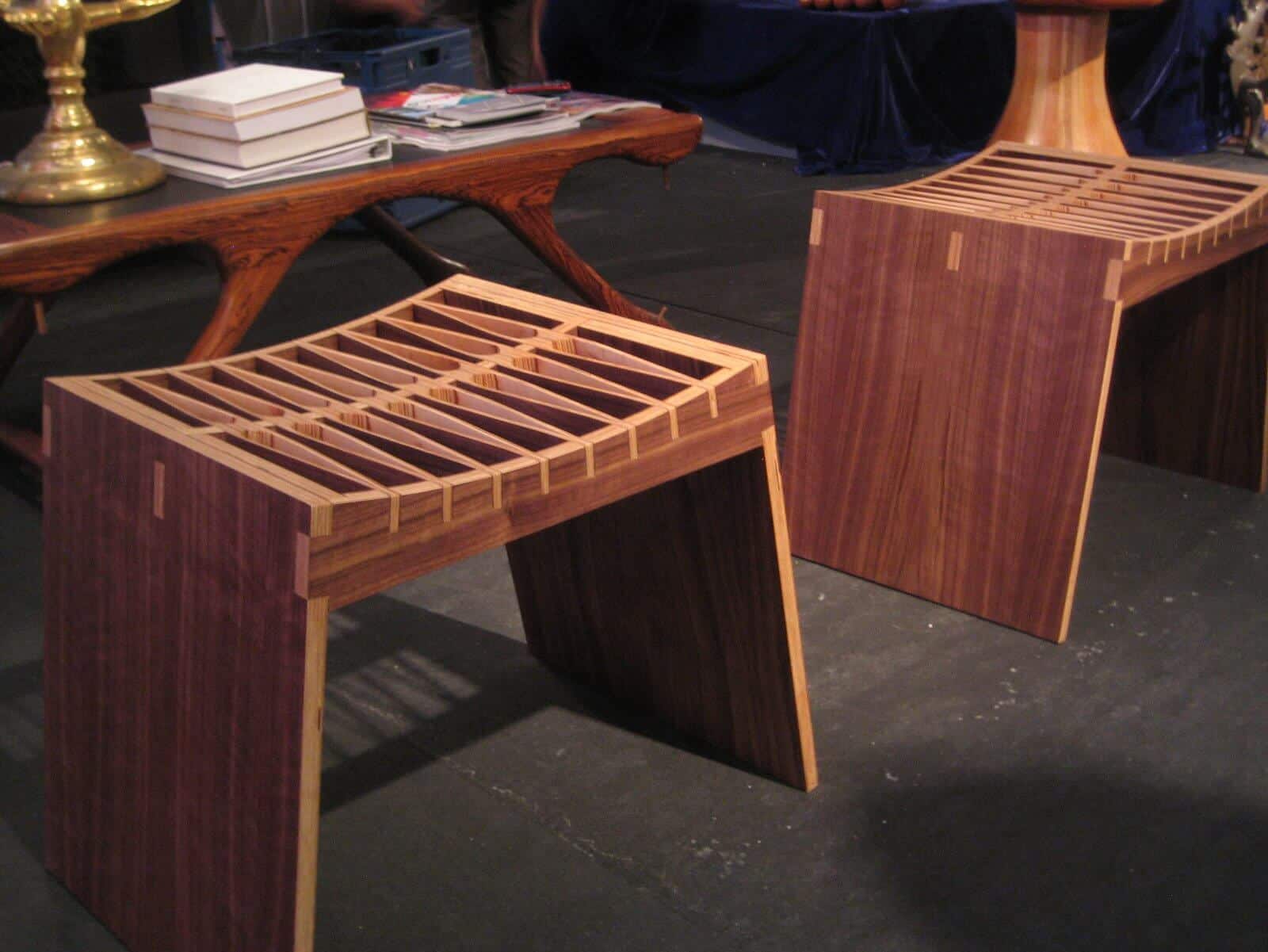 source: dwell.com
Greenery. 
A close relation to nature also characterizes Mexican interiors, and that is why plants and vegetation are commonly used in their décor. And exotic or other vegetation blends in well with the vivid and new colors for which Mexican architecture elements are recognized.
Medical wall decoration.
The Mexican design influenced room would need a splash of bright color to serve as a fitting backdrop for its objects and accents. Rich, earthy colors such as brick or clay may be appropriate shades to use. More neutral hues like sand or taupe may also be picked. Mexican walls house a wide range of decorative features with ornate cases, or pots, hats, and other knick-knacks presented as a gallery, such as mirrored or artwork. When shown, Mexicans often use textiles on their walls as artifacts.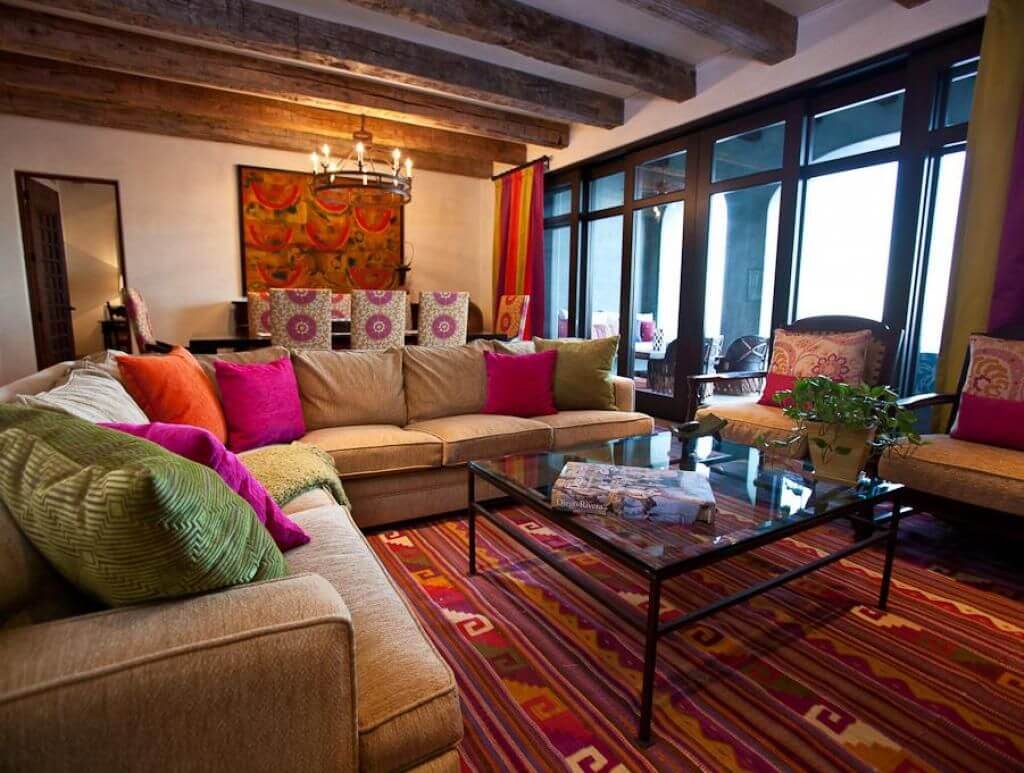 source:  pinterest.com
Conclusion. 
So here are the suggestions for the best Mexican furniture decorating that you'll have to follow. The combination of texture and pattern is retained similarly, whether it is a bedroom, dining room, kitchen, or bathroom. A small error and it is all in pain. Do not forcibly incorporate an aspect to the decoration. It should look familiar. It will offer out the mixed feeling only then. A must, namely harmony, distance, orientation, repeat, contrast, and space, is the incorporation of six Mexican interior design concepts.