When you're designing or renovating your home, one of the most important elements you'll be considering is your front entry door. Think of the front door as your home's mouth, and the source of its smile. You want your door to match the aesthetics of your home while adding a sense of individuality to your home that will impress your neighbors (and more importantly, you). For those who've never shopped for a front door, however, knowing where to start can be difficult (especially if you want your door to be unique). To help you out, here are five unique front door styles you should consider for your home: 
1. Ornate Style Door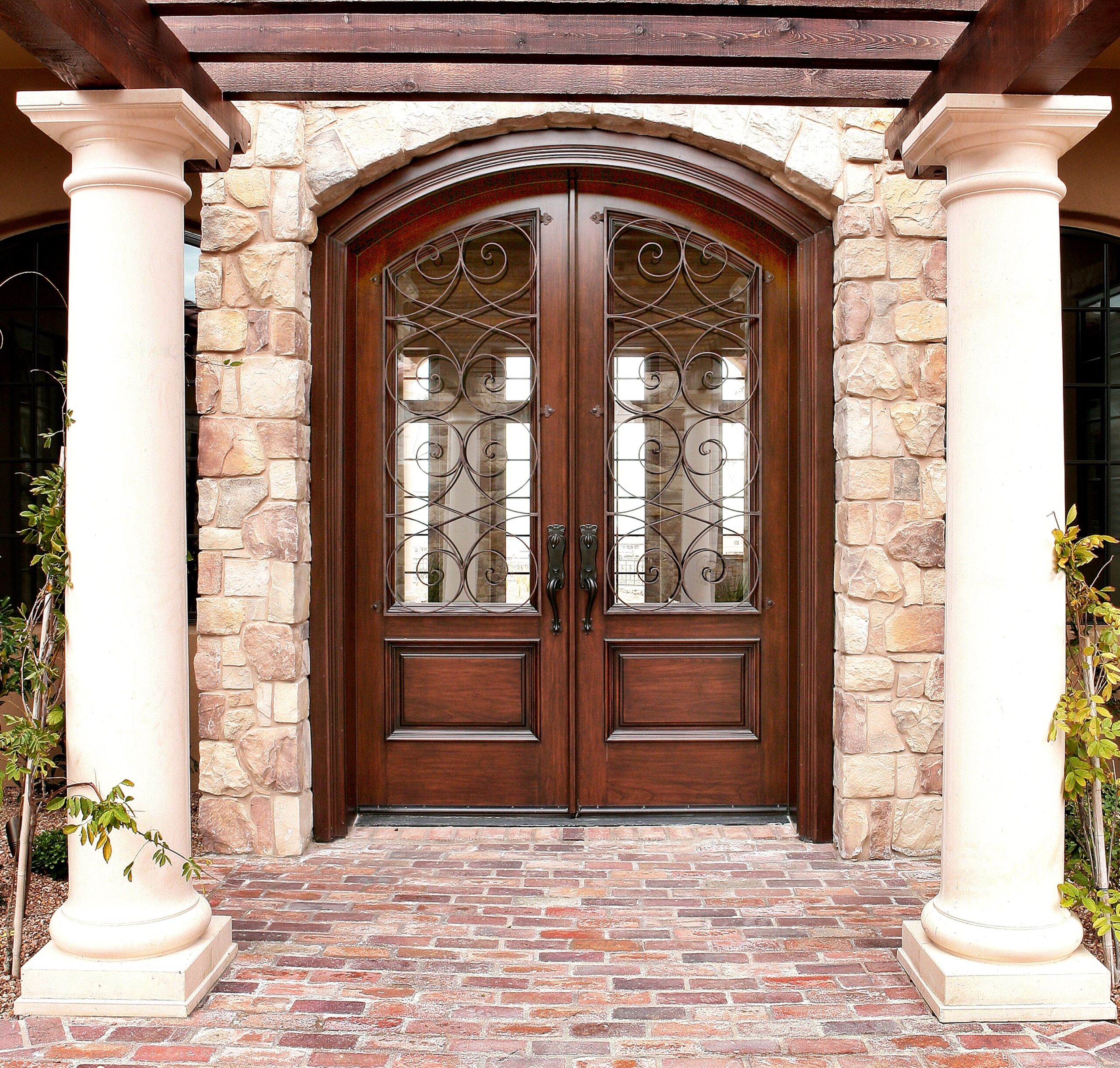 source: pinterest.com
So you love designs that are playful, yet classy? Ornate-style doors will be right up your alley. These doors typically are made using ornate glass panels that take up roughly half of the door's surface and include mail slots, as well as other decorative elements. Especially if you have a brick house, an ornate style front home entry door can look stunning. Many people go with glass panels that look similar to stained glass, Tiffany-style class cuttings, or other creative designs to make their ornate style door truly pop. If you go with this style, make sure you take the time to find the perfect design choices for your home's aesthetic and personal tastes. 
2. Etched Glass Door 
source: pinterest.com
If you love ornate style doors but want a larger emphasis on the glass elements of door design, an etched glass door will be right up your alley. These doors are practically eighty-percent glass and etched glass at that. The etched glass-style front entry door has become especially popular for warmly designed apartment buildings and city blocks. They are also known for coming in bright, playful colors that can add a wonderful accent to your home. If you want the neighbors to know that you welcome them with open arms, or you simply want to make your home pop, an etched glass door can help you reach your goals. 
3. Arch Top Door 
source: pinterest.com
Do you want to immediately stand out from every other home in your neighborhood and add a wow factor to your home? If so, consider looking into the highly unique arch top door style. These stunning front entry doors are not rectangular cuts, but instead, have a semi-circle arch top that makes them feel instantly magical. These doors are made using a double-door setup, which only adds to the unique nature of the arch top style. That being said, making this door work on just any old home can be difficult – so making sure that the style is truly perfect for your home before installing this style is highly recommended. 
4. Full Glass Door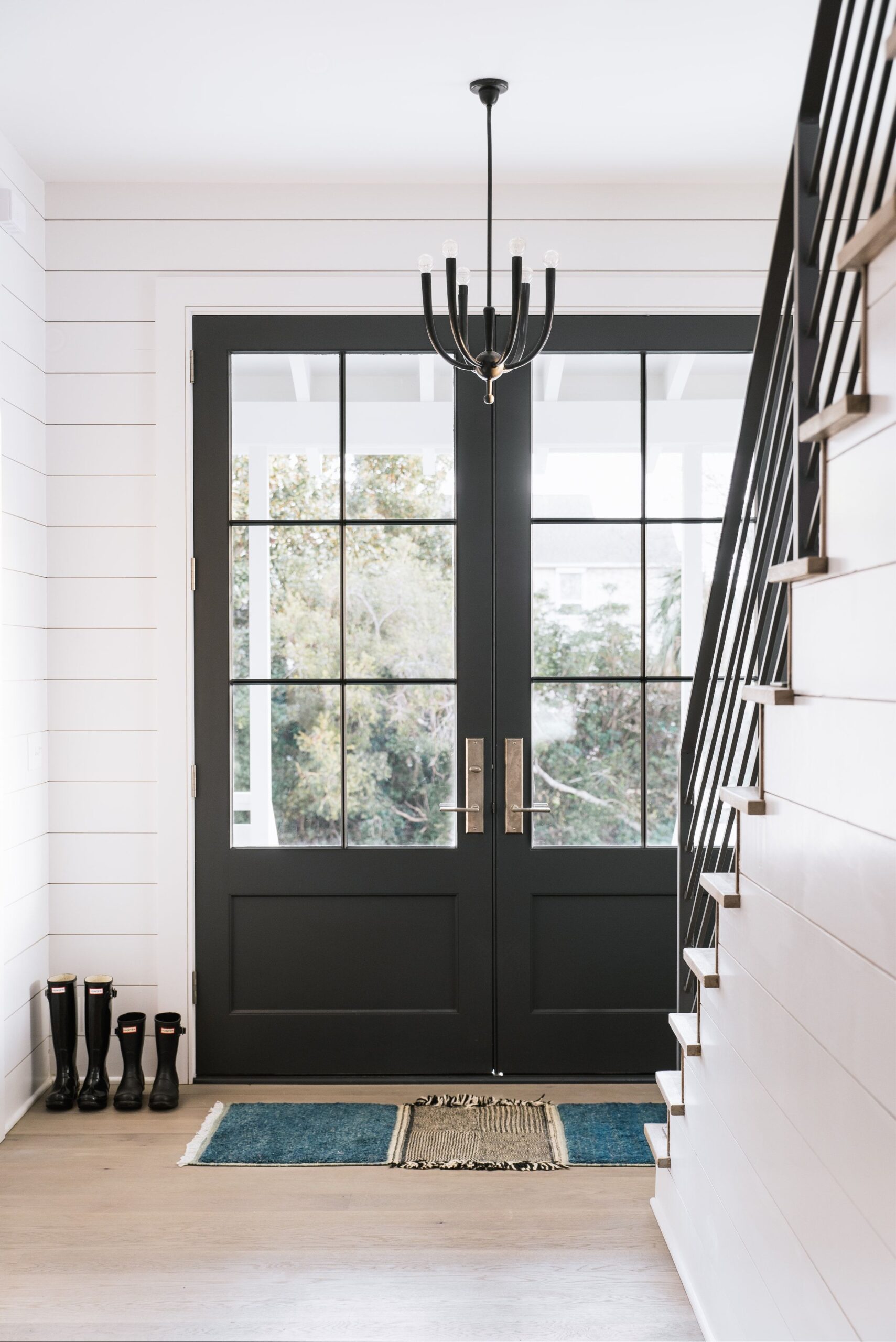 source: pinterest.com
While the full glass style is not completely glass, it gets about as close as you realistically can to living up to its name. Because full glass doors are often more associated with office buildings, fancy businesses, and colleges, they are not typically used in home design. That being said, for the extra adventurous homeowner, installing a full glass door to serve as your home's front entry door can immediately boost your home's character and uniqueness. That being said, these doors are more fragile than any other choice on this list, so you must get a warranty on them if you want to install one onto your home in a fiscally responsible manner. If you're in the right home market, these full glass doors can even add a large amount of home equity value to your home. 
5. Craftsman Door
source: pinterest.com
Craftsman doors have become incredibly popular over the last two decades. If you want to mix a contemporary design sensibility with a playful execution, you need to go with a craftsman-style front entry door. These doors have lightly decorated and finely cut design elements that make them both cute and inviting. Additionally, they typically have an evenly laid out set of glass paneling at the top, so that you can see out of the door, and allow light to seep into your entryway throughout the day. For homeowners who love a quirky sensibility, but who do not want to go overboard style-wise, the craftsman style is absolutely perfect. Depending on where you live, you might also want to invest in a quality security screen door. 
Impress the World with a Perfect Front Door
If you can find the perfect front entry door for your home, everyone who sees your house will be blown away by its charm and unique stylings. Each of the five front door styles we've discussed can help you achieve your dream home. Just make sure that you take the time to consider which style and design will keep you happy with your home's look for decades to come.