Spending time on a beach that offers postcard-worthy panoramic views with crystal clear water is everyone's dream. Such gorgeous beach views are perfect to ease our senses and promote our peace of mind. Also, it is one of the splendid ways to rewind, relax, and feel closer to nature. Many beaches also offer adventure sports for people that want to satisfy their adrenal rush. However, not every beach can provide great experiences, so you must choose them wisely.
If you pick Florida for your vacation, Clearwater Beach is a fantastic place to explore. At this mesmerizing white sand beach, you can enjoy the fresh sea breeze, walk around the turquoise water, spend quality time with friends and family and do a lot more activities. It is one of the most sought-after destinations spanning Florida's Gulf Coast.
Like most people, if you also believe vacations are all about fun, frolicking, and food, then this wonderful three-mile-long beach gives you access to some of the best beach restaurants and accommodations in the world. To enhance your fun time, visit one of the seafood restaurants in Clearwater Beach, Florida. Here are some tips to look for the best.
How To Choose the Best Beach Restaurant in Clearwater Beach
With so many options, picking the best restaurant near Clearwater Beach can be daunting. To ensure you have a great stay, here are the things you can consider:
Proximity and Location: 
source: pinterest.com
How far your restaurant is from Clearwater Beach is one of the vital factors you must consider. Check if it is within the proximity of the beach so that you can walk or drive down. Nothing is more satiating than reaching a good restaurant quickly after a fun-filled but tiring day. Do not hesitate to explore a new place if you visit this beach for the first time.
Beach Views: 
You are traveling to one of the top-rated destinations globally, and you don't want to miss out on beach views, even when you are at an eatery. Look for a restaurant near Clearwater beach that offers you beach-side views of the sunset. Ask if the restaurant has a private patio and garden that provides direct views to Clearwater Beach to enjoy your dinner and drinks.
Family Friendly: 
source: pinterest.com
Most of us take a vacation with family, so choosing a family-friendly restaurant becomes significant. Such restaurants usually have a kids' play area that is safe for children. Some places might have gaming rooms, pool facilities, and exclusive menus for kids. These restaurants are a perfect match where parents relax and kids can have more fun.
Food and Drinks Menu: 
Clearwater Beach boasts unique French, Seafood, Mexican, Italian and American cuisines. Whether you want breakfast, lunch, dinner, or cocktails, you will get the best food and drinks around Clearwater Beach. So, consider going to a restaurant with many dishes under various categories. Badfins is one of the best places that offer local craft beers, wines, handcrafted cocktails, and seafood and Mexican varieties.
Quality of Service: 
source: pinterest.com
Most of your food experience is associated with the restaurant's quality of service. Pick a hotel that pays keen attention to your requirements and food customization that you may need. Notice how friendly the staff is, as the team's attitude also determines the food quality. Many eateries have qualified and trained staff that usually offer good quality service.
Cleanliness: 
It's a no-brainer to visit a place that takes its cleanliness seriously. Especially in these unprecedented times, cleanliness is no more a choice; it's necessary. You can quickly understand the level of hygiene by checking the floor, dining tables, and washrooms. If you see them neat and clean, the restaurant follows the proper hygiene and cleanliness policy.
Live Music: 
source: pinterest.com
This may sound unnecessary, but it's a lot of fun to have live music at a restaurant. The pleasure of food and drinks is enhanced when some local artists sing your favorite number. While it is an excellent chance for artists to self-promote, it is also an opportunity for you to groove along and shake a leg with them. However, there may be specific days for live music at a restaurant, so inquire in advance if you love catching up on the performances.
Review and Rating: 
While asking friends and family for recommendations is still a great idea, you can further check for reviews and ratings online. You can find many people sharing their experiences online on various travel sites. Typically, they give ratings and write reviews about the quality of food, ambiance, and other exciting elements of the restaurant. Read the reviews and pick the one that is right for you.
Pricing and Happy Hours: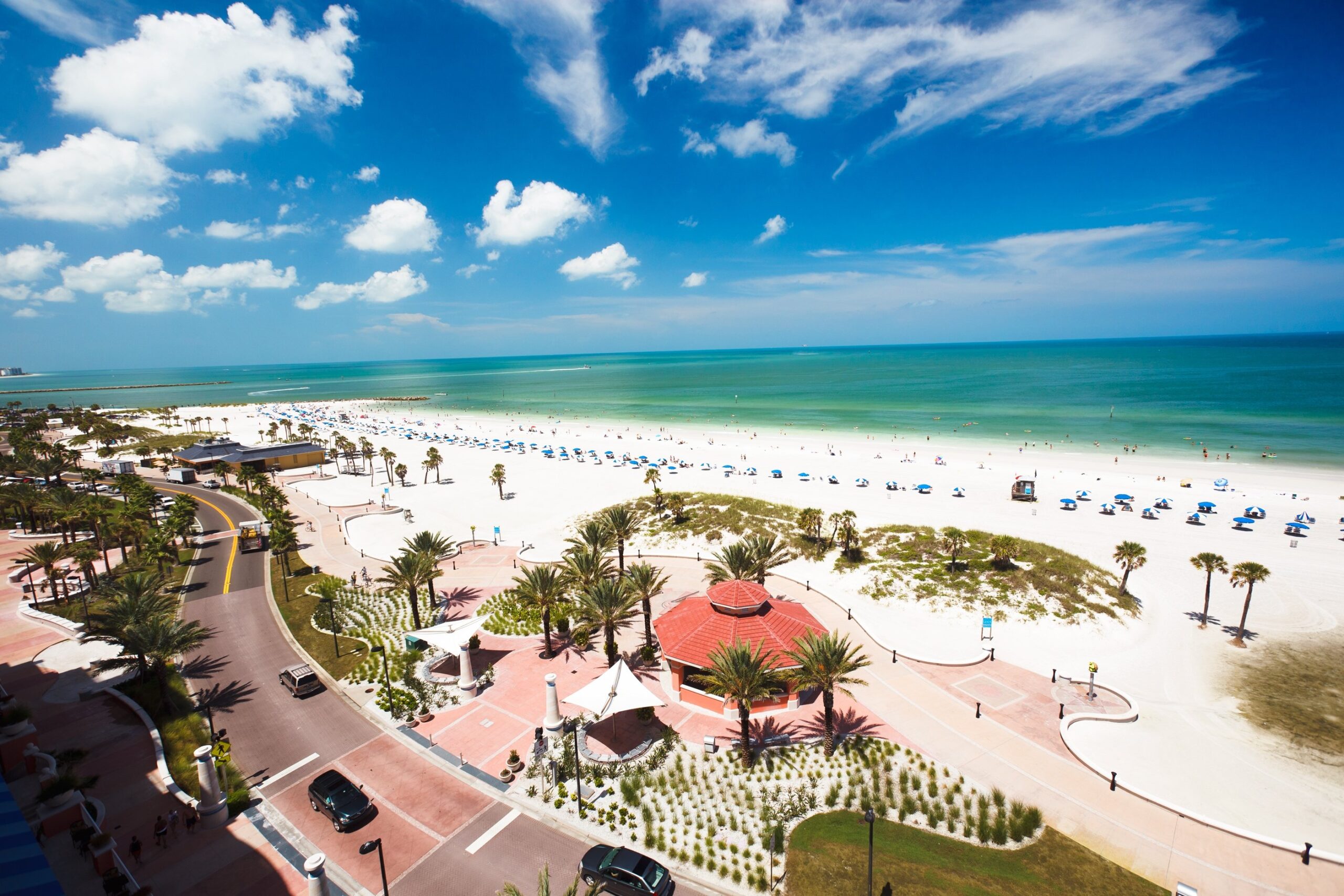 source: pinterest.com
Some restaurants have happy hours at Clearwater Beach that last long to make your stay truly happy. These restaurants offer huge discounts and deals on your drinks and food during happy hours. So, if you are on a budget vacation, it is a great idea to visit a restaurant that offers this option. Ensure you check in advance about the timings and days of happy hours.
Event Options: 
You might want to celebrate your loved one's birthday or surprise your partner on your anniversary. It usually becomes difficult to celebrate when you are on vacation. However, many restaurants allow you to host events and parties on request. Apart from offering party accommodation, they may help you organize the event. Check with the restaurant if they offer any such facilities.
Conclusion
You might find a wide range of incredible restaurants in Clearwater Beach, so it's better to start your search early and find the best. Badfins Food + Brew is an excellent place if you love seafood, Mexican dishes, and some spectacular beverages. It is one of the top-rated restaurants near Clearwater Beach that you can opt for and enjoy a luxurious dining experience.