Intrdoduction
We all know that the quickest path to someone's heart is through their stomach. So, suppose you're looking for romantic dinner ideas on valentine's day for two. In that case, we recommend watching a rom-com on Netflix, sprucing up the area with some Valentine's Day decor, and treating your partner to a romantic meal for two.
We've got lots of simple-yet-impressive recipes to get you started. There are dishes to match any date night atmosphere, whether you're seeking for something lavish or something more informal.
While these dinners are sure to fill you up, don't forget to spare room for some Valentine's Day desserts, snacks, Maine lobster tail deliver and cocktails.
Make this Valentine's Day special by telling your other half how much they matter to you with a heartfelt Valentine's Day celebration.
12 best valentine's day dinner ideas – Keep reading!  
Creamy Mushroom Risotto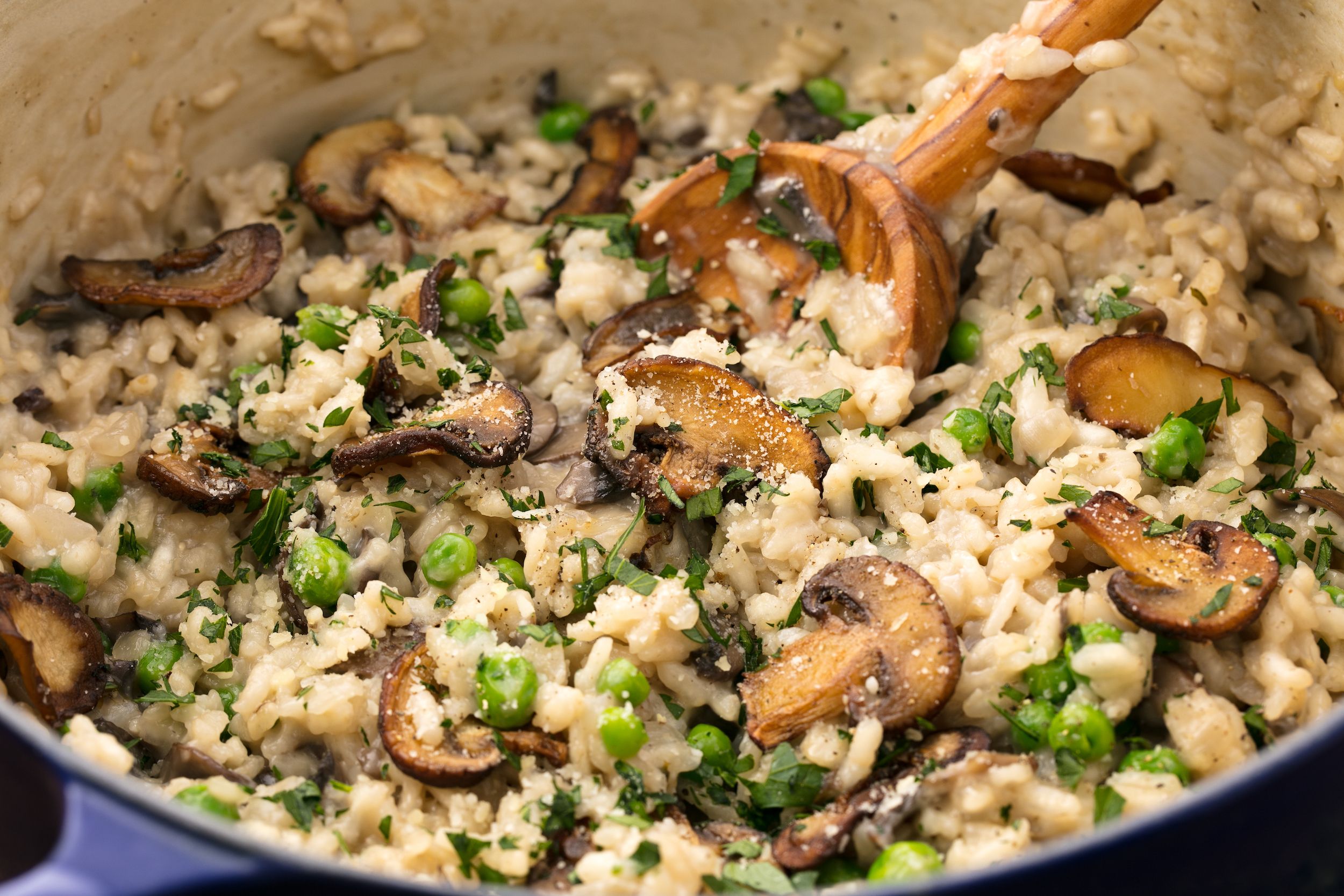 source: hearstapps.com
Risotto is a delectable Italian dish made from rice cooked to a creamy consistency by adding small amounts of warm broth and stirring constantly!
This easy-to-make Creamy Balsamic Mushroom Risotto includes pantry staples, freezer-friendly items, and fresh vegetables!
In your kitchen, you're about to seem like a professional chef! As It's never been easier to make restaurant-quality risotto at home.
Risotto is a versatile dish that can be served alone or with various vegetables and proteins.
Cook some delicious steak
A steak for Valentine's Day is a thing of beauty. With your selection of crispy chips, fresh vegetables, and classic steak sauces, they can be as sophisticated or as simple as you desire. Respect it by reading up on how to prepare the perfect steak, including cooking hours.
An all-American T-Bone beef with onion poppers and an iceberg wedge salad dressed in a zesty blue cheese vinaigrette takes only 20 minutes to cook. 
The smokey steak with Cajun potatoes and crisp slaw will spice up your dish. You can also try basic rump steak with golden chips if you're a steak newbie.
Mandarin cupcakes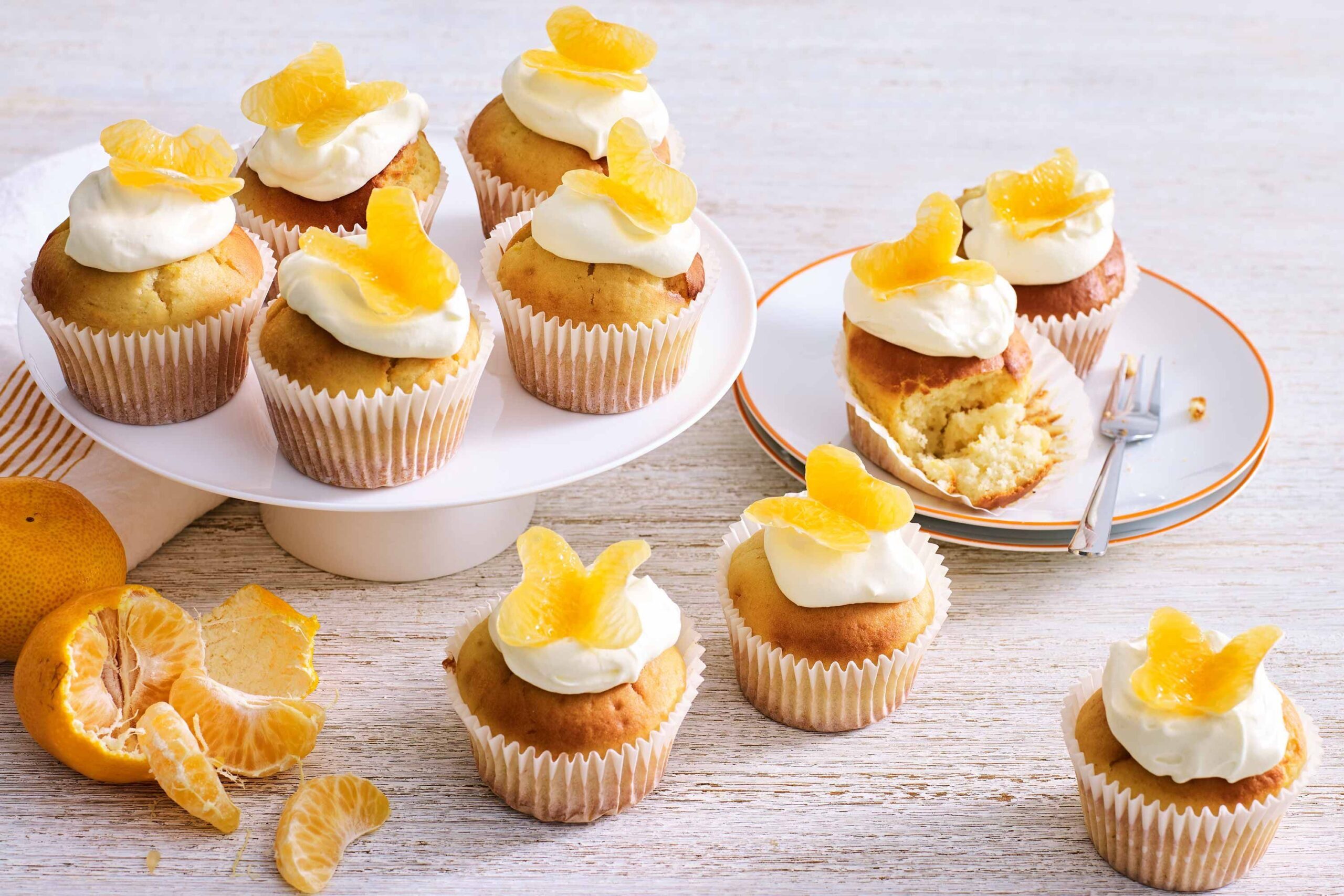 source: pinterest.com
Would you like to try something that is both juicy and sweet at the same time for your better half? Then these mandarin cupcakes are what you should get your hands on! When you take a bite into one of these Mandarin Cupcakes, you'll notice a rush of juices spilling in your mouth!
Then there's the exquisite taste of the sponge, which is filled with mandarins and is light and fluffy, with a bold mandarin flavor with freshly whipped cream covering all over these little cupcakes. It'll taste incredible, and believe me when I say that!
Roasts 
Nothing makes our mouths wet like a good roast. It's difficult to imagine anyone refusing a taste of this delicate roast duck with lemon and carrots. Serve with watercress and puffy mashed potatoes. 
Make a delightful fish dish with a creamy salmon, leek, and potato traybake. There's no need to burn it out in the kitchen because it only takes five minutes to prepare.
A few basic ingredients and a couple of sides are all it takes to elevate a roast chicken from ordinary to extraordinary. To precisely blend the sweet, bitter, and savory in the recipe, add some delightful Asian-inspired tastes and star anise roast chicken.
Mint Pesto pasta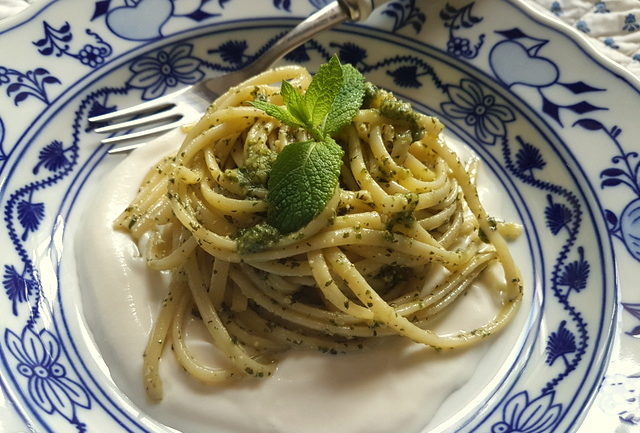 source: pinterest.com
If you and your partner enjoy pasta, then this Mint Pesto Prosciutto Pasta with Burrata Cheese can satisfy your cravings. And believe me when I say this. 
Every now and again, I believe that everyone needs a fantastic pasta meal. Nothing beats a perfectly prepared pasta meal with wonderful flavors and textures, in my opinion. 
This one is for you whether you're seeking for a tasty meal of pasta or simply want to test out a new pasta recipe interesting to talk about.
Some delectable seafood
If you and your lover are seafood enthusiasts, this delectable dish is the ideal way to demonstrate your culinary prowess. Try them with some distinctive seafood and saffron pasta, complete with juicy king prawns, for a low-cost but show-stopping dinner idea on valentine's day.
You could also go classic with mussels in a white wine sauce and garlic butter toasts, or make it more interesting with mussel mouclade pasta. Don't be stingy with the servings!
Enjoy seafood in all its magnificence with a delicious shellfish soup or a striking seafood papillote.
Sweet strawberries
source: entabe.jp
Strawberries packed with slightly sweet cream cheese and walnuts for a romantic evening are ideal.
Pro-tip – They go well with champagne!
Set aside two diced strawberries. Remove the stems from each of the 15-20 strawberries to create a base on which the strawberries can stand. Cut each strawberry into 4 slices beginning at the pointed tips and slicing almost all of the way through the stem end but not entirely.
Whisk the diced strawberries, walnuts, and powdered sugar into the cream cheese until frothy. Fill each strawberry with a spoonful of the mixture and stir thoroughly.
Swiss Fondue
Fondue is a famous Swiss cuisine consisting of melted cheese and a variety of accompaniments such as toasted bread, crudités, and fresh fruits that are dipped in the cheesy mixture and shared with a partner. 
This love-filled dish is something that every foodie craves, and if you and your partner are both foodies looking for something yummy yet simple, this fondue is something you should definitely try!
Customized heart cupcakes
source: bakabee.com
Personalized Conversation Heart Cupcakes are a great way to show someone how much you care on Valentine's Day. 
Fondant hearts as topping cupcakes, embellished with beautiful sugars and personalized with names, will make your partner feel unique and demonstrate your love and dedication. 
The customization is time-consuming, but these are simple to construct. These valentine's cupcakes transmit not only your thoughts but also your love and efforts for your relationship.
Chocolate cookies
For the real chocoholic, an extremely dark, the rich chocolate cookie is everything they need in their life. This dinner idea for valentine's day calls for a small amount of flour, resulting in rich, fudge-like cookies. Although you may find it difficult to wait for them to defrost before eating them, these cookies freeze well.
Melt unsweetened chocolate, 1 cup chocolate chips, whisked eggs, vanilla, flour, cocoa, baking powder, and salt are all needed. Add the butter until smooth, stirring periodically.
It needs to be baked in the microwave for around 10 minutes before it's ready to eat. If you and your partner enjoy chocolate, this cookie is something you should try!
Bacon rose quiche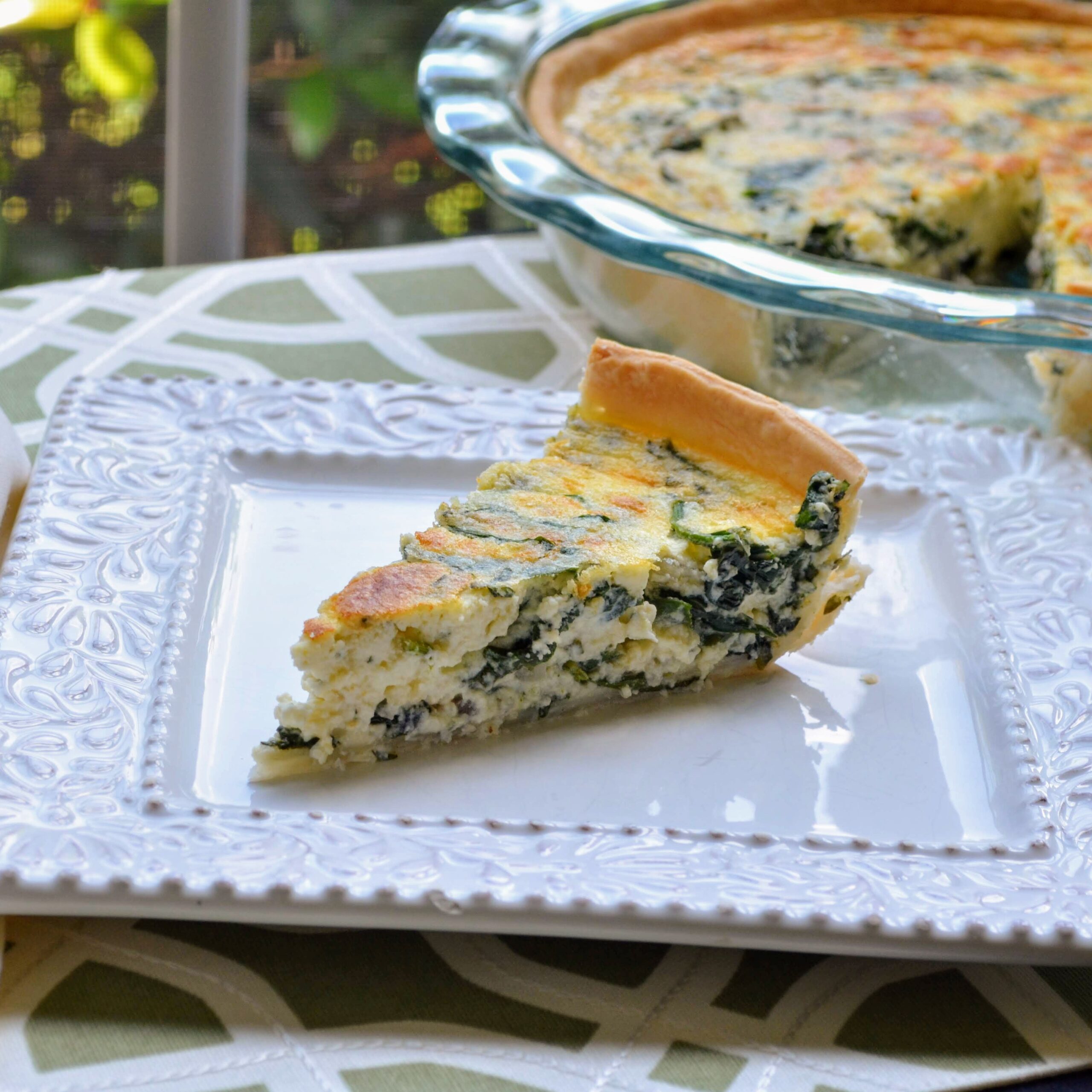 source: pinterest.com
This bacon rose quiche is thick and creamy to the point of melting in your mouth. It's the most delicious quiche recipe I've ever tried! This meal is excellent for Valentine's Day because the bacon slices are shaped into charming roses for the top. Sprinkle with more green onions for an extra touch of texture and beauty.
This meal will take you around 2 hours to prepare, but it will be worth every minute when you present it to your partner. This delectable delicacy's taste, appearance, and texture are all worth the wait!
Delicious baked eggs
How about surprising your lover on Valentine's Day with a wonderful dish in bed first thing in the morning? Isn't that intriguing?
Nothing beats breakfast in bed for a relaxing yet memorable start to the day. Bake these eggs with cherry tomatoes, spinach, cream, butter, and chopped parsley to prepare this delightful meal. And, ta-da in just no time, your breakfast is ready to serve. 
So, do give it a try and surprise your other half. 
Wrapping up! 
source: hearstapps.com
So, here is a complete roundup of 12 amazing, delicious, and of course, easy dishes to prepare this valentine's season 2022. All these valentine's day dinner ideas will really do surprise your partner, make them feel loved and special on this romantic day. 
Also, do let us know about the dish that you have tried on this valentine's day, and it turned to be amazing. So, let's hope for the best, and till then, stay safe and keep loving! Cheers.