It has been established that beauty is not only accessible for women. Gone are the days when only women were accepted to care for their looks and appearance. The men of today are actively seeking beauty treatments; both for professional and personal reasons. However, men are often concerned about aspects such as hair transplantation costs. 
Therefore, we have created a guide covering all the aspects of three beauty treatments for men to look better. Below is everything you need to know.
Hair Transplantation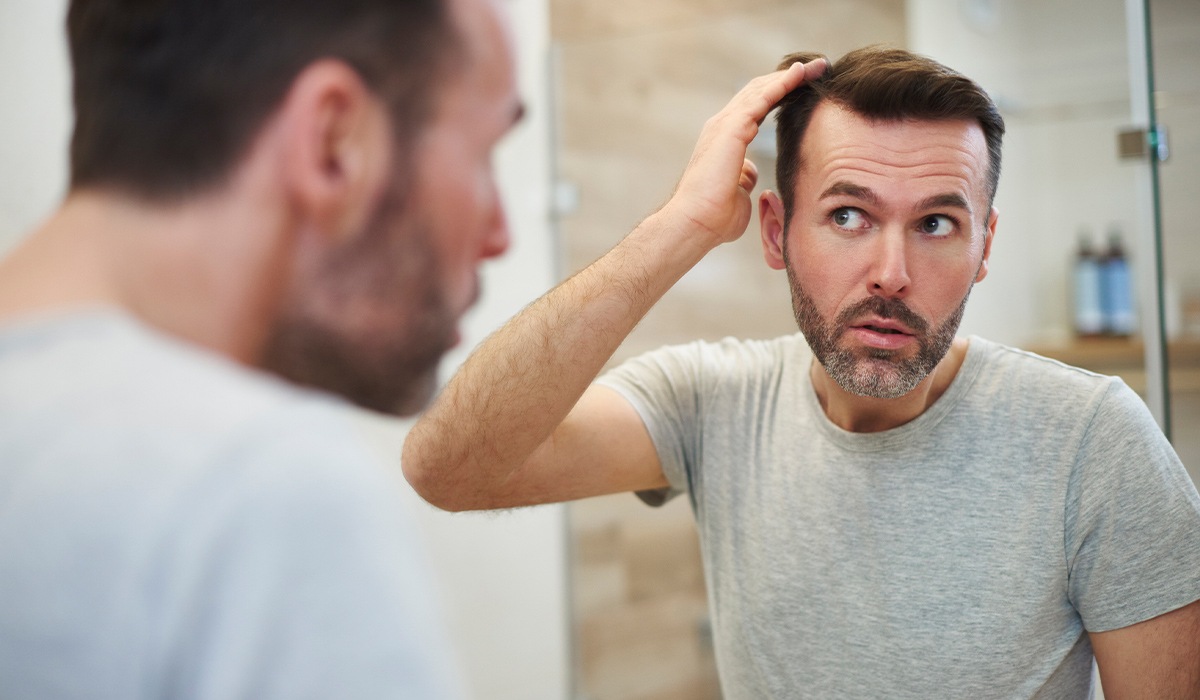 source: apetogentleman.com
Hair transplantation is often opted by men who are experiencing bald patches and receding hairline. The process is a surgical one and uses the hair frolics of one area on the bald spot. 
One misconception about hair transplantation is that it works only for the head. However, you can get hair transplanted to your beard as well as brows. Below are the advantages of getting a hair transplant:
Even though the process is a surgical one, it doesn't look even a bit unnatural. Once the procedure is done, your hair will start to grow naturally and blend in with the rest of your hair.

Once your treatment is done, you can rest as you won't have to frequently visit your surgeon. You'd only need to visit your surgeon if you're encountering any problems which are very unlikely.

The procedure offers guaranteed results. There is no chance of you not getting your hair back. So, you're assured that you're spending your money on results rather than chances.
Now that you are familiar with the benefits, there are some disadvantages to hair transplantation as well. These are:
Hair transplantation is a surgical process which is why people still contemplate whether they should get it done or not. Moreover, many people are afraid of surgeries in general. However, there is no need for anyone to be scared of hair transplantation as it is completely safe and won't harm anyone.

You'll have to lay off work after your hair transplantation surgery. The area where the hair has been transplanted will need rest. You may even experience some pain there. So, you'll have to wait for the area to recover.
Laser hair removal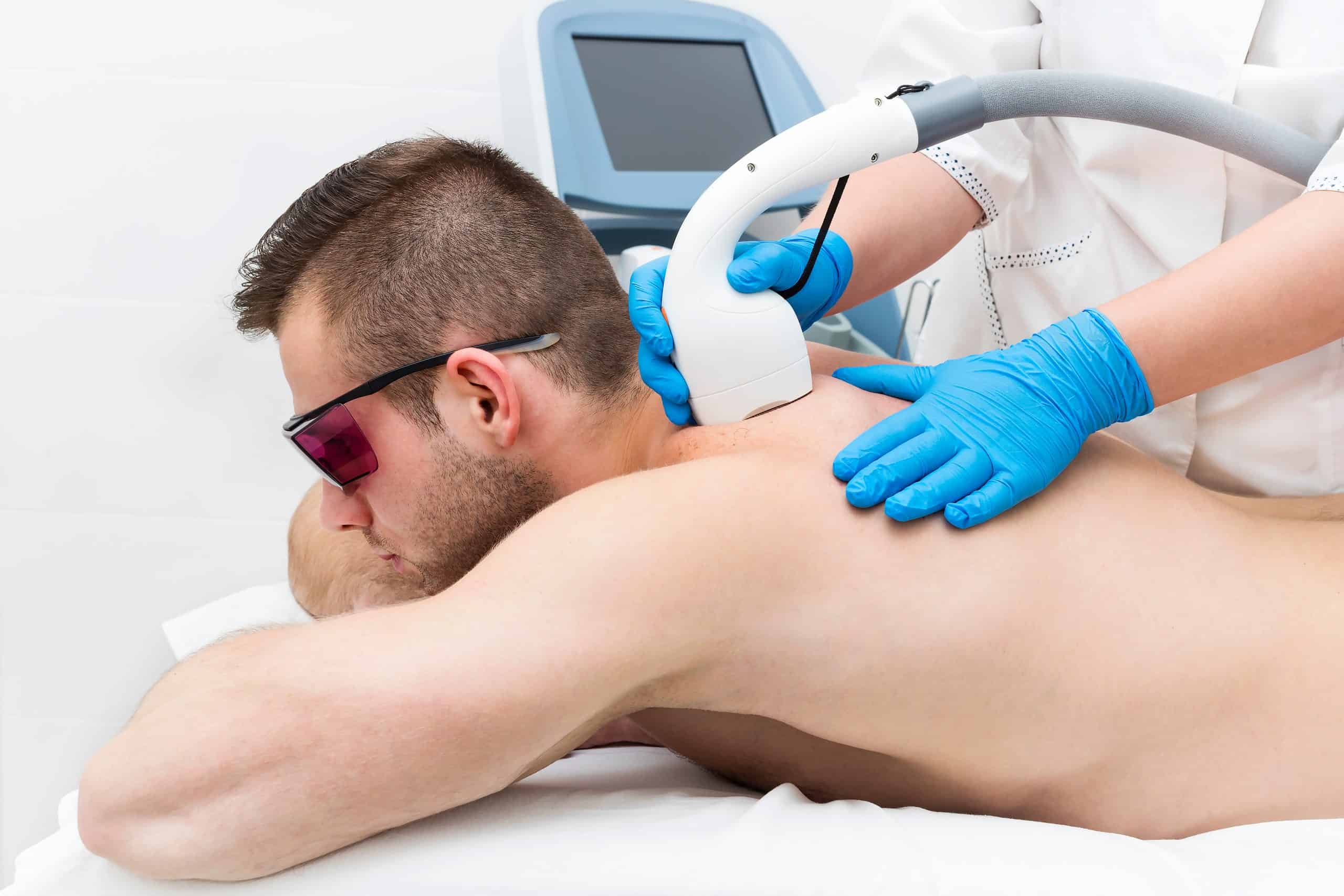 source: destinationskin.com
Although many men consider their hair to be an irreplaceable part of them and won't ever go for hair removal, there are some men who prefer to get it done too. The toxic notion of masculinity is slowly fading away and thus, many men now go for laser hair removal treatments. The laser hair removal procedure removes hair from the desired area through the laser. The procedure lasts for quite a while before one needs to get it done again.
Below are the pros of getting laser hair removal treatment:
Laser hair removal slows down the process of hair growth which is why it is considered one of the most effective methods of removing unwanted hair.

You can target any area you want. There is no restriction whatsoever. Moreover, the laser can cover large areas efficiently too. So, you don't have to worry about that.

Before the treatment, a cooling agent is applied to your skin to numb the area. The pain level is somewhere between shaving and vaccine. So, you don't have to worry about the procedure being too painful. 
Below are some of the cons of getting your hair removed by laser:
Laser hair removal cannot be done in a single sitting. You'll have to visit the place where you're getting it done again and again. Moreover, you'll also have to wait for 4-6 weeks before you go for another sitting.

There are some risks to laser hair removal. These risks include scarring, epidermal burns, redness, and discoloration. 
Botox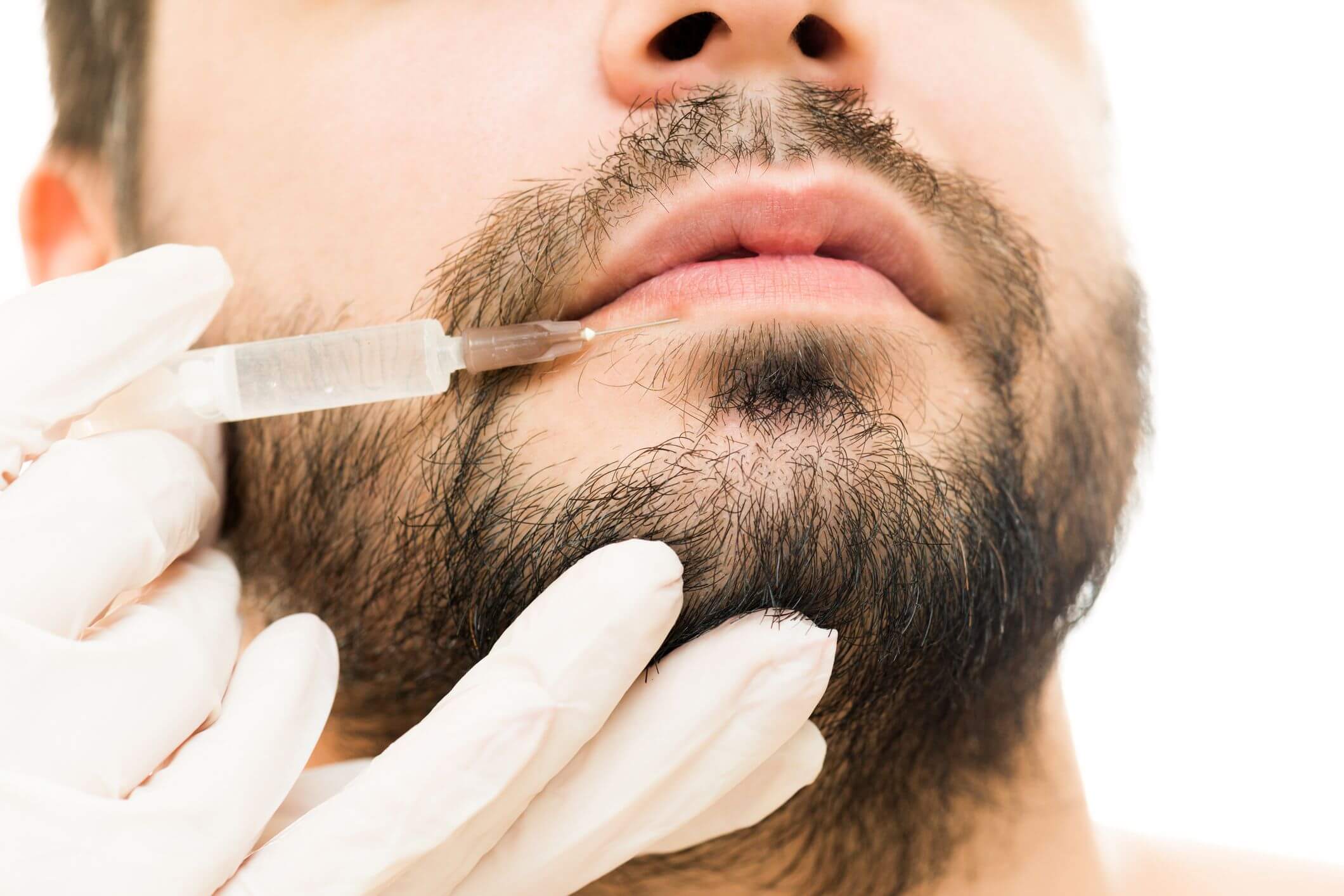 source: hearstapps.com
Botox is one of the most popular aesthetic treatments. It is a non-surgical treatment used for wrinkles and often for different muscle conditions. You can get botox done on several areas of your face. The procedure is safe which is why many celebrities go for it. However, people often remain confused about whether they should get botox done or not.
Below are the benefits of getting botox done:
Botox provides guaranteed results, so you don't have to worry about your money going to waste. Moreover, it is FDA-approved and erases all of your wrinkles for 3 months.

The process is quick and painless. You'll not have to visit the doctor time and time again. Botox usually takes half an hour with all the preparations and the actual treatment.

There are downsides to getting botox. You'll only notice slight bruising on the areas where you've gotten the treatment done. Aside from that, you'll only have to wait 2 weeks to get a facial.
Below are the disadvantages of botox:
Botox is a pricey procedure which is why not everyone can go for it. Moreover, it's temporary, so you'll have to spend your money again and again. 

It can lead to loss of facial expressions; not entirely but some of them. So, you may not be able to give proper expressions.