To extend the functionality of Microsoft Dynamics 365 ERP and CRM software, companies can leverage the MS Power Platform, a suite of tools and services for low-code custom application development, automation, and the use of artificial intelligence. In this article, learn more about the capabilities of the MS Power Platform and how it can benefit enterprises.
Low-Code Development of Custom Solutions with Power Apps
source: pinterest.com
Companies looking for unconventional solutions to meet their unique needs can benefit from Power Apps, the development tool included in MS Power Platform.
Although Power Apps is not a completely no-code tool and requires some development skills, it can be operated by users without advanced programming knowledge, while users with expertise in coding can significantly reduce the time they would otherwise spend developing custom mobile and web applications. To make this possible, Microsoft has equipped Power Apps with an easy-to-use drag-and-drop interface, numerous pre-built templates, and natural language-based AI support. In addition, the templates, pre-built components, and connectors provided by Power Apps simplify the development of software with great UI /UX design.
The above features make it easy for non-technical users to understand the development process and allow them to actively participate in the creation of new solutions. Such interdisciplinary collaboration facilitates the development of more effective software for a company's real-world needs.
The article was based on: What is the Microsoft Power Platform?
Power BI to Boost Analytics
source: pinterest.com
A conventional approach adopted by most ERP and CRM systems is based on statistical tools. While they can still be effective in providing basic insights into business performance, they do not use the company's data to learn from it the way artificial intelligence algorithms do.
To get the most out of the data your company generates and collects, you can use Power BI, another product of the MS Power Platform.
Power BI collects, analyzes, and visualizes data from various sources related to your business. The tool can effectively work with raw data and turn it into comprehensive reports.
Although Power BI is based on complex machine learning algorithms, users do not need to have programming skills to facilitate this solution. All the queries used to work with Power BI are written in a natural language, while the modeling functionality is very intuitive. Moreover, the Power BI solution helps to create informative reports with effective data visualization.
Another key feature of Power BI is real-time visibility into data and key performance indicators (KPIs) through dynamic reports and dashboards.
Power BI can be used effectively with a variety of data types. For instance, many companies use the functionality to create advanced financial reports, including forecasts. Another common application of Power BI is the estimation of supply and demand for more accurate procurement and production planning, minimizing resource waste.
Process Automation with Power Automate
source: pinterest.com
MS Power Platform also helps companies automate their workflows. This is possible with another solution included in the suite known as Power Automate.
Automation is a powerful extension of Microsoft Dynamics 365's capabilities, as it enables the creation of task flows that are performed without human supervision. It is undeniable that this is an efficient way to reduce the time needed to complete tasks, thus reducing labor costs. Moreover, the reduced manual effort helps to avoid human errors and their constant consequences. As a result, work is not only done faster but also in a standardized manner, making it easier for companies to comply with the regulations that apply to their industry.
Like Power BI, Power Automate is designed to allow non-technical users to create new business process automation workflows or customize numerous pre-built options. It is also equipped with drag-and-drop tools as well as AI assistance to simplify the work of creating automated workflows. In addition, the tool includes an intelligent process advisor that analyzes the process of developing workflows and makes assumptions to understand what effects you want to achieve. Based on this information, it will make useful suggestions and guide you through the process.
The range of workflows supported by Power Automate is impressive and suitable for virtually any business. Whether it is automating order fulfillment or selecting sales representatives for particular leads, Power Automate can help you work with any rule-based, repetitive business process.
In addition to AI support for workflow development, you can also build AI tools into workflows. For example, some process steps may include object recognition or sentiment analysis, all supported by AI.
Improved Customer Support with Power Virtual Agents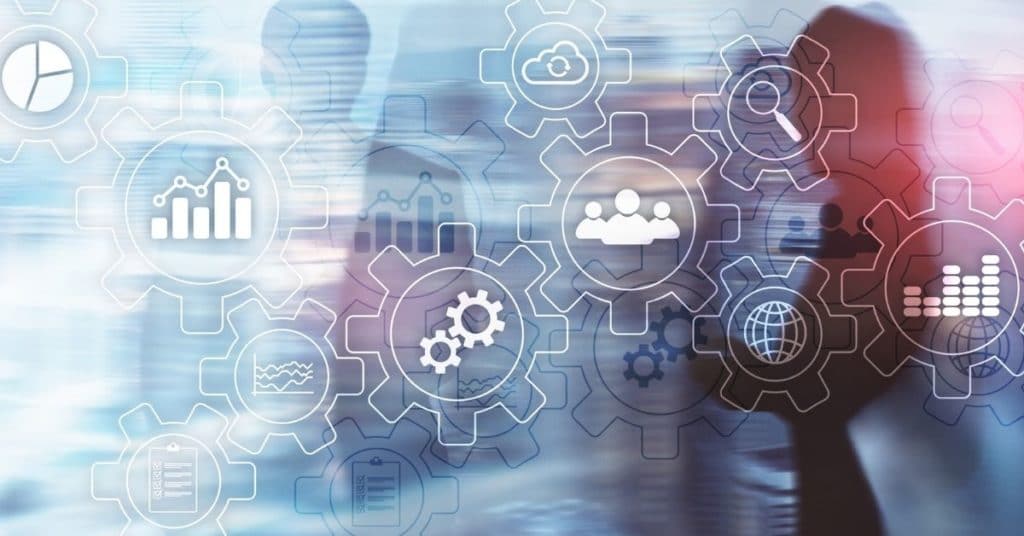 source: pinterest.com
Power Virtual Agents, included in MS Power Platform, are conversational chatbots empowered by AI.
Needless to say, customer support has recently been significantly enhanced by AI bots that can effectively handle a range of reported issues and questions, saving a lot of time that human customer support experts can spend on non-trivial cases.
With Power Virtual Agents, it is possible to create such a solution, tailored to the exact needs of your business and customers, without investing in the services of software agencies.
A low-code graphical interface with AI support makes it easy to create powerful bots capable of communicating with customers and employees in multiple languages, while it is possible to integrate the same bot with several different applications and websites. At the same time, deploying your bot conforms to the existing security role model, which helps you ensure data security in your organization.