Looking for autumn wall art for your blank wall? I love this season. From the beautiful leaf colors to the weather, there is so much to look forward to. And, if you are looking for trendy décor ideas for your walls, read on. 
Live Enhanced explore the best fall wall décor ideas. We look at beautiful signs, bold floral arrangements and more. These classic timeless ideas will help you create a space you'll love. 
Beautiful custom wall stickers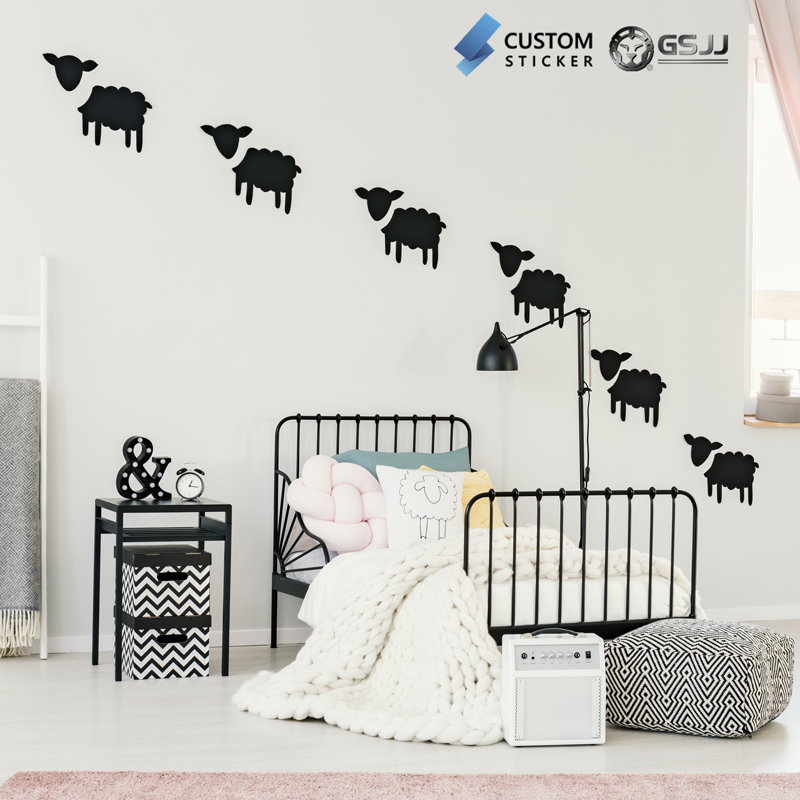 Custom wall stickers are made of high-grade vinyl, rich in style and not easily faded. Wall stickers can show the style and atmosphere of the room, make the environment vivid and rich, and also have a decorative and beautifying effect on uneven walls.
Tree wall decals can bring nature into home. There are many kinds of tree wall stickers you can choose from, like birch tree, pine tree, tree with falling leaves, tree with squirrels, foxes, tree brand and birdcage wall stickers,etc. The large tall birch trees wall stickers are quite a perfect fit for your living room.If you decorate nursery room, you can pick the tree with animals wall decals. My favorite tree wall stickers are the cherry blossom tree wall decals, whose colors can be also customized.
Basket wall décor ideas for fall
Source: the.turquoise.leaf
Hand-woven basket wall décor is a great way to add interest and color to any wall in your home. The woven mat adds a natural country feel to the wall while the floral part makes this décor piece standout. If you are handy, you can consider getting the materials then you diy, if not you can always check for one at your local store. 
Large fall wall art 
 source: pinterest.com
Don't like the big, blank wall in the living room? Here is a great way to make it less intimidating. A super-sized painting is the best way to make your space more homely. We also recommend you go for 3 piece wall art for your living room.  This will easily capture your guests' attention and is a great conversation starter. A bonsai tree brings Mother Nature into your space. 
Add a few pumpkins 
Source: janelletrinette.com
Pumpkins, pumpkins and more pumpkins. A simple and budget-friendly way to decorate your walls during fall is by hanging a rustic farmhouse board. And, to make it more interesting, I love that this decorator used pumpkins made of different materials. The bundles of dried wheat sheaves add natural beauty to the space. 
DIY wreath 
Source: Holographic Hippie
If you are a diy person, a handmade wreath is the perfect décor accessory for your wall. If you want something similar to what this designer has made, you'll need a few dried vines and some flowers from your garden. Intertwine the vines and use black tape to hold them together and add the flowers. Just remember to hang it on a neutral colored wall. 
Farmhouse charm 
Source: francuska_sielanka
A country style home needs rustic style wall accessories. To decorate their wall during fall, this interior designer opted for a simple wood wall sign that is complemented by the wooden candle holders and wood tray filled with fall décor accessories. Hang a garland to infuse shabby chic charm to your décor. 
Fall entryway décor
Source: juliethedesigntwins
Looking for wall art for your entryway? Grab a few ideas from this wall. One, always go with a home sign, its simple yet welcoming. Two, if you've installed a shelf behind your door, instead of a wood garland, opt for stringed pom-poms for a more cheery feel. The bats are optional but a good touch in preparation for Halloween. Notice the pumpkins? Go for different sizes and color. 
Stacked books for fall décor
Source: bibliebelle22
It's possible to capture your guests' attention without spending a small fortune. If you have a few books that you've read and don't want to part with, stack them and place a rustic pumpkin wall art. Add a small bird figurine and a few artificial pumpkins to complete the décor set.
Go for chic and sophisticated wall décor
Source: Sondrik
Elegant and captivating are the best words that can describe this autumn décor setup. Instead of a traditional vase, the interior designer opted for a stunning ceramic head vase that adds a touch of elegance to the setup. I like the unique pumpkin floral arrangement. 
Large mirror for wall above the fireplace 
Source: Brick-anew.com
Mirrors are great at creating balance in a room. They also brighten the room by distributing light across the space. Opt for a round mirror or a unique shaped piece to make the space more interesting. To ensure the mirror is the centerpiece, we recommend you opt for fewer accessories compared to this interior designer. Just go with a few pumpkins and  the two vases. 
Pumpkin wall with autumn vibes
Source: Emilyfearlessdiy
Empty shelves? This decorator created a pumpkin wall and we love it. It's simple yet captivating. Notice the white pumpkin that matches the cozy accent chair. We also love the unique wall-mounted candle holder that makes this space interesting. 
Bats and Spiders 
Source: Emilyfearlessdiy
Cute yet scary. Fall is synonymous with Halloween. A few bats and spider web will do the trick. This designer was able to add scare vibes to her living room on a budget. Place a few plastic spiders on the web to make it more authentic.  
Boho vibes for your fall walls 
Source: Ashleysmacrame
Woven wall hangings are interesting, colorful, and stylish. This simple macramé adds boho charm to any blank wall. The burnt orange color is captivating and gives off fall leaves vibes. Have some free time? You can recreate this beautiful macramé or get it online.  
Create a simple gallery 
Source: whenigrowupstudio
Looking for something simple yet elegant? The 5 canvas pieces of different sizes make this wall impactful and stylish. Simple fall leaves prints and brown background ensures they standout when leaning against a neutral wall. A potted climbing plant brings nature to the space.