Introduction
Here comes the innovation in this corona crisis from amazon as they launched their new product named " amazon one" on the 29 of September. This time they focus on making the customer's shopping experience effortless and quick by bringing this biometric device, which scans the hand wave of an individual for the day to day activities without touching it. This is the most vital alteration of this year because this year, the government puts more emphasis on contactless deliveries for the transactions. 
Features of amazon's biometric device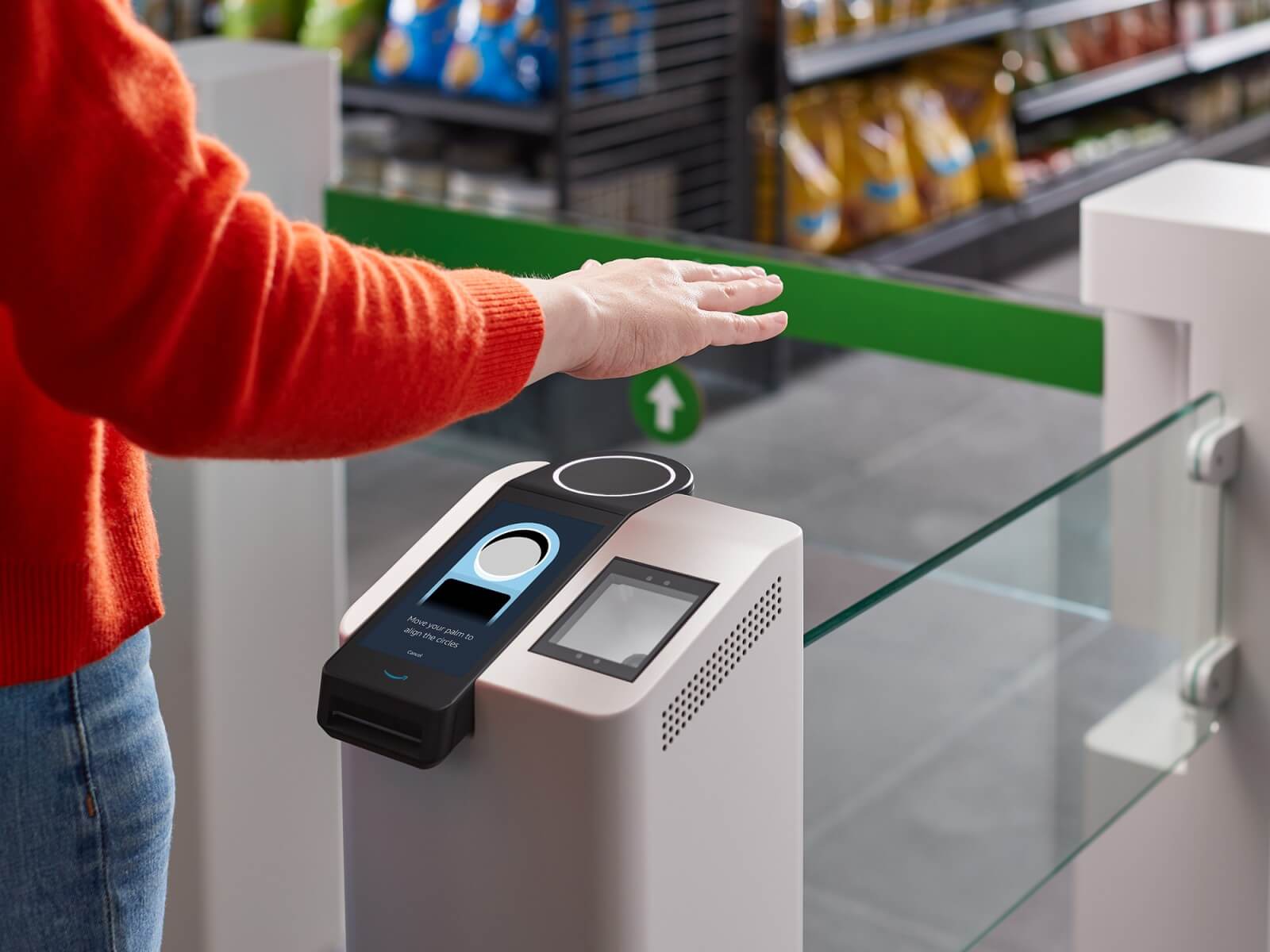 source: blog.aboutamazon.com
Amazon never fails to amaze us with their classic innovations in the stores. This device is a quick, secure, wireless way for individuals to use their hand to make it easier for daily activities such as shopping at a supermarket, presenting a credit card, accessing a place like a stadium, or badging into work. This platform is designed to be extremely reliable and to build the distinctive palm signature of an individual using custom-built algorithms and hardware.
It's quite easy and quick to sign-up on this biometric device. This gadget will be added to the amazon's go store's entry gate as customers have a simple choice to use to reach the store to buy. With a gadget at the cash register next to a conventional point of sale terminal, it could become an alternative transaction option. Or, it may be part of an established entrance point to reach a position like a stadium or badge into a project to create it simpler and faster to visit the venue.
To those who've signed up for the new device, they will make their purchases easily by waving their hands at the detector that resides in the shop. However, the customer might do that by checking their palm and inserting their payment method at the gateway if a new consumer requests to enroll.
Why did they create this biometric device?
The only motive behind creating this biometric device is to make day to day activities of consumers  effortless and contactless. Amazon blog says that they always focus on making consumer's work less and quickly. This device is fast, secure, reliable and easy to use, which makes the process of identifying individuals and payment throughout the day quick and uncomplicated. 
The system is being deployed at two Amazon Go stores in Seattle, as per the company, more stores are expected to use this unique gadget in the coming months. The assumption is that distributors and other firms will soon accept the technology to be used in their individual outlets.
Palm recognition for activities
This time the company didn't use fingerprint sensors or say face recognition, but this biometric device requires palm recognition for transactions. There are a few reasons why they chose to go for a palm sensor. 
Palm approach is considered more intimate than other authentication substitutes because by looking at a picture of your palm, you can not ascertain the identity of an individual. 
It also needs anyone to make a deliberate move by placing their palm over the method to be used. 
And it's wireless, which, particularly in current times, we believe consumers would enjoy. 
That used a palm as a biometric marker, essentially, places clients in charge to whom and where they use the app.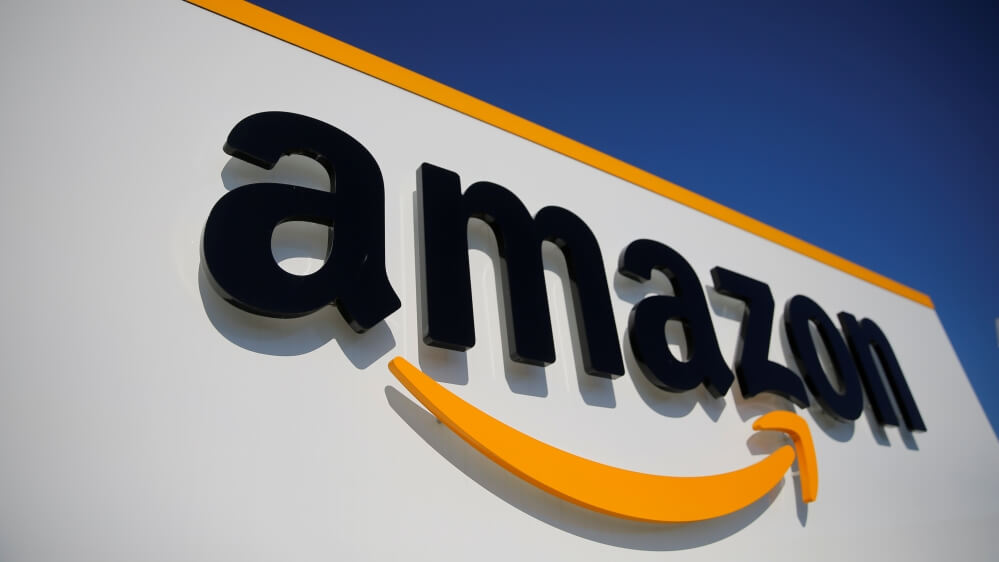 This device tests various facets of your palm as you keep your palm over the Amazon One unit. No two palms are identical, so they are using vision technologies to evaluate all these things and pick the most prominent markers on your palm to generate your hand identity.
Does it protect consumer's data?
As you all know, amazon always protects their consumer's data because, for them, their customer's trust is utmost important. Following their long-standing policies, data security and sensitive data are seriously treated. They designed  this biometric device to be extremely safe. For instance, the device is safeguarded by various security protocols, and palm pictures aren't ever collected on this  gadget. Also, the images are encoded and sent to an extremely secure location we modify-built in the server where your built signature is built. 
Can you delete data from this biometric device? 
Yeah, you can demand the data affiliated from this device to be removed from the system itself with the help of one.amazon.com online consumer platform. This device is in full control of the customer, and they design this gadget keeping this thing in mind.   
Do you need an Amazon to account for registering?
No, you don't need an account for registering on this gadget, the customers only require a hand wave and a credit card. 
Conclusion
Before something fell underneath the strain of a big fraud debacle this year, Amazon is searching for a greater part of the action because german fintech darling Wirecard was seen as one of the most influential innovators in space as they launched a palm scanning payment terminal in the year 2019. Also, you Should choose amazon fba vs. dropshipping in 2020.