To live on the water is enviable by most standards. Prospective homeowners dream of beautiful lakefront houses with incredible views. Unfortunately, if you own a lakehouse, you know that time can get away from you. The property can become overrun with plant life and the interior and exterior may become outdated or run down without maintenance.
If your house no longer looks like your dream property, it's time to breathe some life back into it.
Redo the Dock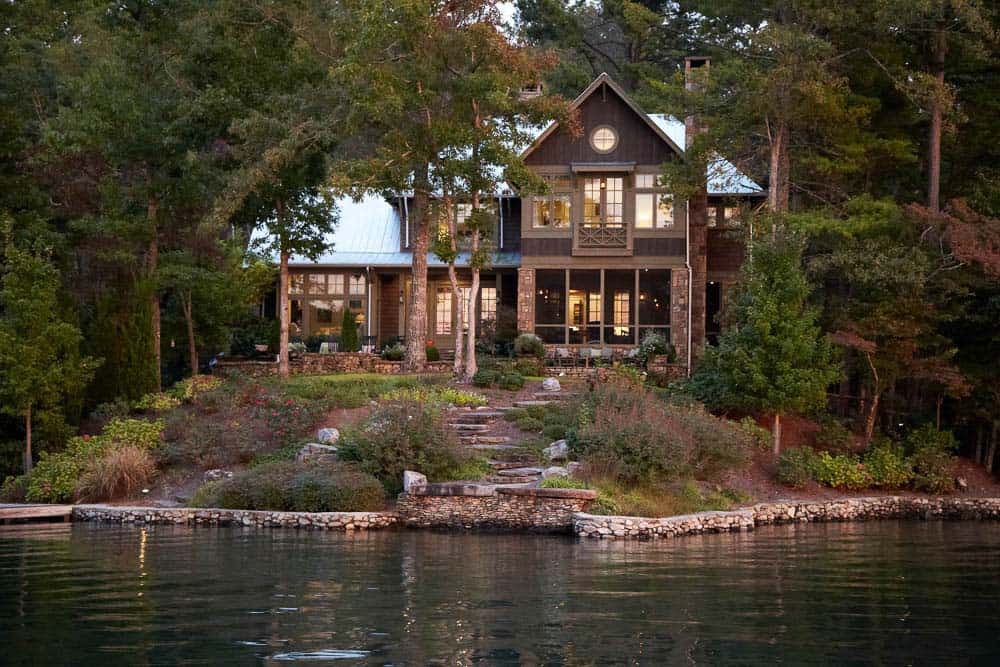 source: pinterest.com
Your lakefront property is instantly elevated when you have dock access. However, if your dock feels a little lackluster, it might be time to customize it to your liking. Dock supplies not only increase your dock's safety, but they enhance your dock's aesthetic.
Start with the lighting. In 2021, boating accident costs amounted to nearly 68 million dollars. In addition to costs, boating accidents can result in severe injuries and death. A well-lit dock can help prevent accidents.
Dock lights should be durable to withstand the marine environment. Marine-grade materials for lighting include cast aluminum, bronze, stainless steel and heavy-duty brass. Next, consider dock accessories, like marina showers and life ring cabinets. Marina showers are ideal if you and your family swim in the summer and life ring cabinets help protect swimmer safety.
Repaint the House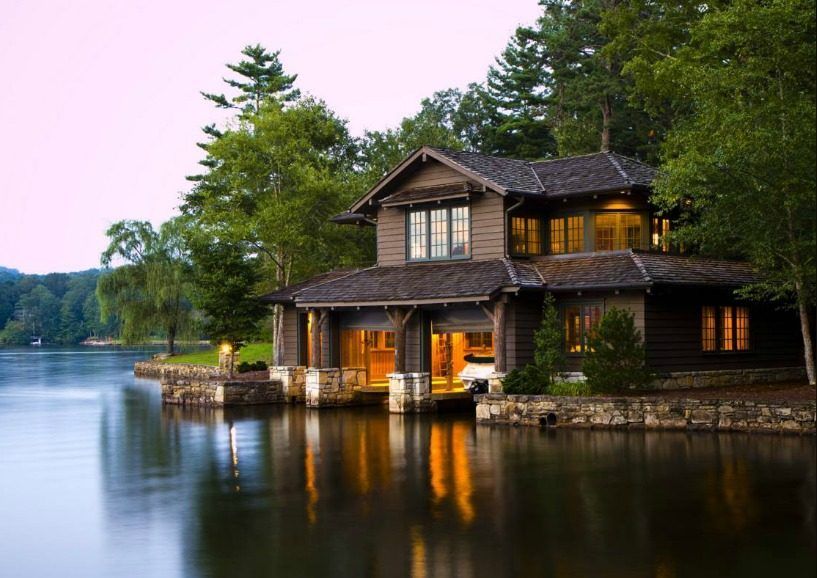 source: pinterest.com
Exterior paint on wooden surfaces lasts about three to seven years. If your house's siding is peeling, faded or dated, boost its appearance with a fresh coat of paint. To repaint the house, start with a pressure washer. Pressure wash the walls to remove dirt, moss and dust buildup.
Walk around the perimeter of your house and look for damaged surfaces. Use a spackle knife and epoxy to fill holes and cracks. Next, lightly sand the area. Once your home is dry, look for chipped and loose paint. Use a paint scraper or medium grit sanding block to remove loose paint.
Protect your windows, lights and doors with painter's tape and plastic sheeting before you start painting. Use a paint sprayer to apply one or two coats of eggshell or flat exterior paint. Next, remove the plastic sheeting and add two coats of semigloss paint to the doors and woodwork.
Update the Landscaping
source: pinterest.com
A rough, unkempt landscape can make it difficult to enjoy your lakefront property. An updated, polished garden doesn't have to require extensive maintenance and gardening work.
First, consider hardscapes. Stone walkways, brick paths and mosaic trails can lead to and from the lake, fire pit or other features. Other hardscapes include patios for outdoor dining, fences, walls and built-in furniture. How you design your driveway can also alter how welcoming your home is. Consider a cobblestone driveway for a cottage lakehouse feel.
If you want to add plant life, perennials require less gardening. Annual plants take more effort because you have to replant them each season. Perennials, on the other hand, only need you to plant them once. They will grow back each season without effort. When choosing perennials, choose plants that are native to your climate.
Renovate the Interior
source: pinterest.com
The interior of your lakehouse should offer a warm welcome to you and your guests. Start with your preferences. Many property owners choose to give their lakehouse a theme. For example, soft blues and navy for a nautical theme, warm browns and wooden furniture for a cozy cabin feel and crisp whitewashed, reclaimed wood for a lakefront cottage aesthetic.
Once you have an idea of your theme, you can model the rest of the house around it. If you have a view of the lake, make your windows the focal point of your home. Forego window treatments and choose neutral colors if you want to put the lake on display. If you still want window treatments, consider light, flowy curtains that do not distract from the home's natural life.
Living at the lake ultimately means that you may have people coming in and out of your house in swimsuits. Choose water-resistant wood like white oak or teak to prevent damage. When it comes to floors, hardwood and laminate can stand up against water or mud. If you want softness and texture, consider area rugs in the living areas.
Create Your Vacation Home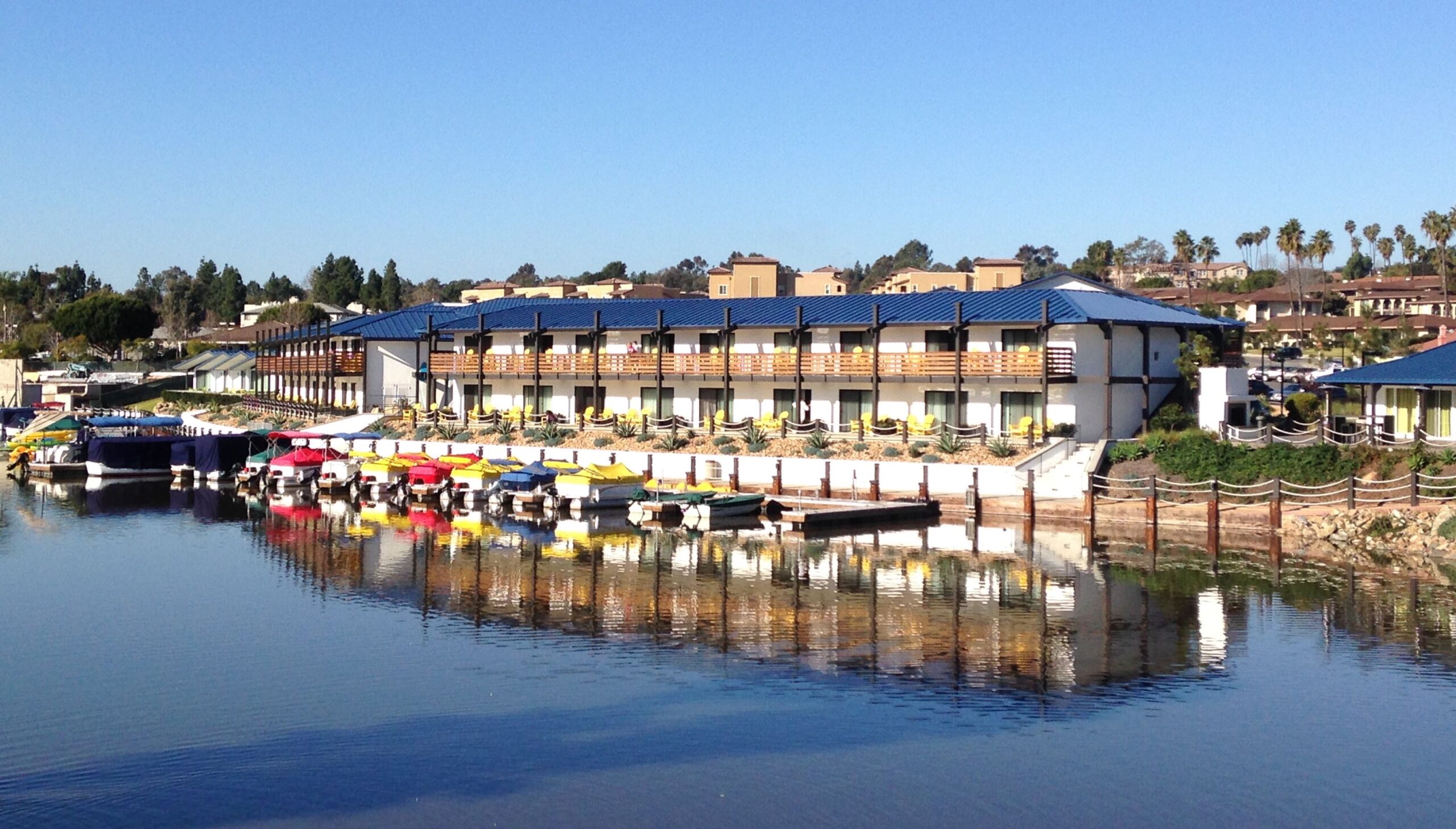 source: pinterest.com
There are various ways to upgrade your lakehouse. Minor changes, like planting flowers or adding lighting to the dock can make a big difference. Whether you live in your lakehouse full-time or spend your winters elsewhere, a lakefront property should always be reminiscent of a serene vacation. Restore your love for your property by breathing life back into it.