A Halloween party is the favorite for students and we can easily guess why.   The purpose of Halloween for us may not be trick-or-treating, but instead spending time together as a family. Wouldn't it be fun to throw a Halloween party for your friends? Anytime during October is fine, and it doesn't have to be expensive or complicated!
It's a myth that the more money you spend, the better time you'll have. Don't let the Halloween-related charges on your credit card account intimidate you. Our party ideas make it simpler to enjoy the eerie moments while dressing as witches and wizards and adorning your venue with carved pumpkins to frighten your guests. Here are some tips to have a fun-party Halloween!
1. You Have To Plan In Advance
source: pinterest.com
Around 90-120 days before your event is the best time to arrange and advertise it. In this manner, you can plan the invitation strategy. Use social media and fellow groups once the date and locations have been selected, and find out when is the best time to post the event on social groups.
2. Pick A Killer Theme For Party
Do you enjoy a subtle Jack-O'-Lantern motif or witches and wizards? Choosing a theme offers you access to a wide range of colors. Imagine you are organizing a Halloween celebration for vampires. Choose hues like purple, red, and black. The majority of your props can be used again depending on your theme as you celebrate Halloween every year. Killer Halloween party themes can be found online too.
3. Stand out From The Crowd – Send Spooky Invites
source: pinterest.com
If you failed to shock your guests with a spooky invitation last year, you had better success this year. Create interesting posts with spooky Halloween images for any occasion, whether it's a tiny Halloween party or a huge Monster bash. Are you planning a more opulent event, such as a fancy dinner party or cocktail hour? The ideal combination of stylish and spooky is a straightforward spider invitation.
4. Get Enough Party- Props
If this is not your first Halloween event, the majority of the Halloween props and decorations should be in your storage. If you're planning a zombie-themed party but are lacking zombie-related props, go for DIY props if you have the time, or just stop by the store. To increase the spooky element of your event, you may have sparkly polyfoam tombstones, plastic skulls, and Halloween-themed black-plastic yard signage.
5.
Halloween Party Decorations
source: pinterest.com
There are lots of unique decoration ideas for this theme. Put a new spin on the standard pumpkin carving technique by cutting off an oval at the front rather than the top. This will make a spider-web pumpkin. Also, opt for creepy candles for Halloween party decorations. Use plastic googly eyes on fruits and vegetables to add fun. Tombstone chair covers will add a raw Halloween look.
Find some blood drip table decor items like candle holders. Making a snake wreath is another good decor idea. Once all the rubber snakes have been used, weave plastic snakes of varying sizes among the wreath's twigs. As necessary, secure them to the wreath with hot glue.
6. Get The Best Party-city Costumes For Halloween
Observing the finest of the greatest can help you create a distinctive Halloween costume the quickest. Discover some of the funniest DIY projects, couples' and best friends' outfits, and other unique celebrity costumes to inspire you. The most desired costumes are the Partcity ones. Party costumes are distinctive and inexpensive.
Looking For affordable costumes? Fortunately, you already have everything you need at home to create a spectacular (and fully unique) attire, so this horrible situation won't ruin your party. As an alternative, you can browse Buzzfeed for creative homemade costume suggestions. Partycity costumes will help you define the theme of the party also.
7. Eyeball Meat Curry, Anyone?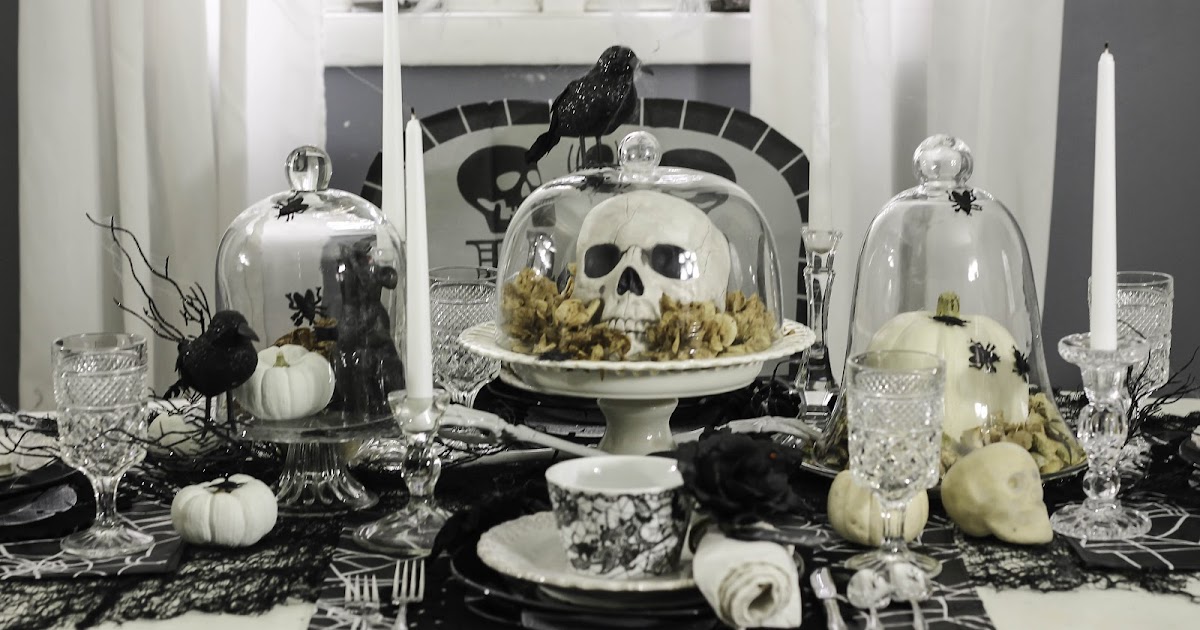 source: pinterest.com
Every visitor will be eager to have the menu for the Halloween party. How ominous do you have to be to frighten your audience? If being creative comes naturally to you, this is the place to show it. Food should be in tune with Halloween party themes. Create a dining setting and add a spider pizza or an eyeball meat curry, depending on the theme you picked. Spiderweb Nacho Spread, Guacamole eyeballs, pumpkin handpieces, etc are the fun recipes you can try.
8. Arrange For Crazy Yet Cool Cocktails.
Serve the spookiest drinks to your guests, whether your Halloween party has a witches and wizards theme or a gothic one. Add dry ice and creepy fruits, like lychees that resemble eyes, to cocktails to win the hearts of the attendees.
9. Create A Dedicated Spot For Spine-chilling Selfies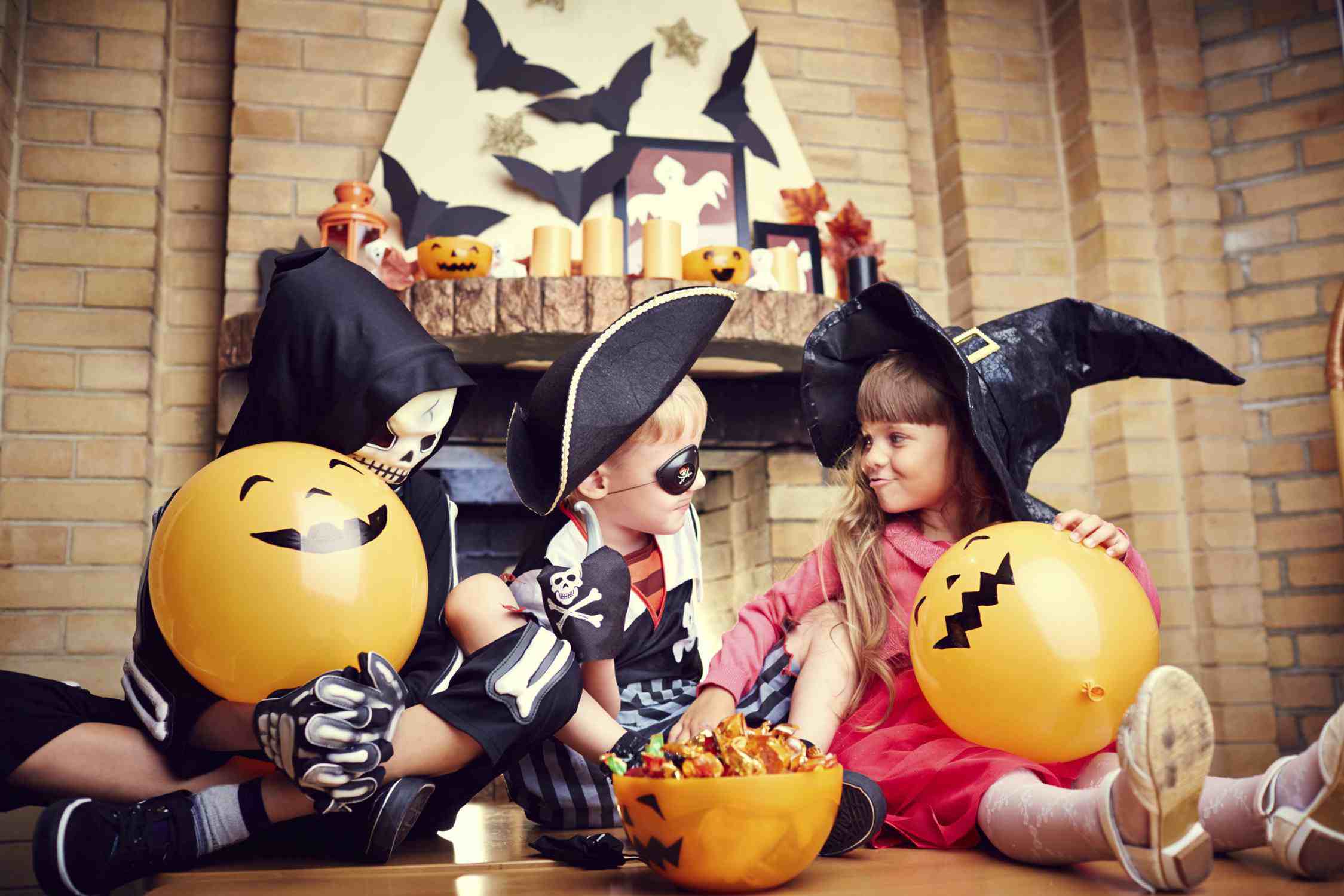 source: pinterest.com
Social media is thriving because of photos, which are increasing daily. Set up a photo booth at your event with various decorations and either a simple black background with a lot of golden spiders pinned to it or a white backdrop that has been smeared with blood. You become more well-known without spending a dollar the more people share photos from your event.
10. Partycity Halloween Theme
Party City is a one-stop solution for all party supplies. This theme can be more affordable for you if you buy the supplies in bulk. With Halloween around the corner, it is obvious to think about the costumes and decorations. Just pick one theme "Partcity Halloween". This will add pattern and style to an event. All party stuff will be combined from a common source, part city.
Conclusion
One of the nicest holidays of the year is Halloween, and not only for kids! It's a night to indulge in sweets, let your imagination run wild, and keep an eye out for spookily unexpected events. Halloween parties are a wonderful opportunity to get neighbors and friends together for a fun fall evening.
Food, games, costumes, and ornamental Halloween themes are all brought together in this lovely arrangement. You may save money with the help of our advice, especially for your upcoming Halloween party.