The sun-kissed mornings at California would be perfect for you if you come from wet parts of the country. Here is a list of the top 20 beaches in California that you must visit.
1. Pfeiffer Beach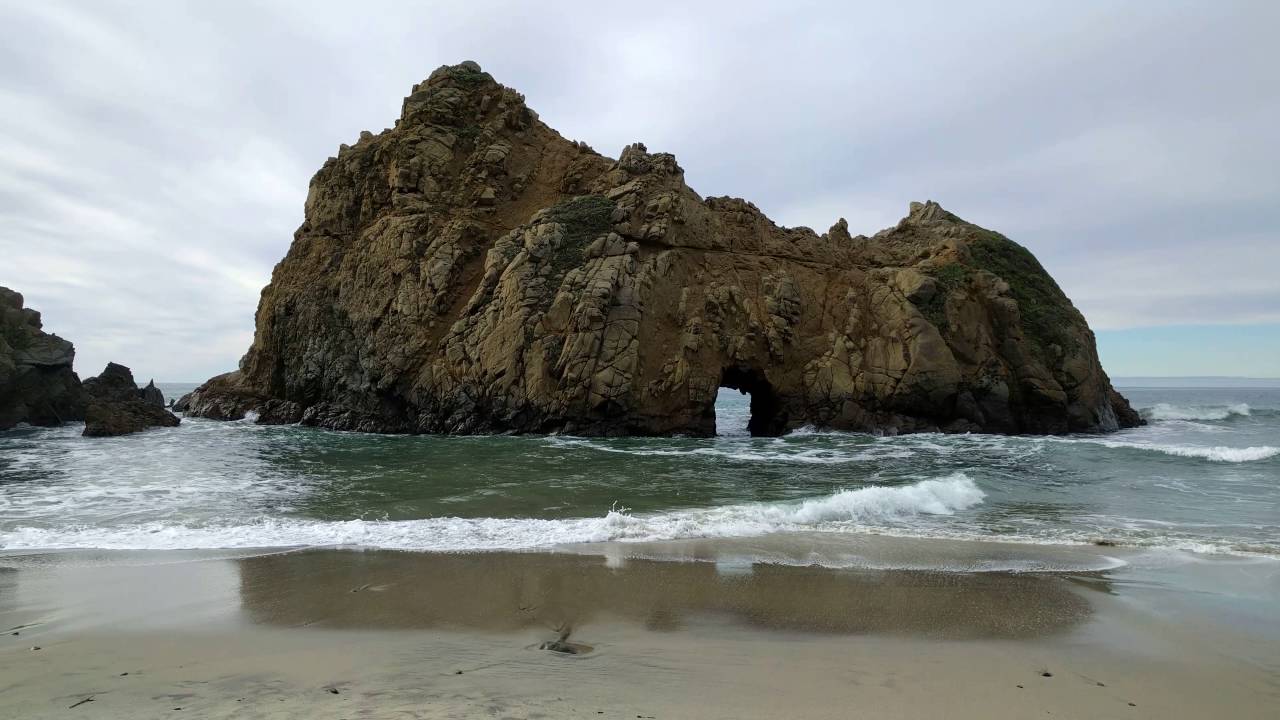 source: youtube.com
This beach is reached via the Pacific coast highway. Due to the high manganese deposit, this beach has purple-tinted sand. Several natural stone structures are scattered across the beach along with the keyhole rock where the sunlight falls on the beach through a natural pathway. 
2. Laguna Beach
source: 14westlagunabeach.com
This is boardwalk heaven on the list of Californian beaches. Lots of other activities can be done here. Several art galleries and food joints will give you a good time here. 
3. Carmel Beach
source: californiabeaches.com
Off Ocean Avenue, you will get this beautiful beach beside the village. Here you would get a crescent shape, a wonderful beach full of white sand, which is one of the best of California's beaches. The beach is pretty clean and you can tag along with your doggie. Fire pits are available here for a beautiful sunset beside the bonfire.
4. El Matador State Beach
source: commons.wikimedia.org
The very scenic and very photogenic beach is covered with several stone structures and mountain remains.
5. Monterey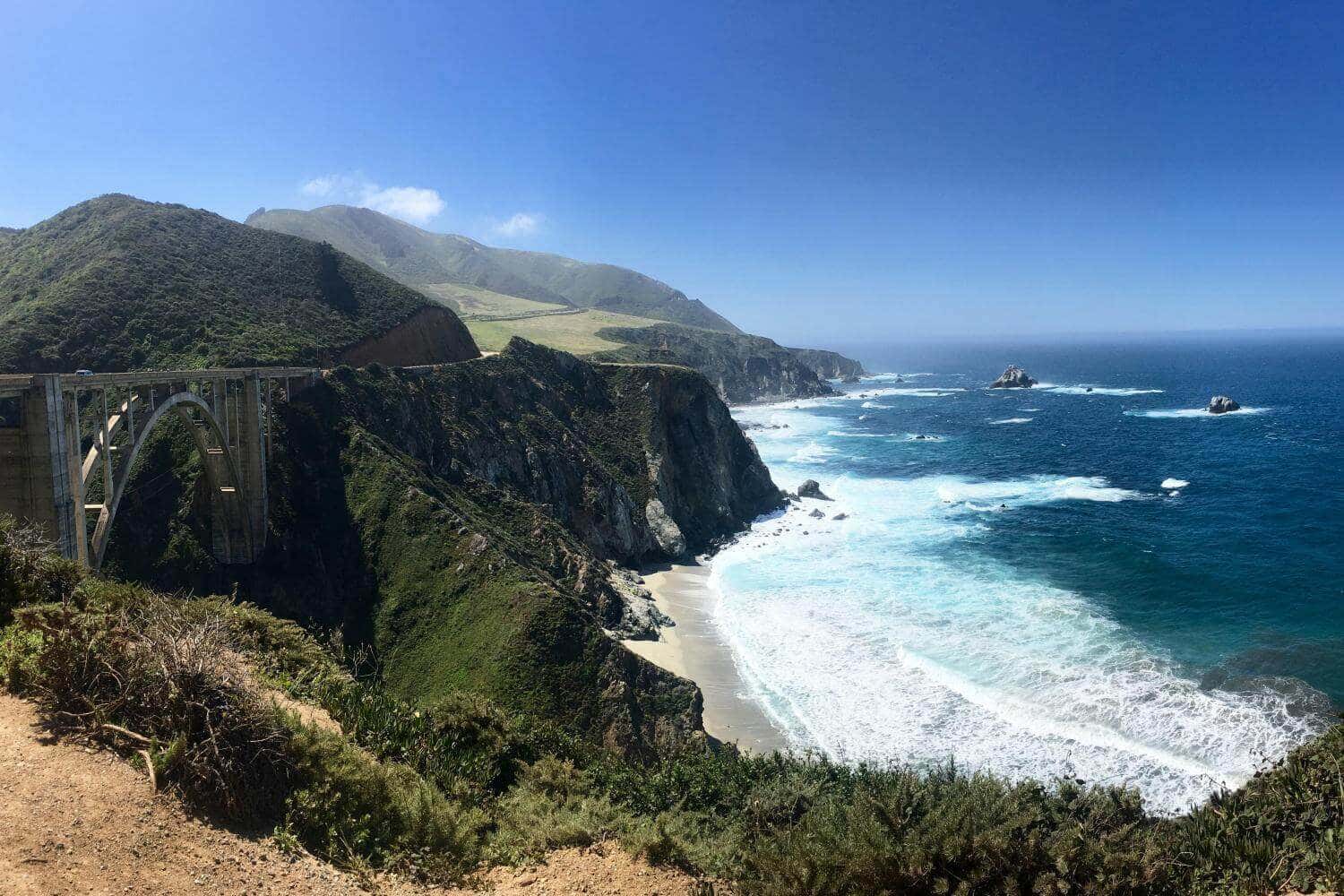 source: graylineofsanfrancisco.com
The biggest Sardine industry is situated along this beach. Lots of eateries, pubs and food joints are situated here. 
6. Coronado Beach
source: cisl.edu
One of the best family-friendly beaches in the world. Coronado is famous for the soothing picturesque sea, calm water, and a beautiful clean beach. The Del hotel is very close to this place and this is situated at the Coronado island. 
7. Santa Cruz
source: agoda.com
Lots of happening performances can be seen here. The beach is always crowded and the nearby amusement park is the biggest attraction over here.
8. Newport Beach
source: travelingwellforless.com
Lots of ferries, an age-old amusement park, and a huge long pier is all about this beach. This is one of the most happening harbor beaches in the world.
9. Crystal Cove State Park
source: californiabeaches.com
This is a beautiful stretch with several canyons around this place. The 3.2-mile stretch will aww you with its beauty for sure.
10. East Beach
source: californiabeaches.com
The Santa Barbara beach is beautifully designed with huge palm trees. Most of the high end hotels of Santa Barbara are facing this beach making it one of the most attractive ones. 
11. Torrey Pines State Natural Reserve
source: travelandleisure.com
 Do you have an interest in ornithology? Then this is a perfect place for you. As you walk by the golden sand, you will get a 300 feet high cliff as background and lots of different types of birds in front of you.
12. Dana Point
source: coastalliving.com
Do you love to watch Dolphins playing? Well, Dana point harbor allows you to hop on some yachts and watch whales and dolphins in their natural habitats.
13. Santa Monica
source: waterfm.com
This beach is famous for the happening pier of it. The huge amusement park attracts kids and adults and all the eateries serve amazing food here.
14. Venice Beach
source: pinterest.com
One of the most happening Californian beaches. Lots of performers, artists, joggers, skateboarders, and board walkers perform there all day long. So you can stroll around the beach or can enjoy some performances.
15. Natural Bridges State Beach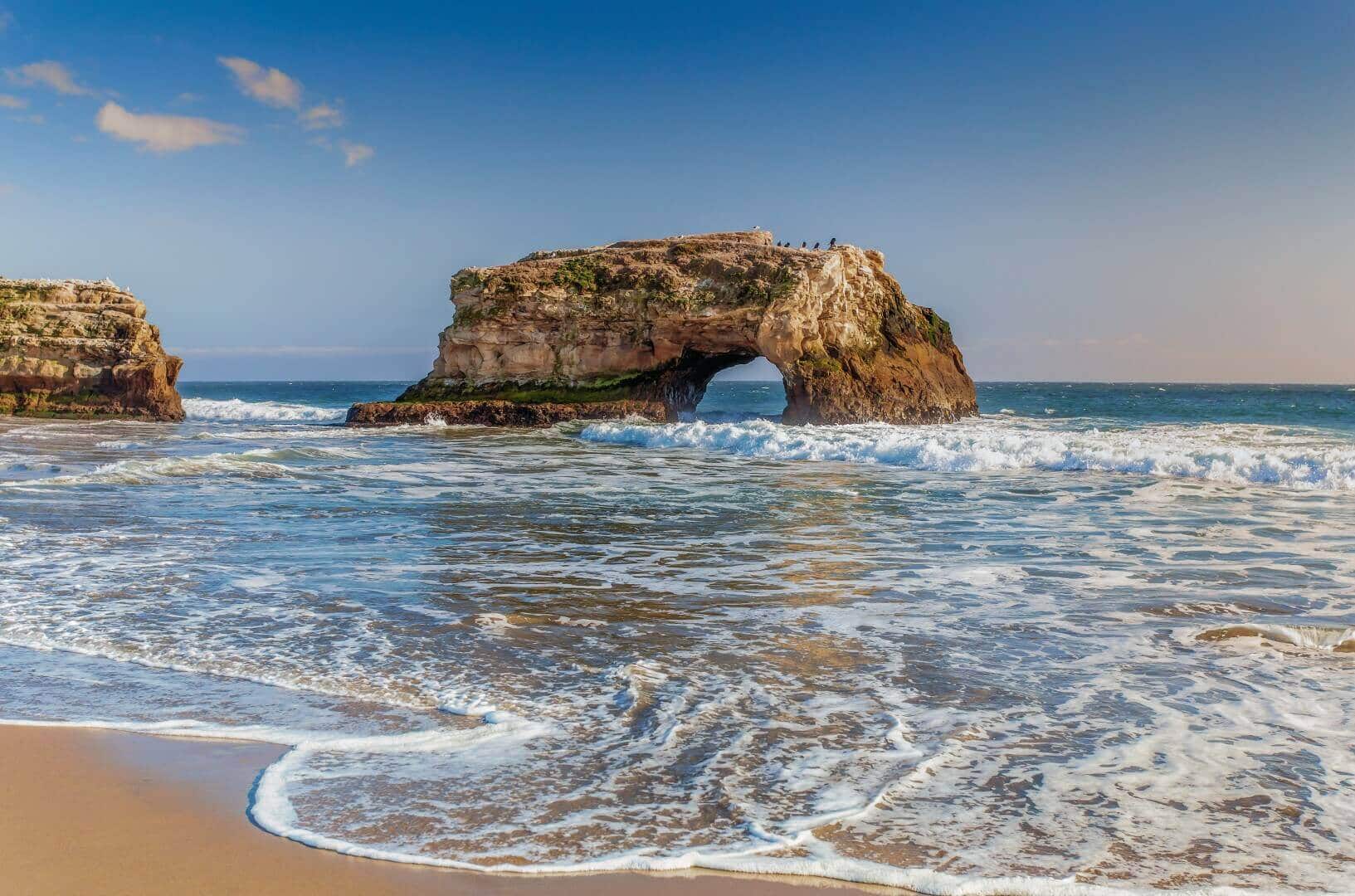 source: californiabeaches.com
It's a 65 acre beautifully spread Californian beach. A natural bridge can be seen on this beach. Monarch butterflies can be seen during winters here.
16. Huntington Beach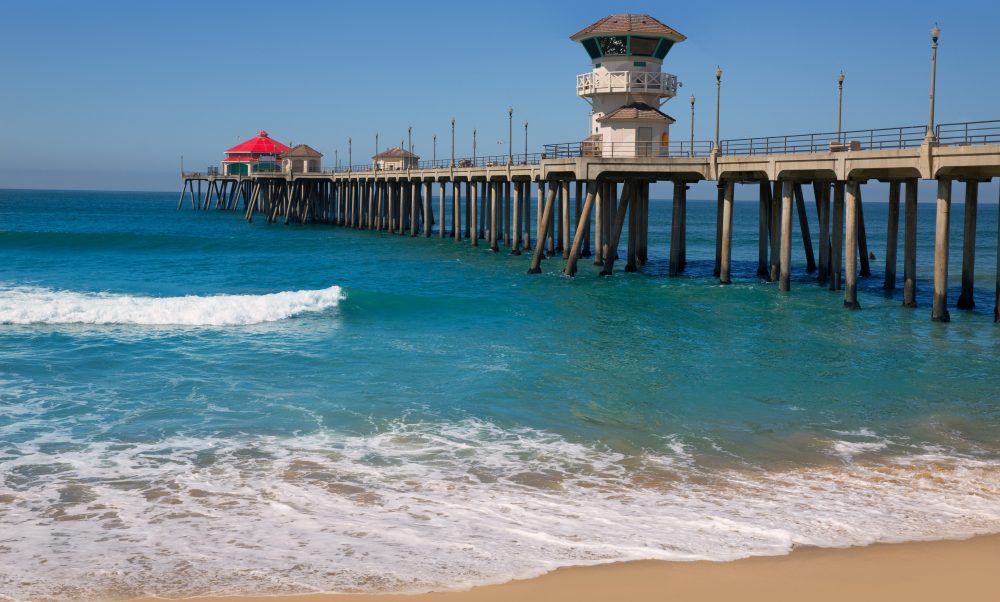 source: bestinsurancecompaniesinfo.com
This is the surfer's paradise. An 1800 feet long pier will give you a wonderful view over the ocean and the surfers surfing below that pier. The famous Ruby's Diner is situated on the tip of the pier to soothe your tastebuds.
17. Malibu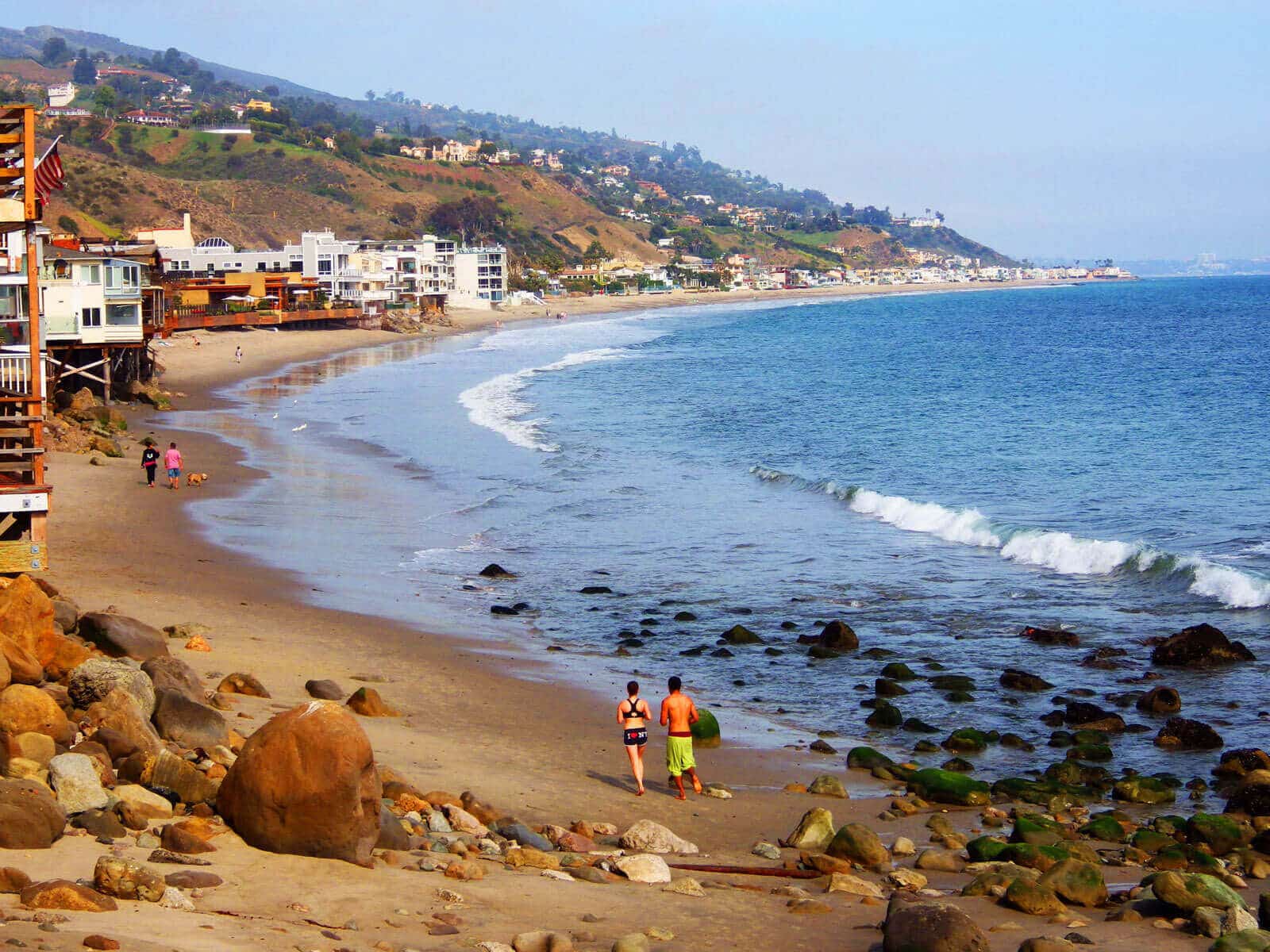 source: britannica.com
 Lots of celebrities from different corners of the earth lives here. So when you are enjoying some warm rays, you can spot some of them strolling around the beach!
18. Manhattan Beach
source: citymb.info
With a long pier and lots of volleyball nets, this beach is an active one. There's a beautiful aquarium on the pier and lots of creative cafes and food joints along the beach. 
19. Oceanside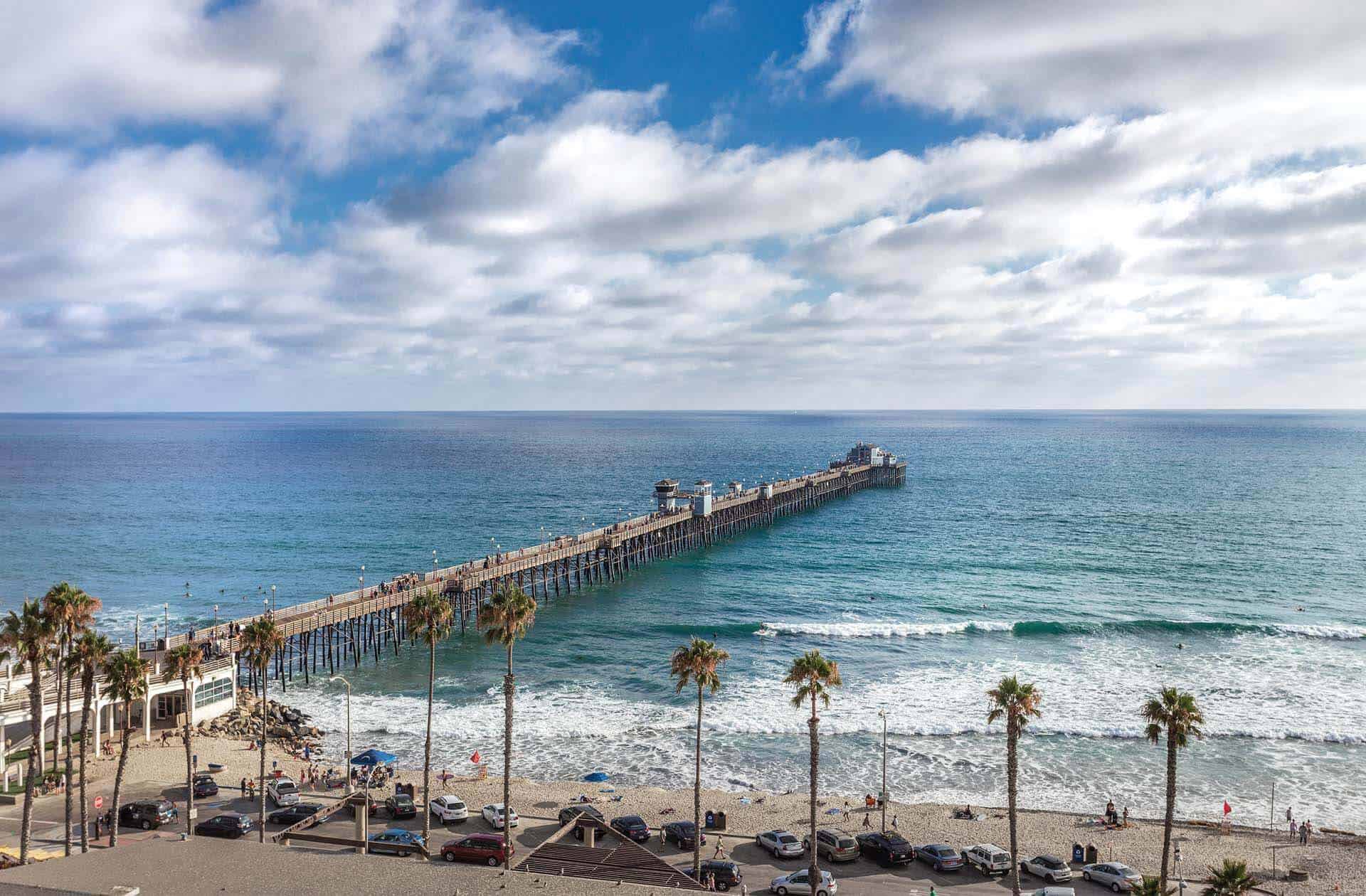 source: pinterest.com
The city is well known for the palm-dotted harbor beach. A long ocean pier along with a surf museum is one of the greatest attractions of this beach.
20. Half Moon Bay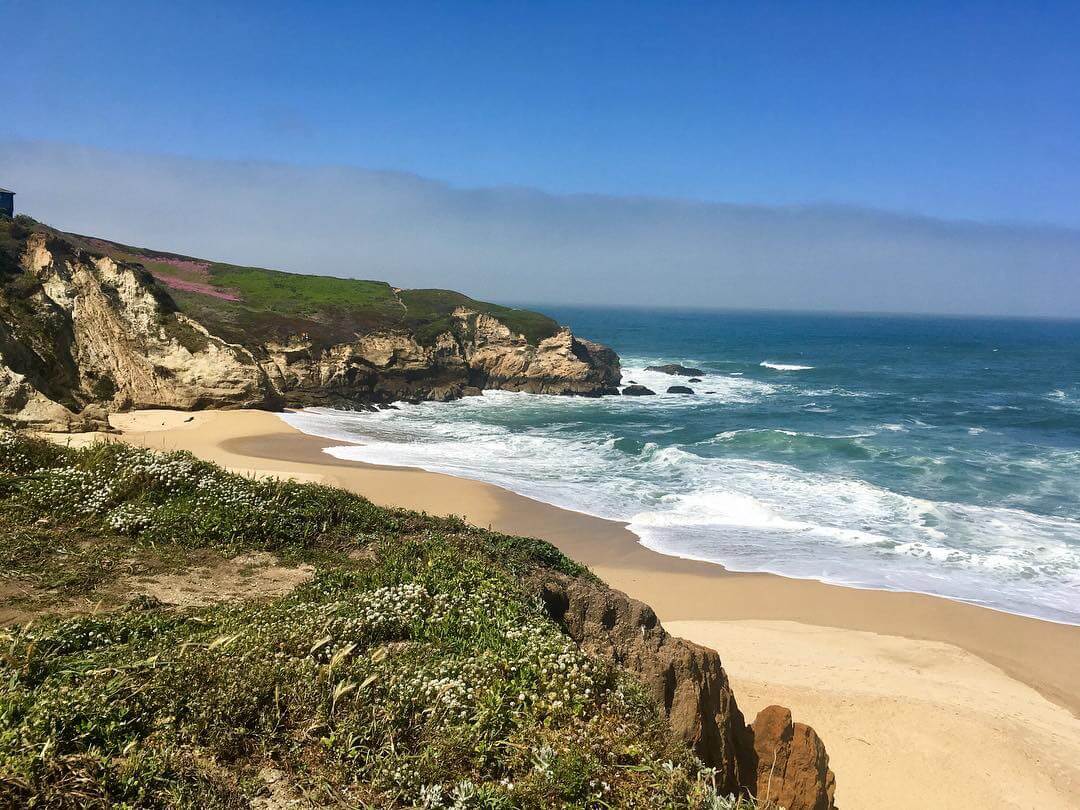 source: thesixfifty.com
A string of beaches can be seen here. They are beautiful and have some amazing landscapes that will woo your mind.
21. Pismo Beach
source: nationalgeographic.com
There is a series of beaches at this place. They are beautiful and famous for the wineries along the stretch. One can notice some beautiful Monarch butterflies in the cooler months here.