Uniforms are highly required in hospitality, tourism, and medicine. One of the most time-consuming and costly procedures for a business is the cleaning and removing stains from uniforms. A professional service may commercial dry cleaning remove stains more effectively than traditional machine washing at a fraction of the cost.
Perks Of Commercial Dry Cleaning For Industries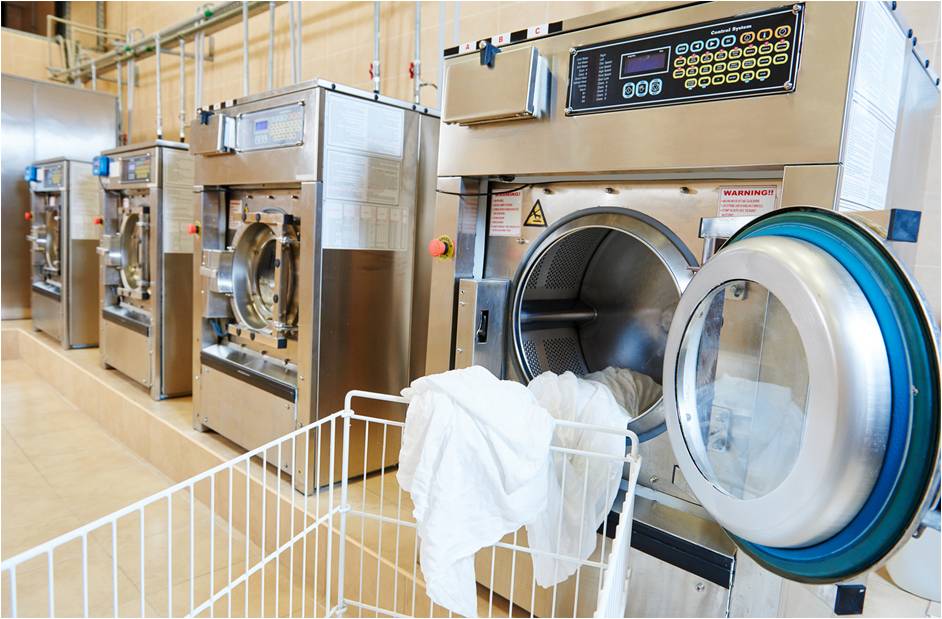 source: monomousumi.com
Commercial dry cleaning is much more effective than home washing machines at removing set-in stains. The process completely dries the garment, ensuring that it maintains its shape for much longer and avoiding the wrinkles that come with machine drying. It also saves time, as dry cleaning tasks often have huge waiting lists at laundries. Having a professional commercial laundry service on hand can help you fulfill your business's needs on a budget.
Commercial laundry services offer the skills to clean your clothes properly, from designs and materials to stain treatment and the latest cleaning technology. Commercial laundry service provides garments with an unbeatable crisp, wrinkle-free, like-new formation due to professional pressing equipment. Therefore, there are no creases or rumples that are out of place.
Prime Laundry, a commercial laundry service shop in London, is a one-stop solution for all industries. 
Why Different Industries Need To Use Commercial Laundry Service:
Travel Industry 
source: pinterest.com
Uniforms in the tourism industry are generally made of natural materials such as cotton. When washed in a home washing machine, this type of cloth shrinks, but it provides a similar size and looks when dry-cleaned professionally. Therefore, commercial laundry service can help this business because it does not require washing, reducing time and labor expenses while also avoiding damage caused by washing machines.
Hospitality Industry 
Food, alcohol, and make-up commonly damage staff clothes in the hospitality business. The stain removal process used by commercial dry cleaners is much more effective than machine washing. The dry-cleaning process is popular, especially for more delicate types of cloth, because many professionals can prevent damaging the fibers during ironing.
Medical Industry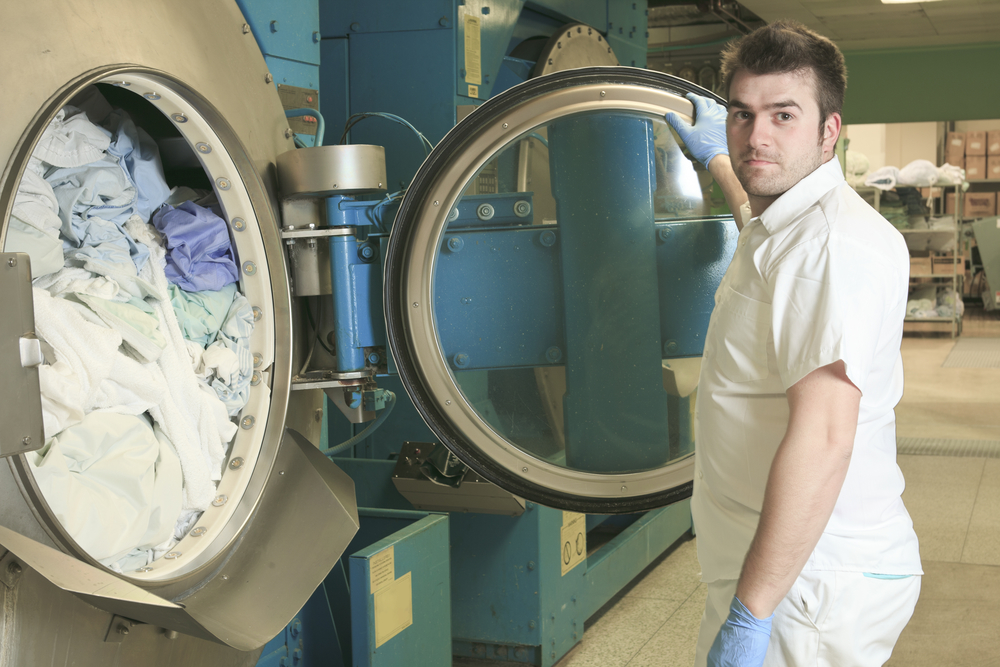 source: wilkinslinen.com
In the medical field, uniforms are regularly washed in hospitals. Commercial dry cleaning is less beneficial in the medical field. Medical uniforms must be washed at high temperatures and usually include antibacterial treatment, making them unsuitable for dry-cleaning equipment.
Zoos and Aquariums industry 
Wool, cotton blends, and other natural fabrics are frequently used in zoo and aquarium outfits. When washed in a home washing machine, this type of fabric shrinks, but when dry-cleaned professionally, it retains its original size and looks.
Building & Construction Industry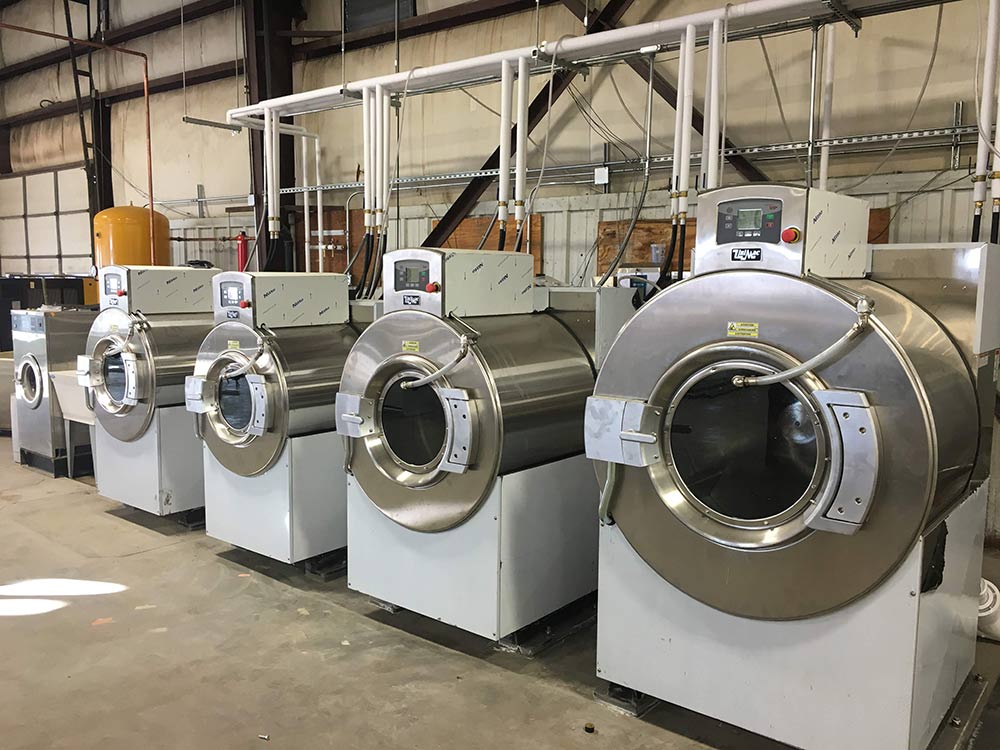 source: rjkool.com
Construction workers frequently use chemicals that are harmful to fabrics; therefore, the requirements for easily laundered staff uniforms are essential. Commercial dry cleaning removes and stops stains from these toxic chemicals quickly and effectively.
Car Wash & Detailing Services 
Staff employees at car washes are very often required to wear white uniforms. Therefore, removing stains with ordinary home laundering is tough. Commercial dry cleaning is the best option for house cleaning regularly—this type of business since they can keep their uniforms neat and white without washing them.
Dental Services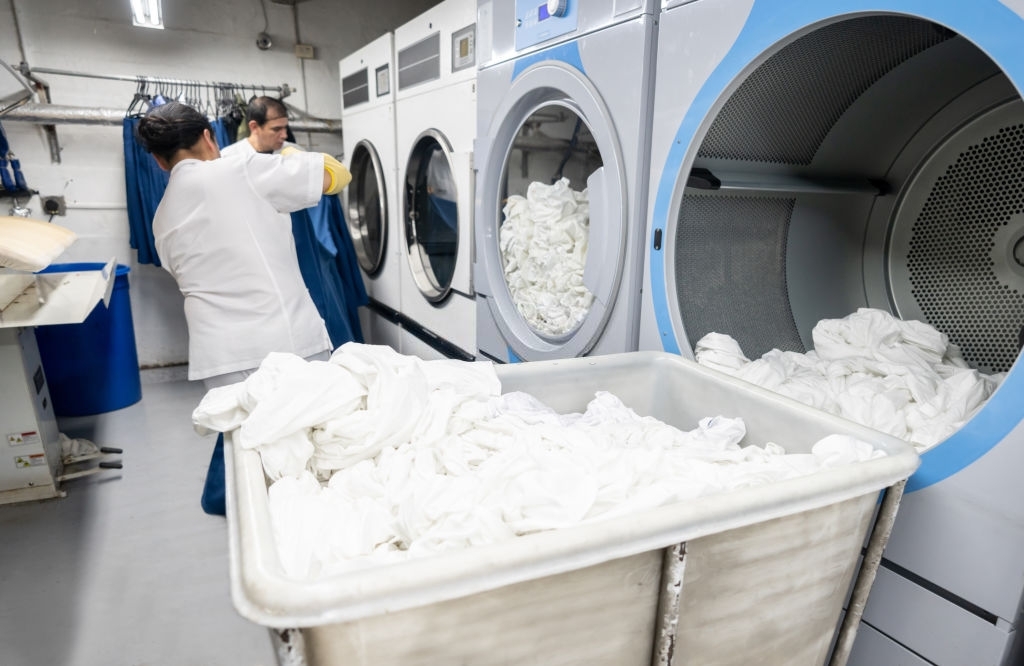 source: laundryservicedelivery.com
Dental offices often include uniforms that are color-coded and washed regularly. For this type of uniform, commercial dry cleaning is the best solution because it ensures consistency and uniformity among all employees. 
Last Words:
As commercial dry cleaning solutions remove stains more effectively than typical residential laundry, they can help a variety of sectors. They also save time and money by avoiding the damage done by washing machines and chemicals. Commercial dry washing is a smart choice for your company uniforms because of these advantages!