The use of wood brings a touch of uniqueness and class to the place be it residential, commercial, or any other place. We often admire things made from wood including furniture, flooring, and ceiling but the different kinds of wood carry different features. Based on these features, Live Enhanced brings the most expensive wood fond around the world. Check it out.  
African Blackwood
source: pinterest.com
African Blackwood is the most famous and expensive wood that can be found around the world and is extremely hard and dense, making it a perfect choice for use in the making of musical instruments. The trees for this wood are already near-threatened and it is also a challenging task to have it in a usable form. This wood is extremely expensive but is worth the price. 
Bloodwood
source: pinterest.com
The tree that caters to the bloodwood is mostly found in the sandy ground in the upland rain forest. When the wood is cut, it extracts red sap which seems as if the tree is bleeding. This occurs because of the chemical called Tannis. The sap can be used as a dye to color things and the soft red textured wood can also be used in various things. 
Bocote Wood
source: pinterest.com
Bocote wood is one of the most beautiful woods found in the world with its unique color combination of brown-black stains and its unusual texture ranging from golden brown to greenish-yellow. This wood also consists of unusual patterns and the dark linings of dark brown color make it even more elegant and beautiful making it one of the expensive woods in the world. 
Bubinga Wood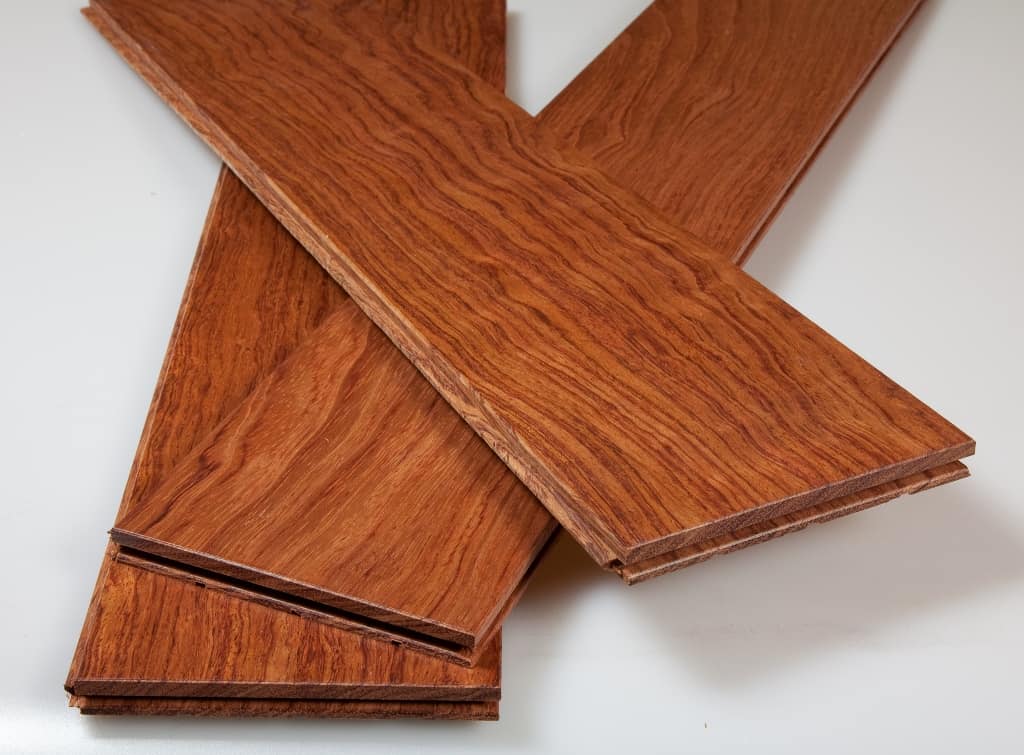 source: pinterest.com
Bubinga wood is considered one of the species of flower-bearing plants in the family Guibourtia. This wood is one of the most valuable species because of its distinct annual rings and the smooth and rich texture because of constant change in fiber. This kind of wood is widely used in elegant furniture, musical instruments, cars, and aircraft. 
Dalbergia Wood
source: pinterest.com
Dalbergia wood is generally found near the coastal area and is one of the most expensive ones around the world. The most commonly used wood of this family is rosewood that has a beautiful texture and color. This wood has some beautiful feel and color and can be mostly found in Africa, South America, and Asia and also includes shrubs.  
Ebony Wood
source: pinterest.com
Ebony wood is also referred to as the black wood that is extremely thick and is found from the tree named Diospyros. This wood has a flat and smooth beautiful surface that can sink easily in marine. The texture of the wood is extremely attractive and thus can be used in manufacturing some rich and classic pieces.  
Lignum Vitae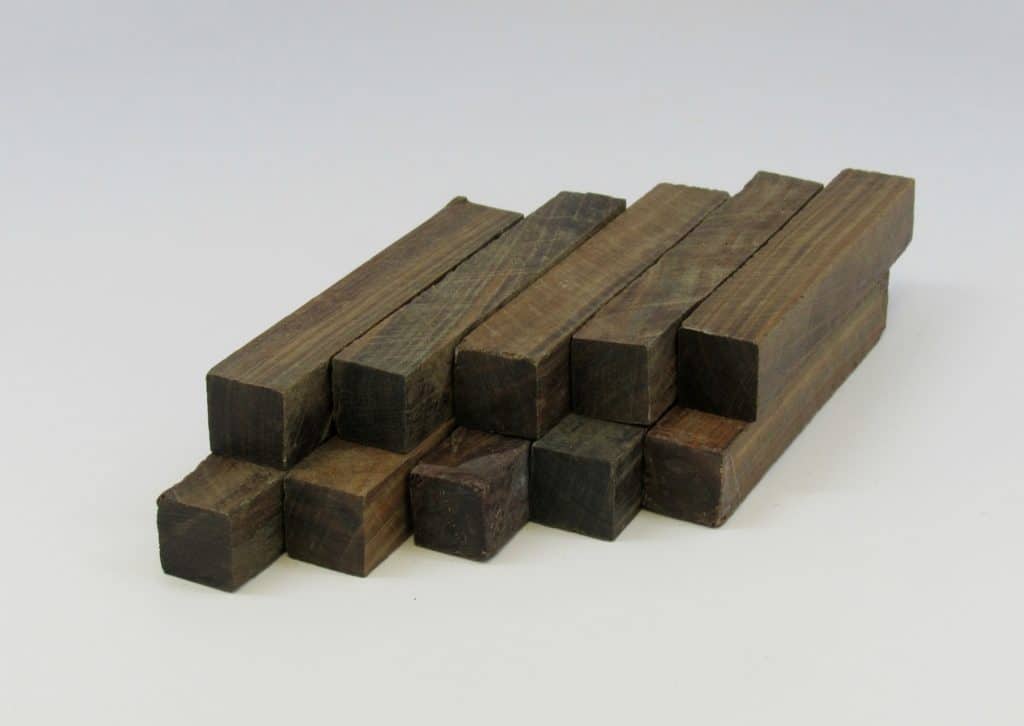 source: pinterest.com
Lignum vitae wood is unfortunately on the verge of extinction and is among the endangered species of the world making this wood more expensive. This wood is found from the tree that is the national tree of the Bahamas. Producing wood and making things from this wood sometimes becomes laborious and cumbersome. The wood contains beautiful texture and natural oils that help it wear-resistant. 
Pink Ivory Wood
source: pinterest.com
Pink ivory wood is considered an exotic and rare wood that has its origin from South Africa. Pink ivory wood contains an unusual color pallet that can be used for unique décor around the place, especially the bright pink one with a neon glow. Other colors include unique and interesting shades from light pink of faded rose to as dark as watermelon and purple tone.
Purple Wood
source: pinterest.com
Purple wood is exceptionally durable and found very rarely in some parts of America. This wood is also known as Amaranth. The purple wood is extremely expensive because of its unique feature of turning to purple as soon as it is exposed to UV rays. This purple wood also resists most insect attack and decay and is also water-resistant. 
Sandalwood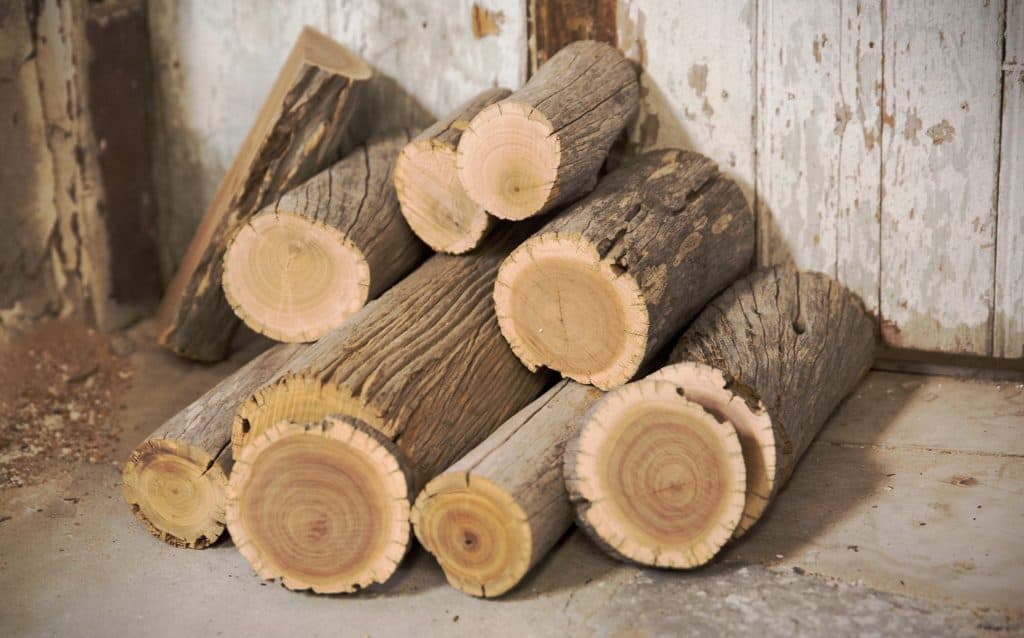 source: pinterest.com
Sandalwood is one of the most expensive woods found in the world and is associated with the aromatic wood. Sandalwood contains the sweet and woody smell that rules the perfume industry especially used as the scent in incense sticks and essential oils as well as expensive perfumes. The tree of sandalwood contains many essential oils and can also preserve its flavor for years.