Since the outbreak of the COVID-19 & Omicron pandemic, face masks are now an irrefutable rule all over the world. It's considered one of the most important safety weapons you'll need to fight the virus and stay safe. As a result, it's vital to know a variety of options in order to choose the best smart face masks for such a goal.
Despite COVID-19 showing no signs of going away, masks are becoming increasingly appealing and a necessary precaution. That being stated, let's take a closer look at a handful of these smart and innovative masks that will elevate your personality while also offering security.
LED Face Mask: $24.99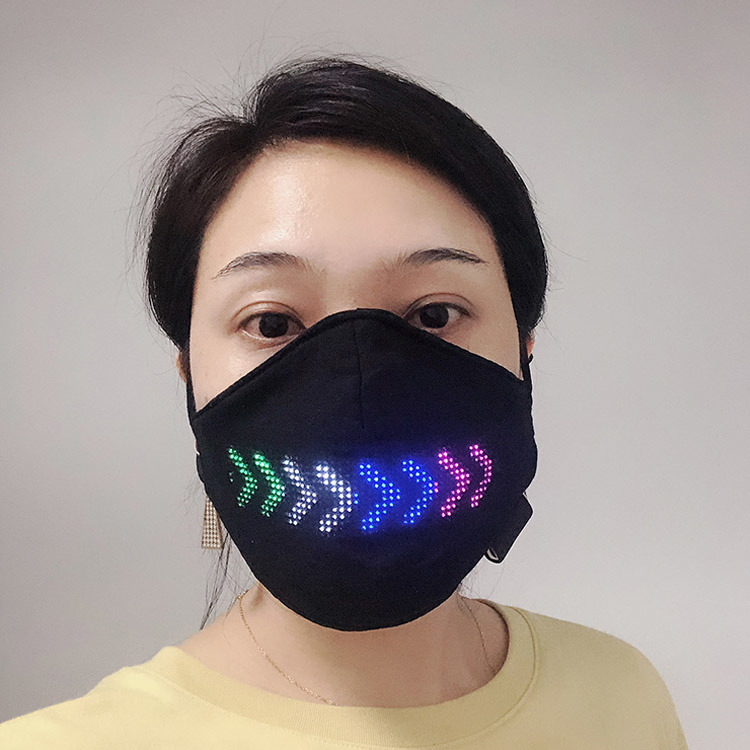 source: pinterest.com
How would you feel if your mask swapped words on its own to communicate with your friends? With this LED Mask, you can use your smartphone to scribble anything on your mask. It enables USB charging and has an 8-hour battery life after only 2 hours of charging.
You'll require to install the Magic Display app, which is available for both iOS and Android smartphones, to control the LEDs on this mask. You may put whatever text you choose on your mask with this application.
Kenneth Cole Smart Face Mask: $39.00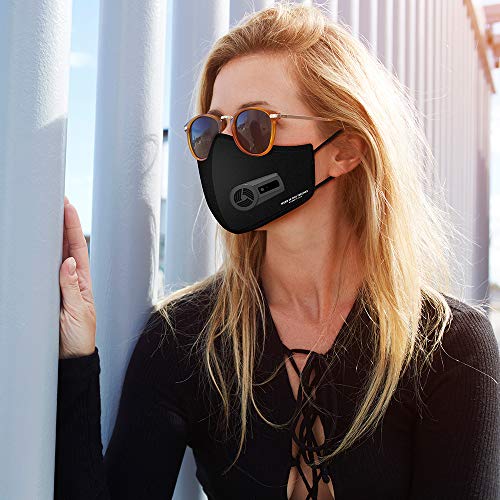 source: pinterest.com
The Kenneth Cole Smart Face Mask intertwines a lithium polymer battery with an integrated turbo fan to give its consumers a safe and pleasant experience. It removes pollen, dust, as well as other particles. The mask also has three replacement HEPA H23 filters that may be used for up to six weeks.
The smart mask is also ergonomically designed, so you can wear it easily to cover your mouth without feeling any discomfort. Aside from having a sporty appearance, the Kenneth Cole Smart Face Mask is also reusable.
Ruishenger Face Mask: $39.99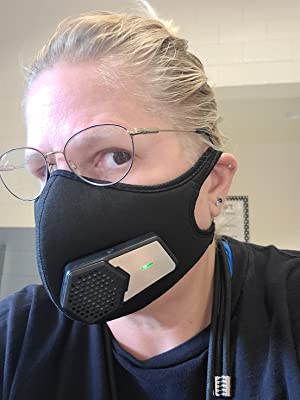 source: pinterest.com
If a luxurious look and feeling are high on your list of priorities, the Ruishenger Mask is a fantastic option to consider. To begin with, it isn't just a mask, but a whole collection of related face protection equipment. For a good cleansing effect, you can also use this face mask as an air purifier.
The battery life of the Ruishenger Mask is around five to six hours on a full charge. It is primarily designed for adventure activities such as cycling, mountaineering, and jogging, but it may also be used as a preventative device during the COVID-19 outbreak.
Hubble MaskFone: $39.99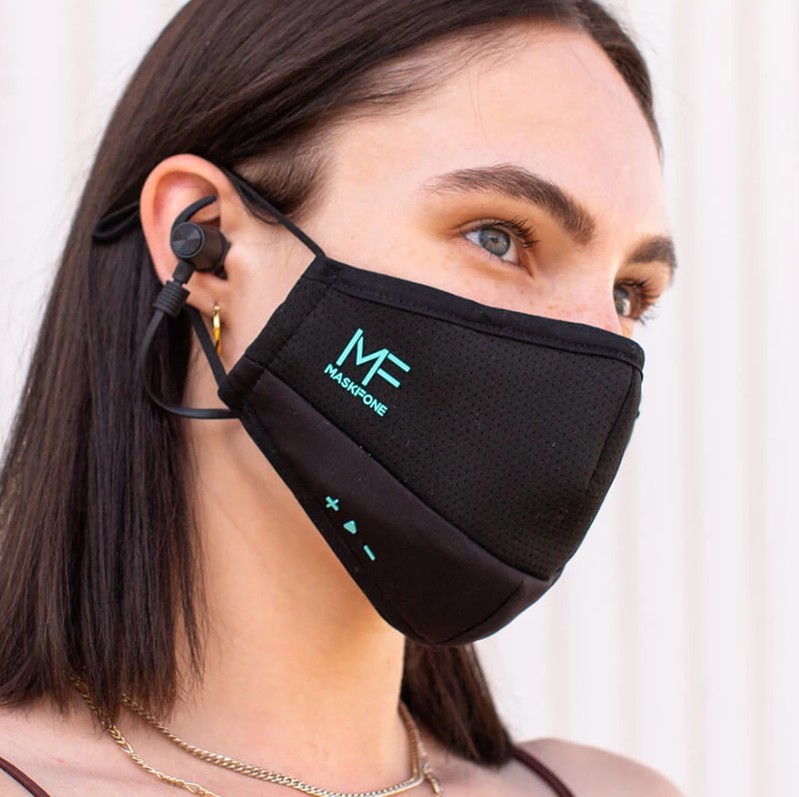 source: androidcentral.com
Talking on the phone while wearing a mask is a daunting challenge. When conversing on the phone, muffled sound is common, but the Hubble MaskFone can help you solve that problem. With four filter surfaces that keep out dust, pollen, grime, and other particles, it delivers spotless air.
The Hubble MaskFone's finest feature is its built-in microphone, which may be used for phone conversations. To decrease noise level, the microphone employs background noise isolation. The mask is also waterproof, with an IPX5 rating, so you won't have to worry about water breaking it. The Hubble MaskFone has a 12-hour battery life for extended use.
LSGTT Electric Face Mask
source: pinterest.com
Whether you want to breathe freely, the LSGTT Face Mask is a brilliant option. It can be used for a range of recreational activities such as cycling, riding, hiking, and so much more. The mask has a four-stage suction filter that feeds the mask with fresh air, eliminating the possibility of suffocation.
The 650 mAh lithium-ion battery may be replaced through a USB connection and provides about six hours of battery life on a single charge. You can also employ this smart mask as an air purifier for effective filtration.
Voice Activated Face Mask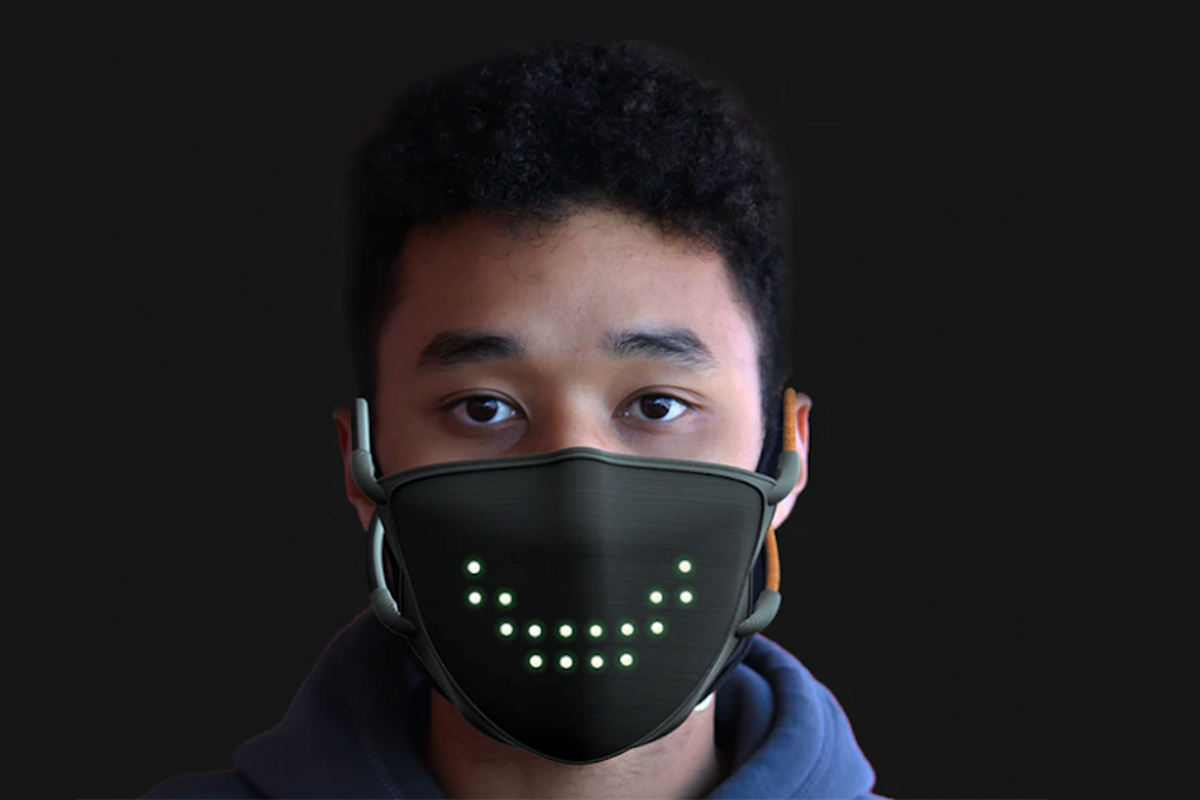 source: pinterest.com
Once you've figured out how to use it, this voice-activated face mask offers a pretty interesting feature you won't want to miss out on. The mask shows a sequence of LEDs that replicate your mouth motions and illuminate while you talk. When you are silent, the mask will only show a smile.
Depending on the music, you may also change the display patterns by pressing the switch button. This mask is also suitable for wearing on special occasions such as Christmas, Halloween, carnivals, and so on. It is also washable and non-hazardous.