Initially worn to protect the feet from injury, water, or dirt, boots are now the leading footwear in the world of fashion. The history of boots comes a long way. 
The function of both boots and shoes is to support the feet, but their basic difference lies in how much of the feet they cover. While shoes cover your feet partially, boots cover them through to the ankles and even to the knees. 
The kind of statement you want to make largely depends on the kind of boots you buy. If you are looking for boots that would last a long while, then you might have to expand your budget. 
But, if you want designs that would enhance your style and look, then there would be a variety of options waiting for you. You just need to know what exactly it is that you are looking for. 
This article enlightens you with multiple ways in which you can style your boots according to your kind of outfit. 
Boots under jeans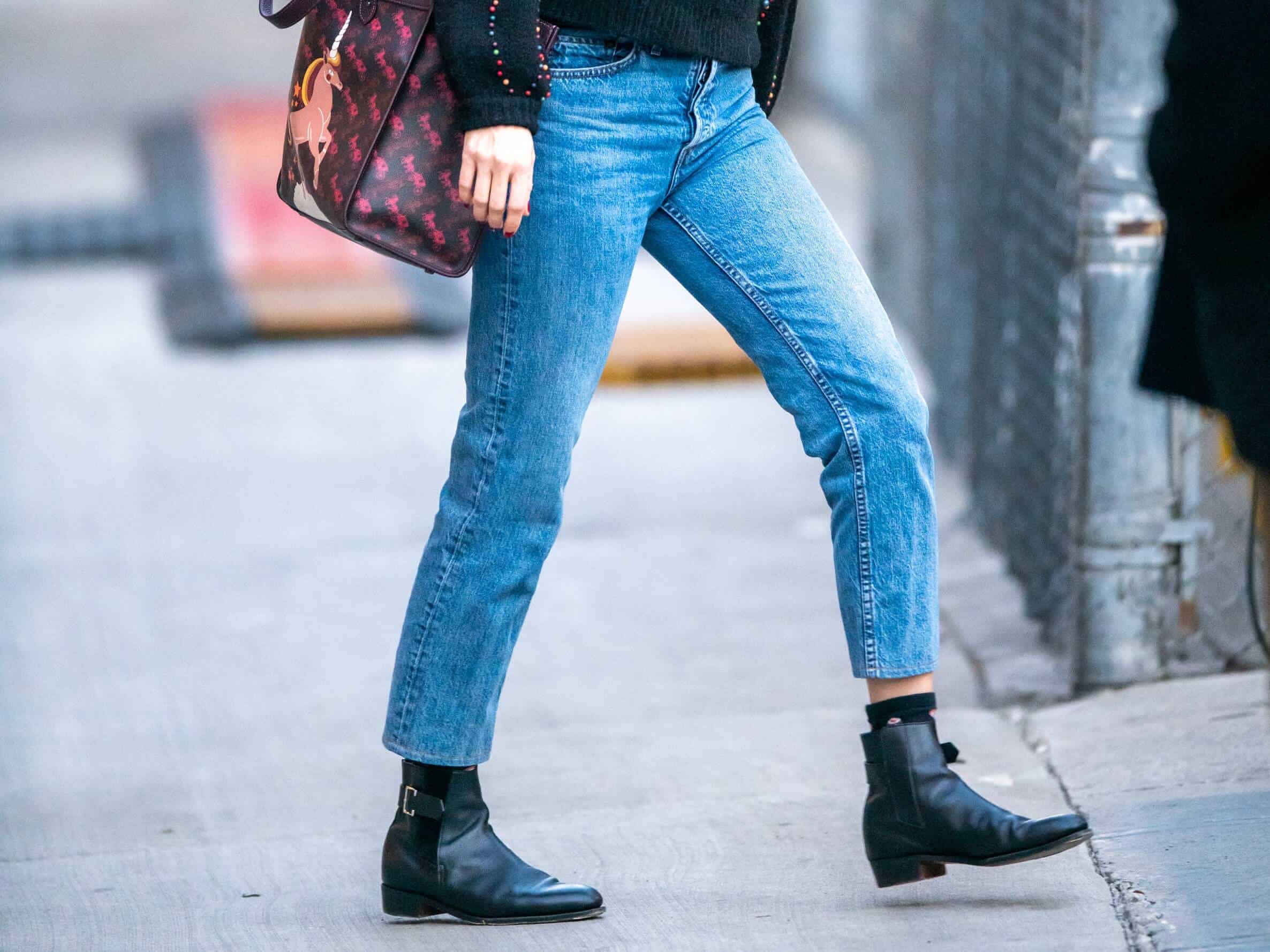 source: glamour.com
This is one of the most popular styles, and it is so because of the comfort it provides. You can pair your black or blue denim jeans with any color of boots. 
To enhance this look, you may want to roll up your jeans to show off a bit of skin. This would make your legs look thinner and taller, thus, making them look even better. 
Make sure the length of the boots reaches a little above your ankles and not anymore. Otherwise, your legs would have the illusion of being shorter than they are. 
You can also pair ankle-length boots with white jeans. In this case, you need to keep the color of the rest of your outfit in mind. A stylish, catchy-looking catchy looking bag would simply intensify the entire look. 
Designed boots are gradually becoming popular. They are stylish moc toe boots with different prints or designs on them. Such extravaganza on your feet requires the rest of your outfit to be simpler to maintain balance. 
Boots under dresses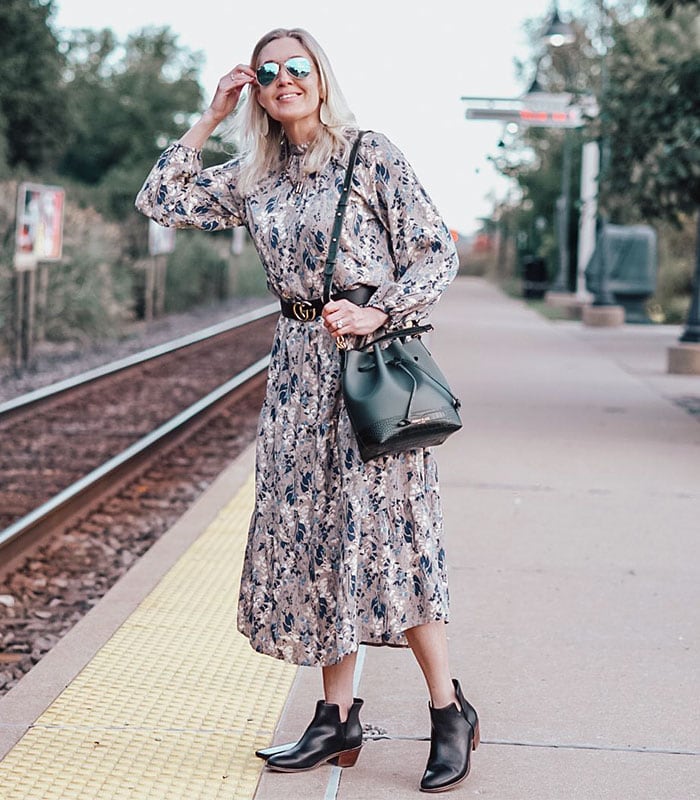 source: plusstyle.com
It looks extremely stylish when you pair ankle-length boots with a dress. Your dress could be tight-fitting or flowing, and any pair of boots would go with it. 
Just make sure the length of your dress is above your knees or up to your calves. This ensures that the latest boots are incomplete view so you can show them off. 
The material of the boots can stand out if you wear a leather jacket over your dress to match the leather of your boots. These looks can be tried with any of your dresses if you shop for your boots carefully. 
Knee-high boots
source: pinterest.com
The important thing to remember while wearing knee-length boots is to make sure that the lower part of your body is not covered in anything loose. 
Your knee-high boots would crumple the loose material, and it would stick out from where your boots end. This is extremely uncomfortable and would not look very attractive. 
To avoid these, you can pair your knee-high boots with tight leggings, skinny jeans, or any other items of clothing that would stick to your legs and not cause an obstruction for your boots.