In general, the blue sea will be a lot more fantastic and romantic. There is no doubt that the yacht interiors will be full of elegance and luxury with a touch of classic style in the coming years. If you have been dreaming of going on a cruise holiday, this year might be a great choice to start planning for it. 
Starting from the beginning of the year, some trends that you have to know about yacht interior designs are as follows.
Classic style
source: bocadolobo.com
Classic is one trend that will be popular. The classic style is never outdated. Even if used hundreds of years ago, people will always fall back into it because it can never be out of trend. 
For those who love classic style, this trend will surely suit your taste and preference. You can use some beautiful antique furniture such as a cupboard or a wardrobe that has been used for years to create a classic look.
Using Luxurious Velvet Fabric
Luxurious velvet fabric was used many years ago because of its elegance and luxurious feel. Using the velvet fabric in your yacht interiors will add more luxury to it. The softness of the fabric will make people feel comfortable when they are on the yacht. It can also give an elegant touch when combined with other materials such as wood or steel.
Using Higher Floor Level for Interior Design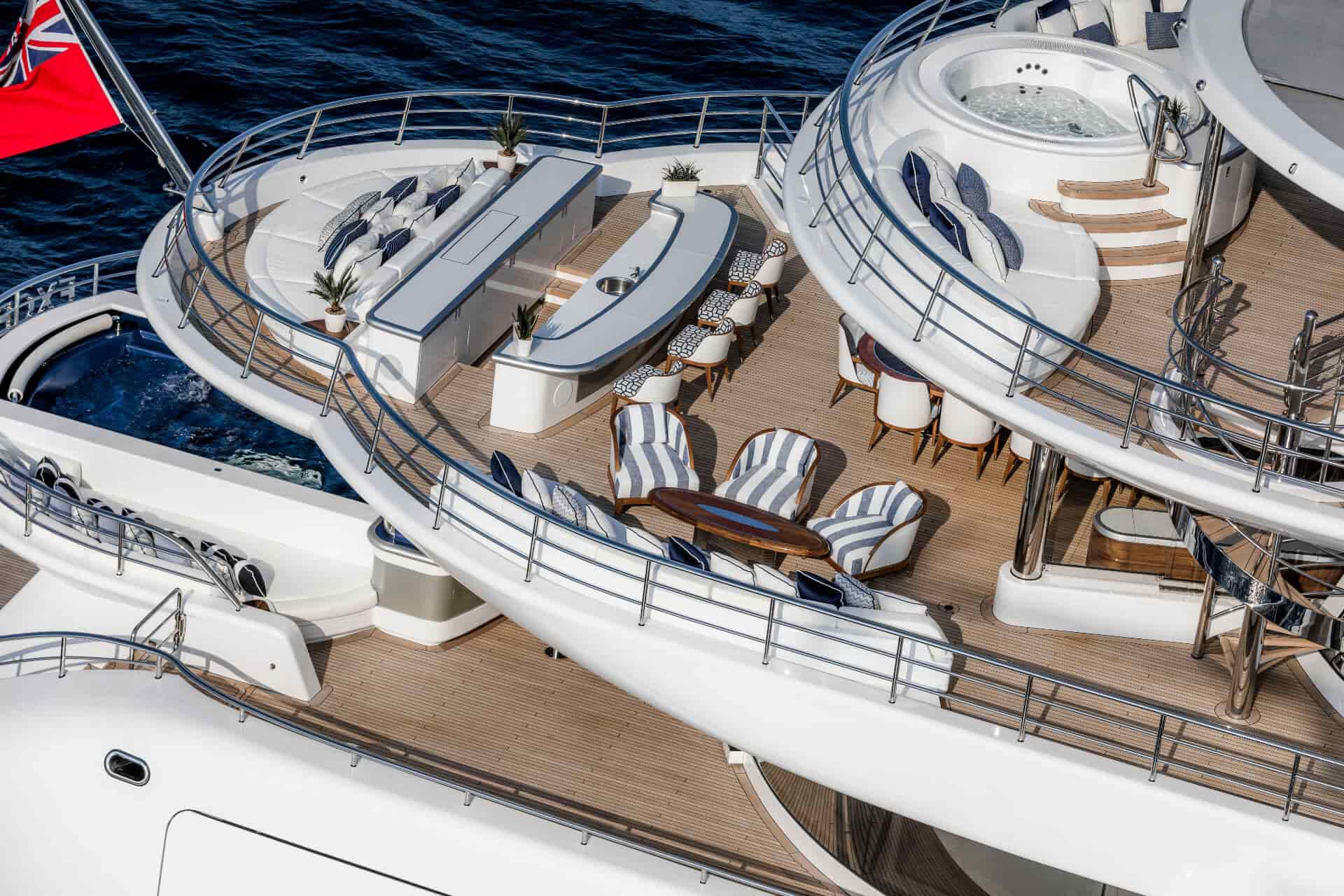 source: elitetraveler.com
The next trend will be moving the floor up by placing some platforms that enable people to walk around without stepping down below. This is because the yacht's interior design has now moved away from the traditional style where people need to step down below to do something. 
The style is useful for those who are not very tall because they cannot reach some items on high floors by standing up.
High Ceiling 
One of the most significant trends is to design your yacht with a higher ceiling. This gives a more spacious and open feel to the boat, making it even larger than before. 
The spaciousness of your yacht will determine your comfort within the grand interiors. If you love high ceilings, this trend might be perfect for you because so many styles can be applied to it.
Cabin Lighting With Modern Touch 
source: boatinternational.com
The next trend is about the cabin lighting which is brought by new technology made available nowadays. If you are on a boat, you will not just look up at the sky or watch everything that's happening down below because you need to control where you are heading for. This is why yacht interior designers create some lamps that are suitable for the boat. 
The lamp has to be bright enough for people to see everything on their way, but it should not harm their eyesight after looking at it for a long time. If you love the modern touch, this trend might suit your taste and preference.
All of them are unique and stylish at the same time. You can choose any style or even combine two or more kinds, creating an entirely new look on your boat.