There is nothing more exciting than making headway on a design project – whether that means switching up one room or redoing the whole house!
No matter your interior style, what you decide to do with the walls and floors is going to have a significant impact on the vibe and aesthetic.To help you out, read on for four ways to create stunning residential interiors through a wall and floor design.
1. Use your floor covering as a jumping-off point.
source: unsplash.com
When it comes to designing a room, you always want to start with determining the floor covering. No matter what style you opt for –hardwood floors, wall-to-wall carpeting, area rugs, tile, or something else – this is what will set the tone for the room and the order in which you should approach other elements of the space.
For example, homeowners who decide on a neutral tone or natural fiber flooring without much color can then look to bring in patterns and colors in the upholstery. Alternatively, if you know you want your bold antique rug to be in the room, then you want to pick your color scheme based on the tones in the rug.
You never want to have too much going on in your space. So, starting with the glazed terracotta floor tile enables you to hone in on your style, while still providing you with the flexibility to layer pieces. This is undoubtedly the most straightforward approach to create a stunning residential interior.
2. Consider contemporary ceramic tiles.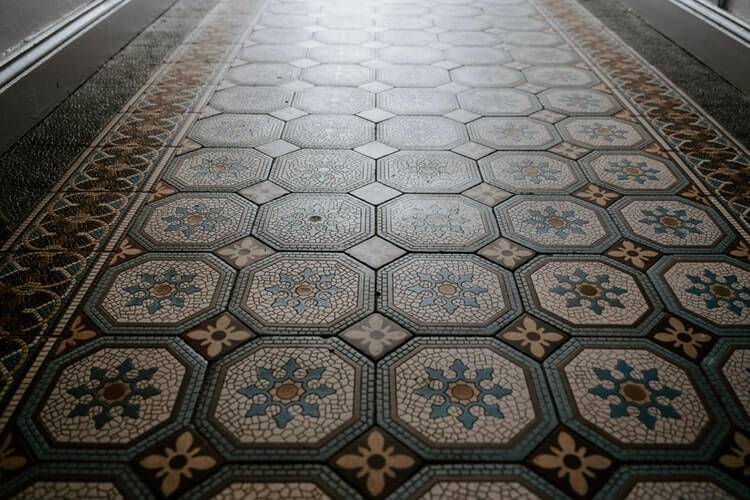 source: unsplash.com
In homes all around the world, ceramic tiles are having a moment. After all, they look spectacular on both floors and walls, while also being practical and elegant. As long as you select tiles made from high-quality materials, you can be sure to have a room (or entire home) that is enhanced by the inclusion of ceramic tiles. Furthermore, ceramic tiles are straightforward to clean and immune to stains, the sun, and moisture.
If you have hardwood in your home, modern ceramic tiles can help to enhance its natural beauty and texture while creating a warm interior. These contemporary styles enable you to combine traditional material with other innovative home decor ideas.
What's more, you can find them in a wide array of colors to fit your decor. If you want a cozy feel, go with dark brown colors. Alternatively, for a lighter atmosphere, choose tiles in lighter colors.
3. Go bold with a wallpaper.
source: tilestyle.ie
For those who want to make a bold statement in a room, there is nothing more effective than wallpaper. Admired by interior design aficionados in locales around the globe, bold wallpaper prints are a popular style. Luckily, there are plenty of options on the market so you can find one that is right for you and your home, without the risk of having the same style as all your neighbors.
Today, you can find wallpaper comprising materials such as woven grass, metal, birch, and botanicals.
For example, metallic wallpaper instantly brings a sheen to any room, letting the walls to reflect and play with the light. Alternatively, grass-cloth wallpaper is ideal for those who want something more subtle. This style brings texture to a room without having to work with color. On the other hand, a floral or botanical wallpaper is a timeless favorite which is at its best when used in smaller spaces like a bathroom.
You may also like to know about Facts on Interior Design and Decoration
4. Install a fabric feature wall.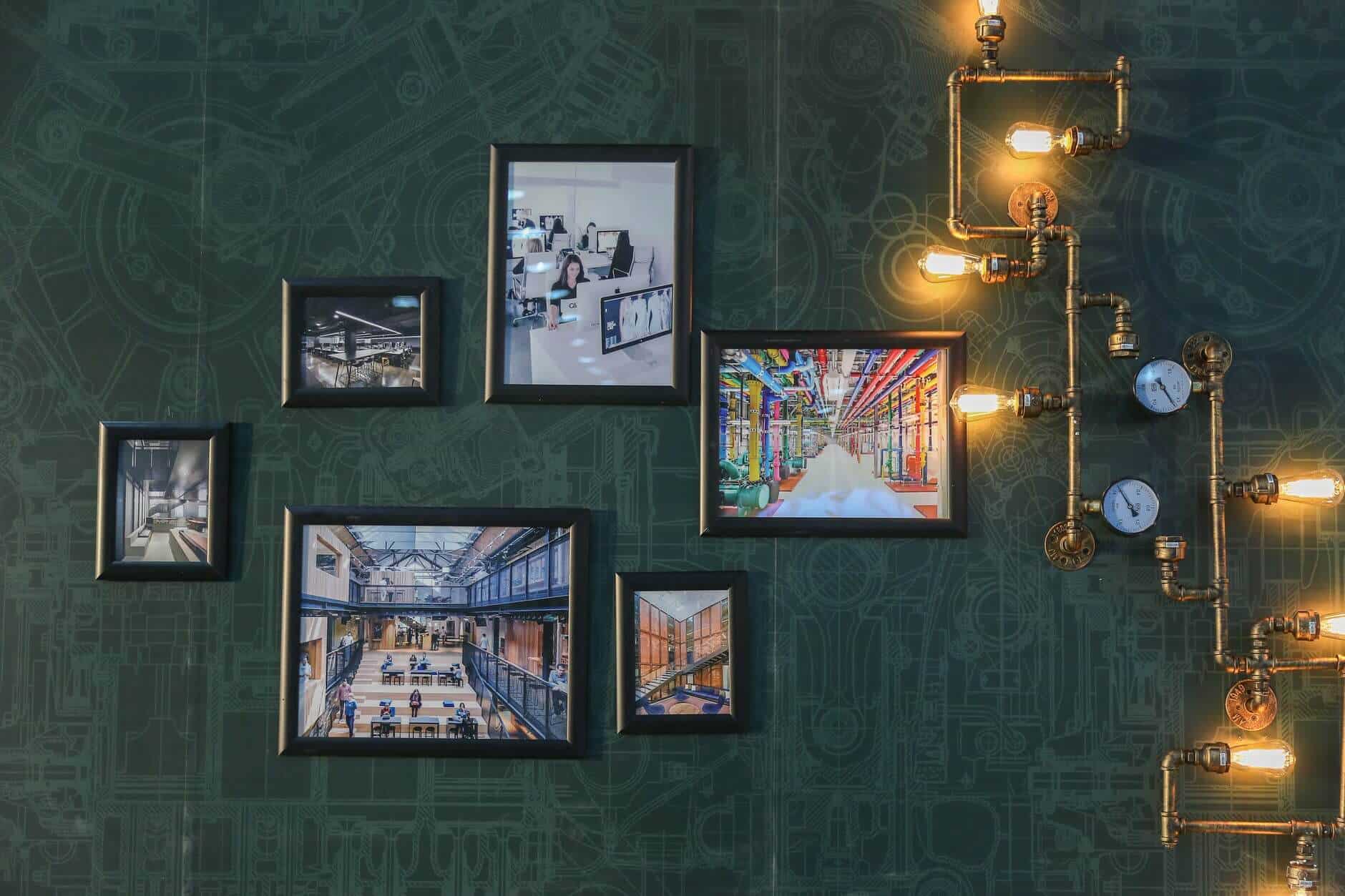 source: pexels.com
If you like the idea of wallpaper, but don't want to commit to one style or are a renter, then a fabric feature wall could be precisely what you want. While the process can be slightly time-intensive, it can dramatically transform a space, and can be switched whenever you have the urge! This style is particularly suited for rooms that have a chic and cozy aesthetic (like bedrooms, libraries, and media rooms).
For materials, you are going to need lightweight, cotton fabric, liquid starch, tacks and tape, and a drop cloth. Tools-wise, you'll need a paint roller, roller cover, paint tray, utility knife, step ladder, scissors, and measuring tape. And, you can install your fabric feature wall over existing paint, wallpaper, and paneling.that will enhance your house view.
What tips and tricks do you like to use to create stunning residential interiors thru the wall and floor design? Alternatively, are you stuck making a decision and want some insight?