Gurgaon, located in the Indian state of Haryana, has rapidly emerged as a bustling metropolitan city. Referred to as the "Millennium City," it has witnessed tremendous growth in recent years, becoming a prominent corporate and technological hub. This article delves into the city's millennium quotient, exploring its infrastructure, economic significance, transportation services, and quality of life.
Rapid Growth
source: pinterest.com
In a short span of time, Gurgaon has undergone a remarkable transformation from a small hamlet to a thriving metropolis. This impressive growth can largely be attributed to the real estate boom, which has given rise to towering skyscrapers, commercial structures, and a modern architectural landscape. With renowned developers and investors flocking to the city, the real estate sector has expanded exponentially.
Modern Infrastructure
source: pinterest.com
Gurgaon boasts state-of-the-art infrastructure, with well-maintained flyovers and an efficient metro network ensuring seamless connectivity. Both locals and tourists benefit from the city's effective transportation system, facilitating easy movement within and around Gurgaon. Cyber City, a prominent technology hub, houses IT parks and research facilities, contributing to Gurgaon's status as a technologically advanced city.
In addition to its efficient transportation system, Gurgaon's modern infrastructure encompasses thoughtfully designed residential areas, contemporary shopping malls, expansive recreational parks, and state-of-the-art sports facilities. This comprehensive urban environment caters to the diverse needs and preferences of both residents and visitors, ensuring a well-rounded experience.
Economic Significance
source: pinterest.com
Gurgaon attracts major corporations, both domestic and international, due to its pro-business policies, strategic location, and skilled workforce. The city has become a sought-after destination for professionals seeking employment opportunities. The presence of international firms has further strengthened Gurgaon's position as an economic powerhouse.
Cultural Diversity
Gurgaon embraces a rich tapestry of cultures, with a diverse population comprising people from different states and countries. This cultural diversity adds vibrancy and a cosmopolitan atmosphere to the city. Residents of Gurgaon joyfully celebrate various cultural festivals, including Diwali, Eid, Christmas, and Holi, exemplifying harmonious coexistence and fostering unity among its residents.
Quality of Life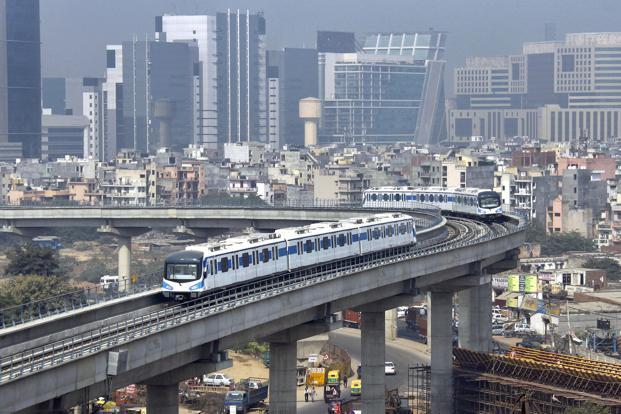 source: pinterest.com
Gurgaon offers a high standard of living to its residents, with numerous prestigious universities and schools providing world-class education. Top-notch hospitals offer cutting-edge medical services and amenities, ensuring the well-being and quality of life for all. The city's emphasis on healthcare and education contributes to a wholesome living experience for its residents.
In addition to its prestigious educational institutions and advanced healthcare facilities, Gurgaon's quality of life is further enhanced by its vibrant entertainment venues, upscale shopping centers, and diverse culinary scene, catering to diverse tastes and cuisines.
Convenient Transportation Options
Gurgaon prioritizes convenient transportation for its residents and visitors alike. Gurgaon taxi services ensure hassle-free commuting, whether for daily travel or occasional journeys. Additionally, car rental services in Gurgaon offer flexibility to individuals and businesses, allowing them to explore the city freely and conveniently. Renting a car provides visitors with the freedom to travel at their own pace and plan their trips with ease.
Summing Up
Gurgaon epitomizes the spirit of the millennium, showcasing remarkable growth, modern infrastructure, and economic significance. The city offers its residents a superior quality of life, encompassing excellent healthcare, world-class education, and state-of-the-art technology. Convenient transportation options, including Gurgaon car rentals and taxi services, have played a crucial role in the city's development, ensuring reliable and stress-free travel. With its thriving business environment, cosmopolitan atmosphere, and accessible transportation, Gurgaon caters to both visitors and residents alike, making it a truly remarkable destination.