Every financial choice comes with its share of pros and cons. How successful your decision is will ultimately depend on how responsibly you manage your fiscal risk. The decision to acquire single or multiple credit cards is no different. Some shun credit cards to avoid the lure of overspending. Yet others thrive with multiple cards and understand how to use them to their advantage. Some chart a middle path and maintain 2-3 cards but use them judiciously for their financial needs. And then some cannot help but max out their card limit and then struggle with repayment of their bills. 
There is no one-size-fits-all logic when it comes to credit cards. How many cards you ultimately have, depends on several different factors. The best credit card for you depends on how competently you manage your finances, pay your bills regularly and maintain a robust credit balance. Planning for and balancing your finances, the standard of living, and spending choices are other factors to be considered. While having a credit card has its fair share of advantages, too much dependency can lead to overspending and debt. 
The best credit card for you
source: forbes.com
The total number of credit cards you own is dictated by your spending ability and overall financial choices. Several people even today function comfortably using cash or debit cards for their transactions. They perceive it as a form of financial discipline and prefer only to spend from their funds. They, however, miss out on the benefits and rewards that credit cards provide. Such people also have difficulty creating a credit score for themselves, which could hinder their efforts to avail of loans later on. 
If you are someone who has not used multiple credit cards in the past, it is best to get started with a single card, preferably one with no annual payment. If you decide to avail of a paid card, ensure that it provides good rewards and redemption points (air miles, fuel subsidy, etc.). Another option would be to avail of a paid card that offers benefits that you value and then opt for another free credit card as a backup for your regular transactions. 
Building your credit score based on your credit cards should be a gradual process. Applying for too many credit cards over a short interval of time can adversely impact your credit score. So can closing multiple credit cards. Hence you are required to be careful and patient when working on your credit card selection.
There are no clear rules to help identify how many cards you can or should have. However, listed below are some of the advantages and disadvantages of having multiple cards.
source: plainfinances.com
| | |
| --- | --- |
| Advantages of Multiple Credit Cards | Disadvantages of Multiple Credit Cards |
| The more number of credit cards, the greater is your credit limit and spending power are. | More cards mean a higher credit limit – this could lead to overspending and debt. |
| Multiple credit cards provide financial support during emergencies or when traveling abroad. | Monitoring your spending and subsequent payments on multiple cards can be tedious. |
| Having multiple cards allows you to avail of the balance transfer facility where you can shift expenses to one card for your convenience. | Juggling multiple cards could lead to delayed or missed payments on credit cards statements – leading to a lowering of your credit score. |
| More cards help you distribute expenses evenly, thus leading to a lower credit utilization ratio (below 30% is considered ideal) which improves your credit report. | Several credit cards have associated charges, and having multiple cards could involve paying more in terms of annual fees, joining fees, late fees, and other charges. |
Points to Remember when evaluating your need for multiple credit cards
source: insider.com
Assess your requirements and preferences – this will help you apply for cards that benefit you in the long run

Don't avail cards solely based on their introductory offers – these cards often carry hefty annual fees. Cancelling cards too often can also negatively impact your credit score

Maintain a healthy credit score – ensure you pay your credit card bills in full and on time

Evaluate your spending capacity realistically before applying so that you are not stuck with multiple hefty credit cards statements

Refrain from applying for multiple cards in a short interval of time as this might negatively affect your credit score
How many credit cards should you have?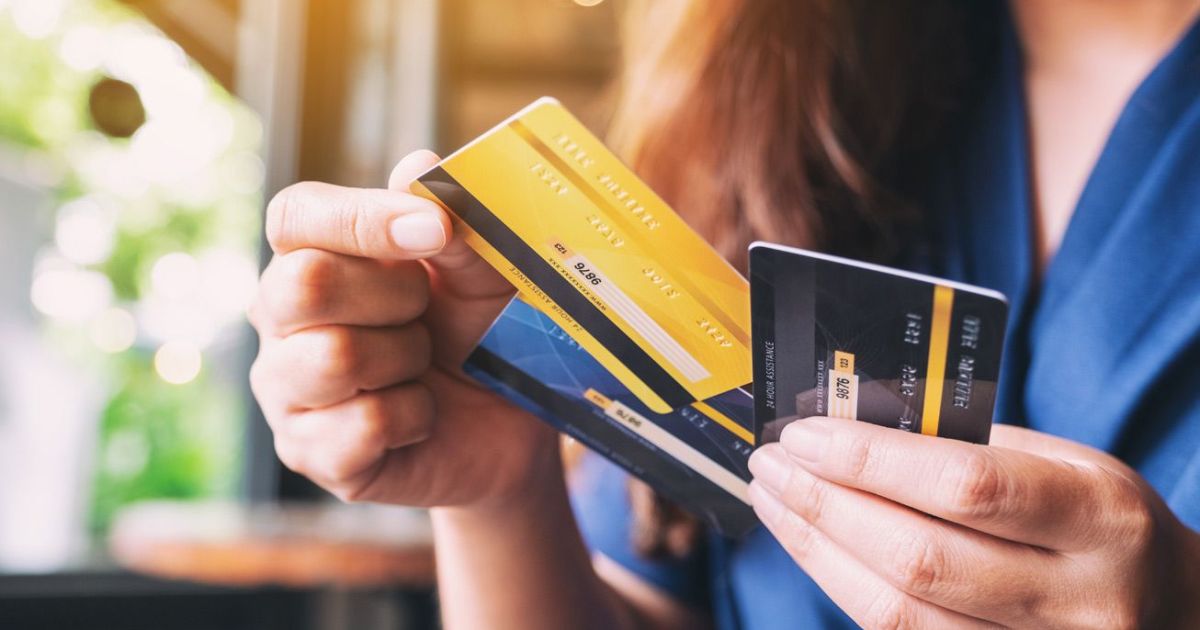 source: mint.com
There is no fixed number on how many credit cards you should have. Multiple credit cards have their own set of advantages – lower credit utilization, emergency backup, higher spending capacity, and reward points, etc. Ultimately you alone will be the ideal judge of which is the best credit card for your needs. Further, how many credit cards you decide to keep would depend on how responsibly you manage your spending habits and credit cards statement payments. Astute management of multiple credit cards can help improve your credit score and lead to better handling of your finances.