Finding time to relax is important. Here we take a look at some of the best deep relaxation techniques.
The feeling of deep relaxation is very much needed from time to time and is an essential part of you being able to perform at peak levels. Try to imagine a toy car that is run by rechargeable batteries. Every night the batteries of the car are recharged but it is never done so at an adequate level. As a result, the car starts to run slower and much less efficiently. In a very similar fashion, we recharge our batteries every time we go to sleep. But, it is important to note that sleep alone does not completely recharge your batteries. The deep relaxation technique on the other hand really does offer you a boost in performance and energy by truly recharging your batteries. If there isn't proper charging of the batteries, one cannot be expected to perform and function well. If relaxation is viewed with such a lens then maybe people will not feel too guilty about the whole thing and will take out the proper amount of time needed to properly recharge the batteries.
source: sivanandayogaranch.org
A very important thing to remember when discussing relaxation techniques is that the process cannot be rushed. Relaxation, by its very nature, is the exact opposite of rushing. When you rush, you are implying that by definition you are under pressure. Relaxation on the other hand is all about relieving pressure and taking time out for oneself and enjoying a break. Deep relaxation requires a time investment but it is very much worth it. As the old adage goes, health is afterall wealth.
Mindfulness Meditation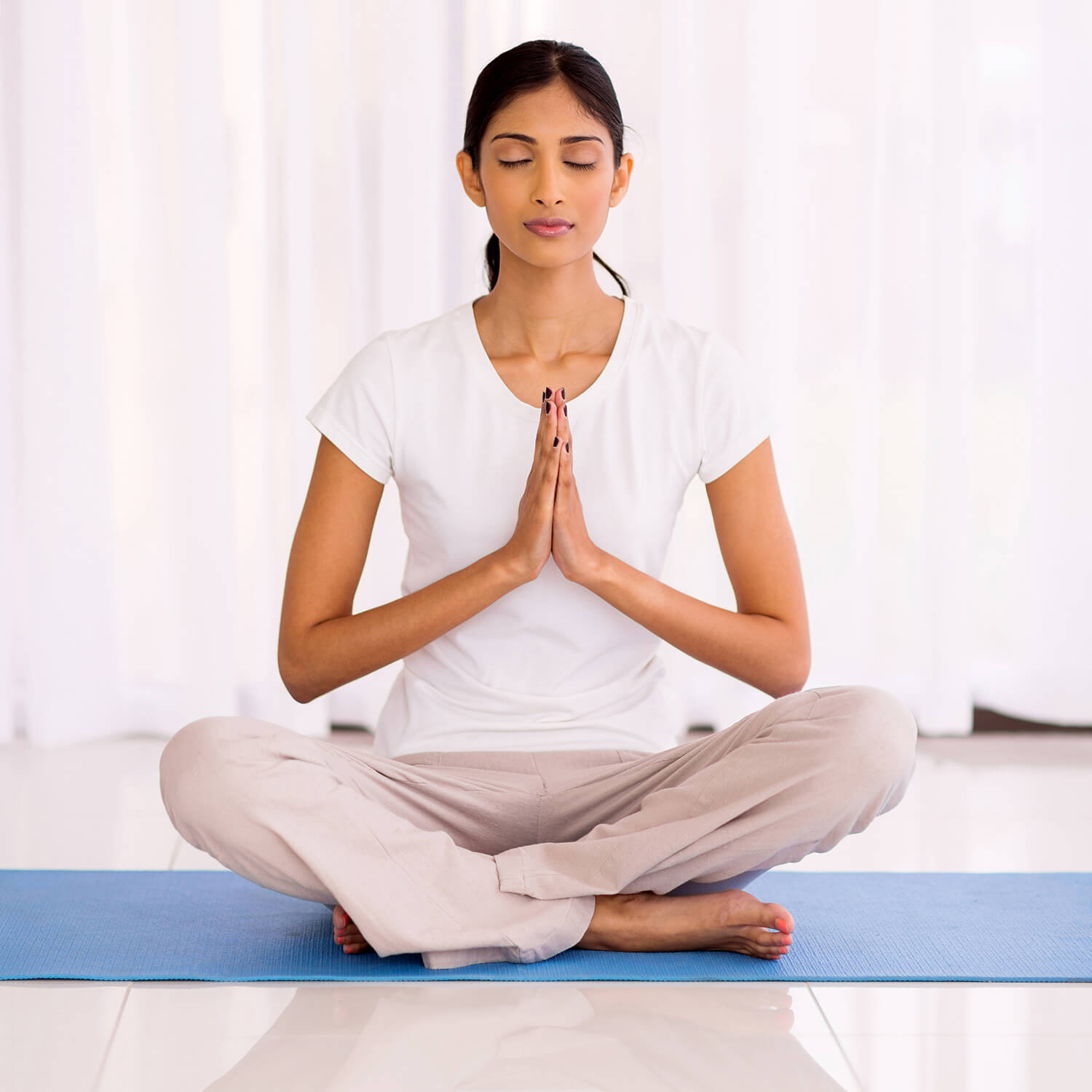 source: nccih.nih.gov
This is a technique that is proven to be an excellent source of very deep relaxation. People who practice it a few times, do find the entire thing very restful. This type of deep meditation usually takes about 30-45 minutes and it is usually done by lying on your back, on a flat surface. When you are first starting out this practice, it may be helpful to you if you use an audio track that provides guidance. There are tons of these available online.
When performing this meditation, try and lie down and simply feel the natural sensation of your breath for a few minutes. The attention of the person performing the meditation should then be moved to the toes and then to very slowly move the attention up the body. The main idea here is to be aware of the sensations you feel on the body at that particular moment in time. It is very normal to find the mind wandering from time to time but it is important to remember that this is completely normal. We should avoid judging and criticizing ourselves. Once you are done with scanning the entire body, it is a very good idea to just lie and rest for a few minutes. Feelings of relaxation that you are experiencing should be thoroughly enjoyed. Try to accept however you are feeling right at that particular moment in time, that is what mindfulness is all about, being aware of the present moment.
Consider incorporating smudging into your ritual. Smudging uses a bundle of herbs, typically white sage, for cleansing and purification. White sage when burned releases a strong aroma that is said to help dispel negativity and soothe the mind and body.
Hot bath
source: verv.com
This is a proven method of deep relaxation and is preferred by many. If you are one of the very few people who have never tried it, it is high time you do so.
It can be a very good idea to relax in the bath by offering some kind of pleasure to all of the senses that you have. The heat from the water takes care of touch. The pleasant smells of the bath cover smell. You can play some soothing music in the background which will then take care of sounds. For sight, you can try lighting candles around the bath and also dimming the lights of the room. Finally, you can try treating yourself to a nice cup of tea which will take care of the taste. One important thing to remember is to not spend too much time in the bath if you happen to be feeling sleepy.
Light Therapy
source: yogajurnal.com
This is a type of therapy that has quickly gained popularity within the health and fitness circles worldwide. Light therapy basically involves exposing a person to bright light from LED devices in an office or through a device at their home. There are a number of benefits of light therapy, especially light therapy of the red light variety. This has been proved to relax patients quite significantly and there are now many professional places that offer light therapy just for the purpose of relaxation. Many studies also have proven that this is a very reliable method to calm a person down and lower their anxiety levels. Have you ever noticed how much calmer and better you feel after having yourself exposed to the sunlight for a while? Well light therapy is essentially the same thing. Read more here.
Tai Chi
source: parade.com
Tai chi is a very old practice that can be termed as being meditation in movement. The main philosophy behind tai chi is based on the very simple idea that relaxation is a state of mind achieved when there is a balance of energy, or Qi, around the body.
Tai chi brings into awareness the sensations of breathing along with the sensations of the movement of the body. When you do tai chi, you are required to maintain a good physical posture which in turn will help you to release unnecessary stress and tension from the body. Through the movements that you make when you perform tai chi, the flexibility of the body is enhanced and it also sends nutrients to the joints of the body. This practice also helps strengthen the muscles and ligaments of the body.