A small, messy bedroom can make you feel uncomfortable and make it seem like the room is even smaller than it is. However, by opening up your bedroom you can enjoy a bigger, brighter space. But how can you achieve this? Below Live Enhanced explore how to open up your bedroom. 
Mirrors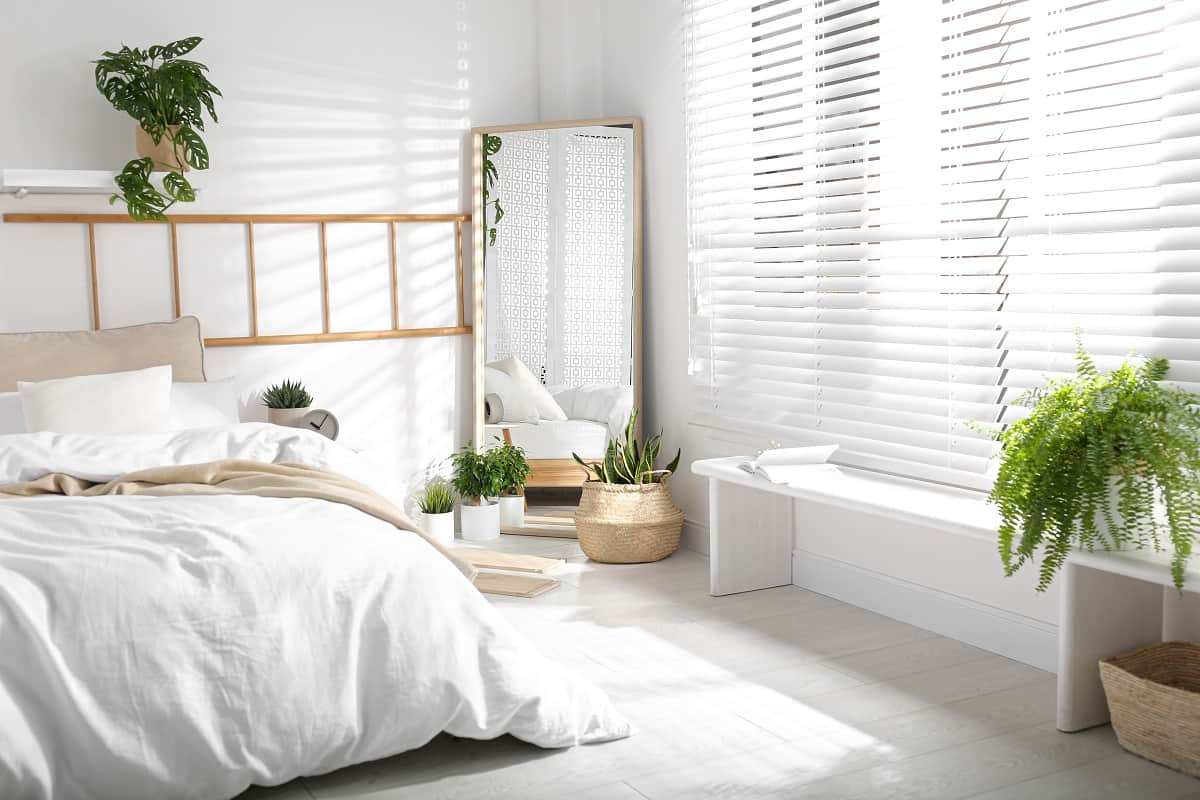 source: terrycralle.com
You can use mirrors strategically to make your room appear bigger and brighter. One option to achieve this is to purchase a mirrored wardrobe: this can help save physical space as well as reflect light to make the room seem larger. Other tricks that can work include installing a large mirror with a thing frame or pairing a mirror with a light source to add to the atmosphere. Either way, carefully adding mirrors to your room can create the illusion of the space is larger. 
Smart furniture
source: pinterest.com
Combining your furniture with storage can help you save space by solving two problems in one go. For instance, you can purchase a bed with built-in storage draws. Or you can be more creative and create recessed shelves above your bed to store items. Another option is to use hanging storage to make the most of all the space you have available. Ultimately, you can be as creative as you want when it comes to smart furniture.
Light colors
source: pinterest.com
Light, neutral colors can help achieve an optical illusion: they can create the impression that a room is larger and more spacious than it actually is. If you want to make your room feel bigger and brighter, these lighter colors are the way to go. Experts suggest that you should go with soft tones like off-white, blues, and greens to make the most of this illusion. Alternatively, you can achieve this effect with contrasts: by using light wall decorations and trimmings against a darker background, you can also add depth to your room. Just remember that different colors evoke different moods – picking out a color that matches your personality can go well in a room. 
Wall space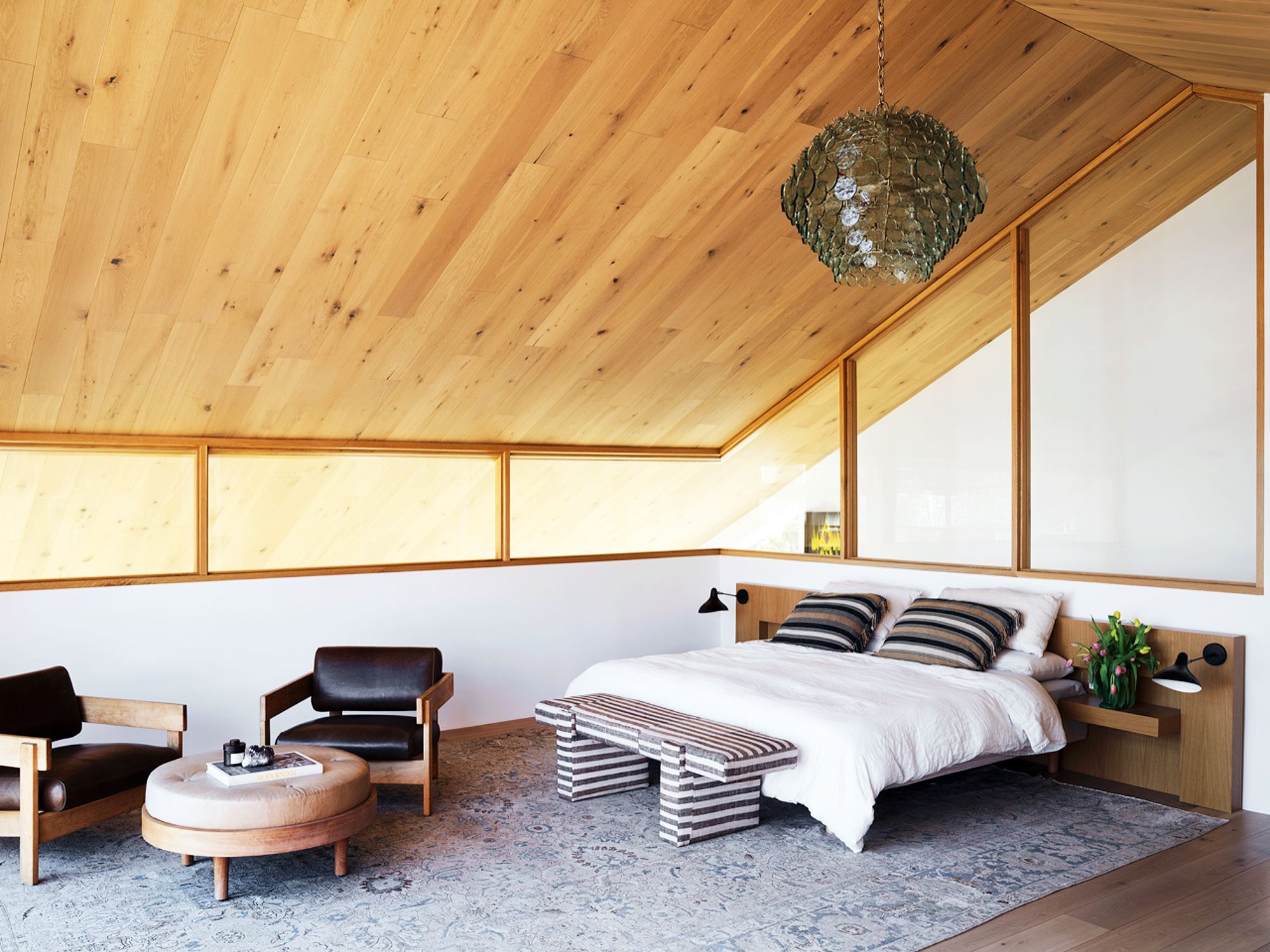 source: hearstapps.com
Vertical space is often overlooked in bedrooms, but this space can be used in many different ways. By installing bookshelves and floating storage you can find a home for many of your possessions, as opposed to leaving them messily on the floor. There's plenty of DIY involved in setting up wall storage but as long as you have a basic toolbox and a beginners' feel for DIY you should be up to the challenge. 
Opening up your bedroom can make it feel like a more cheerful place. By using mirrors, smart furniture, light colors and wall space, you should be all set to enjoy a bigger, brighter bedroom.